Top 5 Best Life Insurance In Canada For 2023: Reviews And Picks
All products recommended by Bizreport are selected by our editorial team, independent of our parent company. Some of our stories include affiliate links. If you buy something through one of these links, we may earn an affiliate commission.
Sun Life
Best Overall
Manulife Insurance
Best Financial Background
Canada Life
Best Customization
Purchasing life insurance is a key financial decision and requires a lot of research. It is a safety net for your loved ones in the event of your death, and you can get comfortable knowing that your nominees will get financial support in case of any unfortunate event like death. There are many life insurance companies in Canada, and it can be challenging to know which one is the best for you.
The companies differ in their coverage, life insurance premiums, and terms, so it is essential to do your research before purchasing a policy from one of the top life insurance companies. To help you decide, we have put together the top 5 best life insurance companies in Canada for 2022.
Top 5 Best Life Insurance In Canada 2023
We have comprehensively researched and compared the Canadian life insurance companies to recommend the top five below. We have based our picks on coverage, affordability, customer support, and customer satisfaction.
What is Life Insurance?
A life insurance policy is a contract where an individual, group or family pays life insurance premiums, and the insurance company agrees to pay a predefined amount to the beneficiaries if the insured dies. Life insurance may help you cover final expenses, replace lost income, pay off debts, or fund a child's education.
Life insurance companies let you choose the coverage amount and duration of your term life insurance policy. Some policies also have living benefits, allowing you to access the benefits under certain conditions even before death.
Factors To Choose A Life Insurance In Canada
Different life insurance companies have different features, strengths, and fee structures. You will have to carefully evaluate those when choosing a life insurance company. Some factors you may want to consider include:
Coverage: How much life insurance do you need? Understanding your finances will help you determine the most suitable coverage requirement and the right life insurance company.
Premiums: How much can you afford to pay in premiums? Your earnings or salaries might play a role.
Policy terms: How long do you need coverage from the life insurance company?
Living benefits: Does the life insurance policy have living benefits?
Customer service: How good is the company's customer service?
Financial stability: How financially stable is the company?
Claims process: How easy is it to file a claim against your life insurance policy? What is the process and duration of settlement?
Coverage options: What additional coverage options are available?
Top 5 Best Life Insurance In Canada October 2023
Sun Life Canada
Read Sun Life Canada Reviews
Sun Life is one of the most prominent and best life insurance companies in Canada and has been in business for over 150 years. It offers a wide range of life insurance products, including term life, whole life insurance, and universal life insurance.
Customized financial advice from local and regional financial advisers
Easy online account management and quotation request
High-quality financial tools
Excellent customer feedback
Limited options compared to some competitors
Strict policies regarding pre-existing health conditions
Fewer options for individual customization
Sun Life has an excellent financial rating and offers competitive rates. It also has a vast network of financial advisors across the country that can help you choose the right policy for your needs.
Sun Life offers term-based and permanent life insurance policies to choose the most suitable one. Currently, they offer four different term life insurance policies and three permanent life insurance policies.
Let's now look at some of the core features of Sun Life Canada life insurance:
Term life insurance: You can purchase term life insurance coverage of 10, 15, or 20 years at Sun Life.
Convertibility: It's not a problem if you're unsure whether to purchase permanent life insurance at a higher premium. You can always switch to the permanent policy from any of your term life insurance policies.
Different options: You can opt for various permanent life insurance policies, including whole life insurance, participating life insurance, and universal life insurance. You may also qualify for tax-preferred growth for your insurance plans, resulting in a higher return on your investment.
Transparent pricing: Using the interactive and intuitive insurance calculator, you can get a fully transparent pricing structure of Sun Life's term life insurance packages.
Clients across Canada have reviewed Sun Life's insurance advisors very positively. If you are looking for in-person insurance advice, it's hard to find a better Sun Life alternative in Canada.
Manulife Insurance
Read Manulife Insurance Reviews
Founded in 1887, Toronto-based Manulife Financial Corporation offers various financial services, including banking, insurance, and investments. Manulife has implemented a great deal of digitalization and automation across all its plans. Manulife insurance is no exception, one of the few Canadian life insurance providers to introduce an e-claim system.
Digitized and automated claim management for life insurance policy
A cash advance for terminal sickness in a permanent life insurance policy
Easy convertibility from short-term to longer-term life insurance
Combination insurance package
Pricier than many other life insurance companies
Limited availability for personal insurance advisory service
Technical glitches with the online platform
Manulife life insurance company has implemented some incredible technological innovations within its platform, letting you efficiently manage different aspects of your insurance coverage, policy, and terms. As you will find most of the services directly on the self-managed portal, you may rarely need to contact customer support.
We will now go through a few of Manulife's stand-out features:
Combination insurance: Mnaulife's combination insurance has brought together three different insurance features within one policy. The Manulife Synergy insurance package will cover you for life, critical illness coverage, and disability coverage under one combined program for permanent life insurance options.
Vitality points: Manulife Vitality is one of the platform's best innovations, encouraging you to live a healthy and meaningful life. You will earn Manulife points in your account for completing your education and fitness goals.
Self-choosing options: Manulife CoverMe packages let you make your own insurance decisions. You can compare four different term life insurance packages and choose the right one.
Various types supported: Manulife term life insurance coverage packages are available for yourself, your family, and your business. You won't even need complicated and expensive business evaluations.
Manulife Insurance Canada offers excellent flexibility in choosing and managing your Canada protection plan. Manulife is also successful in reducing typical paperwork and procedural delays significantly through intelligent tools.
Canada Life
Read Canada Life Reviews
Canada Life is one of the oldest finance and insurance companies in Canada, boasting a long operation history of over 175 years. Canada Life offers a solid range of life insurance and other insurance coverages on par with the life insurance industry.
Plenty of living benefits with a life insurance policy
Transparent premium plans for both participating and whole life insurance
Strong fundamentals
Diversified investment and protection plans
Limited online accessibility of life insurance coverage
Requirement of at least $500 annual premium for life insurance coverage
Long waiting times for customer support
Canada Life offers customized insurance plans and advisory services through a global network of over 23,000 insurance advisors. They comprehensively guide you through the entire process and help you find the right permanent or term life insurance policy based on your needs, financial conditions, and expectations.
Some of the firm's core features include
Wide options for riders: Canada Life offers a wide variety of riders you can include in your Canada protection plan. Examples include child's term life insurance, business growth protection, and guaranteed insurability rider.
Educational resources: Canada Life has prepared a solid blog resource on their website, where you will find plenty of clearly explained articles to learn about different permanent and term life insurance policies.
Clear explanations: Canada Life website clearly explains how factors like age, health, gender, and occupation may play a role in determining your life insurance cost.
Convertibility: Canada Life lets you always convert your term insurance into a permanent plan without any procedural delay.
Term insurance facilities: Canada Life's term insurance is eligible for tax-free payout, so your nominated persons do not have to take any tax burdens. You can also choose a range of coverage periods from 5 to 50 years.
Due to the availability of living benefits, you can conveniently use Canada Life's term life insurance for your personal needs, such as getting married or purchasing a new home in the future.
Desjardins Insurance
Read Desjardins Insurance Review
Desjardins life insurance company is a subsidiary of the Desjardins Financial Security and Desjardins Group, based in Quebec. Desjardins provides insurance coverage for both individuals and businesses. Insurance coverages include life insurance, retirement savings, and group insurance.
Flexibility with a selection of optional riders for term life insurance
Easy and quick conversions
Online management portal
Multiple protection plans under one package
Limited availability of terms for term life insurance
Pricier than some competitors
Emphasis on paper-based communications and policy documentation instead of digital copies
Desjardins Insurance offers four different life insurance packages for you, which are term, permanent, participating, and universal life insurance policies. The highly affordable life insurance lets you choose coverage periods of 10, 20, or 30 years. All three plans, except term insurance, allow lifetime coverage.
Let's quickly look at the main features of Desjardins:
Tax-free savings: Desjardins health insurance will enable you to grow your savings tax-free when you opt for participating or universal life insurance policies.
Family protection: All four-term life insurance plans support your family to help them maintain their lifestyle after your death.
Dividend payment: The participating policy lets you earn periodic dividends on your premium payments.
Business ownership transfer: Desjardins takes care of the smooth ownership transfer of your business to nominated persons to ensure the business's continuous operations.
Service centers: Desjardins has established hundreds of service centers all over Canada, where you can visit for any information and assistance. The service centers also help with claim settlement.
Easy long-term conversion: You can quickly convert your short-term insurance plan to a longer-term permanent one without submitting medical test records to prove good health.
Desjardins offers some good discounts if you purchase multiple policies from various options. The company's strong fundamentals and financial health ensure that you may also earn a healthy dividend payment on your paid premiums.
Empire Life Insurance
Read Empire Life Insurance Reviews
Established in Toronto in 1923, Empire Life insurance is a finance and insurance subsidiary of E-L Corporation Canada. The firm launched a digitized insurance purchasing system on its platform in 2015, allowing interested clients to buy insurance policies directly from its website without any agents or intermediaries.
Competitive Pricing
Multi-life policies
Highly customized options
Delays in claim settlement for medical life insurance coverage
Problematic and slow customer support
Empire Life is one of the few providers in Canada where you can buy insurance online and almost in no time through their automated and quick approval process. Additionally, Empire offers a good range of investment options for clients. If you understand insurance policies and investment options well, you will likely have a smooth experience with this firm.
Some of Empire Life's key features are
Various options: Empire Life offers four broad categories of medical life insurance policies, which are term insurance, permanent insurance, permanent participating insurance, and no medical insurance.
Automated recommendation: Empire Life has intuitively designed the online quote request system, where you can provide a few of your details and get a quote instantly.
Life Protect Plan: Empire Life's Guaranteed Life Protect plan allows your nominees to receive the face value as a death benefit if there is an accidental death even before 24 months of opening the insurance.
Living benefits plans: In addition to the death benefit, Empire Life's life insurance also allows you to opt for several living benefits covering primary or comprehensive illness and disabilities.
Investment options: Empire Life lets you invest your hard-earned cash value in diversified investment options, including several guaranteed ones, such as option plus RSP, GICs, and retirement annuities.
You will find quite a few high-quality resources on Empire Life's website to do your background research before purchasing a policy. You can also request an individual personalized consultation from one of their authorized agents at any time.
Who Should Have Life Insurance?
Most people who have dependents should have life insurance. If you have family members who rely on your income, life insurance can help them smoothly maintain their lives after your death. Even if you don't have dependents, you may still want life insurance to cover final expenses through the death benefit, and to leave a financial legacy for your loved ones or favorite charities.
If you have life insurance through your employer, you may still want to purchase an individual policy to supplement your coverage with the death benefit. Employer-provided life insurance typically only covers a portion of your salary, which may be insufficient to fully cover your family expenses.
What services will be included in Life Insurance?
Most life insurance policies will pay prespecified benefits to your nominees if you die. Some policies also have living benefits, which let you access the benefits meeting certain conditions, such as being diagnosed with a terminal illness. Some policies also have cash value, money that accumulates over time that you can use while you are alive.
Final Thoughts
We have extensively researched several industry-leading Canadian life insurance providers and identified the top five. Sun Life is our top pick because of its sound financial health, versatile policy offerings, and excellent customer support. However, it's always wise to compare different companies and policies to find the most optimal option for you and your family.
Frequently Asked Questions (FAQs)
Is it worth getting life insurance in Canada?
Yes, life insurance products can give you comfort in knowing that your beneficiaries will get financial support in case of your death. Also, insurance may help reduce the financial burdens of mortgage payments after you die.
What are the primary types of life insurance?
Term life insurance and permanent life insurance are the two primary life insurance types. Term life insurance offers coverage for a specific period, and permanent life insurance coverage offers insurance protection for your entire life. Most life insurance companies let you convert term insurance into permanent.
How much is the cost of life insurance in Canada?
Several factors like your age, health, lifestyle and the amount of life insurance coverage you need will determine the cost of insurance. To get life insurance quotes, you must fill out a life insurance application. Here's an estimate. To get coverage of $50,000 from the 20-year term insurance of Manulife, the monthly premium for a 35-year-old non-smoker male is $6.80. If the person is a smoker, the premium will be $12.62.
At what age should you get life insurance?
The right age to get life insurance products depends on your circumstances. For example, if you have young children, you may want to get life insurance to help support them financially if something happens to you. If you have a mortgage, you may want life insurance to ensure your mortgage payment if you die. Ultimately, when you have people depending on you financially, you might consider getting insurance.
ABOUT THE AUTHOR
Noah Edis is a writer and entrepreneur with a wealth of experience in online businesses and marketing. When he's not working on his latest project, you can find him playing competitive dodgeball or pursuing his personal interest in business process automation.
ABOUT THE REVIEWER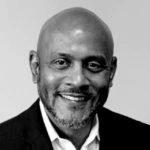 He is an organized and creative thinking sales management professional with experience in outside and inside sales in various markets. Working as freelancer in the Greater Boston Market, he moved to St. Louis and became an Account Executive, then a Sales Manager managing and coaching 12 sales reps covering a nationwide territory. He has developed his team with a combination of consultative selling and value before price coaching mindset which has won him a President's Cup and many other financially rewarding awards at RICOH. His most recent role as a Continuous Improvement Manager provided insight into the importance of delivering a quality product in alignment with the value and reputation of his organization. It further enhances the aspect of selling on value as opposed to price.
+ 1 sources
Bizreport Advisor adheres to strict editorial integrity standards avoids using tertiary references. We have strict sourcing guidelines and rely on peer-reviewed studies, academic research. To ensure the accuracy of articles in Bizreport, you can read more about the editorial process here.
Life Insurance, Purposes and Basic Policies. extension.missouri.edu. Accessed October 31, 2022. https://extension.missouri.edu/publications/gh3422