Best Crypto Trading Bots In India For 2023: Top 7 Picks & Reviews
Pionex
Best Overall
CoinRule
Best for Mobile
Shrimpy
Best for copy trading
Using a crypto trading bot platform to access the crypto markets can help investors automate their trading strategies, and not have to execute trades manually or hands-on. There are many crypto trading bots out there, so we will cover the top options for 2023 down below.
7 Best Crypto Trading Bots In India For 2023
7 Best Crypto Trading Bots In India For June 2023
Pionex
Read Pionex Reviews
Pionex is the best crypto trading bot on this list. They have great built-in trading bots that make it easy to get started out of the box. They only charge a small trading fee, meaning it's very attractive to crypto traders and better than some of the other trading bots out there.
Good trading fees
Built-in trading bots
Trading bots for spot-futures arbitrage
Fewer features in the free crypto trading bot plan
When you are looking for a crypto trading bot to help you boost your profits, Pionex is a good option for you. For many reasons, we see it as the best crypto trading bot, especially given its fee structure, available trading bots out of the box, and more.
They are known for their grid trading bot, leveraged grid bot, and spot futures arbitrage bot, which helps you execute your strategy like an expert.
Coinrule
Coinrule is one of the newer crypto trading bots. It was founded in 2017 and is based out of the United Kingdom. It is a cloud-based bot that allows you to connect with exchanges like Binance, and Huobi, among others.
Available on mobile and web
Free starter access
Many ways to access customer support
The free version has limited features
Coinrule is known for its fee-less trading, which many traders like from crypto trading bots. This makes them very competitive in the crypto market for bot trading, and one of the best free crypto trading bots you can access. You can create rules-based trading from the platform, giving you access to over 7,000 different trading strategies.
You can access the platform for free, though you will have limited access to features with this cryptocurrency trading bot. They also have mobile apps in addition to their web platform.
Shrimpy
Read Shrimpy Reviews
Shrimpy is a trading tool that also has portfolio management baked into the platform. So, users can trade, track performance, and more from multiple exchanges, all from the Shrimpy platform. This convenient all-in-one tool makes it easy for traders that implement a more advanced trading strategy.
10-day free trial
Good backtesting feature
Demo account
No mobile access for this crypto trading bot
Shrimpy's integrated system makes it easy for investors to access crypto bots, exchanges, and other helpful tools for their trading strategy all in one location. This also includes crypto bots, which are used on the platform with access to many different trading strategies and indicators.
It's easy to rebalance your portfolio in Shrimpy, in addition to advanced copy trading and social trading. They also offer backtesting that lets you test your bots with historical data before taking it live.
CryptoHopper
Read CryptoHopper Review
CryptoHopper is another option of crypto trading bots that you can choose from. This cloud-based trading bot bases its trades on external signals. Users of CryptoHopper can connect with nine different crypto exchanges, like Binance, Kraken, Coinbase, and more.
Connect to many crypto exchange options
Many indicators available
Free trial
No mobile or desktop access
CryptoHopper is based out of Amsterdam, Netherlands. They have over 30 different trading indicators and 90 candle patterns that users can browse. The platform allows users to utilize both free and paid signals from a number of different sources. There are 75 different cryptocurrencies available on the platform, which works 24/7 for users who want to trade crypto with a trading bot.
Flynt Finance
Read Flynt Finance Reviews
Flynt Finance is another option for users looking for a crypto trading bot. While it's not necessarily a traditional trading bot, it can still enter automated trades on your behalf. They weird a market-leading yield, which draws many to their platform.
Great security on the platform
Innovative strategies
High-risk, high reward
Not necessarily a traditional bot
Riskier than traditional bots
The strategies on Flynt Finance are a bit riskier and differ slightly from the strategies with other bots. They take a high-risk, high-reward approach with passive staking tools, which aren't necessarily bots but act similarly. They have four different staking options available to choose from, each with its own strategy attached.
So, Flynt Finance offers a new and convenient way for traders to get active in the crypto markets with their automated crypto trading platform.
Zignaly
Read Zignaly Reviews
Crypto bot trading with Zignaly allows users to implement automatic trading strategies with ease. This is one of the free crypto bots available to traders who want to avoid manual trading, and would rather have the best trading bots work for them instead.
Allows you to sell signals
Mobile app available
Good copy trading features
Could have a better interface and more intuitive platform like others
Zignaly is on the newser site compared to the other bots on this list. The platform is very versatile, allowing you to build strategies from scratch for your own trading strategies, or with third-party trading strategies that you got from elsewhere. It's completely free to use, which is one of the main draws to Zignaly.
Zignaly also allows copy trading, like the other platforms do, allowing beginners to copy the trades of experienced traders on the platform. It's easy to connect the platform with a number of crypto exchanges, and they also have convenient apps that are available to users so they can access the trading terminal from anywhere.
NAGA
Read NAGA Reviews
NAGA is one of the great crypto trading bots out there, supporting automatic copy trading for everyone. This helps support copy trading of expert traders, though you must first deposit $250 in order to access this feature.
Easy to deposit money
Access to many different securities
Mobile app and web platform
Not available in the US, Australia, and a number of other countries
Minimum deposit required to access copy trading
The NAGA crypto trading bot for copy trading is a simple way for someone who is a newcomer to the field to copy the trades of seasoned experts in the trading communities. Given the trading bot provided on this platform, users don't need to know how to code in order to take advantage of its features.
Plus, they have a built-in wallet where you can deposit, withdraw, send, and hold crypto on over 40 different cryptocurrencies. Aside from crypto, there are more than 90 other financial securities you can access from NAGA, including stocks. So, it's not just a trading bot for crypto trading.
How to Choose the Best Crypto Bot?
There are many factors to consider when you're comparing which trading bot to utilize. The first thing you can take into account is the price of the bot. If you want a free Bitcoin trading bot, or you're willing to pay a premium for the platform, you should consider this as you're browsing the options we've provided here. While most trade bots offer a reasonable fee structure, there are only a few that are completely free to use.
This takes us to our next point, the fact that some free bots will have limited access to the platform's features. The add-ons and features that a bot provides are other reasons why you would select one over the other, as they provide you with helpful tools to assess the markets, either through trading volume, or copy trading for passive income.
If you are interested in copy trading and don't want to put a ton of your own hours into learning the process, you can look for a bot that offers this as a feature. This is quite common and allows you to follow the trades of experienced traders on a given site.
Final Thoughts
All in all, crypto bots will trade automatically on your behalf. When using the best platforms, like the ones we've listed here, you can access out-of-the-box or build it-yourself bots so you can build it just how you like it.
It's important to be aware of the risks that you can face when using a bot, though finding the right platform is a good first step towards finding success in this field. Keep in mind that the trading process will look different for everyone, though using a bot generally makes trading volume easier since you don't have to take the time and execute trades manually.
So, consider some of the top-rated bots here when you want to be active in the crypto markets, but don't necessarily have the time or resources to stay super active on your own.
Frequently Asked Questions (FAQs)
Are all crypto trading bots profitable?
It's important to note that even though a trading bot is vetted, past results never indicate future performance. So, we cannot say that all crypto trading tools like trading bots are always profitable. You can do your research to find the trading bot that best fits your needs and abilities, though know that this is still a risky trading strategy and is generally seen as a complex trading strategy.
Are there free cryptocurrency trading bots?
Yes, you can find free bots, but be aware that some free versions will lack access to all the features that a platform offers.
Are trading bots only for advanced traders?
Automated crypto trading bots are not only suited to advanced traders. In fact, they're often seen as very helpful to beginners who may not know a ton about the markets yet, so they can have a bot work on their behalf in the crypto market.
ABOUT THE AUTHOR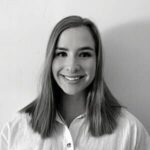 Bailey Schramm is a writer based out of Jackson Hole, WY, primarily covering topics and trends in financial services, business, and the blockchain. With a background covering stock market developments for a major FinTech company, she now provides SEO and content strategy services to financial service companies and tech startups.
ABOUT THE REVIEWER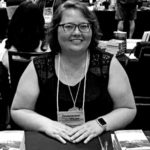 Kristina Knight is a freelance writer with more than 15 years of experience writing on varied topics. Kristina's focus for the past 10 years has been the small business, online marketing, and banking sectors, however, she keeps things interesting by writing about her experiences as an adoptive mom, parenting, and education issues. Kristina's work has appeared with BizReport.com, NBC News, Soaps.com, DisasterNewsNetwork, and many more publications.
+ 5 sources
Crypto Assets | Investor.gov. www.investor.gov. Accessed March 14, 2023. https://www.investor.gov/additional-resources/spotlight/crypto-assets

Copy Trading | Investor.gov. www.investor.gov. Accessed March 14, 2023. https://www.investor.gov/introduction-investing/investing-basics/glossary/copy-trading

Cryptocurrency Risks. CT.gov – Connecticut's Official State Website. Accessed March 14, 2023. https://portal.ct.gov/DOB/Consumer/Consumer-Education/Cryptocurrency-Risks

Crypto Trading Robot | Free Crypto Trading Bot | Pionex. www.pionex.com. Accessed March 14, 2023. https://www.pionex.com/

Coinrule. Coinrule: Trade While You Sleep. Coinrule. Accessed March 14, 2023. https://coinrule.com/