Weebly Review In India 2023: Features & Alternatives
Weebly is a well-known website builder company that allows users to create a site for free. They have become known for their easy-to-use site editor with a structure preselected.
Pros
Integration with Square for sellers

Easy to use

Free site builder

Free SEO report
Cons
Limited customization for sites
Weebly offers a free site builder, hosting plans, domain registration, SSL certificates, a free domain with some hosting plans, and 24/7 customer support. 
Founded in 2007, Weebly came on the scene as a beginner-friendly website builder. They are headquartered out of San Francisco.
Weebly is a website builder that came on the scene in 2007 and services over 50 million websites worldwide. They have become a household name in the arena of website creation and website hosting, as they provide a super easy-to-use website builder for free.
Read More: Best Cheap Web Hosting Services Deals Of 2023
Weebly In India Advantages
Weebly's main advantage is its simplicity, which makes website creation accessible to any small business owner. They have several other huge advantages like top-notch security, speed, and helpful SEO audits. They also have eCommerce benefits like easy integration with Square.
The great formation speed
If you're looking to get a website up and running at record speed, Weebly's the provider for you. All you need is a domain and some creativity to map out your site with their website builder, and within 24 hours your site will be live. Typically sites are live when you click "publish," but sometimes it can take just a bit longer. If you're in a pinch and need a site up quickly, Weebly's site builder and editor are for you.
Strong Security
Weebly offers free SSL certifications for each of their sites to ensure site safety and browsing anonymity for your website users. This is a must for any new site owner, and Weebly provides it at no cost. What is an SSL certificate? Glad you asked. SSL stands for secure socket layer, and it means that the data sent to and from a website is secure. This gives site owners and site browsers alike the peace of mind that information is being secured and authenticated.
Simple And Easy Editor System
If you're new to hosting your own website, the Weebly editor is for you. They include step-by-step guidance for their customers that helps streamline the whole website creation and editing process. Even if you have no technical background whatsoever, you can figure out how to make a site with Weebly. Once you've created your site, they include several marketing and SEO integrations to help you reach your audience and grow as a business. However, if you're interested in website coding and more technical, customizable aspects of website editing, they don't offer these types of features. Their site editor is for the novice, not the pro.
Free SEO Report
Weebly uses MarketGoo as their SEO tool available to their customers, and it can be entirely free. They offer a free plan as well as a paid plan. And depending on your needs both could be right for you. The free plan includes a weekly SEO audit, Google Analytics integration, an SEO report, keyword tracking, competitor tracking, customer support, and backlink tracking. Basically, it's everything you could need to track your site's standing, all for free, and available to Weebly users. In a world where Google rankings and keyword usage are pivotal to the success of your site, Weebly is setting its customers up for success.
Weebly Packages
Including their free package, Weebly offers four different plans for their users to choose between, offering a variety of different features. We've noted their differentiations below.
| | | | | |
| --- | --- | --- | --- | --- |
| | Free | Personal | Professional | Performance |
| Monthly fee | Free | $6 | $12 | $26 |
| Free SSL Security | | | | |
| 500MB Storage | | | | |
| Connect a Custom Domain | | | | |
| Site Search | | | | |
| Accept Payments through 3rd Party Providers | | | | |
| Search Engine Optimization | | | | |
| Advanced Site Stats | | | | |
| Chat & Email Support | | | | |
Free Plan
A Weebly free plan provides everything you need to create a Weebly website for your business (without a domain of your own). They offer free website building, host the site, provide the domain or URL, and provide chat and email support as well as SEO tools. The only thing missing here is a unique domain, website search, and payment acceptance if you need any of these features. Instead of a unique identifiable domain, you'll have your chosen domain with a Weebly subdomain, indicating that the site is under their supervision and ownership.
Personal Plan
The Personal Plan is extremely cost-effective at just 6$ per month. Here you'll have a domain name unique to your business, a user-friendly Weebly website builder, and a website search option for your site, but you still can't accept payments through 3rd parties. This package is ideal for an individual looking to create a personal website, or a business looking to provide a professional site to their customers, at an extremely low cost. As far as website building, editing, maintenance, and hosting goes, this is a great package for anyone new to website creation.
Professional Plan
With the Professional Plan, customers can accept payments through a 3rd party, and they receive advanced eCommerce statistics to improve it as they wish. They also have access to all the features available to the first two tiers of packages offered by Weebly. This option is great for retailers and those looking to sell professionally on their site. If you have a creative idea for a product to sell, but don't want to deal with the challenges of opening up a site and managing the nuances of website creation, this plan is for you.
Performance Plan
This plan is similar to the Professional Plan, but it's a bit pricier. The Performance Plan allows customers to accept payments through PayPal, as well as display customer reviews to enhance brand trust. This plan is ideal for an eCommerce site, and it includes the site elements one would look for in a trusted seller's site. If you're a retailer with a larger customer base and need more payment options, this plan is for you.
Weebly In India Quick Overview
Weebly Customer Reviews
Weebly has some mixed reviews about its services and platform, but generally, its website-building features are well-loved. The majority of customers are extremely happy with their easy-to-use systems and the super low costs (or no cost) of their website builder. Here are some glowing reviews about good experiences customers have had with Weebly sites.
I have been using Weebly for a few years now, and it's one of my favorite tools for creating websites. It is so easy to use, and the drag-and-drop editor makes it super simple to create a site that looks exactly how you want it to look. I really like how the system allows me to upload content from other places online—like YouTube videos or Google Drive files—into my site without any issues. This is great because I can always be sure that everything on my site is up-to-date, and it makes adding new content very quick and easy. Overall, I definitely recommend Weebly as a good starting point for anyone looking to create a website!

Lena Shaw
Have been using weekly for a couple of years now and their website builders are straightforward. Excellent range of templates although sometimes designs can be a little rigid. Customer support is always excellent with responses to queries received quickly. Would highly recommend for someone that needs a site made quite quickly and for low cost

Shaun
Weebly is a very friendly, easy to use, powerful website development tool. I needed to get a square online store up and running quickly and Weebly allowed me to do so. The free version id amazing and the add-ons are reasonable for those businesses that require them. No programming knowledge is required, I urge you to take a look at it!

Jim Nelson
Weebly has been great at serving websites that are easy to use and freely being able to create your own unique website. I really have loved over the years the consistency and accuracy of Weebly. I would definitely recommend it to others if they are looking for something to get started with and also that is free to use.

Nicky Love
Weebly Service Review
Review of Weebly In India
| | | |
| --- | --- | --- |
| Overall Pricing and Value | | 84% |
| Cost Value | | 90% |
| Customer Support | | 70% |
| Ease of Use | | 95% |
| Included Features | | 80% |
As we mentioned, customers are generally happy with the free and low-cost services that Weebly provides, but anything extra doesn't have a great track record with helpful features, reliability, and customer service. If you need the bare minimum for your site at a very low cost, it might be the service for you. Here are several considerations to look at before deciding on Weebly as a website builder and hosting provider.
Is This Brand Right For You?
The Weebly brand is known for its awesome Square integration, convenient and free website building, and cost-friendly packages. They are not known for having more advanced website building options, or the ability to scale up much from a small business website model. They have also become known for their free SEO tool, helping site owners everywhere optimize their websites.
Cost Value
The cost value for Weebly is pretty comparable to its competitors. As far as the Weebly website builder goes, you can't beat free! For their hosting packages and domain registrar, Weebly's prices are pretty similar to that of GoDaddy and other domain registrar and site builder combos. You're certainly paying the bare minimum, and keep in mind that their website creator and editor is pretty basic as well.
Customer Service
Weebly's customer service seems to be lacking in several areas. Their customers complain that their issues were not tracked and resolved in a timely manner. Because most of their services are free or very low cost, it seems that Weebly doesn't serve them with much expense to continue offering services at a low price. However, for customers paying for the more expensive plans, this can be frustrating.
Ease of Use
This is the arena where Weebly shines. They have incredibly easy-to-use website building, SEO tools, Square connection, and hosting service. Customers are very happy with the beginner-friendly features that Weebly offers, keeping sites simple and easy to build and navigate. Their dashboard is fool-proof and allows the least techy personality to thrive in the arena of website creation and management.
Included Features
Weebly SEO auditing for free, Square integration, free all-inclusive website builder, and their low costs all cater to the new website owner. These features are especially helpful for sellers, allowing them to connect a Square shop to their Weebly site.
Overall
In the end, Weebly is best for small businesses that don't expect to scale and grow much in the future. Their site builder and services are great for beginners but limited in scope and delivery. For those who need an easy-to-use site builder and a low-maintenance web hosting package, Weebly certainly delivers.
2 Top Weebly Alternatives In India
| | | | |
| --- | --- | --- | --- |
| | Wix | GoDaddy | Weebly |
| Basic Package | 16$ | 9.99$ | 6$ |
| Premium Package | 27$ | 14.99$ | 26$ |
| Detail | Read Review | Read Review | Read Review |
| Link | | | |
Wix
Wix is an Israeli web-hosting company founded in 2006 and headquartered out of Tel Aviv. They're also mostly about website creation, and design but they do offer hosting services too, like Weebly. They offer more customizable features than Weebly. If you're more into design than ease, Wix might be for you.
Godaddy
GoDaddy is another super easy-to-use domain registrar and hosting provider – one of the biggest out there. Founded in 1997, the company is currently headquartered out of Arizona. They are known for their beginner-friendly services, huge domain registrar, educational content, and excellent customer service.
Conclusion
Through our Weebly review with a deep dive into Weebly's offerings, reviews, costs, and reputation, we've found them to be a popular but possibly overrated website builder. There are currently so many website builders on the market, so if you expect your site to scale up and need personalization in the future, we'd suggest an alternate route.
Frequently Asked Questions (FAQs)
Is Weebly helpful if I have an online store?
Yes, Weebly is known for being extremely helpful with websites with an online store, since they offer an easy connection to Square for simple payments, ordering, and presentation of products on your site. These Ecommerce features really set them apart from other website builders.
Does Weebly offer a free domain name?
Yes, for their paid packages Weebly does offer a free custom domain, allowing you to use your own domain name rather than a domain not able to be customized to best reflect your unique site. For those who don't want to pay for a package, a Weebly subdomain will be assigned to your site.
What are some good Weebly alternatives?
GoDaddy, Wix, and Zyro are all great alternatives to Weebly, depending on the specializations and services you're looking for.
Does Weebly also host sites?
Yes, Weebly hosts sites that are created on their platform for a fee, unless you use their subdomain and free package.
Is the Weebly dashboard easy to use?
According to most customers, the Weebly dashboard is great for beginners. Their site audits, statistics, and any changes you want to make are available on the dashboard, laid out in a way that's easy to understand. One of Weebly's best features is the fact that their customers need no prior technical knowledge to successfully create and maintain a website.
Does Weebly offer phone support?
Yes, it appears that Weebly does offer chat, email and phone support to their customers.
ABOUT THE AUTHOR
Brenna is a finance editor who enjoys writing about entrepreneurial opportunities and personal finance tips. She graduated from Liberty University with a bachelor's degree in business and now helps small businesses market their products as a digital marketing consultant.
ABOUT THE REVIEWER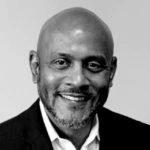 He is an organized and creative thinking sales management professional with experience in outside and inside sales in various markets. Working as freelancer in the Greater Boston Market, he moved to St. Louis and became an Account Executive, then a Sales Manager managing and coaching 12 sales reps covering a nationwide territory. He has developed his team with a combination of consultative selling and value before price coaching mindset which has won him a President's Cup and many other financially rewarding awards at RICOH. His most recent role as a Continuous Improvement Manager provided insight into the importance of delivering a quality product in alignment with the value and reputation of his organization. It further enhances the aspect of selling on value as opposed to price.
+ 5 sources
Wikipedia Contributors. Weebly. Wikipedia. Published February 11, 2019. Accessed November 4, 2022. https://en.wikipedia.org/wiki/Weebly

Weebly is the easiest way to create a website, store or blog. Weebly.com. Accessed November 4, 2022. https://www.weebly.com/about#:~:text=Weebly%20was%20started%20in%202007

Weebly is the easiest way to create a website, store or blog. Weebly.com. Accessed November 4, 2022. https://www.weebly.com/features/free-web-hosting

MarketGoo – The easiest SEO tool for Weebly sites. Weebly. Accessed November 4, 2022. https://www.weebly.com/app-center/marketgoo

Weebly is rated "Poor" with 1.8 / 5 on Trustpilot. Trustpilot. Accessed November 4, 2022. https://www.trustpilot.com/review/weebly.com