Home » Archives for Kellan Jansen, BA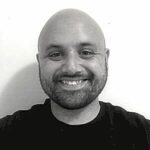 Kellan Jansen, BA
Kellan works with businesses of all sizes to help them achieve their growth goals and has won several awards for his work in the space. He is especially focused on the fields of business finance and the developing cryptocurrency industry, regularly writing about both for audiences across the globe.
Experience
Simply Content

Founder and Head Writer

2015 – 2022

Agile Consulting

Content Writer

2015 – 2017

Bean Counter Political Services

Lead Transaction Specialist

2016 – 2017
Post By Author
Discovering everything you need to know about Xendoo to determine if it's the right bookkeeping software and tax preparation tool.
2 months ago