Study: Flexibility Wants High For Those Thinking Of Career Change
Finding passion, flexibility high on employee's wants lists
The pandemic pushed both employee's and employer's comfort level in remote work. But two years in, and with more offices reopening, the employee side of that coin wants the flexibility of continued working from home. In fact, according to new data out from Digital.com finding their passion (47%) and more flexible work hours (44%) top the list of reasons a growing number of people are considering leaving their current employment within the next year.
Study researchers say that, in total, about 2 in 5 Americans are considering starting their own business within the next year. Nearly half (48%) say they want to be their own boss, 47% say they are looking for their passion, and 44% more work flexibility.
While people from all kinds of businesses are thinking about leaving their current jobs in favor of working for themselves, the fields likely to lose the most workers including healthcare, education, finance, and construction. Nearly 10% of those considering entrepreneurship are from these sectors. Also of note:
47% of those considering starting a business this year are currently employed, but not self-employed
32% have never launched a start-up business
55% plan to leave their current job within the year
Learn more about business financing options.
"One of the drivers for The Great Resignation is that people want to feel a sense of purpose. Business ownership can give you the flexibility to pursue what matters to you in a way you believe will be most meaningful and impactful," said Dennis Consorte, SMB Expert, Digital.com.
Retail, Finance top industry start-up list
About 15% of those considering starting a new business this year say they'll open a retail shop, 11% are looking to the business/finance sectors, and 10% are looking into computers or IT. About one-third say they'll operate their business fully online.
"It's not surprising that retail is at the top of the list. The product is tangible and easy to conceptualize, especially for visually-oriented people," Consorte says. "What's interesting is that skilled trades only occupied a small percentage of respondents. Fields like plumbing and carpentry will be hard to automate, and we could see a labor shortage in these areas as demand rises, making skilled trades highly lucrative in the near future."
ABOUT THE AUTHOR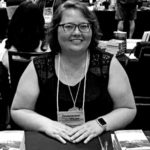 Kristina Knight is a freelance writer with more than 15 years of experience writing on varied topics. Kristina's focus for the past 10 years has been the small business, online marketing, and banking sectors, however, she keeps things interesting by writing about her experiences as an adoptive mom, parenting, and education issues. Kristina's work has appeared with BizReport.com, NBC News, Soaps.com, DisasterNewsNetwork, and many more publications.