Studies: Online revenue up, so are cart and checkout abandonment rates
While ecommerce revenue has increased over the past year, so have cart and session abandonment rates.
Ecommerce revenue increased nearly 10% during 2022 season.
Holiday shoppers in the U.S. spent just over $204 billion on holiday gifts, decorations, and food. That is an increase of just over 9% Year over Year (YoY), and is a key takeaway from Adobe Analytics' analysis of the November 1, 2021 – December 31, 2021 shopping period. In total 38 days during the period surpassed the $3 billion single day spend, despite on-going supply chain issues.
According to Adobe's data consumer encountered more than 6 billion out of stock messages during the holiday shopping period, a 10% increase in this type of messaging compared to 2020 data.
"This holiday shopping season was the first time where big promotional moments like Cyber Monday and Black Friday took on less of the spotlight," said Taylor Schreiner, senior director, Adobe Digital Insights. "Like we saw during the Covid-19 pandemic, e-commerce has become a ubiquitous daily activity and a flexible way for shoppers to navigate product availability and higher prices."
Mobile and payment options key for ecommerce increases
Buy Now Pay Later (BNPL) was one of the brightest areas for retailers and merchants during the holiday season. While curbside pickup orders were basically flat for the season, BNPL orders saw a revenue increase of 27% YoY. Mobile was another hot spot, accounting for about 43% of ecommerce sales.
More holiday data from Adobe can be accessed here.
Shopping cart abandonment and checkout abandonment a problem for merchants
While shoppers continue to hit online outlets to fill their shopping lists, one new report indicates a potential trouble spot: checkout abandonment. For years merchants have been trying to solve the shopping cart abandonment issue, but according to Bold Commerce data that is only part of the battle.
H3 – Half of sessions end in checkout abandonment
Their new data shows that upwards of <a href="https://boldcommerce.com/resources/checkout-benchmark-report" rel="no follow">half of online shopping sessions are abandoned in the checkout</a>.
70% of sessions end in shopping cart abandonment
Researchers know that about 70% of shopping sessions result in an abandoned shopping cart, but this new data indicates that merchants and retailers need to also smooth the actual checkout process.
"We see retail brands pouring over details like colors, product images and descriptions, loyalty tactics and other elements that influence whether shoppers make it to checkout, but then foregoing customization of the checkout itself, " said Yvan Boisjoli, CEO of Bold Commerce. "This checkout experience gap is a wake-up call to retailers. If the checkout isn't optimized, it doesn't matter whether shoppers get there–they simply won't complete their purchase."
A full-funnel approach to shopping cart abandonment rates may also help reduce the trend.
Mobile sessions abandoned more than desktop
Researchers found more than half of mobile shopping sessions are abandoned in the checkout (58%) compared to 48% of desktop sessions. The most likely reasons for dropping a session are not being able to adjust shipping or deliver details once into the checkout process.
ABOUT THE AUTHOR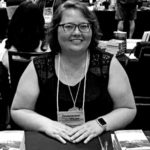 Kristina Knight is a freelance writer with more than 15 years of experience writing on varied topics. Kristina's focus for the past 10 years has been the small business, online marketing, and banking sectors, however, she keeps things interesting by writing about her experiences as an adoptive mom, parenting, and education issues. Kristina's work has appeared with BizReport.com, NBC News, Soaps.com, DisasterNewsNetwork, and many more publications.