Reports ID importance of consumer connection to brands
New data out from Clarus Commerce may have more brand executives looking to the social space to build their community. This because a growing number of consumers say connections with favored brands are what helps them to feel more connected. More connected shoppers many times equal more loyal shoppers.
What shoppers want from brands
According to their study of more than 2,500 people 56% say they'll shop with brands that do not share their core beliefs if that means they get a better deal on the product; just over half (52%) say product quality is why they'll choose a specific brand.
However, while product quality and cost are important, a connection to the brand is of growing importance to shoppers across age demographics. This report shows that about 34% of shoppers want to attend live events with their brands/products of choice, and nearly 20% want brand-related content on a regular basis.
As to what actually influences people to make those first purchases, nearly three-quarters (76%) say the recommendations of friends or family lead the way while about one-third (34%) say they look to social media influencers to make product decisions.
30% of Amazon shoppers 'disappointed' in purchase
"To compete with Amazon, you need to offer a seamless and satisfying experience to your customers — which takes the effort of everyone from marketing executives to hourly front-line retail employees," said Gregory Ng, CEO of Brooks Bell. "However, no matter how big Amazon may get, the company can't excel and be number one at everything. We've compiled insights from consumer research to help brands plot a strategy that gives customers what they aren't getting in their Amazon experiences. Our goal in this is to help support them in creating a stronger user experience that will in turn lead to better business results."
According to new data out from Brooks Bell about 44% of people they surveyed say they've experienced out-of-stock issues through the website at least once per month, and 36% say they couldn't find a wanted product quickly enough. Overall about one-third of survey respondents said they've received a low-quality product at least once per month. LINK – https://www.prnewswire.com/news-releases/new-brooks-bell-study-finds-nearly-13-of-consumers-received-a-lower-quality-product-than-expected-from-amazon-once-a-month-301462730.html?tc=eml_cleartime
Other interesting findings from the Brooks Bell report include:
81% of survey respondents say they have a bad image of Amazon CEO Jeff Bezos
37% say Amazon should improve product comparisons
36% say 'product expertise' is why they shop outside of Amazon
To engage shoppers, first connect with them
"The events of the past two years have fundamentally altered the way customers approach brand relationships. The bar for consumer expectations is at an all-time high," said Bill Magnuson, Cofounder and CEO of Braze. "For brands to rise to the occasion, they must focus on establishing a personal connection through customer engagement, and provide seamless communication across their preferred channels and platforms. Companies that fail to provide coordinated, cross-channel customer engagement strategies risk falling behind on business outcomes and revenue goals."
According to Braze's new Customer Engagement Review report a significant number of executives plan to increase their use of first and zero-party data. This kind of data can help brands to build more personalized experiences for shoppers, making them feel seen and valued. 
Executives also say they'll increase their online visibility, investing in more social media and other digital touchpoints to find consumers 'where they live' in the digital space.
ABOUT THE AUTHOR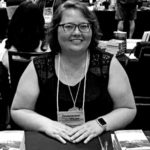 Kristina Knight is a freelance writer with more than 15 years of experience writing on varied topics. Kristina's focus for the past 10 years has been the small business, online marketing, and banking sectors, however, she keeps things interesting by writing about her experiences as an adoptive mom, parenting, and education issues. Kristina's work has appeared with BizReport.com, NBC News, Soaps.com, DisasterNewsNetwork, and many more publications.