Weebly Review In Canada For 2023: Features & Alternatives
All products recommended by Bizreport are selected by our editorial team, independent of our parent company. Some of our stories include affiliate links. If you buy something through one of these links, we may earn an affiliate commission.
Pros
Good value for money
Free plan
Really helpful SEO guides
Drag-and-drop
Responsive mobile site based builder
50+ themes
Free custom domain for one year
Website builder
Founded in 2007
Based in San Francisco
Available across the world
About The Brand
Weebly is a popular and t user-friendly website builder that is both reliable and robust. Weebly is a template-based CMS (content management system) perfect for smaller businesses or individuals with personal brands. With Weebly, everything you need to launch a content or eCommerce site is all in one place, including domain, email, hosting, and drag and drop content management tool. This makes it easy for beginners who don't have any web development experience.
Launched in 2007, Weebly has grown to 50 million hosted sites globally. In 2018, it was acquired by the payment processing company Square. Weebly has modern, clean templates available, so anyone can stand up a website very quickly. Additionally, they have integrated eCommerce tools so you can turn your digital storefront on quickly and easily.
Weebly Advantages
Fully customizable CSS and HTML templates: Advanced users can customize things further with their HTML and CSS files.
Free website with subdomain, or purchase a custom domain through them
Free e-commerce options in the highest-tier plan, including SSL certificate and basic shopping cart.
FreeSEO analysis report after you publish your site
High design flexibility with themes: Weebly has a ton of templates to choose from called Weebly's themes. It has an import feature that allows you to upload your themes.
Supports third-party apps and extensions: The Weebly app center gives you add-on options to increase the features and functions on your website.30-day money-back guarantee.
It allows you to export page content via zip files and blog posts to migrate to RSS.
Solid side speeds: Weebly registers as a solid A rating in the Bitcatcha speed test meeting Google's standards for website performance.
The drag-and-drop editor is easy to use. You only need to drag content blocks from the toolbar on the left of the screen and drop them onto the page area in the location you want.
Built-in SEO integration for easy back-end optimization.
Weebly Disadvantages
There are a few drawbacks to contend with if you decide to settle for a Weebly site builder.
This site builder has fewer photo editing features compared to other side builders so any photo editing would need to be done prior to uploading to your siteTCreating URL redirects is challenging Free plan users will have to contend with having their site named after the Weebly domain. You are also stuck with Weebly branding and Square advertising on your site Weebly is not the right website builder if you are looking to build an online store. While it has eCommerce features, if your revenue is significant, you will want to go with a more feature-rich eCommerce platform like Shopify .
This website builder has limited blogging tools. The blog posts are made up like the site builder in which you drag and drop bits and pieces onto a canvas.
Weebly Packages
Getting started with a Weebly site is simple. You only need an email address, password, and site name. After signing up, Weebly allows you to manage your account from an easy-to-use dashboard. Weebly has four account types: free, pro, business, and business plus. The prices and features of each plan vary. Free Plan
The free Weebly plan is a great choice if you want to test Weebly or launch a temporary site. It comes with a drag-and-drop builder, 500 MB of storage, and free web hosting. You also get basic site analytics and an included SSL security certificate. However, this plan doesn't have a custom domain, instead, you will be given a subdomain. Weebly automatically serves ads on free sites.
Paid Plans
Weebly paid plans to remove the Weebly branding and ads from your site. You also get the freedom to choose your domain name. Every paid plan comes with free website hosting and the drag-and-drop site builder to create unlimited pages. The Weebly website builder has unlimited storage space and site portability with paid plans. You get a domain that's valid for one year, alongside customized footers, site analytics, and the ability to add a 3rd party embed code.
Pro and Business Plans
You can try the Weebly Pro and Business plans that allow you to create password-protected pages and eCommerce features such as site search, tax calculators, and integrated Facebook ads. These plans have various product display options and come with advanced features described as suitable for small organizations. Weebly also offers a variety of eCommerce plans, which allow you to sell digital or physical products. There are different levels of eCommerce plans available, and for a higher fee, you gain access to additional features such as gift cards and Paypal payment processing. The top-level eCommerce plan offers better eCommerce tools, including zero transaction fees, unlimited product uploads, the ability to sell digital goods, inventory management shipping, and a tax calculator. You can also get coupon codes to keep customers coming back.
Weebly Overview
Best Overall Value
Drag-and-drop
Responsive mobile site based builder
50+ themes
Free custom domain for one year
Weebly Website Builder Service Review
Weebly is a good choice for a personal website and portfolio because of its simple, stylish themes. In this Weebly review, we walk you through each area, including ease-of-use, features, and customer service.
Is This Brand Right For Small Businesses Online Store?
Weebly is a solid hosted website builder for small business sites and portfolios because it equips you with all the tools to get a business website off the ground. Its built-in features and service-based business templates make it stand out among the rest. For example, the drag-and-drop functionality allows you to easily create and customize pages. It has affordable plans that suit small businesses and personal website needs.
What Kind of Website Can You Make With Weebly Site Builder?
This website builder is best for small business websites due to its scalable SEO tools and simple design. It's a great choice for portfolios, blogs, online stores, and business sites. From SEO to blogging and eCommerce, you need the features to create functional websites without spending too much money. It comes with a variety of templates, decent designs, and eCommerce functionality.
Is Weebly Easy to Use?
Yes, Weebly's site builder is easy to use. Its drag and drop feature allows you to build your website exactly as you would see it on the screen without dealing with abstract lines of code. You simply drag content blocks such as images, text boxes, buttons, and more and drop them on the page where you want them to appear. The site comes packed with apps and features that help in your site-building. You can build a simple and stylish site with its drag and drop feature. However, it's not quite as easy to use compared to competitors like Wix due to limited customization.
Built-in Feature Set + Extensions
This web builder has an incredible amount of features that cater to all sorts of needs. You won't need to use the extra money on other apps thanks to the huge Weebly app store. The Weebly store has built-in features to help you grow the website without being a web developer. The features such as advanced marketing tools, eCommerce functionality,e, and Google analytics are perfect for starting and scaling businesses.
Customer Support
Weebly has a community forum and a help center that provides great support. There is also an FAQ section with helpful articles, tutorials, and a Weebly video review to help you get started. It has impressive customer reviews. If you want to reach Weebly's customer support team, you can talk to them through a live chat feature, a phone number, and a support ticket. However, you won't have access to their phone support or priority support unless you are on one of the paid plans. Your help and support level depends on which plan you buy. With the Weebly free plan, you get basic support such as video tutorials.
Overall
This Weebly builder is designed for entry-level eCommerce stores. If you compare it with other web builders, it excels in certain areas, however, it is better suited for smaller businesses. The best thing about Weebly is that it doesn't force you through mandatory buy-ins and excessive rates. The business plan at $25 per month and includes access to the website builder as well as hosting. The editor is nice, but it does have some flaws. Weebly isn't designed for large product categories, and there are limitations compared to a more robust platform like WordPress or Shopify. The blog functionality is not as robust as WordPress.
2 Top Weebly Website Builders Alternatives
Product 1: Wix
Wix is among the best website builders for its amazing tools. It offers 500 beautifully designed templates. You can create a modern website and customize it to fit your needs. Wix is similar to Weebly, offering a huge variety of features such as an intuitive drag-and-drop editor. It also has an extensive app store to find whatever you're looking for and install it.
Product 2: Squarespace
Squarespace is the best alternative if selling online isn't your website's main focus, but you still want a professional website to sell products. Squarespace templates are the most aesthetically pleasing and easy-to-implement platform. This is an all-in-one platform that can handle blogs, eCommerce, and domain hosting. It also has built-in functionality that allows you to accept credit card payments, track your customers, and create gift cards. ricing ranges from $12 to $40 per month with a two-week free trial.
Conclusion
These days you don't need to be a web developer with coding skills to create a professional and functional website. Weebly website builder offers everything you expect for an all-inclusive website building solution. It is a good choice for small business sites and portfolios. Anyone can create and launch a website for free. It is an easy-to-use platform with fully customizable responsive themes and offers a variety of competitively priced plans for the features you get in return. This Weebly review has analyzed the pros and cons, features, and alternatives.
Frequently Asked Questions (FAQs)
Is Weebly safe?
Yes, Weebly offers a built-in SSL security certificate for all sites free and paid.
Is Weebly right for small businesses?
Yes, it is an easy-to-use website builder perfect for small businesses and portfolio websites.
Is the site builder easy to use?
Yes, Weebly's site builder is easy to use. You simply drag images, text boxes, buttons, and more and drop them on your page where you want them to show.
What kind of website can we make with Weebly?
It is best for small business websites, freelancers, and entrepreneurs looking for online growth. The scalable tools, SEO features, and simple website design combine to make it great.
What is the cheapest Weebly alternative?
Weebly offers a wide range of pricing options with everything from free to Business plans. The prices start at $6 monthly for the Personal plan (paid yearly) with professional costing $12 a month
ABOUT THE AUTHOR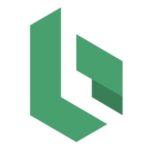 ABOUT THE REVIEWER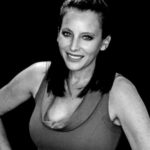 Marie Still has 19 years in digital & brand marketing, fiction author with 3 books under traditional publishing contract, editor (fiction/nonfiction). She has an MBA in Marketing.