Strikingly Review 2023: Details, Pricing & Features
All products recommended by Bizreport are selected by our editorial team, independent of our parent company. Some of our stories include affiliate links. If you buy something through one of these links, we may earn an affiliate commission.
Pros
User friendly website builder 

blog & eCommerce features

Useful built-in analytic tool

Flexible design

Useful free plan
Cons
Fewer template choice

Only the Pro-plan offer multiple pages

Not the best for SEO optimization
web hosting service

One page website

Build-in analytic

eCommerce Website features

Blogging website features
Website builder

Founded in 2012

Available across the US
Gone are the days when website building was an expensive and tedious job. You no longer don't have to know all the coding and programming or hire someone who would cost you a lot. Among the no-code website building platforms, Strikingly always ranks the best if you want a visually appealing website.
In addition to small business owners, this website builder is also a great option for those who need blogging and eCommerce websites. This Strikingly review offers a complete rundown of everything you need to know about this site builder and helps you decide whether it is the best fit for you.
Strikingly's Advantages
User friendly website building tool
It offer free plan with useful features
Built-in analytics to help you monitor users
Attractive themes with responsive design
Strikingly's Disadvantages
Most of its standard features require a premium account
Fewer template choices compared to most of its competitors
It is a single page sites unless you go for Pro-plan
Doesn't allow you to sell digital download
Strikingly Core Features
One-page websites
Sometimes, a one-page website builder is all you need for your blogging site, eCommerce for a small business site. This is true if you are targeting a specific audience, want to sell a few products, or just need a website to build your portfolio.
It is a straightforward approach with clear messaging and highlighting key selling points. This creates an easy-to-understand and navigates interface for every beginner and a better opportunity for conversation.
Simple-commerce
Strikingly enables you to open an online store with a lot of ease. This is a simple eCommerce building website that offers you all the tools you need to build and maintain a great eCommerce website including inventory and order tracking.
Any account can have automatic email notification and you can accept credit card payments using Stripe or PayPal. Besides, you can add coupons, shipping, membership log-ins, and more [2].
However, you can't sell digital downloads and lack custom fields for things like size and color.
Built-in analytics
Some website builders allow you to use built-in digital engagement metrics to analyze the methods you are using to track customers and their effectiveness.
Strikingly features a built-in traffic analytics tool that offers an overview of your site visitors. It will show you where your visitors come from, and the page on your website that the visitors frequently visit. Though I always suggest a regular look into your website performance, built-in analytics alone is enough to help you start your market research.
Simple blog
Despite being a single-page design, it handles blogging fairly well. The blogging tool is pretty fine, and it is capable of presenting your thoughts and your musings in a clean coherent manner.
You can add the standard content types: separators, link buttons, text, images, videos, and separators, but you can't wrap text around pictures.
However, there are no appearance customizations apart from the background image, color, text size, and alignment. For that reason, the design of your blog is dictated by your theme choice.
Strikingly Quick Overview
Best Overall Value
web hosting service
One page website
Build-in analytic
eCommerce Website features
Blogging website features
Strikingly Customer Reviews
"Most approachable on the market. I am actually in disbelief looking at some other ratings. I have found Strikingly to be the best in price-features-speed-ease to edit-how it looks combination. With 20 usd a month one has 3 sites with html embed, membership, subscriptions, store, gdpr compliant and so on. That literally does not exist on the market and I have been testing builders for years."

Alexa Hutton
"Have been very impressed with this companies website builder for some time now. I design and build websites on behalf of a number of clients in my area and have actually migrated some over to their platform. It is extremely straightforward to use and yep Id give it a 4 stars: Great rating and I will continue to use them as well."

Margaret
"The company shut down my website claiming I charged back a payment, when I simply lost my credit card and had to get a new one. I sent them their own receipt for payment, but they refused to accept that, so I asked what do I need to do to get my site back up and nothing. I've had other problems, the agents don't know their own software, go someplace else, bad situation."

Willie Ware Jr
Strikingly Website Builder Review
Review of Strikingly
| | | |
| --- | --- | --- |
| Overall Pricing and Value | | 78% |
| Cost Value | | 80% |
| Customer Support | | 72% |
| Ease of Placing an Order | | 80% |
| Included Features | | 75% |
Ease of Use
If you have never used a website builder before, then you need a tool that is user-friendly. You don't need a tool that will overwhelm you with coding and editing.
Strikingly strive to make things very simple and fast for beginners. It offers a tutorial that guides you on everything you need to know about their interface. You can access this tutorial once you download the tool and I guarantee you will build your site in less than an hour.
"Within an hour, we had developed our best landing page yet and for a fraction of the price. Since then, I have created around 15 sites on Strikingly. It is currently my favorite startup tech tool." says Ben Keene, the founder of Tribewanted.
Templates
Strikingly offers one of the best templates for websites of every niche. Whether you are designing a blog, a wedding website, or a business website, strikingly has tailor-made templates for every possible website need.
The last time we reviewed the service, Strikingly offered 64 choices, up from 29. With their template chooser, you can choose templates that are specific to small businesses, personal blogging sites, or portfolio sites.
You can either start editing the templates right away or see a preview. Most Strikingly templates use a scrolling effect and a top menu bar that reformat to a fixed position once you start scrolling down.
Design Flexibility
Even if you don't have any experience, Strikingly offers a drag and drop feature that helps you add and remove elements with a lot of ease. Simply enter "drag and drop mode" from a section layout setting and do whatever you want to do.
Who is Strikingly Best For?
Strikingly is a simple website builder that will suit the following website category:
Blogging
For a casual blogger who is looking for a free, fast but simple website builder, this is a great option. Strikingly is a simplified blogging site builder for websites that intend to blog for content marketing and building personal portfolio websites in the prescribed design of each social media platform.
Small Business
If all you want is a small business one-page website builder that needs to look good, this is one of the best free website builders for small businesses.
Ecommerce
Strikingly is also a great service for a small store owner who wants to sell a few physical items. You can accept credit card payments using stripe or PayPal. Just add their Simple Store and connect to PayPal or Stripe. Start making sales and getting paid, immediately.
Included Features
Help & Support
Pro-plan will let your mobile site include phoning and emailing. But custom email addresses come at additional charges of $25 per year for any paid plan. A VIP account also enables you to add priority phone support.
Social Media Integration
The benefits of social media integration with your website are quite a number. Strikingly enables you to attach social media icons as images. You can show your Twitter, Facebook, and Instagram feed directly on your website.
Analytics
Strikingly features a built-in traffic analytics tool that offers an overview of your site visitors. It will show you who has been visiting your site and the page on your website that they frequently visit. All sites come with analytics built-in.
SEO & Marketing
Under normal circumstances, you will need to optimize every page for a specific keyword. But given that Strikingly only enables you to place all your information on a single page, Google will have a harder time ranking your site for specific terms. The only way you can boost your SEO performance is to choose a more advanced pro plan.
Pro-plan offers SEO optimization features that enable you to optimize your blog in several ways. With this feature, you can write good meta descriptions, create a good title page, and describe every image you use in each content on your blog.
That said, Strikingly is only an ideal choice for blogs for content marketing and SEO optimization when you opt for their Pro-plan.
Domains
Committing to a year of paid services with Strikingly, you get a domain name registration that is similar to that of Squarespace's $12-per-month plan. That is to means, the Strikingly domain service is only available after an upgrade.
Security
It is important to choose a website builder provider that offers all the latest security features if you want to stay safe from hackers. Strikingly highly committed to providing a secure online experience. It has built-in HTTP that automatically enhances security for HTTP websites.
Backups & Restores
The most important step a website owner can take to ensure the safety and security of their website is to make website backups. Website backup is important in several ways including reversing the problem of restoring errors caused by updates.
Pricing & Plans
Free Plan
Strikingly site offers a very useful free plan. Their Free Plan gets you an address ( yoursitename.strikingly.com), and unlimited free sites. It also limits you to 5GB data throughput per month and lets you sell one product. This is enough to help you build a great simple website such as a website to grow your portfolio.
Limited
If you want to attach your own domain, sell up to 5 products and increase the monthly data transfer to 50GB, this plan will suit you. Limited plans only cost $12 per month or $8 per month billed annually.
Pro
The pro-plan is always the favorite of many. It packs a lot more features at only $20-per-month or $16 per month billed annually.
With this plan, you can sell up to 300 products, unlimited monthly data transfer, and remove Strikingly branding. Unlike the first two plans that are designed for single-page websites, their Pro-plan will help you create multiple pages.
In addition, Pro lets you use the full app stare of the third-party widget. It also lets your mobile site include actions like sending emails and phoning.
VIP
Finally, we have the VIP account level and add priority phone support and 500-product stores. This comes at only $49 per month, billed annually with no monthly option.
In addition, committing to any paid services will get you a year of domain name registration. Even more, any paid plan can give you custom email addresses and an additional surcharge of $25 per year for any paid plan.
Overall
When it comes to simplifying website building, Strikingly is a great option. It is a free blog builder that features a user-friendly website editor and integrated platform that enables you to build your site within a short time. But if you want more advanced features with this site builder, you should go for their paid plans, particularly the Pro-plan.
However, this is not the best service I would recommend to someone looking for advanced website features. Apart from the Pro plan, the rest of the account options only offer one-page website features. If you are looking for a more advanced website builder, consider the following alternatives:
Top 2 Alternatives to Strikingly
| | | |
| --- | --- | --- |
| | Zyro | GoDaddy |
| Basic Formation | 149$ | 225$ |
| Full Formation | 149$ | 225$ |
| Full Formation + Website | – | – |
| Detail | Read Review | Read Review |
| Link | | |
Zyro
Zyro offers a stress-free environment that new users find easy to work with. It lets you start building your website for free and you will only start paying after you prove Zyro gets the exact job done.
The key features include:
Great Speed
Easy Drag & Drop
Grid System
A Writer
Logo & Slogan Maker
Free Images
I would recommend it to beginner sites, basic online presence, portfolio sites, and budget website builders.
GoDaddy
GoDaddy is an intuitive tool created with beginners in mind. The platform lets you include on-demand features on your website with a lot of ease, thanks to its user-friendly drag and drop tool.
Some of the key features offered include:
email capture and communication
social media integration
blogging and e-commerce functionality
Given their modest plan fees, GoDaddy can accommodate nearly any budget.
Conclusion
Strikingly is not as powerful or customized as most top platforms, but is very useful. Its main goal is to let beginners build highly flexible sites – and you can do that for free. It offers a stress-free environment that beginners can easily work with. For more advanced users who want a website builder with a lot of features, then this is not the right service for you.
Frequently Asked Questions (FAQs)
Is Strikingly a legit site?
Strikingly is an easy-to-use and simple website builder that offers the option of creating a simple blog or online store. If you are looking for a single-page website builder, this is one of the best options available. 
Is Strikingly really free?
Strikingly offers a free plan that comes with one product per site in the Simple Store, 5 GB storage, a domain ending in "strikingly.com", and 24/7 support. 
Is Strikingly good for SEO?
Strikingly allows you to optimize your title and meta description with a lot of ease. However, given that all your information will be displayed on one page, don't expect great optimization. The only way you can boost your SEO optimization is to choose a more advanced Pro plan. 
Is strikingly good for blogging?
Strikingly is good for casual bloggers and small store owners who aim at selling a few items through lending. If you are an aspiring blogger, this will not be a great service.
Does strikingly offer to host?
Strikingly offer a variety of hosting plans at affordable prices. Whether you are a start-up business owner, a student, or an artist, Strikingly offers one of the best platforms for creating a rich website for free.
ABOUT THE AUTHOR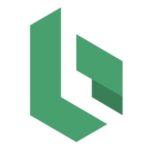 ABOUT THE REVIEWER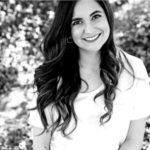 Jazmin Castello holds a Master's degree in Business Management, owns two companies, and has also published a self-help book. When she is not working or writing, she likes to spend time with her family and to travel.
+ 1 sources
Bizreport Advisor adheres to strict editorial integrity standards avoids using tertiary references. We have strict sourcing guidelines and rely on peer-reviewed studies, academic research. To ensure the accuracy of articles in Bizreport, you can read more about the editorial process here.
No-Code Website Building Platforms for Building Visually Appealing Websites – Building Your Website – Strikingly. Strikingly.com. Published 2021. Accessed March 3, 2022. https://www.strikingly.com/content/blog/website-building/
‌