GoDaddy Review 2023: Features & Alternatives
All products recommended by Bizreport are selected by our editorial team, independent of our parent company. Some of our stories include affiliate links. If you buy something through one of these links, we may earn an affiliate commission.
GoDaddy is a well-known website domain registrar and hosting company founded by Bob Parsons. It's now headquartered out of Tempe, Arizona.
Pros
One-click apps

Excellent Customer Service

Video how-tos

Multiple data centers

Well-known brand

Many domain offerings
Cons
Controversial values

Can take away services at any time
The best features GoDaddy holds seem to be their ease of use, frill-free usage, affordability, and huge offering of website domains.
Founded back in 1997, GoDaddy has made itself a household name because of its ease of use and affordability. They are probably the biggest name in domain registration, even though they've been attached to several scandals over the years.
GoDaddy is a household name when it comes to domain registrar services. They've become known for being easy to use, holding probably the largest domain registrar, and having quick customer service. Founded back in 1997 by tech guru Bob Parsons, they've come a long way in the past 20 years. Now they're headquartered out of Arizona, and they continue to provide their customers with many options for domain names and hosting plans.
Most customers love the ease of using their common services provided, as well as the educational content available on their website and the quick customer support that's available 24/7. We've done a deep dive into their best features and worst qualities so you can peruse and decide for yourself if GoDaddy's services are right for you and your business.
Read More: Best Cheap Web Hosting 2023
GoDaddy Advantages
We've done a deep dive into GoDaddy's main offerings, customer service, and ease of use for customers. Here's a breakdown of all the advantages we found to their services.
One-Click Install Apps
If you're looking for ease of use, GoDaddy definitely provides it. They've honed the one-click install offering, and customers are happy with how easy it is to integrate popular apps with their interface. Looking for a simple WordPress installation? They've got it. Their unique services offer over 150 free one-click installs to keep their users on top of the latest applications to enhance their websites. This is definitely more than the average web host provides to their customers as far as application integrations go
Responsive Customer Service
GoDaddy has hundreds of positive results about their customer service reps solving issues in a timely manner, with awesome attitudes. Their customer support is really impressive for the number of sites and customers they serve. GoDaddy's customer support seems to satisfy the majority of their customers, and it's available 24/7 with phone, text, and chat support. There are some reports of outages and issues during the Covid-19 Pandemic, but these seem to have been resolved over time. There are also reports of customers receiving the "go around" when they have issues, being referred from specialist to specialist, and receiving no resolution. However, these are the only two recurring issues we reported from their extensive number of reviews, mostly positive.
Strong And Detail Video Guides
If you don't know much about web hosting or domain registration, you might feel at first like you need a web hosting 101 course. Good news: GoDaddy basically has one! GoDaddy has set itself apart from its competition by providing more than just 24/7 tech support; they also offer detailed and helpful video guides. You can truly become a web hosting expert just by taking their video courses. Some of the topics included are eCommerce, content creation, site email setup, and website creation. With just a few short videos you can learn how to optimize your site, get more customers, and obtain knowledge about the web hosting process. We consider this a huge asset to their already awesome services, and it truly makes the money you pay for their services worth it when they give such value back to their customers.
Multiple Data Centers
Some web hosts only provide services in America due to their data center locations. Not so with GoDaddy; they offer their services in Europe, Asia, the US, the Middle East, and Africa. Due to this wide variety of locations and the massive size of these centers, GoDaddy has so much potential for data storage and server quantity.
Why are data centers important? Well, here's the deal. Because of the nature of any IT-centered organization, they have to organize, sort and store the data for their customers. When there are larger, more funded, and more available data centers, a larger company can operate more seamlessly for all its users. GoDaddy has honed this craft and they use data centers proportionately to their huge collection of customers.
GoDaddy Business Hosting Packages
GoDaddy's hosting services are world-renowned, since they entered the hosting scene early, and have provided many customers with services for the past 25-plus years. Here are some of the hosting packages they currently offer their customers. You'll notice that the hosting packages are more expensive than others in the industry, but this is because GoDaddy has cornered the majority of the domain registration market and made a huge, reliable name for themselves.
| | | | | |
| --- | --- | --- | --- | --- |
| | Basic | Standard | Premium | eCommerce |
| Monthly Fee | $9.99 | $10.49 | $14.99 | $16.99 |
| Website security (SSL) | | | | |
| Custom domain connection | | | | |
| 24/7 support | | | | |
| Search Engine Optimization (SEO) | | | | |
| Social media platforms | 1 platform included | 3 platform included | Unlimited | Unlimited |
| Branded content creator | | | | |
| Product listings | | | | |
| Flexible payments | | | | |
| Business Domain Name | | | | |
GoDaddy Basic Package
The basic package is the most inexpensive, and the best for newbies who are just starting out with a website. Compared to other hosting companies, this package is a little expensive, but it provides everything a new website owner should need: content creator, integrations, a free SSL certificate, GoDaddy's support 24/7, and free domain connection.
GoDaddy Standard Package
The standard package has all those things included in basic, on top of SEO optimization help. This feature can really help your website grow, and it's great for new website owners looking for SEO help and website growth.
GoDaddy Premium Package
Of all the hosting plans, this package seems the best for those looking to integrate as many platforms as necessary. If your company already has many social media platforms, and you need to connect them to your site seamlessly, try the premium package.
GoDaddy Ecommerce Package
This hosting service provides the same features as the first three hosting plans, but it also includes the option to list products, choose a flexible payment plan, and obtain a business domain. It's the best for more established businesses looking to sell products on an easy-to-use interface.
Read More: Best Web Hosting For Woocommerce 2023
GoDaddy Quick Overview
Best Overall Value
Massive storage and server availability
Responsive customer service
Educational content
GoDaddy Customer Reviews
GoDaddy's hosting services are well-received and their customer support usually exceeds customers' expectations. Their server resources are vast, and they respond quickly and accurately to their user's needs. The only recurring issues we noticed were centered around problems with sites during Covid, and customers getting the "run around" when they had a more complicated issue for a representative to handle. Here are a few reviews we found to be helpful and accurate:
I've been with GoDaddy since 2002, or longer and I am very pleased with their customer service and produGoDaddy has a very efficient, talented and conscientious team of technicians. It was a little rough during the height of the Covid pandemic but it looks like they have come back stronger than before! I was able to get my problem resolved quickly without a whole lot of explanation.cts

Michelle Clark
GoDaddy is awesome, with easy domain purchase and management. I am using two of its website builders, and there could be some streamlining with its website products. I would like to see a bit more intuitive and better navigation. However, their customer support is awesome!

Allison Callis
GoDaddy is excellent for certain products and services. Customer Service is typically excellent and 24/7 so I tell most clients to use GoDaddy for domain services and Office365 for email. Only reason I don't give 5-stars is that I encounter, often, clients who have been upsold GoDaddy services that they don't actually need – but they're not tech-savvy enough to know. Aside from that, GoDaddy is great. I've been working with GoDaddy since 1999 – so that says a lot.

Jon Rottier
The help with my issue was resolved in a friendly and clear way. Mike was knowledgeable.

Meredith Moore
GoDaddy Service Review
Review of GoDaddy Website Builder
| | | |
| --- | --- | --- |
| Overall Pricing and Value | | 90% |
| Cost Value | | 80% |
| Customer Support | | 90% |
| Ease of Placing an Order | | 95% |
| Included Features | | 95% |
If you're considering starting with or switching to GoDaddy's domain and hosting services, here are some considerations before you make the jump.
Is This Brand Right For You?
GoDaddy is certainly responsive, vast, and knowledgeable when it comes to choosing a domain name and providing web hosting services. However, they are indeed a large company that can't give a very personal experience to their customers. You won't be one in one hundred if you choose this brand, you'll be one in 21 million other customers.
Cost Value
As far as getting the most bang for your buck, GoDaddy is extremely cost-friendly for the renowned brand and the services they provide. However, there are many other hosting services that boast better prices. If you're looking for a lesser-known brand, with fewer frills, and lower prices, we've definitely seen cheaper hosting plans out there.
When it comes to domain names, on the other hand, GoDaddy usually has the best prices around. If you're looking for a specific domain name for your business for a super cheap price, check out GoDaddy's domain registrar to see if your desired domain is available.
Customer Service
24/7 customer service is now a typical offering with web hosting services, in order to service sites that have issues no matter the day or time. GoDaddy's customers are extremely happy with their customer representatives' quick resolutions of any issues they encounter. They offer phone, email,
and chat support 24/7, which sets them apart from some other hosting companies who don't offer phone support at all. However, some customers have complained that over the phone they had to explain and re-explain their issues to different representatives, which ended up being quite frustrating. Customers also say that during the Covid Pandemic, they had issues with site outages and support availability.
Ease of Use
When it comes to user-friendly features, GoDaddy is pretty unbeatable. They cater to the website hosting novice, and their hosting services are developed for the beginner. If you want to create a new website but don't know where to start, their site builder is known for being extremely beginner friendly. The educational videos they provide give users professional content that breaks down the most confusing web hosting concepts into bite-sized pieces.
Included Features
If you're looking for the most common web hosting features like VPS hosting, dedicated hosting, a free domain, SSL certificates, a website builder, a WordPress website, shared web hosting, reseller hosting, and 24/7 live chat, GoDaddy has all of these. It's truly unbeatable when it comes to all-inclusive offerings and options for its customers. In the end, they are known for their shared hosting services as well as their domain registration service.
Overall
In the end, if you're looking for a reliable domain and web hosting provider that services millions of other sites, GoDaddy might be perfect for you. Their top-notch customer service, educational videos, amazing storage capabilities, and ease of use all lend themselves to the hosting novice.
Read More: Best Web Hosting For Blog 2023
2 Top GoDaddy Alternatives
| | | | |
| --- | --- | --- | --- |
| | Wix | Zyro | GoDaddy |
| Feature | Great for creatives | Best for E-commerce | Best Affordable |
| Fee | From $16 per month | From $2.69 per month | From $6.99 per month |
| Detail | Read Review | Read Review | Read Review |
| Link | | | |
Wix Review
Wix is an Israeli web-hosting company headquartered out of Tel Aviv and founded back in 2006. They're all about website creation, design, and integration but they offer hosting services too. If you're more into design than ease, Wix might be for you.
Zyro Review
Zyro is a newer hosting service founded in 2019. They are headquartered out of Lithuania and are known for their website creation as well. They are heavy on the design portion of the process, and light on the hosting. If you want a really flexible, super easy-to-use website builder, Zyro might be for you.
Conclusion
If you're looking for a great place to register the website domain you need, and to get website hosting for this domain, GoDaddy might be a great option for you. It's perfect for beginners who want to learn, and GoDaddy has a household name for a reason.
Frequently Asked Questions (FAQs)
What is dedicated server hosting?
Using a dedicated server implies that your website does not share a server with other hosting customers. Your site(s) utilize their own server to optimize speed and data storage. Dedicated servers are popular for larger companies and those who want a more exclusive hosting experience. 
Do all hosting providers offer a free domain?
It's fairly common for a hosting provider to offer a free hosting plan to their customers, and many also offer free SSL certificates for security. 
Are GoDaddy's hosting plans better than others?
In the end, GoDaddy's hosting packages are very comparable to other web hosting providers, but they are not typically as inexpensive. 
What is unmetered bandwidth?
Unmetered bandwidth means that your site will continue to perform speedily even if your traffic increases. Your site can have as much traffic as you'd like without seeing negative results in the upload speed. 
What is a web host?
Think of a web host as your landlord for real estate on the internet. In order to purchase a domain, or an "address" on the internet, you need someone to sell you the real estate, and manage the work it takes to provide upload and download space for a site to exist. You can host the site yourself if you have a server and you're tech savvy, but most pay a web host company to utilize a shared hosting option, meaning you share a server with other sites or companies to minimize cost. 
ABOUT THE AUTHOR
Brenna is a finance editor who enjoys writing about entrepreneurial opportunities and personal finance tips. She graduated from Liberty University with a bachelor's degree in business and now helps small businesses market their products as a digital marketing consultant.
ABOUT THE REVIEWER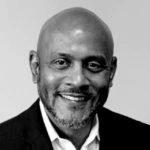 He is an organized and creative thinking sales management professional with experience in outside and inside sales in various markets. Working as freelancer in the Greater Boston Market, he moved to St. Louis and became an Account Executive, then a Sales Manager managing and coaching 12 sales reps covering a nationwide territory. He has developed his team with a combination of consultative selling and value before price coaching mindset which has won him a President's Cup and many other financially rewarding awards at RICOH. His most recent role as a Continuous Improvement Manager provided insight into the importance of delivering a quality product in alignment with the value and reputation of his organization. It further enhances the aspect of selling on value as opposed to price.
+ 4 sources
Bizreport Advisor adheres to strict editorial integrity standards avoids using tertiary references. We have strict sourcing guidelines and rely on peer-reviewed studies, academic research. To ensure the accuracy of articles in Bizreport, you can read more about the editorial process here.
‌GoDaddy is rated "Excellent" with 4.7 / 5 on Trustpilot. Trustpilot. Published October 31, 2022. Accessed November 1, 2022. https://www.trustpilot.com/review/www.godaddy.com

GoDaddy Help Center – How-To Courses & Videos. www.godaddy.com. Accessed January 6, 2023. https://www.godaddy.com/how-to

Web Hosting | Lightning Fast Hosting & One Click Setup | GoDaddy UK Pro. Published 2019. Accessed January 6, 2023. https://www.godaddy.com/hosting/web-hosting

GoDaddy Help Center – Contact Us. www.godaddy.com. Accessed January 6, 2023. https://www.godaddy.com/help/contact-us