Top 7 Best Web Hosting For Small Business In 2023
All products recommended by Bizreport are selected by our editorial team, independent of our parent company. Some of our stories include affiliate links. If you buy something through one of these links, we may earn an affiliate commission.
Hostinger
Best Overall
Hostgator
Most Affordable
InMotion Hosting
Most Comprehensive
For small businesses that run a website, finding a web hosting company that meets all your needs and will help improve your site performance and uptime can help you drastically.
Read more: Best Cheap Web Hosting Services.
7 Best Web Hosting For Small Business In 2023
There are so many web hosting services out there, but only some of them are worth your time and money. Here are the best cheap web hosting services out there right now:
7 Best Web Hosting For Small Business In 2023
Hostinger
This Lithuanian-based web hosting service is a great choice of a hosting provider for a business website. In addition to web hosting, they also provide web building, an email account, and other services.
They have a 30-day money back guarantee, which is a great offer for new customers to try out their services. Even still, there is a slight learning curve to using Hostinger, but they have a good onboarding process to get new customers started.
Loading speeds can be slow, and they hav limited disk storage available. But overall, they have great pricing, and the fact that their data centers are located in multiple places can help enhance site speed no matter where you're located.
Hostgator
HostGator has two decades of experience, so they provide a lot of industry knowledge and expertise for customers. This is one of the main reasons they're so trusted in the web hosting industry.

They offer three different plans to meet the needs of small businesses and even offer a wide range of web support services. So even though site performance and speed have been inconsistent in recent years, their large presence in the industry and recent improvements are showing that they're stronger than ever.
InMotion Hosting
One of the main draws of InMotion is that they offer a number of plans at different price points, all of which include Launch Assist. This provides customers with a dedicated team to help you set up your server how they like. Plus, they offer you email accounts, a free domain name, FTP accounts, and site migration.
The uptime rates and loading speeds of InMotion are great, so even though there are cheaper providers available, they still continue to provide great value for their services. There is a learning curve to using InMotion, so it may not be the best fit for beginners, especially with the unmanaged plan.
DreamHost
DreamHost has helpful features to help business owners become more efficient, connect to their WordPress, provide automatic SSL certificates, and great customer service. Their plans are month to month, so you can cancel at any time with no long-term commitments. With every plan, customers enjoy unlimited bandwidth in addition to all the other great features listed above, plus SSD storage, top-rated tech support, and a 100% uptime guarantee.
They have a long-term 97-day money-back guarantee, making it the perfect choice for any business just getting started to launch and host their website.
Bluehost
Customers like Bluehost for the different packages and web hosting plans they offer to fit each company's needs. For the teams that need more dedicated resources and assistance with their servers, they may choose a managed plan, while the more experienced teams may enjoy an unmanaged plan that is more hands-off.
Bluehost has great IT support and expertise for the customers that need it, and they have affordable pricing to fit any new business's needs. Plus, they have 24/7 customer support to help clients with any issues they have at any time.
Namecheap
Small business hosting by Namecheap is a good option for small businesses today. They offer free domain names for a year for small business websites, and they'll migrate your existing site for free. They have excellent loading speeds, though their uptime rate could be improved. Namecheap has a good money-back policy, and the overall value they provide keeps its customers happy. This includes free SSL certificates, twice-a-week backups, and unmetered bandwidth all on the cheapest plan.
InterServer
InterServer offers fast load speeds, great reliability, and affordable pricing. However, some customers prefer other platforms given the outdated look and interface of InterServer. They offer billing on a month-to-month basis, which is great for small business owners just starting out who can't commit to a year's payment at once.

All in all, they offer fast loading speeds and great security for the prices you pay, though some customers report the support team can be inconsistent.
How to Choose Best Web Hosting for Small Business
The best web hosting services will have a lot of the same features in common. Continue reading as we discuss the different aspects that you should look out for when comparing hosting providers for your own website.
Ease of Use
The best web hosting site will be easy to use and have an intuitive interface. Especially for complicated matters like web development and server storage, it's important to utilize a small business web host that can make the entire process seamless and easy to install. Plus, some may offer all-in-one services that you can access from one location, like website builders, VPS hosting, a content delivery network, and more.
Customer Support
The top hosting plan will have great customer support that has wide availability. Many of the providers listed above offer 24/7 support via chat, though this isn't necessarily required. However, as a small business nowadays your website is the lifeblood of your business, so it can be very important to make sure you'll be able to get support for your site when needed. Some prefer their providers to offer phone support, so keep this in mind as you compare web hosts.
Server Uptime
Additionally, server uptime is an important metric for a web hosting plan. This rate tracks the amount of time your site is up and running, which is crucial. If your website is down while potential customers are trying to visit it, it may lose sales. So, pay attention to the server uptime rates among web hosting providers.
Security
Security is another important aspect when it comes to a business website, given the sensitive customer information that could be stored there. So, a good web host will offer great security features to make sure all data remains protected.
Loading Speed
Lastly, you'll need to consider loading speed when comparing hosting plans. Not all hosting plans will offer the same speed when it comes to how fast your site operates, though this is an important factor to a business website today.
How Much Does a Web Hosting For Small Business Cost?
Most web hosts will offer a range of available packages for their hosting solutions, meaning it's available to customers at any level with any budget. Let's take a look at some of the other pricing features to keep in mind when comparing hosting providers for small business sites.
Premium vs. Affordable Web Hosts
There are both premium and affordable hosting plans. While both will offer great features, there may be a difference in the number of features included, the support provided, load speeds, and more. So, this is an important factor to consider, though you should be able to find a web host that fits your budget, so you don't always have to go for the premium option to get a good service.
Free Trials and Money-Back Guarantees
Free trials allow you to try out the web hosting solution for free without offering any upfront payment, while a money-back guarantee means you will have to pay for the service outright, but you can request a refund within a certain time frame if you are not satisfied with the service. A 30-day money-back guarantee is pretty standard, though some, like DreamHost, offer a 97-day money-back guarantee.
Final Thoughts
Web hosting for small businesses is an important part of running a successful site today. These cloud hosting providers can help you keep the performance of the site high, secure, and running smoothly.
Frequently Asked Questions (FAQs)
ABOUT THE AUTHOR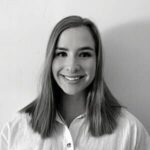 Bailey Schramm is a writer based out of Jackson Hole, WY, primarily covering topics and trends in financial services, business, and the blockchain. With a background covering stock market developments for a major FinTech company, she now provides SEO and content strategy services to financial service companies and tech startups.
ABOUT THE REVIEWER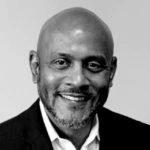 He is an organized and creative thinking sales management professional with experience in outside and inside sales in various markets. Working as freelancer in the Greater Boston Market, he moved to St. Louis and became an Account Executive, then a Sales Manager managing and coaching 12 sales reps covering a nationwide territory. He has developed his team with a combination of consultative selling and value before price coaching mindset which has won him a President's Cup and many other financially rewarding awards at RICOH. His most recent role as a Continuous Improvement Manager provided insight into the importance of delivering a quality product in alignment with the value and reputation of his organization. It further enhances the aspect of selling on value as opposed to price.
+ 5 sources
Bizreport Advisor adheres to strict editorial integrity standards avoids using tertiary references. We have strict sourcing guidelines and rely on peer-reviewed studies, academic research. To ensure the accuracy of articles in Bizreport, you can read more about the editorial process here.
Hosting Platform – Go Online With Hostinger For Only $0.99 Now. Hostinger. Accessed December 29, 2022. https://www.hostinger.com/
Web Hosting. Hostgator.com. Published 2020. Accessed December 29, 2022. https://www.hostgator.com/
Web Hosting: Secure, Fast, & Reliable | InMotion Hosting. Inmotionhosting.com. Published 2018. Accessed December 29, 2022. https://www.inmotionhosting.com/
DreamHost | Web Hosting For Your Purpose. www.dreamhost.com. Accessed December 29, 2022. https://www.dreamhost.com/
Bluehost.com: Best Web Hosting – Domains – WordPress. www.bluehost.com. Accessed December 29, 2022. https://www.bluehost.com/content/bluehost/en