Best Podcast Hosting Sites & Platforms 2023: Top 10 Free & Paid
All products recommended by Bizreport are selected by our editorial team, independent of our parent company. Some of our stories include affiliate links. If you buy something through one of these links, we may earn an affiliate commission.
Podbean
Best Overall
Buzzsprout
Best for Automatic Optimization
Libsyn
Best for All Skill Levels
Podcasting as a medium for entertainment and media has largely exploded in recent years, spurred even more by the pandemic and stay-at-home entertainment. However, starting a podcast usually isn't as simple as t recording into a microphone and uploading it on the internet. Continue reading below as we highlight some of the top podcasting hosting platforms that you can browse if you're looking to start a podcast or switch from your current podcast hosting service.
10 Best Podcast Hosting Sites & Platforms 2023
What Is Podcast Hosting?
A podcast host is a service provider that will take the audio files you've recorded and transmit them to the end listener, typically through a popular podcast directory like Apple Podcasts, Spotify, Google Podcasts, and others. This is where you will actually upload and store the finalized media files for your podcast.
How Podcast Hosting Platforms Work
Podcast hosts will take your audio files and send them to listeners' podcasting apps and devices. This is the main service they provide, though the best podcast hosting platforms typically add other services like audio editing, monetization tools, and more.
Top 10 Best Podcast Host Service June 2023
Podbean
Read Podbean Reviews
PodBean gives users an all-in-one podcasting solution that help a podcast host create, promote, and monetize their episodes. With PodBean, you can easily get your podcast episodes placed on popular apps like Apple Podcasts, Spotify, Google Podcasts, and others.
They make it easy to monetize your show
They have a lot of possibilities for customization
They offer a free plan
Cover art creation tool could be better
Some of the features are a little too simplistic for advanced use
No site uptime guarantee
PodBean has hundreds of thousands of subscribers around the world and is a comprehensive podcast hosting platform that podcasters can use to create, promote, and earn from their episodes. The platform supports both live streaming and podcast recording, and users get unlimited downloads and recording space with PodBean.
Additionally, users get free podcast websites for their shows that are easily customizable. Plus, PodBean will automatically share an upload of all episodes to your social media pages once you've integrated them.
Buzzsprout
Read Buzzsprout Reviews
Many view Buzzsprout as the best podcast hosting service available today, supported by the fact that it is so easy to use. It offers a great mix of intuitive use with high functionality and performance, which is a great option for beginners looking for a podcast platform to use.
They offer one of the best free podcast hosting services
Their paid plans are available at affordable prices
Simple to use, even for beginners
Advanced analytics can be too complex to comprehend
Clipping service could be improved
Lacks some of the advanced features other platforms have
Buzzsprout podcast hosting is a great choice for beginners given the easy-to-use platform and interface. Users will still get a lot of value from the platform even with its simplicity, making it easy to get started from scratch.
The platform is highly automated, and all users have to do is upload their recordings and the rest will be done by Buzzsprout. They will upload your episodes to popular podcast directories like Apple Podcasts, Spotify, and others based on the publishing schedule that you set.
Buzzsprout also provides users with great insights and analytics per episode, which can help you see who your listeners are and where in the world your podcast is popular.
Libsyn
Read Libsyn Reviews
Libsyn is one of the best podcast hosting platform options that podcasters can choose from. The platform has been around for nearly two decades now, though it still has modernized features that make it competitive with some of the newer platforms.
They offer unlimited bandwidth
Good customer support team
Custom HTML5 media player
You will need to pay more to access all monetization features
There is no free trial
Maybe a little too advanced for beginners in some regards
The long-standing platform Libsyn has been supporting podcasting since 2004. It is a good choice both for beginners and experts given their feature offerings and expertise from working with many different types of users over its history.
Libsyn offers unlimited bandwidth, great customer support, and easy distribution to popular streaming apps like Spotify and Apple. They have fantastic audience analytics and an intuitive dashboard with data visualizations.
Captivate
Read Captivate Review
Captivate offers podcast hosting services and great data visualization features for the podcasters who want to optimize their performance and get more out of their episodes.
Unlimited storage and uploads
Supported by popular podcast streaming apps
Good customer support
Customization features aren't as robust as other podcast hosting platforms
They don't have a free podcast hosting platform
Captive has an easy-to-use dashboard where a podcast host can accomplish a number of tasks like launching episodes, analyzing performance, and creating unlimited podcasts with unlimited storage too.
You can easily add call-to-action prompts in your episodes, and leverage the simple ways to monitor and analyze podcast data.
Spreaker
Read Spreaker Reviews
Successful podcast hosts or beginners may turn to Spreaker for some of the best podcast hosting services. From creation to distribution, Spreaker does it all with a simple and easy-to-navigate interface.
Custom RSS feeds
One-click distribution
Free plan available
No video podcasting features
Doesn't allow for live streaming or remote recording
Spreaker is very simple to navigate and makes it easy for beginners to get started compared to some of the other more advanced podcast platforms. A podcast host can create, publish, manage, and monetize their show all from Spreaker.
It has a simple yet modern design that is appealing to many and does podcast distribution easily with one-click to any podcast player. They also have a free plan, though it will only permit you to upload ten episodes.
Transistor
Read Transistor Reviews
If you want a podcast hosting service provider that will offer you advanced podcast analytics, Transistor is for you. It's a great match for anyone like brands or professionals who need a sleek and sophisticated podcast hosting site.
Advanced analytics on podcast performance
Private podcasting available
Ability to host multiple shows
There is no free plan available
Good features, though there are some missing advanced tools
No video podcasting
Transistor is a strong choice if you're looking for great analytics and hosting private podcasts. This is a great option if you want to nurture your podcast audience with devoted listeners, which could be applicable to businesses and brands who want to share key information with shareholders and employees without the public being able to access it.
Transistor will provide you with in-depth audience analytics, current trends, downloads per episode, subscriber count, and more.
RSS.com
Read RSS.com Reviews
RSS.com continues to be one of the best podcast hosting companies, especially given the fact that you can automatically schedule for the platform to distribute all uploaded episodes to popular apps like Spotify, Google Podcast, and Apple.
Podcast publishing across popular apps for each episode
Unlimited episode duration length
Free podcast website
24/7 customer support only available for a fee
Free trial only includes one episode
This is one of the more powerful platforms to host your podcast feed on. It is not a free podcast host, though they will allow you to try out the platform for one episode for free. You can customize the platform in a number of ways to fit your needs best, including custom podcast covers, episode designs, and chapter art.
You can easily share podcast episodes on your social media pages with seamless integration, plus you can easily embed the episodes onto your website or blog as well.
Alitu
Read Alitu Reviews
Alitu is a great all-in-one podcasting platform that is especially great for beginners. It helps show owners become more efficient, and manage all details of their podcast from one application.
Good all-in-one platform
Web-based software
Good audio editing tool
Cannot manually set audio settings
Limited audio recording capabilities
Users of Alitu can record audio, edit audio files, automatically post to any podcast app, and hosting services all from one central location. Overall, it's very easy to use and is a web-based program so there are no downloads necessary. Alitu customers like how the platform streamlines the entire podcasting process, from storing podcast files, to distribution, and everything in between.
Castos
Read Castos Reviews
Castos is a great podcast hosting platform that is focused on monetization for podcasters. It's a good match for small to medium-sized shows since it automates many of the podcasting tasks that typically take up a lot of time for small teams.
Host unlimited episodes
Detailed listener analytics
Can easily republish video podcasts on YouTube
No integrated advertising platform
There's a monthly cap on the amount of the number of private subscribers
Castos provides users with great ways to create and publish an unlimited number of podcast episodes. There is no limit on the amount of storage either, and you can launch an unlimited number of shows as well. So, you can test out different podcast styles and lengths freely.
They also offer a good amount of resources for monetization, directly collecting donations from listeners from Castos' platform. You can seamlessly distribute across many apps, pull data, and analyze the performance of your show all from the platform.
RedCircle
Read RedCircle Reviews
RedCircle is one of the best places for independent creators to host their shows. They have quick distribution, unlimited hosting features, and other powerful monetization tools to help support creators.
Unlimited hosting
Great monetization features
Good ad platform
No editing or creation features
Doesn't support video podcasting or live streaming
Takes a large cut of the podcaster's revenue
The RedCircle hosting platform is a great place to go for small teams and podcast shows. They quickly distribute episodes to major apps, though they don't have many features beyond distribution, monetization, and analytics. So while other platforms will offer audio editing and other helpful tools, this is not what you'll get from RedCircle.
Factors To Consider Best Podcast Hosting Platform
When you're choosing the podcast hosting site to utilize for your podcast, there are a few things you should consider. First, assess what you will need assistance with, whether you need support for unlimited team members, whether you want an ad-free podcast website, and what tasks you will be doing on your own. For instance, if you don't need help promoting your show, you may not need to pay for a plan that includes these features.
Overall, many podcasters like to utilize a platform that will automatically distribute episodes to their podcast listeners through podcast directories. Plus, since hosting platforms are where they take care of audio storage, edit audio quality, and more, these are all important features to consider to find the best podcast hosting site for you.
Final Thoughts
Podcast hosting is a crucial aspect of running a podcast today, as it will provide you with many helpful features and tools that will make your processes more efficient.
Frequently Asked Questions (FAQs)
Will you be able to access the major podcast directories from these podcast hosting websites?
Yes, all of the podcast hosting providers listed above will allow you to publish episodes with the top podcast networks.
What does it mean if a podcast hosting provider offers a free WordPress website or WordPress plugin with its plans?
Providing a WordPress plugin means that you will be able to embed the podcast episode into your WordPress site. Or, the hosting provider may provide you with a free WordPress site if you don't already have podcast websites. This will only be offered by select providers.
What is an RSS feed?
An RSS feed will be the title, description, and link to the original content. So, an RSS feed shows basic information about the show on the podcast player.
ABOUT THE AUTHOR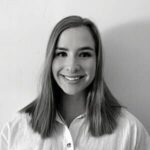 Bailey Schramm is a writer based out of Jackson Hole, WY, primarily covering topics and trends in financial services, business, and the blockchain. With a background covering stock market developments for a major FinTech company, she now provides SEO and content strategy services to financial service companies and tech startups.
ABOUT THE REVIEWER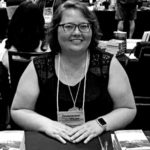 Kristina Knight is a freelance writer with more than 15 years of experience writing on varied topics. Kristina's focus for the past 10 years has been the small business, online marketing, and banking sectors, however, she keeps things interesting by writing about her experiences as an adoptive mom, parenting, and education issues. Kristina's work has appeared with BizReport.com, NBC News, Soaps.com, DisasterNewsNetwork, and many more publications.
+ 3 sources
Bizreport Advisor adheres to strict editorial integrity standards avoids using tertiary references. We have strict sourcing guidelines and rely on peer-reviewed studies, academic research. To ensure the accuracy of articles in Bizreport, you can read more about the editorial process here.
What is RSS? www.acf.hhs.gov. Accessed December 15, 2022. https://www.acf.hhs.gov/what-rss
Development P. Free Podcast Hosting – Starting a Podcast in 5 Minutes | Podbean. www.podbean.com. Accessed December 15, 2022. https://www.podbean.com/
Buzzsprout: Podcast Hosting, Promotion & Analytics. www.buzzsprout.com. Accessed December 15, 2022. https://www.buzzsprout.com/