How To Start a Contracting Business in 2022
Construction contracting can be a lucrative profession. If you're looking at how to start a business in construction contracting, there's never been a better time to enter the market than now. The need for general contractors is rising, with construction spending topping over a trillion dollars a year. This is x to the increase in house demands.
Every contractor must start from somewhere before they can take on larger projects. You must invest time, energy, and effort into your contractor business. The good news is that you can follow a guide to help you get your business up and running in no time. Here are some tips to get your contracting business off the ground and build something sustainable.
What Is a Business Contract?
A business contract is a legally binding agreement between two persons or entities. Common agreements include employment agreements, independent contractor agreements, consulting business agreements, and confidentiality agreements. A general contractor is responsible for organizing all phases of a construction project. Starting a general contractor company allows you to leverage your skills and experience while giving you the freedom to choose projects you want to work on.
What Happens During A Typical Day At A Construction Contractor Business?
A construction contractor works on projects, including office renovations, home alterations, and small-scale and large-scale commercial work. Construction contractors are individuals and businesses who build residential and commercial business structures for their clients. The day-to-day activities for a contractor business include building the businessstructure by ensuring the activities and materials are available to keep the job going.
10 Basic Steps to Start A Contracting Business in 2022
Starting a contracting business requires a lot of work with legal requirements, documentation, and strategic development. Here are 10 steps to follow when starting a business.
Plan your business with a business plan
When starting a new business, creating a solid business plan is among the first steps. A carefully crafted business plan will help you better understand your long-term goals and serve as proof of concept for the future success of your small business. Once you have a business idea, the business plan becomes a roadmap for profitability and a tool to help uncover any gaps or blind spots you may have when starting. The business plan should contain information related to the business idea, location, investment cost, budget, required working capital, equipment, or raw materials to be purchased.
The Costs Involved In Opening A Construction Contractor Business
Starting a general contractor business can be an expensive endeavor. You will need professional quality tools and equipment, business license and insurance, and marketing to advertise your small business. The initial costs of opening a construction contractor business depend on your existing assets, the type of projects you intend to complete, and the number of employees you will have. Also need to die about transportation and the trailer to haul materials, tools, and other pieces of equipment for the job.
The Ongoing Expenses For A Construction Contractor Business
The equipment and building material costs will always impact the bottom line. Many of the ongoing expenses are job-specific. Focus on building strong relationships with reliable and affordable vendors to reduce your ongoing expenses. Communication and advertising will continue to factor in the cost and maintenance or replacement of equipment and tools.
The Target Market
The target audience comprises potential clients in the area where you want to put your own business, which affords your services and might hire you for construction projects. They are individuals and families within or assets to afford to build. Consider the demand for your services and areas you want to serve in determining the target audience. When assessing your clients, consider their financial sustainability and whether their bottom line is financially solid.
A Construction Contractor Business Make Profit
A contractor makes a profit on the vendor's labor and product. They are paid to start, continue, and complete the building project with money supplied upfront to buy materials and pay workers. The contractor bills the customer regularly for their continuing work until the completion of the project. They can also profit from the labor and product being installed while they get the project ready for installation.
Name Your Business
Name Generator
Put words on the search field 
we will get you to your dream business name
Choosing a business name is an important part of starting any contracting business. Your clients should be able to remember your business name and understand your specialization. Pick a name that represents the service you plan to offer on the market and avoid names that can confuse the audience. Conduct a quick Google search for similarly-named small businesses to determine if they are already taken. You can also conduct a domain name search to see if the business name's URL is already taken.
Form a legal entity
Legalizing the business and getting it registered is the most important task in the contracting business. Registering a business means being listed in the state registry and with the Federal Government. As part of the process, you need to select a business structure for the business. Many small business owners choose to start as a sole proprietor, LLC, or corporation.
LLC – A limited liability company allows you to establish a contractor business as a separate legal entity. This will help protect your assets in unforeseen circumstances, such as a lawsuit against your business. This legal entity reduces the risk associated with operating as a sole proprietor because you will separate your assets and debts from your company's finances.
The Top 2 LLC Services
Sole Proprietorship
This informal business entity is not incorporated or separated from business ownership. It has the least amount of paperwork and is expensive to start. As a sole proprietor, you have total control over your company. You are liable if the business defaults on a debt, meaning the bank account is your asset.
Corporations
A corporation protects business owners from taking personal risks. It's a separate legal entity owned by shareholders and the best business structure for personal liability protection because it protects personal assets in litigation or bankruptcy. Pick between a C Corp and an S corp, depending on how you want to elect to be taxed. S Corps are subject to pass-through taxation, meaning only shareholders are taxed on their dividends.
Partnerships
These are informal business legal entities that lack liability protection. It's one of the simplest business entity types alongside sole proprietorship. In this legal entity, all the profits and losses are passed down to the owner's tax return.
Register for taxes
Before launching your contractor business, an important step is to register for state and federal taxes. There are tax implications for every legal structure that you must explore before registering. You will need to apply for an EIN to register for taxes. Hire an accountant to help with the documentation needed to file your taxes.
Small Business Taxes
Depending on the chosen business structure, there are different options and how your business will be taxed. For example, you can elect to be taxed as an S Corp or C Corp if you set up a corporation or LLC. You need to apply for your state's specific state and franchise taxes.
Open a business bank account & credit card
Don't accept your first payment from a client by depositing it into your bank account before opening up a business account. You need to separate your personal and business finances to secure the liability protection gained by forming a legal entity.
Open A Business Bank Account
A bank account for your business allows you to separate your personal and business discounts. The separation protects your assets if the business runs into legal trouble or you want to apply for a small business loan down the line. A lack of a defined separation can put personal assets at risk in the event of lawsuits, known as piercing the corporate veil. Keeping your finances separate reduces the chances of an audit and also makes accounting and tax filing easier.
Open Net 30 Accounts
The net 30 accounts help when establishing and building business credit. They also help increase business cash flow in your contractor business. When you get a net 30 account, you can buy goods and repay the full balance within a 30-day term. You can find several Net 30 credit vendors that report to major business credit bureaus and help you build credit.
Get A Business Credit Card
Getting a credit card is another important step that allows you to separate your personal and business expenses. The credit card enables putting your business expenses all in one place. It also presents an opportunity to build your company's credit history that you can use later to raise money. Building business credit for a business helps when seeking outside investment or you need to demonstrate buying power for your business.
Set up business accounting
You need to keep accurate and detailed accounts of your business to help with the annual tax filing. Setting up a business accounting is critical to understanding the financial performance of your business. Most financial institutions require obtaining an employer identification number for your business before creating a business account.
Obtain necessary permits and licenses
Protect your business and clients by ensuring you have the licenses and permits to operate a business legally. The license will depend on your city, county, or state, but sometimes it's simple to apply with a building department so they can issue a license or certificate. Visit your local municipality to find out what business permits and licenses you will need to start your new contracting company.
State & Local Business Licensing Requirements
State and local governments require general contractors to be licensed. The licensing requirements vary widely, though most states want proof of industry experience and passing results from trade, business, and law exams. The license applications will ask you to take a test that proves you're well-versed in your trades' best practices, codes, and industry regulations. You may also need to provide proof of your financial records, show your net worth, or provide evidence of general liability insurance.
Certificate of Occupancy
If you're planning to build a location for your contracting business, you will need to obtain a valid certificate of occupancy from a local government authority. Review the building codes and zoning requirements for your location to ensure this contracting business complies and can get a certificate of occupancy. If you lease a location, the landlord will be responsible for obtaining the certificate of occupancy.
Get business insurance
Every small business needs business insurance, especially so for general contractors. With the commercial property insurance, you can have the peace of mind that comes with knowing you are protected from injuries or mistakes. General liability insurance is vital for general contractors. You can also get workers' compensation insurance or a business owners' policy that bundles insurance coverage for various situations. Call upon a commercial insurance agent to help you set up the insurance.
Define your brand
Creating and defining your brand helps distinguish a general contractor business from your competitor. Your brand can also represent what your company stands for, your values, and your goals for clients. Depending on the construction business you are planning to open, defining your brand will involve creating a logo and marketing it. You can also add a logo to your brand to help spread awareness of the business.
Promote & Market A Construction Contractor Business
Marketing can look different for general contractors because your business is built on trust. You can benefit from word-of-mouth marketing more than many other small businesses as a contractor. Focus more on online and offline networking in your community by attending chamber of commerce meetings or answering questions in a local newspaper forum. Make sure your address, phone number, and hours are available online and easily searchable.
Keep Customers Coming Back
Customers need to trust that you have the expertise and integrity to get the job done on time and within budget. It is the only way to keep them coming back. Make sure you provide quality services and fair pricing to your customers. They can be your greatest promotional tools as word of mouth and recommendations are invaluable. You can ask for referrals and reviews each time you finish a job to build a network and improve your reputation.
Create your business website
A professional website is a valuable asset for any general contractor business. It allows you to collect contact information from potential clients, share information about your offerings and pricing, and get in touch with them. It's easier to build a website today without hiring an expensive web design firm. Use many website builder tools available that provide everything needed to build a website without needing coding skills.
Set up your business phone system
Setting up a business phone system allows you to separate your personal life from the business and keep it private. A phone system makes it easy for potential customers to find and contact you. It also helps make the business more automated and gives it legitimacy.
Final Thoughts
There's more to starting a business than registering it with the state. Starting a contracting company can be challenging, but these strategies can give you the best chance of having a successful business. Following these steps will ensure that your business is legally compliant and registered properly. As you build a client base, focus on additional services that will keep customers from coming back.
Frequently Asked Questions (FAQs)
How does a contractor business make money?
Contractors are paid to start, continue, and complete a building project.
How much profit can a contractor business make?
Contractor can be a lucrative business earning up to $1 million annually, though excess rarely happens overnight
How can you make a contractor business more profitable?
The best way to make a business more profitable is to specialize in your work due to lower overhead projects. You can also choose to lend the contractor license to other businesses.
Is the contractor business right for you?
As a contractor, you are responsible for your crew and the construction and completion of your customer's project. You should be able to manage finances, organize workers, and effectively communicate with customers.
What skills do you need to build a successful contractor business?
You must be familiar with reading blueprints, following work plans, understanding construction fundamentals, and communicating successfully with clients and your crew.
ABOUT THE AUTHOR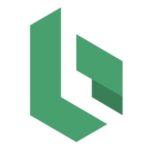 ABOUT THE REVIEWER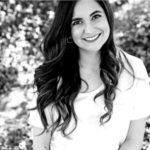 Jazmin Castello holds a Master's degree in Business Management, owns two companies, and has also published a self-help book. When she is not working or writing, she likes to spend time with her family and to travel.
+ 4 sources
Bizreport Advisor adheres to strict editorial integrity standards avoids using tertiary references. We have strict sourcing guidelines and rely on peer-reviewed studies, academic research. To ensure the accuracy of articles in Bizreport, you can read more about the editorial process here.
https://www.facebook.com/thebalancecom. Do You Need a Certificate of Occupancy for Your Property? The Balance Small Business. Published 2013. Accessed June 25, 2022. https://www.thebalancesmb.com/what-is-a-certificate-of-occupancy-2125096#:~:text=A%20certificate%20of%20occupancy%20serves,retail%20store%20and%20its%20customers
How Net 30 Accounts Help Conserve Business Cash Flow. How Net 30 Accounts Help Conserve Business Cash Flow. Published 2022. Accessed June 25, 2022. https://www.sba.gov/blog/how-net-30-accounts-help-conserve-business-cash-flow
Young Entrepreneur Council. Council Post: Why Every Business Needs A Website. Forbes. https://www.forbes.com/sites/theyec/2020/02/03/why-every-business-needs-a-website/?sh=2c55f3d86e75. Published April 14, 2022. Accessed June 25, 2022.
How a Limited Liability Company (LLC) Works. Investopedia. Published 2022. Accessed June 25, 2022. https://www.investopedia.com/terms/l/llc.asp