How To Start A Business In Louisiana 2022 – Free Guide
Site Selection magazine has been ranking Louisiana among the 10 best states to start a business for ten years in a row following their November 2019 latest ranking [1]. Louisiana also boasts a potential supply of employees to hire for your new business, not to forget the low labor cost in the state. With all these advantages, Louisiana has been a great choice for business startups.
However, starting a business in the state can be overwhelming, considering there are so many steps to take and so much information to equip yourself with. We are going to break down the steps and tell you everything you need to know about how to start a business in Louisiana.
11 Basic Steps To Start A Business In Louisiana 2022
Here is the breakdown of the key steps you need to take in order to start your business in Louisiana.
Pick A Business Idea
Take your time to think of research ideas for your business. You should take into consideration your skill, availability, resources, your interest, and the reason why you want to start a business. Also, aim at providing products and services that don't already exist in the market or aim at refining existing products and services.
Plan Your Business
After you have settled on a good business idea, consider drafting a business plan. A business plan helps you organize and develop your ideas and goals. A good business plan will offer you an idea of the start-up cost, your competitors, and other strategies for making money.
Writing business plans can be very easy if you make use of the online business plan generators. There are a number of business plans, so you have to research and settle on the best.
Get Funding
After creating a good business plan, you can now look for funding. A business plan is what most investors and lenders review before providing business assistance.
There are several funding options in Louisiana that you can choose from in case you can't find the business by yourself [2].
Here is a screenshot of funding opportunities published in the state.
Choose a Business Structure
A business structure is also known as a legal structure is literally how a business is organized. Deciding on a business structure that you will use as a key step in starting Louisiana is equally an important step [3]. The most common business structure to consider in Louisiana include:
Sole Proprietorship
A sole proprietorship is simply an individual that decides to go into business. It is the easiest to start and you don't have to file any organizational documents with the Louisiana state.
On the negative side, you are personally liable for all debts and actions of your company in case of a lawsuit.
LLCs
An LLC combines the benefits of liability protection with the flexibility of sole proprietorship or partnership.
To form a limited liability company in Louisiana, you will have to file the Articles of Organization with the Louisiana secretary of state. The state also requires that you appoint a registered agent and obtain an EIN.
Though not a mandatory requirement in Louisiana, creating an operating agreement is also a key step in your LLC formation. It outlines how your LLC will be managed and the responsibilities of each member.
That said, forming an LLC may be mind-blowing. If you want to undertake the whole process with peace of mind, you can make use of these top two LLC formation companies in Louisiana.
The Top 2 LLC Services
Corporations
A corporation also offers liability protection just like an LLC but with more formal regulations than LLC. This makes it the best option for most large companies' investors.
However, the formation process requires more paperwork than LLCs. In addition to filing a certificate of the corporation, appointing a registered agent, and obtaining EIN, you will have to hold meetings and draft bylaws. "
Nonprofits
If you have an idea to serve your community, starting a nonprofit is a great way to go. Non-profit is formed to facilitate social causes and for that reason, are exempt from paying tax. It is funded by a donation rather than an investor.
Forming a nonprofit is a process, so you must thoroughly read Louisiana non-profit filing instructions.
Partnership
A partnership is just like a sole proprietorship but with multiple members. That said, you don't have to file any organizational documents to start a partnership.
On the downside, a partnership does not offer liability protection. That is, your personal asset can be used as collateral to pay for debt or business actions in case of lawsuits.
Related: How to Form an LLC Louisiana
Register Your Louisiana Business
Registering your business name is the first step toward making your business entity legal in Louisiana. You register your LLCs, corporations, and nonprofit names with the Louisiana secretary of state. Registering your business in Louisiana comes with liability protection but doesn't prevent someone from using that particular name.
You don't have to register sole proprietorship and partnership unless you want to operate your business with a different name from your official name. In such a case, you will file a DBA with the county clerk within the county where your business operates.
Set up Banking, Credit Cards, & Accounting
You need to have separate business and personal accounts. By dedicating business banking and credit card accounts, you further prove that your business is a separate entity and this is an added liability protection.
When you use the same account as your personal and business account, your assets may be at risk in case of business lawsuits.
Get Insured
Business insurance helps you manage risks and allows you to focus on growing your Louisiana business. Whether your new business has one or several employees, operates from a business location or a residence, sells products, or offers services, there are many types of insurance to choose from [4].
Obtain Permits & Licenses
Depending on the nature of your business and location, you may be required to obtain one or more business licenses or local permits. Each municipality in Louisiana may have its own regulations [5].
Just contact the Louisiana secretary of state to inquire about the type of business license or permit required for your specific business.
Hire Employees
Hiring employees is a very key step in your new business. However, hiring employees is not a one-step process. You will need to create a plan for paying your employees, registered with some agencies such as the IRS to stay compliant with the requirements, plan to offer employee benefits such as healthcare, and adhere to federal and state labor laws [6].
Build a Business Website
An online presence is very important for your business growth. The good news, creating a business website is now a simple process thanks to online website builder tools. Some of the easiest to use online building tools include GoDaddy.com, Wix, Squarespace, and Zyro among others.
Promo Your Business
There are several ways you can promote your new Louisiana business. The most effective ones include:
Write and distribute a press release
Customer reward programs
Open a Youtube channel for your business
Use google my business
Important Steps After Forming A Business In Louisiana
The steps to take after forming your business may slightly differ depending on the business structure that you form. However, most of the steps are common, some of which have been discussed above.
Some of the key steps to take after forming your business in Louisiana include:
Getting Employer Identification Number fro (EIN) from IRS
Applying for a business license
Opening a business bank account
You can meet with a tax advisor
File a DBA if necessary
Protect your name with a trademark
Research whatever you need to stay compliant
Type Of Business Start In Louisiana
A lot of factors need to be put into consideration when choosing a business to start in Louisiana. But with all factors put into consideration, here are the top ten business ideas in Louisiana:
Daycare
Advertising agency
Dog training business
Data entry business
Pest control
Home health care
Catering
Photo editing
Construction
DJ
How Much Does It Cost To Start A Business In Louisiana?
The cost of starting a business in Louisiana depends on the business structure you settle on. For instance, a sole proprietorship is simply an individual deciding to go into business and doesn't have registration costs.
That said, the cost of starting most businesses in Louisiana ranges from $0-to $100 depending on the entity. However, some businesses such as home service contract providers can cost up to $600 [7].
Final Thoughts
Louisiana has an average business start-up cost and a constant supply of employees which makes it attractive to many entrepreneurs. The good news, starting a business in Louisiana can be very simple if you follow our step-by-step guides. If you are planning to start a business in Louisiana or you are already operating one, feel free to share with us your experience.
Frequently Asked Questions (FAQs)
How much does it cost to start an LLC in Louisiana?
The main cost to form an LLC in Louisiana is filing the articles of the organization which is charged at $100.
Do I need a registered agent for my LLC in Louisiana?
Louisiana requires every LLC to point to a registered agent. You or a member of your company can serve as a registered agent. But if you are looking for a professional registered, Louisiana offers this service at $49.
Does Louisiana require a business license?
Louisiana requires certain businesses to obtain one or two licenses. However, this will depend on the county or municipality where you conduct your business – the requirements widely vary.
How do I get an EIN number in Louisiana?
You can get a Louisiana EIN from the IRS website and it is free. You can do the application online, via mail, fax, or even by phone for an international applicant.
How long does it take to register a business in Louisiana?
The Louisiana secretary of state takes 7-20 business days to process your articles of organization filing. However, the state offers expedited filing and can reduce the processing to two to three business days.
ABOUT THE AUTHOR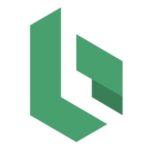 ABOUT THE REVIEWER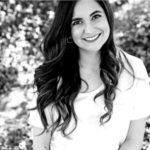 Jazmin Castello holds a Master's degree in Business Management, owns two companies, and has also published a self-help book. When she is not working or writing, she likes to spend time with her family and to travel.
+ 7 sources
Bizreport Advisor adheres to strict editorial integrity standards avoids using tertiary references. We have strict sourcing guidelines and rely on peer-reviewed studies, academic research. To ensure the accuracy of articles in Bizreport, you can read more about the editorial process here.
Louisiana.gov. (2019). Louisiana Earns Top 10 Spot Among Nation's Best Business Climates | Office of Governor John Bel Edwards. [online] Available at: https://gov.louisiana.gov/index.cfm/newsroom/detail/2248?fbclid=IwAR3lnIM7wiicYs2z5oJwrQE8r2inywHD-VqxWuM0jnMnu9ZbXhtvanvGn3g [Accessed 5 Apr. 2022].
USGrants.org (2022). Louisiana Small Business Grants. [online] Usgrants.org. Available at: https://www.usgrants.org/louisiana/small-business-grants [Accessed 5 Apr. 2022].
La.gov. (2019). Start a Business. [online] Available at: https://www.sos.la.gov/BusinessServices/StartABusiness/Pages/default.aspx [Accessed 5 Apr. 2022].
La.gov. (2015). Small Business. [online] Available at: https://www.ldi.la.gov/small-business [Accessed 5 Apr. 2022].
Sba.com. (2022). Louisiana Business License, Permit and Registration Resource. [online] Available at: https://www.sba.com/louisiana/ [Accessed 5 Apr. 2022].
Hire and manage employees. (2022). Hire and manage employees. [online] Available at: https://www.sba.gov/business-guide/manage-your-business/hire-manage-employees [Accessed 5 Apr. 2022].
La.gov. (2019). Get Forms & Fee Schedule. [online] Available at: https://www.sos.la.gov/BusinessServices/FileBusinessDocuments/GetFormsAndFeeSchedule/Pages/default.aspx [Accessed 5 Apr. 2022].‌