How To Start An LLC In North Dakota 2023: Free Guide
Starting a North Dakota LLC can be a smart move if you're looking to benefit from personal asset protection laws and enjoy a more favorable taxation status for your company. But many people are unfamiliar with the process of turning a sole proprietorship into an LLC.
If that's where you're at, don't worry. We've got you covered. This guide covers everything that you need to know about starting a new North Dakota LLC – from step-by-step instructions to information about pricing and frequently asked questions, we cover it all.
So, without further delay, let's get into it.
What is an LLC?
An LLC is a type of business structure. Basically, it's a way that you can legally run a business and sell goods or services for money. Each business structure has different pros and cons to it. But for many small businesses and sole proprietors, an LLC is the best way to go.
If you want to start an LLC, then you need to submit official paperwork to the state. There's a filing fee of $135 for this in North Dakota, as well as some annual report fees that you have to pay every year.
What is an LLC in North Dakota?
If you decide that starting an LLC is the right move for your company, then the next step is choosing a state to file the paperwork with. It typically makes sense to file the paperwork in the state where you do most of your transactions, which may be North Dakota.
If you file your LLC paperwork here, then that means you have to comply with the Secretary of State's requirements. We detail these in later sections, so don't worry if you're not familiar with them yet.
Read More: Best LLC Formation Services in North Dakota 2023
Requirements to Start an LLC in North Dakota
Before we get too much further, there are a few basic requirements about starting an LLC in North Dakota that you should be familiar with. Here are two that are important to clarify upfront.
Appoint a Registered Agent
First; you're going to need a registered agent attached to your business. This is a person who is responsible for accepting important business and legal documents on behalf of the state and other parties.
You can either fulfill this role yourself or hire a service to do the job for you. Hiring a service will take all of the responsibilities of a registered agent off of your plate. But it typically costs about $100 to $300 per year to hire someone to do this for you.
The LLC's Name Must Be Different From an Existing Business
Also, it's important to know that your LLC's name can already be in use. If it is, then you will have to choose a new name before the state will recognize your new LLC as an officially valid company.
Benefits of Starting an LLC in North Dakota
Starting an LLC may not be the right decision for every business owner. But it's definitely a good idea for some.
With an LLC, you'll have more protection for your personal assets. If the company you run ends up going bankrupt, your personal assets should be unaffected.
Also, LLCs tend to offer more favorable situations related to taxation, profit-sharing, and managerial flexibility. These may help you save some money throughout the year and give you greater freedom in running your company how you want.
How Much Does an LLC Cost in North Dakota?
The standard filing fee for an LLC in North Dakota is $135. You'll pay this while submitting your operating agreement and articles of organization. There is also an annual report fee. This costs $50 if you submit it before November 15th or $85 if you wait until after that deadline.
There are other fees that you may or may not encounter throughout the LLC formation process as well. For example, there's a $10 fee to reserve an LLC name before submitting official paperwork.
6 Basic Steps To Start an LLC in North Dakota 2023
If you think that starting a North Dakota LLC could be right for you, here are some more detailed instructions to get you started. These are six steps you'll need to complete before filing your first annual report as an LLC.
Choose a Name for Your LLC in North Dakota
First; you'll need an LLC name. There are a few things to keep in mind while choosing one, which we've covered below.
Naming Rules in North Dakota
Your LLC name must comply with all naming requirements in the state of North Dakota. You can review the requirements for a business name here.
Searching Available Name in North Dakota
You also need to make sure no one else has taken the business name you want for your North Dakota LLC already. You can verify that here. If you skip this step, your operating agreement and business bank account could be rejected, so make sure you choose a valid name.
Choose a Registered Agent in North Dakota
The next thing you need is a registered agent. You can either fulfill this role yourself by becoming your own registered agent, or you can hire a registered agent service.
Both options are totally valid. The right fit for your company will just depend on whether you prefer saving money or freeing up your time to earn more business income.
Read More: Best North Dakota Registered Agent 2023
File Organizational Paperwork With the State
Next, you can file your first piece of organizational paperwork with the state – the articles of organization. These provide some basic information about your North Dakota LLC and how you plan on running it.
Prepare an LLC Operating Agreement
Your operating agreement provides more detailed information about your new business. You can fill out and submit the operating agreement on your own or hire a company to help you out with the process so that you can make sure you get the personal asset protection you want as quickly as possible.
Obtain an EIN for Your LLC in North Dakota
Now; you're ready to set up your federal employer identification number. Your employer identification number is needed for things like a business credit card, general liability insurance, and other official forms.
The good news is that you can create a federal tax identification number online for free in as little as 10 minutes.
Annual Tax
Finally, just make sure that you keep up with your annual taxation requirements outside of your personal tax returns. For example, your company may have to pay an annual filing fee or special taxes based on the kind of work that you do. You need to pay these to remain in good standing.
The Top 2 LLC Services in North Dakota
North Dakota LLCs can be time-consuming and challenging to form correctly. You can hire a professional service to do the job for you. Just tell them your LLC name, and they'll guide you through the process of filling out and submitting your operating agreement and articles of organization with the state and internal revenue service.
Here are two of the best providers of these services in the state.
Zenbusiness
ZenBusiness also offers professional services related to LLC formation. They'll work with you on everything from filling out your paperwork to paying income tax, handling business debts, and getting a mailing address on file for compliance.
Whether you need to purchase insurance, choose a business name, or want to open a new business bank account for collecting sales tax, there's a good chance ZenBusiness will be able to help.
The company also offers after-hours customer support for all problems, which helps it stand out from other registered agent service providers.
Northwest Registered Agent
Northwest can help with the entire LLC formation process – from filling out your articles of organization and paying your filing fee to make sure you have an IRS employer identification number (EIN) set up.
The company may also provide ongoing support for up to a year for free if you pay them for help with the formation process, business licenses, or registered agent services. This ongoing support can be really valuable – especially during the first year, as you figure out things like your North Dakota annual report, how to open business bank accounts, and making sure your business office complies with the regular business hours requirement.
Final Thoughts
Starting a North Dakota LLC can be a smart way to run a business in this state. It'll make it easier for you, as a business owner, to comply with every government agency, conduct business safely, and collect sales tax for the IRS website, among other benefits. You can access these benefits if you choose to turn your North Dakota business or foreign LLC from an individual or business entity into a North Dakota LLC.
There are LLC services out there that can help you fill out your paperwork and submit it to the North Dakota Secretary of State. But you can also turn your sole proprietorship into an LLC tax structure on your own if you want personal liability protection but don't want to pay someone else when getting your business in North Dakota starting.
Whether your LLC members decide a North Dakota LLC is right for your business entity or not, we wish you all of the best with your company moving forward. Hopefully, this guide has provided you with some help.
Frequently Asked Questions (FAQs)
Do LLCs in North Dakota need to obtain business licenses?
There are no general business license requirements in North Dakota, but there are North Dakota laws and licensing requirements for certain types of single-member LLCs that are worth looking into with the North Dakota Secretary of State.
How much does it cost to start an LLC in North Dakota?
If you want to transact business as a registered LLC, North Dakota requires a payment of $135. The North Dakota Secretary of State may also charge additional fees for things like name reservation and foreign LLC owners during the LLC formation process.
What benefits do North Dakota LLCs get?
When you choose this business structure by filing North Dakota articles of organization, your North Dakota business will be able to conduct business with an improved taxation situation from the internal revenue service. Your personal assets will also be protected from seizure in the event of future financial struggles.
Can I file North Dakota LLC articles on my own?
Yes, your LLC members can fill out an LLC operating agreement online and comply with North Dakota law. Your operating agreements just must include the correct filing fee and meet all North Dakota naming requirements for a new business.
ABOUT THE AUTHOR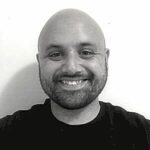 Kellan works with businesses of all sizes to help them achieve their growth goals and has won several awards for his work in the space. He is especially focused on the fields of business finance and the developing cryptocurrency industry, regularly writing about both for audiences across the globe.
ABOUT THE REVIEWER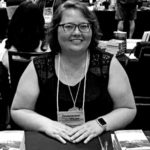 Kristina Knight is a freelance writer with more than 15 years of experience writing on varied topics. Kristina's focus for the past 10 years has been the small business, online marketing, and banking sectors, however, she keeps things interesting by writing about her experiences as an adoptive mom, parenting, and education issues. Kristina's work has appeared with BizReport.com, NBC News, Soaps.com, DisasterNewsNetwork, and many more publications.
+ 7 sources
Bizreport Advisor adheres to strict editorial integrity standards avoids using tertiary references. We have strict sourcing guidelines and rely on peer-reviewed studies, academic research. To ensure the accuracy of articles in Bizreport, you can read more about the editorial process here.
LLC Fees | Secretary of State. sos.nd.gov. Accessed February 7, 2023. https://sos.nd.gov/business/business-services/business-structures/limited-liability-companies/limited-liability-company-llc/llc-fees.html

LLC Annual Report | Secretary of State. sos.nd.gov. Accessed February 7, 2023. https://sos.nd.gov/business/business-services/business-structures/limited-liability-companies/limited-liability-company-llc/llc-annual-report.html

Secretary of State |. sos.nd.gov. Accessed February 7, 2023. https://sos.nd.gov/

Limited Liability Company (LLC) | Secretary of State. sos.nd.gov. Accessed February 7, 2023. https://sos.nd.gov/business/business-services/business-structures/limited-liability-companies/limited-liability-company-llc.html

CHAPTER 10-19.1 NORTH DAKOTA BUSINESS CORPORATION ACT. ndlegis.gov. Accessed February 7, 2023. https://www.ndlegis.gov/cencode/t10c19-1.pdf

Business Search. firststop.sos.nd.gov. Accessed February 7, 2023. https://firststop.sos.nd.gov/search/business

IRS. Apply for an Employer Identification Number (EIN) Online | Internal Revenue Service. Irs.gov. Published 2014. Accessed February 7, 2023. https://www.irs.gov/businesses/small-businesses-self-employed/apply-for-an-employer-identification-number-ein-online