How To Start A Bank In 2022 – Free Guide & Tips
Banking can be a lucrative and safe investment. It's one of the most profitable businesses around and a highly regulated industry, meaning your investment is safe and secure. Less than 1% of banks started in the US since the Second World War have failed because regulators do a good job monitoring the system. However, there's more to starting a bank than registering it with the state. You must prepare to jump the hurdles of regulation and capital. Here are the steps that will ensure your business is well planned out, registered properly, and legally compliant. We show how you can build a financial institution from scratch and the steps to starting your own bank.
What You Should Prepare Before Starting A Bank?
Starting a new bank is a long organizational process that can take up to a year or more. You need a strong business and strategic plan supported by detailed financial projections and the right policies. The strategic plan should consider the proposed business of the new bank, its financial and managerial resources, and prospects for success. Prepare your business plan and financial forecast describing to the regulator how you will mitigate the various risks facing it.
Make sure you have the starting capital from $12 to $20 million. Big banks demand most of the capital. This money can come from several places, such as private equity funds. You can raise the capital and support for a business by starting a small community bank first. It will help gain local support and funds from your community while showing regulators you are a valuable community member.
Analyze your community to understand market needs before starting. The services you choose to offer will vary according to the needs of the local community and the habits of your target market. It's important to familiarize yourself with all potential clients and competitors. You can also learn from other entrepreneurs to gain insight into starting a new financial institution. Many independently owned community banks are some of the most successful small businesses in their areas.
10 Basic Steps To Start A Bank 2022
Starting a bank is a multiplex process controlled almost entirely by state and federal regulations. You will have to navigate the complex maze of regulatory rules and paperwork. Also, the risks of running a bank are high because regulators may deny applications. You will need a strong business and strategic plan that underpins the expressed intentions of the bank. Here are important steps to follow:
A Business Plan to Plan your Bank
Name Generator
Put words on the search field 
we will get you to your dream business name
A clear plan is crucial if you want to succeed as an entrepreneur. Planning out your business will help you map out the specifics and discover some unknowns. Consider your startup and ongoing cost, target market, and business name when planning. Choose the right name for your bank as part of the planning process. If you don't already have a name in mind, you can get help brainstorming a name with a bank name generator. You should draft a comprehensive plan with detailed financial projections for up to 5 years. This is the only way to attract starting capital and apply for legal practice. The business summary should describe the type of bank you wish to open and the services you expect to provide. You will also need to prepare your financial forecast to tell the regulators and investors what you plan to do. It's not possible to drive enough capital without a comprehensive business plan.
Form Your Bank Into A Legal Entity
Most banks are charter institutions regulated and governed by central bank regulation. However, form a legal entity when you start your own bank through a finance company. Establishing a legal business entity can protect you from being held personally liable if your bank is in a financial crisis. Choose a business entity and register your business. The most common business structures are corporation, sole proprietorship, partnership, and limited liability company (LLC). Either form an LLC yourself or hire LLC services for a small fee. You will need to hire a registered agent for your LLC. Government regulators and investors expect you to have a board of directors and a management team with banking experience and a track record of success. The board of directors is one of the important factors in starting a bank and effectively providing for its future success.
Register Your Own Bank For Taxes With Risk Management Infrastructure
Another step in organizing a new bank is to register for taxes. You must get federal and state tax ID numbers that facilitate tax payment. There are specific state taxes that might apply to your banking business. Register for federal and state taxes by opening a banking business. Next, apply for an EIN to enable you to register for taxes. You can get your EIN for free through the IRS website via mail or fax. You can also choose how your banking business will be taxed depending on the business structure. In most cases, you will need a legal team comprising banking attorneys and securities lawyers to assist in the documents required. Newly established banks are generally subject to additional criteria to remain in place until the bank operations become profitable.
Open A Business Bank Account & Credit Card
Community local banks are principal lenders to small businesses nationwide. However, you must raise your capital from investors before lending them out. You can only raise the capital after opening a bank account and credit card when starting a new bank. You can open an account online by providing your details and any other information. Use a dedicated business banking and credit account to protect your assets. The business bank account and credit card allow you to separate your personal and business accounts. Mixing your personal and business accounts will put your assets like a car at risk if the business is bankrupt. You should also learn how to build business credit. You can start your own bank if you have enough money, a good plan, and the patience to make it through the regulatory process.
Set Up Accounting For Your Bank
You will need to keep accurate and detailed accounts of your financial institution for annual tax filing. Recording the various sources of income and expenses is crucial to understanding your bank's financial performance. Regulators and investors will also look to the investment of the directors and senior officers as an important sign of their commitment to it. Hire a board of directors who will help strategize the bank's long-term plan and ensure the bank complies with federal and state regulations. The board will also regulate employee behavior and follow company policies.
Get The Necessary Permits & Licenses For Your Bank
You need to get the permits and licenses before starting any financial institution. As an owner, ensure a financial institution complies with federal and state regulations to avoid hefty fines. Get federal business licensing requirements as the first step to establishing a state-chartered bank. It must receive approval from a federal reserve or FDIC. The office of the comptroller of the currency grants federal charters, while state legal charters are obtained from the state government. The office of the comptroller of the currency has exclusive authority to issue a federal or National Bank charter.
Applying for a state charter involves a long organizational process and permission from several regulatory authorities. You need to provide a business plan and information about the organizers, senior management team, finances, capital adequacy, and risk management infrastructure to the relevant authorities. When applying for a new charter, the charting regulator determines the applicant bank has a reasonable chance for success and will operate in a safe and sound manner. Banking regulators will take an application and issue the charter. The proposed bank must receive approval from a federal or state banking charter to operate. You can obtain a bank license from a Federal Reserve, FDIC, or state agencies.
Get Bank Insurance From Federal Deposit Insurance Corporation
Once the bank is chartered, it has to obtain insurance. Apart from the banking license and permit, you need business insurance to operate safely and lawfully. The proposed bank must obtain approval for deposit insurance from the Federal Reserve. All insured banks need to comply with the capital adequacy guidelines of the primary federal regulator. These guidelines require a financial institution to show that it has enough capital to support its risk profile, operations, and future growth in the event of unexpected losses.
You must pay insurance from the federal deposit insurance corporation (FDIC). However, this can be a problem because US regulators are not interested in issuing new licenses, especially in the past few years. You will need to explain in great detail your new business to get the regulators before getting the banking license. Several types of insurance policies are created for different businesses with different risks. If you're unsure of the risks for your business, start with general liability insurance. It's the most common coverage for a small business and a great place for your business. You can also take deposit insurance that protects customers' deposits even during a financial crisis.
Define Your Bank Brand
One of the best ways to attract new bank customers is by creating a memorable brand image. You need a strong brand to help your business stand out from your competitors. For example, you can serve farmers in a rural area currently underserved by other banks or start a business bank that serves only small and medium-sized businesses. You can also decide to run an investment bank that only serves high-net-worth people in the community. Another option is to start an online bank that appeals to millennials who wish to refinance their student loans. Part of branding is getting a good logo that effectively, simply, and memorably represents the bank.
Create Your Bank Website
Once you've defined your brand, you need to advertise it. For many banks starting, reputation and word-of-mouth are crucial to their survival. Another way of defining your brand is to create a website for your bank. All legitimate businesses have websites regardless of the size or industry. Make sure you include detailed contact information on the site because social media accounts often use your website as a landing page.
You can also create an online banking option. Since most people do their banking online, online banking services are necessary for running a successful bank. Register a domain name for a company website or hire a web designer to develop the website for you. You can use popular website builder tools to create a basic website. It's a simple process that can take less than three hours to complete.
Also, consider gaining a social media presence. Open social media accounts such as Instagram, LinkedIn, or Facebook and add pictures of your business. Social media allows you to respond to positive customer reviews and address customer concerns. You can also increase your bank's visibility by buying ads in local newspapers and on highway billboards.
Set Up Your Business Phone System
You also need to separate your business life and your private life. Setting up your business phone system is one way to separate your finances from business needs. It can also give your business legitimacy, make it more automated, and make it easier for potential customers to contact you. Many top companies can help you set up a business phone system. A business phone system makes it easy for customers to find and contact you.
How Much Does It Cost To Start A Bank?
The cost of starting a bank is high because it's the most regulated industry. Starting a bank involves a lot of work and money in a process that takes about a year. You should factor in the costs of hiring experienced bankers with strong financial and banking backgrounds. Plan for at least 10 employees for a small bank. Most banks have over 20 employees working for them.
In most cases, the bank requires between $10 and $30 million in startup costs. The capital requirements vary with the type of bank and the country. is in most countries. Bank founders should expect to incur up to 1 million more expenses before opening the business. You can raise that money locally if you start a local community bank. Community banks offer savings accounts, checking accounts, small business loans, mortgage loans, credit cards, and debit cards. If you don't have a background in finance, partner with someone else who has a degree in finance.
Final Thoughts
Starting a banking business is a demanding endeavor that requires appropriate planning and intimate knowledge of the banking industry, the regulatory structure, and financial services. You must provide extensive information about your business plan, finances, capital adequacy, risk management infrastructure, and other relevant factors to the appropriate authorities. The risk management structure identifies, monitors, and controls several risks in a bank's products and services. These risks involved include reputational risk, liquidity, operational, credit, and legal risks. This article explored the legal aspects of operating and banking organizations through your company. You will need to choose a business entity, register your business, and obtain federal and state tax ID numbers.
Frequently Asked Questions (FAQs)
Is the banking business right for you?
This is a demanding industry that requires a high level of knowledge and a good amount of industry experience.
How do banks make money?
Banks make money by taking in deposits and lending them to other people and businesses.
What are some tips for jump-starting a bank?
Hire someone familiar with running financial institutions because it is a complicated process controlled by state and federal regulations.
What's the growth potential of a bank?
There is a huge growth potential because banks can stay small or operate as large commercial and investment banks.
What skills and experiences do you need to build a successful bank?
You will need a good business sense and be good with numbers. Bankers are responsible for overseeing a bank's profitability and thus need a degree in finance, business administration, or accounting.
What happens during a typical day at a bank?
The day-to-day activities of a banker include making loans, taking in deposits, and servicing customers. You also have to make sure the institution complies with all regulatory requirements.
How long does it take to start your own bank?
The legal organization of document preparation, recording, and filing can take 3 to 6 months to start your own bank.
How does a digital bank make money?
The banks provide free services to attract customers, with their primary source of money being the merchants who pay a percentage on every transaction.
ABOUT THE AUTHOR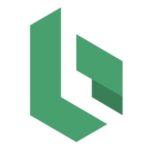 ABOUT THE REVIEWER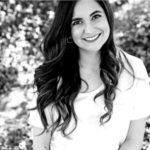 Jazmin Castello holds a Master's degree in Business Management, owns two companies, and has also published a self-help book. When she is not working or writing, she likes to spend time with her family and to travel.
+ 5 sources
Bizreport Advisor adheres to strict editorial integrity standards avoids using tertiary references. We have strict sourcing guidelines and rely on peer-reviewed studies, academic research. To ensure the accuracy of articles in Bizreport, you can read more about the editorial process here.
The Fed – How can I start a bank? Board of Governors of the Federal Reserve System. Published 2013. Accessed May 23, 2022. https://www.federalreserve.gov/faqs/banking_12779.htm

Francisco. Are all commercial banks regulated and supervised by the Federal Reserve System, or just major commercial banks? Federal Reserve Bank of San Francisco. Published November 2006. Accessed May 23, 2022. https://www.frbsf.org/education/publications/doctor-econ/2006/november/commercial-banks-regulation/

 FDIC: Understanding Deposit Insurance. Fdic.gov. Published 2022. Accessed May 23, 2022. https://www.fdic.gov/resources/deposit-insurance/understanding-deposit-insurance/

 OpenStax. 17.1 How Businesses Raise Financial Capital. Opentextbc.ca. Published 2022. Accessed May 23, 2022. https://opentextbc.ca/principlesofeconomics/chapter/17-1-how-businesses-raise-financial-capital/

 Francisco. Are all commercial banks regulated and supervised by the Federal Reserve System, or just major commercial banks? Federal Reserve Bank of San Francisco. Published November 2006. Accessed May 23, 2022. https://www.frbsf.org/education/publications/doctor-econ/2006/november/commercial-banks-regulation/

‌

‌

‌

‌

‌