How To Login To GoDaddy: A Step-By-Step Guide
Are you interested in building personal or business websites with GoDaddy? This is one of the powerful website builders that suits blogging and small businesses. It provides various services such as online marketing tools, a digital store, fast web hosting, and finding domain names.
After you create an account, the next step is to log in and manage it or access your service. The login is a little easy and standard. It is the main entry point to getting your site, If you've recently registered on the GoDaddy platform and need help logging into your account, this guide is what you need. You'll find this article helpful in understanding the GoDaddy user interface and suggestions on how to log in to GoDaddy.
What is GoDaddy Website Builder?
GoDaddy is a platform providing several products such as domain registration, domain hosting, and servers. With numerous companies using GoDaddy services, it is one of the largest platforms for entrepreneurs all over the world. Since its inception, GoDaddy has provided a platform for customers to browse and choose the most suitable GoDaddy domain names. It also provides web host facilities for a business.
The sites allow registered users to set up a professional email address from the registrar based on the domain name. It uses a virtual intelligence design interface to improve your experience and ensure your team gets the site online in the shortest time possible.
The company provides smart technology tools to help you with an idea on creating a brand, including a website builder, templates, domains, and an online store suited for small businesses and blogging. It requires a team to select the type of site and other details such as the theme to generate a website, which you can customize using your records.
Understanding GoDaddy User Interface
GoDaddy advertises over 90% discount on domain names. After you log in to GoDaddy, you'll see the user interface or dashboard. Through this dashboard, you can manage your website and other settings. Connect to your custom domain, find the DNS settings, and add or delete a Cname record. After editing a record, wait for them to take effect before proceeding.
My Products
This section allows you to view any domain name or website hosting products you have purchased. You can also use the section to search for a new domain name for your company. Sign in and go to the GoDaddy "my products" page. You can then scroll down to our products to locate the type of product you want.
GoDaddy Account Settings
If you click on the "account settings" drop-down menu, you get access to links to manage your profile. The section allows you to manage your payment methods, GoDaddy billing, order history, and contact preferences. You might be prompted to log in when visiting the GoDaddy "my profile" page.
Web Hosting Help Center
Click on the "help center" link if you need help and advice managing your accounts. You will get feedback and assistance on the website builder and GoDaddy features after submitting the request. Contact the help center and they will answer all your GoDaddy products and any other questions. You can connect a new domain to an existing website.
Cart
This section allows you to view the new products you want to purchase on the GoDaddy store. When you are ready to purchase new items, you click on the shopping cart icon to view your cart. The store is a fully hosted shopping cart that's easy to get started with. It's a user-friendly solution that provides basic e-commerce and web host features.
Notifications
You can access any notification regarding your accounts, purchase, or settings by clicking the bell icon. The message is displayed in the top right corner next to the person icon. Click on the icon to see the notifications.
Right Drop-Down Menu
Click on your username in the top-right corner to access a drop-down menu that contains links to managing your accounts, accessing the shopping portal, and logging out. This drop-down menu is positioned 100% from the top and along the right side. It appears within the main navigation menu.
5 Basic Steps to Start GoDaddy Login
After creating your account, it will prompt you to log in every time you want to manage it. Signing in is a security measure before accessing your site's control panel software (cPanel) or checking the webmail address. Here are the steps to log in to GoDaddy.
Go To The Official GoDaddy Site
You set up the account from your registrar. Visit the GoDaddy.com link on your web browser since the site is a web interface accessible through a web browser. Type in your browser https.godaddy.com
Hit On The Connection Sign In That You See On The Landing Page
If you hit the connection sign, it will direct you to the email account login page. The display may change, or the items disappear depending on the device's size. For example, you will see the user icon when using small-size devices and more columns on the desktop.
You Will See A Drop-down Menu With Fast Connections And Online Marketing Tools
Visit the website and click the sign-in tab at the top right. It will open a drop-down layout containing several options. This button on the second column is the main entry into the GoDaddy login page. Click on this button to log in.
Hit On The Connection Named GoDaddy Email Login
Once you enter the GoDaddy email account login page, hit the login button. If you're new to the platform, click on the register for a new account option and follow the steps. You can set up an email address using the GoDaddy service, and it redirects you to the login page.
The Subsequent Stage Is To Fill In Your Email And Secret Key
On the sign-in page, type your username or customer ID and the password. You created this information when we signed up on the GoDaddy platform for domain registration. When you forget your secret key data, you can use your username record.
If you are logging in from a public framework, remember to deactivate the "Keep me sign-in" highlight
If you are using a remote device, you can use the option of tick-marking the "keep me signed in on this device." It allows you to use the login records of your account to log in to the same device. However, make sure you delete the login details and records for an existing account when using public devices.
Hit On The Sign In Tab To Get To Your Record
In the end, click on the "sign-in" button, which allows you to access your account. There are different means to create an account with GoDaddy. The first approach is to enter your records into the web form manually. You can also log in through third parties like Facebook and Google. After successful authentication, the site will redirect you to the homepage, allowing you to access the store from the top left tab.
Final Thoughts
Entrepreneurs will be happy with the services of GoDaddy as it allows them to turn ideas into reality. It provides an amazing opportunity for millions of entrepreneurs to grow their brands with several tools. Folks can get domain names easily with free and packaged plans. Once you've created an account with GoDaddy, the first step involves understanding how to log in. However, you don't want to ramble performing the "try and error" method to access the Go-Daddy login. The GoDaddy guides provide the essential steps to log in to the GoDaddy domain and easily complete the login process.
Frequently Asked Questions (FAQs)
How do I log in to my GoDaddy email?
Visit the godaddy.com/login link to log into your GoDaddy email. It has records and data about using the GoDaddy email address.
Why can't I log in to my GoDaddy account?
If you've forgotten the new password, you may not log in. Don't worry, as you can easily reset your password by visiting the GoDaddy password reset page and following prompts.
How do I build a website with the GoDaddy website builder?
There are step-by-step GoDaddy guides with instructions on building a site with GoDaddy. 
How do I use the GoDaddy website builder?
After building your GoDaddy site, you can perform additional modifications like changing your theme or updating your website accent colors and address.
How do you bookmark GoDaddy in your browser?
You can save the GoDaddy login page records to your internet web browser by visiting the godaddy.com link and clicking the star icon in the address bar or value field. Select a name for the bookmark and the location to save it. You then click the "Add" button.
ABOUT THE AUTHOR
Chinonso Dioha is a highly-skilled professional SEO article writer, data analyst, and web content specialist with over 3+ years of experience writing viral articles, SEO articles, blog posts, marketing articles, health articles, and financial articles. He possesses thorough expertise in high-quality research, meeting and surpassing editorial objectives, and delivering high-quality service. Specialities include metaverse, e-commerce, technology, business, call-to-action, buying guides, how-to – articles, product reviews, sales and lots more.
ABOUT THE REVIEWER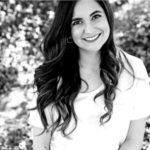 Jazmin Castello holds a Master's degree in Business Management, owns two companies, and has also published a self-help book. When she is not working or writing, she likes to spend time with her family and to travel.
+ 2 sources
Bizreport Advisor adheres to strict editorial integrity standards avoids using tertiary references. We have strict sourcing guidelines and rely on peer-reviewed studies, academic research. To ensure the accuracy of articles in Bizreport, you can read more about the editorial process here.
1. https://www.jdoqocy.com/click-5628080-14330134?sid=htsl+how-to-build-a-website+how-to-login-to-godaddy+middle. Published 2022. Accessed June 10, 2022.
2. GoDaddy – I can't sign in to my GoDaddy account. Godaddy.com. https://www.godaddy.com/help/i-cant-sign-in-to-my-godaddy-account-19319. Published 2022. Accessed June 10, 2022.