How to Get a DBA In Texas In 2022: A Step-By-Step Guide
Are you an entrepreneur who wants to be able to manage your business under a fictitious name in Texas? If so, consider applying for a "doing business as" (DBA) name. Picking a "doing business as" name, or DBA is not only an important step you need to take to establish your business but also an excellent branding tool. It enables you to run your small business under a new name. DBA names prove very useful when employing numerous titles for the same company.
Most small business owners in Texas prefer using their own name, while others prefer using a unique name(without having to register as a corporation), meaning they would need a DBA. Thankfully, you can acquire a DBA in a few easy steps. Want to learn more? This guide will cover the basics of what an assumed, or DBA name is, why you need it, registering, and what to do after registering it in Texas.
What Is A DBA?
DBA stands for "doing business as." It's also known as your business assumed, trade, or fictitious name. Not everyone wants to operate their business under their legal name( usually the full name of the business's owner a person or an entity). For instance, the legal name could be bad for branding or boring. If so, they usually just acquire a DBA and operate under a fictitious business name.
For example, if John Langford wants to start a local pizzeria, his business will operate under his name unless John chooses to register his DBA name as "John's pizzeria ." Then after registering his DBA, John's full name won't be legally attached to his business's name.
In Texas, a DBA lets most sole proprietorships and a general partnership use assumed names other than their legal name, while it lets limited liability companies use as many DBAs as they can manage. Every DBA you register should have a distinct brand identification that enables consumers to identify your company effortlessly.
When do You Need A DBA?
DBAs are popular among businesses because they provide several advantages. These are just a few examples of the many possible reasons:
Marketing and Branding
DBAs help give your company an appropriate brand name. For example, a name like John Pizzeria is more functional and unforgettable than John Langford.
Privacy
DBAs afford small business owners the opportunity to keep their privacy and detach themselves from their company. They can avoid disclosing their real names whenever their business structure is referenced by filing a DBA under an assumed name.
To own a business account.
Typically banks let small businesses open a business bank account using their Social Security Number or Employee Identification Number (EIN). Still, some additionally demand that you present documentation proving your business's legal name is registered. In those circumstances, registering a DBA proves helpful to owners.
Expanding your Business Structure
As already stated, a DBA lets you have multiple fictitious names for different businesses under one umbrella company. So for example, John, who owns a pizzeria, intends to open a vegan restaurant, a DBA will enable him to use another name more appropriate for a vegan restaurant. John just needs to file a DBA.
Branding for franchises
Franchises who want to capitalize on their business's name recognition will often incorporate or form an LLC under one name and file a DBA using the franchise's trademark. In this case, the brand owner has no reasonable objection to using the brand name by other franchises.
Steps to register a DBA in Texas
When you register your company as "Doing Business As," you can use a name other than your legal business name in marketing and transactional settings. A DBA also allows clients to make payments to your company directly by writing checks to the business's assumed names you selected, giving your company a more professional image: Below are the steps to register a DBA in Texas:
Conduct a Texas business availability name search
Fill out Texas assumed name certificate application form
Submit the form to your county clerk or texas secretary of state
Conduct A Texas Business Name Search
Name Generator
Put words on the search field 
we will get you to your dream business name
Acquiring an "assumed name" in Texas does not stop others from registering that same name, although it does notify the public that you're using it. Therefore, it is a great idea to choose a unique name to stand out. The assumed name you choose in Texas must also adhere to state laws and regulations governing business names. For starters, conduct a Texas business entity name search; this lets you know if another person is using that name. Next, consider checking if your desired name can be registered as a domain (URL). Even if you have no immediate plans to launch a company website, you should still secure your desired domain name before someone else does.
There are four ways to conduct a Texas business name search.
You can reach the Texas state business information at 512-463-5555. They are accessible from 8 a.m. to 5 p.m CST on weekdays.
You can contact the Texas Secretary of State at [email protected] for a name search.
You can also search online using the Texas taxable entity search website or the Secretary of State's SOS Direct site.
Business name availability in Texas can also be verified via fax and regular mail. Still, these options cost $5 and take significantly longer than searching via phone, email, or an online database.
How To Choose The Right Name For Your DBA In Texas
Choosing the best Texas DBA name for your company depends on several factors. The name should be unforgettable, marketable, and relevant to your company's services or products. A Texas DBA name must also adhere to the state's assumed name laws and guidelines. For instance, your DBA name:
Identifies the Type of Business Entity
Must be a unique name
Must not be offensive
Symbols are accepted
Roman and Arabic numbers are accepted.
Certain words cannot be used in your name or only with the authorization of a dedicated entity.
The following words are prohibited:
Lotto or lottery,
Words implying the business is a government agency
Words that are offensive and words signifying the company engages in illegal activity.
A few words must be approved. An example:
Veteran, foreign, disabled, Spanish, legion, war, world war, and other words imply that a veteran's organization must approve the business to assist veterans or their families.
The Texas Banking Commissioner requires written authorization for the words bank, trust, bank and trust, trust company, and other similar words.
The Texas Higher Education Coordinating Board requires written authorization for the university, college, medical school, health science center, school of medicine, law school, and law center.
The United States Olympic Committee requires written authorization for the words Olympic, olympiad, and citius Altius Fortius.
Finally, engineers, dentists, nutritionists, architects, surveyors, and other professional words are also off-limits because they pertain to a professional service. For instance, a licensed engineer must be on staff to use the term "engineer" in your company name.
Business entities should also be mindful of avoiding names that are deceptive, fraudulent, or already taken by others, which could give rise to legal liability via any number of state or federal statutes.
Register a DBA
First, to register a Texas DBA, you need to pick your business entity type:
Sole Proprietorship or General Partnership
LLC, Corporation, or LLP.
Corporations, LLCs, a limited partnership, and LLPs must register a Texas DBA name with the Secretary of State, while the Sole Proprietorship or Partnership must register with their county clerk.
Then you need to file for your Texas assumed name certificate application. Filing for an assumed name certificate is crucial in registering your DBA with the Texas department of state. There's an option to do so digitally through the Texas online business services portal; all you need to do is to sign up for your account and obtain your new assumed name certificate.
For sole proprietorships and partnerships, please fill out the Assumed Name Certificate and return it to the home County Clerk after you've decided on a name. The certificate can be mailed or delivered in person by the sole proprietor.
While LLCs are required to submit an assumed name registration to the Secretary of State. You must provide a statement describing the kind of business entity it is and indicating whether or not it has an office in Texas. To certify your business under an assumed name, the state will inquire about your new DBA name and information regarding your company. You would need to provide a period of time during which you will use the name and an appropriate signature. Next, you must submit a duplicate copy of your Assumed Name Certificate to the secretary of state.
DBA Requirements for Differing Business Entities
As stated earlier, depending on the business structure of the company you own or belong to, you may need to file your DBA paperwork in a different location or with a different set of instructions. for:
Sole proprietorship and partnerships: These owners and partnerships must have to file their DBA on a county level. Each county where the company has an office must have a DBA filed. If the business has no physical location in the state, then a sole proprietor must file the DBA in each Texas county where the company conducts business. We recommend contacting your local county clerk's office about the required paperwork and associated costs. Also, check the state website for the correct county contact information.
Limited liability company, Limited liability partnership, corporations: These business entities are exempted from filling with the county clerk. All they need to do is obtain and fill out the Assumed name Certificate and send the duplicate by mail or in-person to the Texas secretary of state. The whole process costs $25.
Filing The Assumed Name Certificate Form
Once you've obtained the assumed name online, you and your authorized representative (usually an attorney or registered agent) are required to complete the full legal registration process with up-to-date information to get a DBA. The following are the fields that You must fill.
Your desired "assumed name."
Contact details for your business office address. Ensure this is the business's office address, not your home address.
Your formal business structure
Any existing case number for your company. Contact the Secretary of State's office or search the SOS website for your company's legal name to see if it has a case number.
In case your principal place of business is not the same as the location you are registering, please provide the jurisdiction and address where your main office is located(it must not be in Texas)
If your company's main office isn't already in Texas, please provide the address where you transacts business in the state.
The time frame in which you will use the assumed name. The maximum period is ten years, but You can extend the form after that.
The county or counties in which you will use the fictitious name.
2 Ways To Register The Application
To mail
To mail the application, send it with a check or money order for the required fee to
Secretary of State
P.O. Box 13697
Austin, TX 78711-3697
You can fax the application to (512) 463-5709. You must include credit card information if you're filing by fax. Fill out Form 807 to pay the filing fee, then a 2.7% convenience fee.
Payments can be made using the following
American Express
Mastercard, Visa
Discover.
To register the application in person.
To register the application in person, take it with you to
James Earl Rudder Office Building
1019 Brazos St.
Austin, TX 78701.
Payments can be made using the following:
Personal check
Money order
LegalEase debit card
Credit card.
What To Do After registering for the Texas DBA
If your DBA application is accepted, you can start conducting business immediately. Although you can't legally hold onto your assumed name indefinitely in Texas. You will need to extend it every ten years. Other tips include:
Owning and creating your website
Find the right business insurance
Open a business bank account that separates your business from your personal assets.
Final Thoughts
Filing a Texas DBA isn't complex; you must work within the state or county's rules to do it correctly. The full registration process enables you to use a trading name, an assumed name in Texas. While there are no tax advantages to registering a Texas DBA, transparent marketing and operational benefits exist.
We hope this information helped you figure out how to file a DBA in Texas.
Frequently Asked Questions (FAQs)
Is a DBA considered a legal entity?
A DBA is just a name and not a legal entity. If you register a DBA without first forming a legal entity, your state will automatically recognize your company as a sole proprietorship. If you are sued as a company owner, your personal assets won't be shielded by a DBA.
Is a DBA required to file taxes?
A DBA is not a legal entity, but whether you have a DBA or not, you must file taxes. Your company's formal business structure determines the frequency with which it must file taxes. Sole proprietorships file annual tax returns. Partnerships, LLCs, and corporations file yearly tax returns with the IRS, but they may also be required to pay quarterly taxes if they anticipate owing taxes at the end of the year. Businesses must also file state tax returns; some states may require quarterly or annual filings.
Is a registered agent required for a DBA?
For sole proprietors or general partnerships that acquire DBA names, a registered agent is not required by law. However, whether they have a DBA or not, limited liability companies and corporations must have a registered agent.
Does Texas require the publication of a DBA name?
Texas does not require a DBA name to be published in a newspaper for DBA filing process. However, your local county may check with the county clerk's office before filing any DBA paperwork.
Is it possible for a DBA to obtain an EIN or tax ID?
Since DBAs are not business entities, they are not required to have a separate bin.
How many DBAs am I allowed to have?
You can have as many DBA as you can afford to create and oversee. Although each one incurs extra costs and paperwork.
ABOUT THE AUTHOR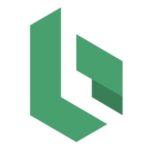 ABOUT THE REVIEWER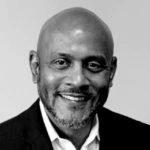 He is an organized and creative thinking sales management professional with experience in outside and inside sales in various markets. Working as freelancer in the Greater Boston Market, he moved to St. Louis and became an Account Executive, then a Sales Manager managing and coaching 12 sales reps covering a nationwide territory. He has developed his team with a combination of consultative selling and value before price coaching mindset which has won him a President's Cup and many other financially rewarding awards at RICOH. His most recent role as a Continuous Improvement Manager provided insight into the importance of delivering a quality product in alignment with the value and reputation of his organization. It further enhances the aspect of selling on value as opposed to price.
+ 7 sources
Bizreport Advisor adheres to strict editorial integrity standards avoids using tertiary references. We have strict sourcing guidelines and rely on peer-reviewed studies, academic research. To ensure the accuracy of articles in Bizreport, you can read more about the editorial process here.
TRUiC. How to File a DBA in Texas – 2 Steps to Register a Texas DBA. howtostartanllc.com. Published January 24, 2020. Accessed August 7, 2022. https://howtostartanllc.com/dba/dba-texas

How to File a Texas DBA in 2022. Incorporation Guru. Published January 10, 2022. Accessed August 7, 2022. https://incorporationguru.com/file-a-dba/texas/

Matthews-El T. How To Register A DBA In Texas.

Forbes

. https://www.forbes.com/advisor/business/dba-in-texas/. Published August 1, 2022. Accessed August 7, 2022.

Texas DBA. ZenBusiness Inc. Published July 19, 2022. Accessed August 7, 2022. https://www.zenbusiness.com/texas-dba/

Johnson S. "Doing Business As": How to Register a DBA Name. Business News Daily. Published September 3, 2019. Accessed August 7, 2022. https://www.businessnewsdaily.com/48-doing-business-as-how-to-register-a-dba-name.html

Prakash P. DBA (Doing Business As): What Is It and How Do I Register? NerdWallet. Published August 29, 2017. Accessed August 7, 2022. https://www.nerdwallet.com/article/small-business/dba-doing-business-as#how-to-file-a-dba-name-1929421496

Curley A. How to Check Business Name Availability in Texas – The Curley Law Firm. The Curley Law Firm. Published April 22, 2020. Accessed August 7, 2022. https://curleybusinesslaw.com/check-business-name-availability-texas/