What Is Cashback? – Best Cashback Credit Card In 2023
All products recommended by Bizreport are selected by our editorial team, independent of our parent company. Some of our stories include affiliate links. If you buy something through one of these links, we may earn an affiliate commission.
SimplyCash Preferred Card from American Express
Editor's Choice
CIBC Dividend Visa Infinite Card
Best for Groceries & Gas
BMO CashBack® World Elite® Mastercard®
Best No Fee Card
Cashback credit cards refund a certain percentage of cardholders' purchases as credits on their statement or via direct deposit into their bank account. In Canada, the available cashback credit card companies let users earn percentages for different types of purchases. It is recommended that you go for a cashback credit card that matches your spending habits.
What Is Cashback?
Cashback refers to a credit card benefit that allows you to get a certain percentage of the amount spent on purchases with your card over a certain threshold. While some credit cards offer the same amount of cashback on all transactions, others give a larger percentage in certain spending categories. Generally, the cash received is usually a small amount above the item cost.
Cashback credit cards are popular rewards cards that let users earn flexible rewards without participating in loyalty programs.
Cashback Reward Programs
Credit card companies create cashback reward programs as incentives to promote card usage. Spending with the card often earns the user points or cash points that may be redeemed for incentives like gift cards, bill credits, or cash deposited directly into the user's preferred bank account.
Rewards typically cost the credit card company between 0.25% and 2.0% of the spread, depending on the kind of card. Several credit card companies in Canada run reward programs to promote card usage.
How Cashback Works
Cashback programs are mainly used as incentives for acquiring new customers and encouraging existing customers to use the card more often. Unlike reward points which can only be used for purchases, cashback rewards offer cash which is presented to the cardholder on the monthly statement issued by the credit card company.
Cardholders can receive cashback rewards via direct deposits to linked bank accounts, as gift cards, or as a statement reducing the bill for that month. After the cashback has been deposited, it offsets your current credit card balance. For instance, a cardholder with a credit card balance of $50 and a cashback of $5 will have a new credit card balance of $45.
How Much Cash Back Can I Earn?
The amount of money you can earn on a cash-back reward varies from 1-5% of the transaction, depending on the purchase type or transaction level. For instance, some credit card companies offer 3% cash back on purchases, 2% on groceries, and 1% on other purchases. Additionally, some special promotions might be in effect where users can get cash back more often and in higher percentages.
Cashback: Pros & Cons
The pros of cashback are quite apparent. By enrolling in a cashback program, you get money back for spending, whether you use your credit or debit card to shop. On the other hand, cash-back credit cards might have higher interest rates or annual fees, and there might be a cap on the cashback you can earn. Here are some other pros and cons of cashback:
Pros of Cashback
Along with major cash-back benefits, cash-back websites and apps may provide good discounts.
Some credit cards include a sign-up cashback bonus.
Online purchases and using cashback apps and websites is a simple ways to earn cash rewards.
Cons of Cashback
Cashback websites and apps don't always release your money on schedule.
Interest rates on credit cards with cashback bonuses might be more than those on cards without rewards.
The amount of money you can earn back may be capped.
Types Of Cashback Credit Cards: How To Choose?
To choose a cashback credit card, consider the card's cashback rate, sign-up cashback bonus, and annual fee. You should also look at how easy it is to get more cashback. The different types include:
Flat-rate cards with low hassle and low but constant cash-back rates.
Fixed bonus categories with medium hassle but higher cash-back rates on some purchases.
Changing bonus categories with high hassle but the highest cash-back rate on some purchases.
Some other considerations include the features of a card, the credit card company, whether or not it charges foreign transaction fees, and whether or not it comes with a 0% introductory APR.
Top 5 Best Cash Back Credit Card In Canada For 2023
Top 5 Best Cash Back Credit Card In Canada June 2023
SimplyCash Preferred Card from American Express
Read SimplyCash Preferred Card from American Express Reviews
No annual fees
Insurance coverage and 24/7 concierge services
Earn more on eligible gas and grocery credit card purchases
Earn as high as $400 in the first ten months
Rate of bonus rewards declines to 2% after spending $30,000 annually
Cashback rewards are only redeemable in September every year
SimplyCash preferred card from American Express allows cardholders to earn even cashback across all categories by reducing the complexities of certain cashback reward credit cards. With SimplyCash, cardholders get 1.25% cash back on any other transactions in addition to 2% cash back on petrol and food purchases (up to $300 per year). In general, the SimplyCash credit card is a fantastic choice for individuals who need the regular benefits of a cashback credit card and don't want to pay annual fees.
CIBC Dividend Visa Infinite Card
Read CIBC Dividend Visa Infinite Card Reviews
4% cash back on groceries and gas, which is higher than most other cards
Flexible cashback redemption
Access to the visa infinite program and CIBC's pace it program
Great digital welcome bonus
$120 annual fee
Incomprehensive insurance coverage
The CIBC Dividend Visa Infinite card's key selling point is the rewards on everyday necessities. This card offers a market-leading 4% cash back on gas and grocery purchases, two popular spending categories for Canadians, in addition to the 1% earn rate on other purchases. Cardholders can redeem rewards at any time as a statement credit starting in increments of $25 thanks to CIBC's new Cash Back on-demand feature.
BMO CashBack® World Elite® Mastercard®
Read BMO CashBack® World Elite® Mastercard® Reviews
Huge welcome offer of up to 10%
$120 annual fee waived for the first year
Travel insurance and roadside assistance
High cashback earn rates
The $120 annual fee is relatively high
High-income requirements
$500 per billing cycle limit on 5% cash back on groceries
The cashback percentage on groceries offered by the BMO cashback world elite MasterCard is the highest in Canada at 5%. However, if this card didn't just count toward the first $500 in purchases per billing cycle, it would have received a better ranking. It still provides good returns on other spending areas, travel insurance protection, and the unusual benefit of roadside assistance. With no minimum, redeem cash back whenever you want. Finally, a BMO chequing or savings account, a BMO InvestorLine bank account, or a statement credit can all be used to redeem cash back.
Scotia Momentum Visa Infinite Card
Read Scotia Momentum Visa Infinite Card Review
4% cashback on grocery purchases which is the highest offered by Canadian cashback cards.
Robust travel insurance benefits
Mobile device insurance for new devices, up to $1000
An annual fee rebate for Scotiabank ultimate package users
Extra $50 annually charges for additional authorized users
Cashback is only rewarded in November yearly, unlike other credit card companies that allow you to redeem your cash anytime
Minimum earning requirement of $60,000 or $100,000 per household annually to qualify for this card
Scotiabank momentum visa infinite card offers rewards and cashback on recurring bills like phone and cable subscriptions. It is recommended for individuals and families who spend big on groceries and want a well-rounded, all-in-one cashback card. Although this card has an annual fee of $120, it offers a 10% sign-up bonus and 1-4% on purchases and recurring bill payments.
TD Cash Back Visa Infinite* Card
Read TD Cash Back Visa Infinite Card Reviews
10% cashback welcome bonus
$120 annual fee waived in the first year
Travel medical insurance coverage of up to $2 million for the first 10 days of the trip
Higher annual fee of $139 for more perks and insurance
High-income requirements
$15,000 annual cap on 3% cashback
The extra miles that come with The TD cashback visa infinite card's welcome incentive is its key selling point. Gas, groceries, and pre-authorized payments get an extra 6% cashback up to $1,500 additional spent during the same first three months, in addition to the 10% cash back in the first three months (up to $2,000 in expenditures). This card also offers visa infinite benefits like Visa Infinite Food and Wine Experiences, access to the Visa Infinite Luxury Hotel Collection, and a complimentary Visa Infinite Concierge.
Get Cashback Credit Cards With Bad Credit?
Most cashback cards for fair credit come with basic features and lack premium benefits. However, you may still find cards that offer benefits such as fraud liability, free access to your credit score each month, and no foreign transaction fees. Some of them include those from credit card companies like Capital one credit card, chase freedom credit card, and credit one bank American Express card.
Given that there are multiple fair credit cash back credit cards to choose from, it is important that you compare them across different parameters. These parameters are the cashback rate, annual fees, foreign transaction fees, interest rates, security transactions, and other additional benefits.
Get A Cashback Credit Card: Why & Why Not?
Cashback credit cards might be ideal for cardholders who pay credit card bills in full every month. This is because they get rewarded for purchases they would have made anyway. However, cashback cards are not a good choice for users who don't pay off credit card debt in full. This is because the cashback earned will be lesser than the interest charged on outstanding debts. Generally, the main point of cashback rewards is to get cardholders to use the cashback credit card more often so as to get benefits. If you have a cashback credit card, avoid getting tempted to spend more than you planned just to earn cashback or reward points. Otherwise, the interest you pay might be more than the reward you receive from the credit card company.
Final Thoughts
Cashback credit cards offer a great way to earn on purchases. To make the most of your cashback credit card, avoid carrying balances and choose your card from a credit card company that delivers the highest return based on your spending habits and lifestyle. By paying your credit card bill in full every month, you will avoid paying interest that exceeds the rewards you receive from your credit card company.
Frequently Asked Questions (FAQs)
Is cashback free money?
Not really. Most credit companies offer cashback rewards hoping that cardholders will spend more to unlock more cash rewards. Hence, cardholders pay for cashback unknowingly through higher APRs and merchant fees.

What is the purpose of cashback?
Credit card issuers utilize cashback, which is essentially a reward or incentive, to entice customers to use their credit cards more frequently. A credit card's cashback function enables the user to receive a percentage of qualifying purchases (usually between 0.25 and 5 percent).

What credit score can be used to get a cashback credit card?
It is recommended to have a credit score of 670 or higher to qualify for the privilege of using most rewards credit cards. Higher credit scores lead to an even higher chance of being eligible for cards with more valuable perks. However, cardholders with bad credit can also get cashback reward cards to improve bad credit and earn rewards.

Is cash back better than points?
With cashback, the benefits are straightforward, adaptable, and constant, which is cashback's biggest pro. You can easily redeem cashback incentives to help you save on all of the regular transactions you make with your card. On the other hand, points are less simple but may be more profitable, especially if you travel frequently. Also, the value of points varies based on the loyalty program and what you're redeeming them for.

What does cashback on a debit card mean?
The cashback on a debit card is very similar to the cashback on a credit card. Just like credit cards, you will earn a portion of your monthly spending as cashback or reward points in a debit card cashback. The main distinction is that you use funds straight from your bank account to make purchases with your debit card rather than using credit.

What is in-store cashback?
When compared to credit or debit card reward schemes, in-store cashback is considerably different. When using your credit or debit card to check out at the grocery store, you can request actual cash. Requesting $10 in cash will result in the cashier adding it to your order and sending you the $10 note along with your receipt.

ABOUT THE AUTHOR
Hannah is a seasoned writer based out of Pennsylvania. With years of experience in various writing niches, she provides SEO and on-demand content for Businesses in all industries
ABOUT THE REVIEWER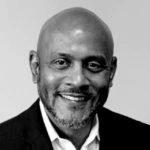 He is an organized and creative thinking sales management professional with experience in outside and inside sales in various markets. Working as freelancer in the Greater Boston Market, he moved to St. Louis and became an Account Executive, then a Sales Manager managing and coaching 12 sales reps covering a nationwide territory. He has developed his team with a combination of consultative selling and value before price coaching mindset which has won him a President's Cup and many other financially rewarding awards at RICOH. His most recent role as a Continuous Improvement Manager provided insight into the importance of delivering a quality product in alignment with the value and reputation of his organization. It further enhances the aspect of selling on value as opposed to price.
+ 4 sources
Bizreport Advisor adheres to strict editorial integrity standards avoids using tertiary references. We have strict sourcing guidelines and rely on peer-reviewed studies, academic research. To ensure the accuracy of articles in Bizreport, you can read more about the editorial process here.
FDIC Consumer News: Rewards Cards – Minimize the Pitfalls, Maximize the Benefits. www.fdic.gov. Accessed December 4, 2022. https://www.fdic.gov/consumers/consumer/news/march2019.html
Credit Cards. www.fdic.gov. Accessed December 4, 2022. https://www.fdic.gov/resources/consumers/consumer-news/2021-11.html
Credit Reports and Scores | USAGov. Usa.gov. Published 2019. Accessed December 4, 2022. https://www.usa.gov/credit-reports
Canada FCA of. Choosing a credit card. www.canada.ca. Published June 6, 2016. Accessed December 4, 2022. https://www.canada.ca/en/financial-consumer-agency/services/credit-cards/choose-credit-card.html#toc1