Wealthsimple Cash Card Review 2023: Features & Alternatives
All products recommended by Bizreport are selected by our editorial team, independent of our parent company. Some of our stories include affiliate links. If you buy something through one of these links, we may earn an affiliate commission.
Wealthsimple Cash Card is a prepaid Mastercard that was launched in 2020. It allows users to spend funds directly from spending or cash accounts.
Pros
No minimum balance requirements 

No fee transactions 

No monthly or yearly charges 

Zero impact on credit score
Cons
CDIC Insurance is not provided 

No cash deposit 

Users are unable to build a credit score
It comes with a prepaid Mastercard

Online and Offline payments globally

Digital and physical cards 

5-7 business days for refunds
Wealthsimple Cash Card was introduced by Wealthsimple Inc., a Canadian online investment management service. The company was established in 2014, with its headquarters in Toronto, Canada.
Like other prepaid credit cards, Wealthsimple Cash Card is like a prepaid Visa card that is paired with the account of users. Wealthsimple Payments Inc. introduced this card in 2020 following its partnership with Visa International and People's Trust Company. It is also simply referred to as 'Cash Card'. The card won't impact your credit score and can be used anywhere that accepts Mastercard.
Wealthsimple Cash works as a peer-to-peer cash transfer platform where the individual account of each customer in Canada is linked to that of one or more users. The company allows customers to create only card or cash account with the provision of a Mastercard, which can be used anywhere in the world for payments and other transactions.
With a Wealthsimple cash account, customers can earn cash back on purchases, withdraw from ATMs globally, waive FX fees and make POS payments. Users have direct access to both virtual and physical cards. They can use the prepaid card anywhere Mastercard is accepted, either online or in-store.
Wealthsimple Cash Card has been regarded as one of the best prepaid cards in Canada due to the wide range of features such as zero fees and unlimited transactions.
In the past, Wealthsimple Cards were only available to users on an invitation-based system. Customers had to receive invitations before gaining access to the prepaid credit card and its features; however, it is now available for every Canadian customer.
Wealthsimple Cash Card Advantages
The card provides various benefits that make users prefer its features over other credit card services in Canada. These advantages are stated below:
No Annual Fees
There are no fees charged to customers when they use their Wealthsimple Cash Card. The card has no monthly or annual fees, making it a great option for users who need a no-fee cash-back credit card. There are also no minimum balance requirements.
No FX Fees
The card charges no foreign exchange fees. When customers make foreign purchases or ATM withdrawals, there are no foreign transaction fees charged to the account, which is quite great compared to other alternatives that charge as much as 2.5%.
CDIC Insurance Protection
With Wealthsimple Cards, customers are assured of the safety of their funds. There is a trust framework between CDIC and Wealthsimple, which ensures eligible cash balances of up to $100,000 per client per member institution.
Easy to Use Mobile App
The mobile application from Wealthsimple is easy to use and navigate. Customers can access their phone wallets and virtual credit card easily without external help or complicated guidelines.
Wealthsimple Cash Card Features
The card offers different features to match clients' needs and improve their day-to-day money transactions. There is a low annual fee, connection to Wealthsimple invest accounts, Interac e transfers, identity fraud protection which may offer some protection for online purchases, and the ability to earn interest. These and more features are stated below:
Cash Back
Wealthsimple Cash FAQs: the card allows customers to earn a 1% cash back on all eligible purchases with the card. It is particularly beneficial to customers who want the additional option of earning stock and crypto back instead of cash. Users can add the reward directly into their managed, crypto, or stock trading account.
The cash back credits are only available to users on net purchases, and it takes 7 business days after the eligible transaction for the reward to reflect. The cash back is also valid for both new and existing users.
ATM Cash Withdrawals
The card works like any other debit card. With the card, a customer can withdraw money from any ATM into one's bank account without payment of fees. Users will only be charged the standard ATM withdrawal fee, which the platform cannot waive.
Most other alternatives in Canada charge 2.5% to 3.5% on all ATM withdrawals carried out. Therefore the card saves users cost in the long run with withdrawals up to $500 at once per transaction. Customers have a daily limit of $1000 and can load a maximum of $10,000 on the card at once.
Virtual Card
Wealthsimple Cash Cards are available to users as physical and virtual cards. The card serves as a digital version of a customer's physical card. The card can be used to purchase goods and pay for services online with the card number.
Wealthsimple Cash Cards can also be added directly to one's digital wallet for easy in-person purchases and transactions. The card is very accessible and helpful, especially in cases where one's physical card is unavailable. The card requires no activation and is highly secured with separate numbers from the physical card.
Read more: Best Virtual Card In Canada 2023
Deposit into Wealthsimple Trade & Crypto
Like a prepaid credit card, customers can have money deposited in their cash account into Wealthsimple trade and stock accounts. Customers can choose to auto-invest their rewards or move the rewards from their cash balance to purchase the cryptocurrency of their choice.
Wealthsimple crypto clients can access this functionality through the trading app so that customers can easily buy and sell cryptocurrencies. The crypto platform is also regulated, assuring customers that their coins are in safe hands.
Other Unique Features – Compatible with Digital Wallets
Like Visa cards, stack mastercard, traditional credit cards or a prepaid credit card, Wealthsimple Cash Cards are compatible with digital wallets like Apple Pay or a chequing account. Customers can use the service for tap-to-pay transactions globally in places where Apple, Google, and Samsung Pay are accepted.
For Apple Pay, customers can log in to the Wealthsimple mobile app and click on the Card icon (Cash tab) at the bottom of the screen. After selecting the card icon, they can click 'Add to Apple Wallet' to add the virtual card to their Apple wallet.
Wealthsimple Cash Card Quick Overview
Best Overall Value
No fees
1% cash back on all eligible purchases
Free transfers, direct deposit
Use on bill payments, restaurant purchases, to receive money
Spending limits
Compatible with foreign currencies
Wealthsimple Cash Card Customer Reviews
Some of the things Wealthsimple customers had to say on Trustpilot
I was introduced to [Wealthsimple] by one of my colleagues at work. I do a lot of international transactions, and having to deal with charges on every transaction I made got pretty annoying and was incredibly uneconomical. Since switching to the Wealthsimple Card, I have been performing all my transactions quickly with no charges at all. Overall, it has helped me improve my business transactions, and I would recommend Wealthsimple to anyone.

Cynthia
Wealthsimple is very easy to use. I find the application to be intuitive and user-friendly. I have a savings account and started using the cash back and wanted to earn my rewards in crypto. I thought I would experience issues and was a bit skeptical, but the experience was smooth. Every detail about the services is available on the platform's website, and I found the FAQ section to be very useful in answering questions. All my transactions are always processed quickly at zero cost.

Samuel Benson
A couple of months ago, I came across the Wealthsimple card online. I was looking for a way to make transactions without worrying if my card was available with me at the moment. My best feature about the card is the virtual option. Using different numbers on my virtual and physical card assured me about Wealthsimple's commitment to the security of my card. I linked it with my ApplePay too, and everything works great. I can also monitor my transactions even when I give other people temporary access to my account.

Ivanka
I heard about Wealthsimple a long time ago but it wasn't until recently that I started using the service. Initially, I wanted to know more about the cash card, so I contacted customer support. I got quick replies to all my enquiries with advice on how to enjoy all the features. One of my favorite features is the auto-investment tool on the platform. All my cash back rewards go straight to my crypto trading account and I find this very helpful. I can hold crypto coins of my choice without going through the same process every time I earn cash back.

Eunice
Wealthsimple Cash Card Service Review
Review of Wealthsimple Cash Card
| | | |
| --- | --- | --- |
| Overall Pricing and Value | | 97% |
| Cost Value | | 96% |
| Customer Support | | 97% |
| Ease of Use | | 98% |
| Included Features | | 98% |
We did a comprehensive review of Wealthsimple. At the end of the review, you will be able to decide if the features and functionalities offered by the service are great for your lifestyle.
Is Wealthsimple Card Right For You?
The card facilitates free peer-to-peer transfers, payments, and other transactions. The cash card allows users to earn 1% cash back on every purchase. Users who withdraw cash a lot will find this feature very useful when the rewards accumulate. The cash card can be used for online and in-person payments with quick transactions that cost no fees.
Even foreign exchange transactions attract no fees, and users can access stock trading and crypto trading services. This service is not available on most prepaid cards. Users are usually able to receive the card within a 10-14 business days period. The card can also be used to pay for goods and services online without needing a strenuous activation process. The cash card is also backed by the Canada Deposit Insurance Corporation (CDIC), which guarantees the safety of money in cash accounts.
Cost Value
Wealthsimple Cash work on a broad selection of features. Compared to most alternatives, it is convenient for foreign exchange transactions. Most alternatives charge about 2.5% to 3.5% per transaction for foreign exchanges, whereas Wealthsimple charges no fees at all. Customers can load their cards with up to CAD 10,000.
Withdrawal on the Wealthsimple Cash Card is capped at CAD 500 per transaction with a daily limit of $1,000. This ensures that users can meet all their daily needs for transactions. There are no charge fees, and the physical prepaid card can be used to withdraw from any ATM with zero fees charged. The cash card is also compatible with Apple and Google Pay which generally makes payment execution easy.
Customer Service
The customer service of Wealthsimple is efficient, reliable and available 24/7. There is a virtual assistant and an option to connect with human service agents. Also, Wealthsimple provides Client's Success Team and Portfolio Managers to handle the requests of customers. The great thing about customer care is that there is an option for every issue users may have. There is also a resolutions team for users with a Wealthsimple account that can be contacted by telephone and email.
Ease of Use
Wealthsimple is compatible with Android and iOS devices. Both the website platform and mobile application are user-friendly with an intuitive experience. There is generally no learning curve required for customers to access the features of the cash card. The card is straightforward and can be paired with Google Pay.
There are no transaction limits, and customers can perform as many transactions as they need for their personal and business needs. Clients can choose to earn stock or crypto instead of cash back rewards, which can be invested automatically into any cryptocurrency they choose. The website and Wealthsimple cash app are also available 24/7.
Included Features
Wealthsimple Cash Cards make it easy to carry out transactions globally, online, or in-person. New clients enjoy a $1 sign-up bonus, and transactions can be carried out without paying extra fees or charges. With Wealthsimple, customers will have direct access to two different cash cards for online and in-person payments. The card is very efficient and can be used for payments globally.
Wealthsimple pays out the cash back earned by customers after 7 days from when the transaction was performed. The cash card can be used at millions of locations worldwide where Mastercards are accepted with payments of up to $250. With the high level of convenience offered, there are still no transaction or maintenance fees charged on virtual cards.
Overall
Wealthsimple Cash Card makes personal and business transactions more efficient. The card is issued by People's Trust Company, a Canadian financial institution based in British Columbia. The cash in the customers' accounts is held in a custom dial account with Canadian Western Trust Bank, a member of the Canada Deposit Insurance Company (CDIC), thereby ensuring deposits of up to $100,000 are secured and protected.
The customer care service is available over several mediums. The team and portfolio managers are always available to provide solutions to users' questions. A great feature is that the Mastercard can be used to complete payments globally on various platforms. The card is very useful for people who perform a high volume of transactions.
2 Top Wealthsimple Cash Card Alternatives
KOHO Prepaid Mastercard
Mogo Card
Wealthsimple Cash Card
Annual Fees
$0
$0
$0
CDIC Insurance Protection
149$
225$
39$
Included Features
No-fee spending account
Earn 5% rewards on eligible store purchases
0.5% interest on clients' balance
No credit impact
No income requirements
No annual or monthly fees
No minimum deposit requirements
No monthly fees
1% cash back on purchases
Rating
4.0
4.0
4.9
Detail
Read Review
Read Review
Read Review
Link
KOHO Prepaid Mastercard
KOHO Prepaid Mastercard was introduced by KOHO Financial Inc., a Canadian fintech company based in Toronto, Canada. The company was founded in 2014 with the mission of simplifying the personal finances of users.
Like Stack Mastercard, the KOHO Prepaid Mastercard is a no-fee prepaid card that allows users to make payments and purchases while earning cash back on them.
Mogo Card
Mogo Visa Platinum is a reloadable prepaid Visa Card that allows customers to perform transactions such as payments for goods and services without any minimum income requirement.
The Mogo Card was introduced by Mogo Inc., a Canadian company with its headquarters in Vancouver with a mission to help customers spend less. The reloadable prepaid card aims at erasing users' carbon footprint.
Conclusion
Wealthsimple Cash Card is a great prepaid card with a broad selection of features that make it perfect online and in-person. The Wealthsimple mobile app makes it easy for users to send money and pay for goods and services globally with ease and no monthly fee. The virtual cards are straightforward and convenient to use, which is very useful in cases where the card of a customer is unavailable.
With the platform, users can contact a resolutions team and chat with a virtual customer service assistant that is always available for common questions that can be solved with ease. Wealthsimple services are distinct from other financial institutions with unique financial products such as Interac e-transfer, prepaid credit cards, savings accounts, and an online investing platform. This Wealthsimple cash review justifies the popularity of the card, and cash card is an excellent option for Canadians.
Frequently Asked Questions (FAQs)
Can I use my Wealthsimple Cash Card anywhere?
Yes you can. Customers can use their Wealthsimple Cash Card anywhere Mastercard is accepted. The website and Wealthsimple cash app are also available 24/7.
Is it safe to use a Wealthsimple Cash Card?
Yes, it is. Wealthsimple is backed by CDIC and the cash of customers of up to $100,000 are safely insured.
Are there fees for payments and transfers? 
All transactions performed using a Wealthsimple Cash Card are free even those involving foreign exchange.
Is this a debit or credit card?
Wealthsimple's prepaid credit cards work like a debit card from a regular bank account with no interest rates. 

How to earn cash back? 
With a Wealthsimple account, customers can earn cash back on purchases, withdraw from ATMs globally, waive FX fees and make POS payments. Users have direct access to both virtual and physical cards. They can use the prepaid credit card anywhere Mastercard is accepted, either online or in-store.
How to invest? 
The account makes it simple to invest in the stock market, crypto currencies, and other investments. Wealthsimple cash compare to other investment programs. The account connects with your valid social insurance number.
ABOUT THE AUTHOR
Hannah is a seasoned writer based out of Pennsylvania. With years of experience in various writing niches, she provides SEO and on-demand content for Businesses in all industries
ABOUT THE REVIEWER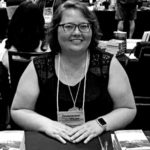 Kristina Knight is a freelance writer with more than 15 years of experience writing on varied topics. Kristina's focus for the past 10 years has been the small business, online marketing, and banking sectors, however, she keeps things interesting by writing about her experiences as an adoptive mom, parenting, and education issues. Kristina's work has appeared with BizReport.com, NBC News, Soaps.com, DisasterNewsNetwork, and many more publications.
+ 5 sources
Bizreport Advisor adheres to strict editorial integrity standards avoids using tertiary references. We have strict sourcing guidelines and rely on peer-reviewed studies, academic research. To ensure the accuracy of articles in Bizreport, you can read more about the editorial process here.
Wealthsimple Spend | Earn 1% Back in Crypto, Stock, or Cash Rewards. www.wealthsimple.com. Accessed December 21, 2022. https://www.wealthsimple.com/en-ca/spend
Wealthsimple: Investing, Regulated Crypto, Stocks & ETFs. www.wealthsimple.com. Accessed December 21, 2022. https://www.wealthsimple.com/en-ca/legal/legal-disclaimers
Home. cdic.ca. Accessed December 21, 2022. https://www.cdic.ca/
KOHO: Reloadable Prepaid Visa Card | No Fees & Instant Cash Back on Everything. www.koho.ca. Accessed December 21, 2022. https://www.koho.ca/
MogoCard | Spend with control | Erase your carbon footprint. www.mogo.ca. Accessed December 21, 2022. https://www.mogo.ca/prepaid-visa-card-canada