Tangerine Money-Back Credit Card Review 2023:  Features & Alternatives
All products recommended by Bizreport are selected by our editorial team, independent of our parent company. Some of our stories include affiliate links. If you buy something through one of these links, we may earn an affiliate commission.
Tangerine Bank is an online-only bank that offers no-fee chequing and savings accounts, mortgages, and mutual funds. Although there are no physical branches available, cardholders can access their Tangerine account through Scotiabank ATMs.
Pros
No annual fee

Unlimited cash-back rewards

Attractive welcome offer
Cons
No physical branches

Limited travel perks

Inconsistent customer service
The Tangerine Money-Back Credit Card is a no-fee cash-back credit card that lets cardholders earn on everyday purchases. It is one of the bank's most popular products.
Tangerine Bank was first established in 1997 by the ING Group. It was then acquired by Scotiabank in 2012 as a subsidiary. Tangerine Bank has no physical stores but is currently headquartered in Toronto.
Tangerine Bank has become popular in recent years for its no-fee chequing and savings accounts, disrupting the whole industry by giving Canadians the option to bank fee-free. Despite it being an online-only bank, Tangerine has continued to grow in popularity and now offers a no-fee money-back credit card.
The Tangerine Money-Back Credit Card is one of the few no-fee cash-back credit cards on the market, which immediately makes it appealing to anyone looking to save on their annual credit card costs. But does the lack of an annual fee mean that the Tangerine Money-Back Credit Card is lacking in other areas? Let's take a closer look.
Tangerine Money-Back Credit Card Advantages
Here are the main advantages the Tangerine Money-Back Credit has over competitors.
No Annual Fee
The most significant advantage of the Tangerine Money-Back Credit Card is that it has no annual fee. This means you can get all the benefits of a cash-back credit card without worrying about a yearly fee.
Welcome Offer: 15% Cash Back on Spending
For a limited time, Tangerine offers a welcome bonus of 15% cash back on up to $1000 in everyday purchases made in the first 2 months. This incredible offer can save you a lot of money if you take advantage of it.
Unlimited Money-Back Rewards
Credit cards often set a limit per month on rewards, but the Tangerine Money-Back Credit Card has no limit on how much cash back you can earn. You can use your credit card for everyday purchases and enjoy unlimited rewards.
Tangerine Money-Back Credit Card's Features
The Tangerine Money-Back Credit Card has several money-saving features cardholders will find enticing. Check them out below:
Earn Cash Back
With the Tangerine credit card, you can earn 2% cash back on up to two categories of your choice and 0.5% cash back on all other purchases. The money-back categories you can choose from are:
Groceries
Restaurants
Gas, public transportation, and parking
Drug stores
Recurring bill payments
Furniture
Home Improvement
Entertainment
You can change your category choices any time you want to make sure you're always maximizing your cash-back potential. The changes will take effect after the third monthly statement period.
Earn Extra Rewards
Cardholders can choose a third bonus category for their highest cash-back rate if their money-back rewards are deposited to a Tangerine Savings Account. That brings your unlimited cash-back potential to up to three categories.
Automatic Earning
Earning cash back with the Tangerine credit card is easy and effortless – You gain automatic reimbursements to your credit card balance every month. As long as you use your credit card for your chosen category purchases, you'll automatically earn 2% cash back on those transactions, and there is no limit to the amount of cash back you can earn.
Transfer and Save
Transferring your high-interest debt to Tangerine credit cards can help you save on interest costs and pay down your debt faster. The card offers an introductory balance transfer of 1.95% for the first 6 months; after that, it will become the standard 19.95%. To be eligible for this offer, you must accomplish the balance transfer request within the first 30 days of account approval.
Track and Categorize Your Spending
Tangerine Bank makes the most of its digital-forward approach. The Tangerine mobile app has useful features that can help you track and categorize your spending. You can use the app to see where you're spending the most money and make changes accordingly. This is a great way to stay on top of your finances and consistently earn the most cash back possible.
Interest Rates and Fees
While the Tangerine credit card is marketed as a no-fee card, that doesn't mean there are zero fees. Here is an overview of the fees charged by Tangerine:
Purchase and cash advance interest rate: 19.95%
Interest rate for balance transfers: 1.95% (promotional interest rate) for the first 6 months; 19.95% after
Cash advances: $3.50 within Canada; $5 outside Canada
Foreign currency conversion fee: 2.50%
Dishonored payment: $25
Over-limit charge: $25
Rush Card: $25
Past statement reprint: $5 per past statement
There is an interest-free grace period available of up to 21 days. Interest won't be charged on new purchases that appear on your account statement for the first time after a full balance payment.
Eligibility requirements for the card are relatively achievable. Tangerine requires a minimum gross annual income of $12,000, and a credit score of 600, which is lower than most.
Additional Perks
Aside from money-back rewards, cardholders also get an extended warranty of one year and purchase protection for 90 days. The latter refers to purchase assurance of reimbursement or replacement of stolen or damaged items.
Unfortunately, the card does not come with travel insurance. This is one of Tangerine's biggest cons as most credit cards offer at least a standard travel insurance package. If you want more travel perks, consider the Tangerine World Mastercard, which offers rental car insurance and mobile device insurance.
Tangerine Money-Back Credit Card Quick Overview
Tangerine Money-Back Credit Card Customer Reviews
Tangerine Bank has overwhelmingly low reviews on TrustPilot due to poor customer service. The bank currently has an overall rating of 1.2 out of 5 stars. Here is a mix of reviews from users:
Terrible bank to deal with. They have a policy of charging a fee of $20 for dormant accounts. I have no idea why they think it costs them $20 to maintain an account where they do nothing. This does not happen at other banks I have dealt with. They have already removed the small amount of money I had in the account so I have closed my account. I will never bank with them again.

Barry
It has been my bank for 5 years and I have never had a problem. It's so easy to navigate on their website and chat online is so easy. Doing everything with an online bank is better than having to go in person to another bank. End paying unnecessary fees with other institutions, I recommend Tangerine to everyone.

Sara
Worst experience ever… Horrible customer service, that is, IF you're patient enough to wait on hold endlessly. Easy to set up an account unless you live in a rural area, which I do, or if you want to make big purchases like buying a car…or if you transfer large amounts of money between other banks….or if you deposit a big check. Great place to store money if you don't ever want to spend it.

Michael
Seriously. There are no fees. Rather than set up appointments at a bank you can get baked on your couch and talk to someone about GICs. E-transfers are now free. Wait times really are not bad.. What are you all whining about? All the features of a real bank, plus you can use Scotiabank ATMs without any fees. Definitely bots from big rat infested banks.

Sammy
Tangerine Money-Back Credit Card Service Review
Review of Tangerine Money-Back Credit Card
| | | |
| --- | --- | --- |
| Overall Pricing and Value | | 90% |
| Cost Value | | 95% |
| Customer Support | | 80% |
| Ease of Use | | 95% |
| Included Features | | 85% |
There are a few things to consider before deciding whether or not the Tangerine credit card is the right one for you. Take a look at these factors:
Is This Brand Right For You?
Tangerine is an online-only bank, which means that if you're looking for in-person service, this isn't the brand for you. That said, Tangerine has made a name for itself by providing competitive no-fee products. If you're comfortable banking online, this could be a great option.
Cost Value
The Tangerine Money-Back Card has no annual fee, which is a great perk. However, it also has relatively low cash advances, interest, and foreign currency conversion fees. Tangerine credit cards are one of Canada's most popular credit cards in terms of cost value.
Customer Service
Customer service reviews are mixed, so it's fair to say Tangerine Bank may be inconsistent with its customer service. Long-time users swear by the excellent service they receive while many others complain about long waiting times and slow responses. While officially, the bank states that account approval may take a few business days, others have cited theirs took way longer.
Ease of Use
With the Tangerine Money-Back comes a range of digital features you can take advantage of, such as tracking spending and categorizing transactions on the mobile. The user interface is easy to use, making it ideal for people new to online banking. There's no need to worry about the acceptance rate since Mastercard International Incorporated powers the card.
Included Features
It's easy for users to earn cash back without worrying about categories or minimum spend thresholds. Rewards are automatically redeemed monthly. Cardholders can also change categories for their highest cash-back rate. However, it doesn't have comprehensive travel insurance coverage. If that's what you need, try the Tangerine World Mastercard instead.
Overall
The Tangerine Money-Back card is our pick for the best no-fee credit card, with good reason. If your primary goal is to avoid paying an annual fee, but you still want to earn cash back, this is the card for you. You'll also like it if you bank with Tangerine – there are additional perks for opening a Tangerine savings account.
2 Top Tangerine Money-Back Mastercard Alternatives
KOHO Premium Prepaid Card
American Express Cobalt Card
Tangerine Money-Back Mastercard
Fee
$84/year (or $9/month)
$12.99/month
$0
Rewards
2% cash back on transportation, purchases in grocery stores, and restaurant meals
0.5% on every other purchase
5x points on food and groceries
3x points on streaming subscriptions
2x points on travel
1x point on every other purchase
2% cash back on your chosen categories
Rating
4.5/5
4.7/5
4.5/5
Detail
Read Review
Read Review
Read Review
Link
KOHO Premium Prepaid Card
The KOHO Premium Prepaid Card is a great alternative to the Tangerine credit card for a few reasons. Aside from offering high cash-back rewards, users can also take advantage of price matching. The bank pays you the difference if you encounter a lower price.
American Express Cobalt Card
In terms of insurance and travel perks, American Express Cobalt Card wins out. With its comprehensive travel insurance package and flexible rewards programs, this may be the better choice for you if spending on travel and food is a big part of your lifestyle.
Conclusion
The Tangerine Money-Back Credit Card is the best no-fee card to get in Canada because it doesn't require too much effort to earn the cash back and there are no limits on how much you can earn. You also get a great interest rate, which is essential if you plan on carrying a balance. The lack of travel benefits may be the card's only major downside.
Overall, the Tangerine Money-Back Credit Card is an excellent choice for anyone looking for a no-fee cash-back credit card.
Frequently Asked Questions (FAQs)
What credit score is needed for Tangerine Money-Back Credit Card?
The credit score requirement for Tangerine Money-Back eligibility is relatively low at an estimated 600.
What insurance coverage does the Tangerine Money-Back Credit Card offer?
This particular card only offers an extended warranty and purchase protection.
Does Tangerine Money-Back Credit Card have travel insurance?
No, the Tangerine credit card does not come with travel insurance. If you want more travel perks, the Tangerine World Mastercard offers rental car insurance and mobile device insurance.
ABOUT THE AUTHOR
Noah Edis is a writer and entrepreneur with a wealth of experience in online businesses and marketing. When he's not working on his latest project, you can find him playing competitive dodgeball or pursuing his personal interest in business process automation.
ABOUT THE REVIEWER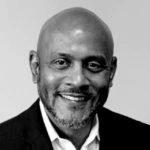 He is an organized and creative thinking sales management professional with experience in outside and inside sales in various markets. Working as freelancer in the Greater Boston Market, he moved to St. Louis and became an Account Executive, then a Sales Manager managing and coaching 12 sales reps covering a nationwide territory. He has developed his team with a combination of consultative selling and value before price coaching mindset which has won him a President's Cup and many other financially rewarding awards at RICOH. His most recent role as a Continuous Improvement Manager provided insight into the importance of delivering a quality product in alignment with the value and reputation of his organization. It further enhances the aspect of selling on value as opposed to price.
+ 1 sources
Bizreport Advisor adheres to strict editorial integrity standards avoids using tertiary references. We have strict sourcing guidelines and rely on peer-reviewed studies, academic research. To ensure the accuracy of articles in Bizreport, you can read more about the editorial process here.
Tangerine is rated "Bad" with 1.2 / 5 on Trustpilot. Trustpilot. Accessed November 11, 2022. https://www.trustpilot.com/review/tangerine.ca