Simplii Financial Cash Back Visa Review 2023: Features & Alternatives
All products recommended by Bizreport are selected by our editorial team, independent of our parent company. Some of our stories include affiliate links. If you buy something through one of these links, we may earn an affiliate commission.
The Simplii Financial Visa Card offers cash back at desirable rates and has no annual fees. You can use it to make purchases everywhere Visa cards are accepted, and it functions just like any other Visa card.
Pros
No annual fee

Up to 4% cash back

Low income requirement

International money transfers
Cons
Spending caps on bonus categories

Limited types of insurance

The cash back earned can be redeemed only once yearly
International money transfer

Purchase security and extended warranty

Interest rates

Cash back rewards for eligible purchases
CIBC (Canadian Imperial Bank of Commerce), one of Canada's Big 5 banks, owns the direct banking brand Simplii Financial founded in 2017. Simplii provides mortgages, borrowing, and investment accounts in addition to its cash back Visa card, a no-fee checking account, a high-interest savings account, and other financial services.
The Simplii Financial Cash Back Visa Card is a credit card offered by Simplii Financial, a division of the Canadian Bank of Montreal (BMO). This card is designed for individuals who want to earn cash back on their everyday purchases, and it offers several features and benefits that make it a good choice for many consumers. In this review, we'll take a closer look at the Simplii Financial Cash Back Visa Card to help you decide if it's the right credit card for you.
To be eligible as a Simplii financial client, you must be a Canadian resident and have a good credit score. You'll also need to meet the minimum age requirement of 18 years. You can apply for the card online or by phone if you meet these requirements. The application process is quick and straightforward, and you'll usually receive a decision within a few minutes. If your application is approved, you'll receive your card in the mail within a few days.
Simplii Cash Back Visa Card Advantages
This card is an excellent option for users who want to earn a lot of cash back on the little they spend on their credit card. Rewards can be earned on eligible gas and eligible restaurant purchases. Here are some other reasons why you should consider using Simplii Visa.
Fee-Free
You can use the card and receive rewards without having to pay a fee to keep the card open because there is no annual charge. Hence, you don't have to worry about earning enough cash back to give you a net profit when the year ends. The lack of annual fees makes the card ideal for people who don't spend a lot monthly.
Great Rewards
The card offers impressive rewards. Apart from a 10% cash back welcome bonus for your first four months, you also get an introductory rate promotion for six months.
Additionally, you can get great returns on purchases you make with this credit card. The card offers 4% cash back at eligible restaurants, bar, and coffee shop purchases, 1.5% on gas and groceries, and 0.5% on others.
Although these rewards have spending caps, these rates are very high for a cash back credit card with no annual fees.
Easy Qualification
Qualifying for the card is straightforward, with a low annual income threshold of $15,000. This low threshold ensures easy qualification, especially for students.
Simplii Financial Cash Back Visa Card Features
The card is a credit card with cash back benefits on certain eligible entries received. These are some of the main features of this card:
Welcome bonus
With the card, you can earn 10% back on dining out for the first four months, up to $500 in spending, as a welcome incentive. The 10% welcome bonus isn't a terrible deal at all for no-cost cards.
Cash Back Rewards
This card gives impressive cash back rewards on your credit card purchases despite having no annual fee. You can earn up to 4% cash back at eligible entries like restaurants, 1.5% cash back at petrol stations, grocery shops, and drugstore purchases, and 0.5% cash back on all other credit card purchases. Although the bonus categories have spending limits, if you only sometimes use your card, they are among the best rates available for no charge cash back credit cards. Some rewards show as statement credit.
Global Money Transfer
Simplii truly allows you to send money abroad with your card without additional costs, and you can get cash back on the money you send. You won't pay interest on the funds sent either, provided your balance is paid in whole and on schedule.
Furthermore, you can earn as much as $300 on your first global money transfer. There are other promotions that let you make up to 0.5% cash back when you send money internationally with this card.
Purchase Security & Extended Warranty
With the card, the warranty doubles the original manufacturer's guarantee by up to one year and free purchase insurance for up to 90 days from the date of purchase.
Interest Rates
In addition to other features, a Simplii account offers a low introductory interest rate of 9.99% for the first six months. After the first six months, the interest rate returns to 19.99%, which is still relatively low compared to other credit card companies. There are many annual rewards from account opening.
Simplii Financial Cash Back Visa Card Quick Overview
This card includes all the benefits of other cards like insurance protection, set spending limit, and wallet options like Google Pay and Apple Pay, additional cardholders, and simple monthly statements.
Best Overall Value
No annual fee credit card
Cash back on all purchases, up to 4%
Free international money transfers
Simplii Cash Back Visa Card Customer Reviews
Thanks to rewards for gas, restaurant and bar purchases, online purchases, drug stores, and other purchases, low rates for balance transfers, extended protection insurance, emergency travel medical insurance, bonus cash features, and mobile wallet ability, the card has good customer reviews.
I've been using Simplii for months now. I'm satisfied with it. Especially compared to other online banks, the customer service is quick and friendly. As savings account interest are very low, you should use Simplii for your daily spending check account.

JH
Great bank, It's been almost 2 months now with my Simplii financial debit card, and I can honestly tell you that I have no problems whatsoever with the customer service representatives. I never waited too long when I called. Debit card works great. No issues with e-transfers.

James
Simplii Financial is a great bank if you're on a low-income bracket like myself. It's free of charge, and they give you free cheques. I highly recommend them. Great bank.

Jasen
My wife and I have had accounts at Simplii for years and been happy. Recently we applied for a secured line of credit. Simplii and our specialist John B were super helpful to get the process completed quickly and covering our needs. I would recommend them to anyone.

Martin
Simplii Financial Cash Back Visa Service Review
Review of Simplii Cash Back Visa Card
| | | |
| --- | --- | --- |
| Overall Pricing and Value | | 80% |
| Cost Value | | 88% |
| Customer Support | | 82% |
| Ease of Use | | 74% |
| Included Features | | 76% |
This review will help you make an informed decision on if the Simplii Financial visa card is the best option for you.
Is Simplii Cash Back Visa Card Right For You?
The Simplii Financial Visa Card offers excellent cash back annual rewards for a no-fee card. The card is worth considering if you frequently eat out because it offers rewards of up to $200 annually on only this spending category (the $5000 cap multiplied by 4%). When you spend over the $5,000 cap in restaurant and takeaway expenditures, you receive 0.5% cash back. Some rewards show as statement credits. While the 1.5% grocery stores bonus is a nice deal, several other no-annual-fee credit cards provide it more advantageously. Also, this card won't give you any insurance benefits if you frequently travel, so you might want to explore elsewhere if you need them.
In general, the Simplii Financial Cash Back Visa is a good option to consider if you're looking for a cash back card without an annual fee.
Cost Value
The Simplii card costs no annual fee for the primary cardholder or authorized users. You can also skip the interest if you pay your full balance on time every month. However, interest is always charged on other Simplii products like balance transfers, convenience cheques, or cash advances. The card also offers bonus cash.
Some other fees you should pay attention to on the monthly billing period fine print include:
19.99% interest rate on purchases
22.9% cash interest rate
Cash advance fee of $5 per advance
Overlimit fee of $29 if your balance goes over your credit limit
Account maintenance fee of $10 for accounts inactive for over 360 days
Statement copy fee of $10 per monthly statement requests
Customer Service
If you have a card and need help, you may get in touch with the company in the following ways:
By phone: The customer care line is available around-the-clock.
Online: You may utilize the secure messaging function to get in touch with customer care by logging into your account on the website. You may also email the customer support department by using the "Contact Us" tab. Internet access required.
In person: To speak with a representative in person, go to a local branch. Use the branch location feature on the website to find the closest branch. For the most up-to-date details on branch availability, it is advised to visit the website or phone the customer support hotline.
Ease of Use
The card is a credit card that lets users earn cash back on purchases. It is simple to use and provides many features and advantages that might make managing one's money easier for cardholders. For instance, the mobile app allows users to track their spending, check account statements, and make payments on the go.
Additionally, the card has 24/7 fraud protection which makes users confidently use the card, knowing their accounts are safe and secure. In general, the Simplii credit card is designed to offer various features that might make it easier for cardholders to manage their finances.
Included Features
The card has some of the following features and advantages:
No annual fee: Since the card doesn't have an annual fee, using it won't incur any further costs.
Cash back rewards: Cardholders can receive cash back on all qualifying transactions at a rate of 1%, with no cap on the maximum amount users can earn.
Contactless payment: You can quickly and conveniently make purchases with the card's contactless payment technology by simply touching your card on a contactless payment terminal.
Fraud prevention: The card comes with fraud protection to further shield you from illegal purchases.
Flexible payment methods: Various flexible payment methods are available to cardholders, including online, over the phone, and in person at a branch location.
Other perks for cardholders: If you have a card, you may be qualified for extra advantages and benefits, like price breaks on goods and travel, extended warranties on purchases, and more.
Insurance coverage, purchase protection
Overall
The Simplii Financial Cash Back Visa Card is a good choice for those who want to earn cash back on their normal purchases without paying an annual fee. It is important to note, however, that the card does have a high-interest rate, so it is important to pay off the balance in full monthly payments to avoid paying interest charges.
2 Top Simplii Cash Back Visa Card Alternatives
Tangerine Money-Back Credit Card
BMO Cash Back Mastercard
Simplii Cash Back Visa Card
Annual Fee
$0
$0
$0
Cash Back Rewards
2% on 2 or 3 Money-Back Categories of your choice
0.5% on all other purchases, plus other travel benefits
3% on groceries
1% on bill payments
0.5% on everything else
4% on restaurant, bar, and coffee shop purchases
1.5% on gas, drugstore, groceries, and pre-authorized payments
0.5% unlimited cash back on all other purchases
Rating
3.8
4.4
4.0
Detail
Read Review
Read Review
Read Review
Link
Tangerine Money-Back Credit Card
Tangerine is one of the best banks in Canada that offers low fees and high interest. With the Tangerine Money-Back Mastercard, you can pick where to earn additional rewards and adjust your preferences as your requirements change. It is one of the versatile no-fee credit cards that can be used independently or in combination with other reputable credit cards to maximize rewards.
BMO Cash Back Mastercard
The Bank of Montreal (BMO) offers several personal banking services like credit cards, mortgages, loans, and insurance. The BMO cash back Mastercard lets you earn cash back on groceries, coffee shops, recurring bill payments, and all others. These rewards can range from 0.5% – 3% cash back. In addition, you can easily access and redeem all your rewards. These are impressive features for a no-annual fee cash back credit card.
Read more: Best Cash Back Credit Card In Canada 2023
Conclusion
The Simplii Financial Cash Back Visa Card is an excellent option for those who frequently eat out. For the first four months, receive 10% extra cash back at participating pubs and restaurants (up to $500 in spending). Additionally, for the first three months, receive an introductory annual interest rate on purchases of 9.99%. All other purchases have returns ranging from 0.5% to 1.5%.
Also, there is no annual fee to take advantage of all these perks. However, if you're searching for extra bonuses or more significant returns on regular purchases, you might want to pick a different card.
Frequently Asked Questions (FAQs)
What are the main benefits of this card?
The Simplii Financial Cash Back Visa Card's key advantages are that there is no annual fee, and you get cash back on all transactions. Along with these incentives, you'll also have access to two different forms of credit card insurance, a welcome bonus, and the opportunity to send money globally.
Do I need to have a Simplii banking account to get the card?
No, the card is now available for everyone, whether they are Simplii banking customers or not.
Is there a welcome bonus for Simplii Visa?
Yes, the Simplii Visa card has a welcome bonus of 10% cash back for the first four months. However, there is a spending cap of $500.
How can I qualify for Simplii Visa?
To qualify for the Simplii Financial credit card, you must be a Canadian resident and have reached the minimum legal age in your province. In addition, you must have a minimum household annual income of $15,000 and have not declared bankruptcy in the previous seven years before your application.
How can I receive my cash back?
Your cash back amount is automatically redeemed on the final day of your December statement, reset to zero, and provided as a statement credit on your following statement. This cash back is accumulated each month, beginning with your January statement(or when you start your credit card account) and ending with your December statement.
How can I find the status of my application?
After submitting your application, they will contact you within a few days to let you know if you have been approved. In case more information is needed, they will also let you know. However, you can contact them directly via phone or mail if you have any questions about your Simplii visa application.
What is the minimum income requirement for Simplii Visa?
The minimum income requirement for individuals or households is $15,000.
Does the Simplii financial cash back visa card offer any promotional offer?
Yes, Simplii visa offers a promotional offer of 10%. However, Simplii bank also provides other offers like a $200-300 bonus on the Simplii no-fee checking account and $50 on the first international money transfer.
ABOUT THE AUTHOR
Hannah is a seasoned writer based out of Pennsylvania. With years of experience in various writing niches, she provides SEO and on-demand content for Businesses in all industries
ABOUT THE REVIEWER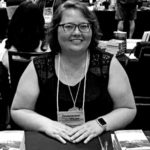 Kristina Knight is a freelance writer with more than 15 years of experience writing on varied topics. Kristina's focus for the past 10 years has been the small business, online marketing, and banking sectors, however, she keeps things interesting by writing about her experiences as an adoptive mom, parenting, and education issues. Kristina's work has appeared with BizReport.com, NBC News, Soaps.com, DisasterNewsNetwork, and many more publications.
+ 3 sources
Bizreport Advisor adheres to strict editorial integrity standards avoids using tertiary references. We have strict sourcing guidelines and rely on peer-reviewed studies, academic research. To ensure the accuracy of articles in Bizreport, you can read more about the editorial process here.
Simplii Financial. Simplii.com. Published 2019. Accessed December 21, 2022. https://www.simplii.com/en/home.html
Personal banking | BMO Bank of Montreal. Bmo.com. Published 2018. Accessed December 21, 2022. https://www.bmo.com/main/personal
Simplii Financial Cash Back Visa Card | Simplii Financial. www.simplii.com. Accessed December 21, 2022. https://www.simplii.com/en/credit-cards/cash-back-visa.html