KOHO Premium Prepaid Card Review 2023: Features & Alternatives
All products recommended by Bizreport are selected by our editorial team, independent of our parent company. Some of our stories include affiliate links. If you buy something through one of these links, we may earn an affiliate commission.
KOHO is a Canadian company that provides a reloadable card. KOHO is a great alternative to traditional banking products like savings or checking accounts. 
Pros
2% cash back on multiple categories

Price matching

Mobile app spend tracking
Cons
No chequing account

High annual fee
KOHO Premium Mastercard is linked to a mobile app that helps users manage their money, track their spending, and set up budgets. KOHO also offers a points system that rewards users for their everyday purchases.
KOHO is a business brand operated by KOHO Financials Inc. The company offers a variety of features through its partnership with Mastercard International Incorporated. KOHO prepaid cards can help users save money and make smarter financial decisions.
What is KOHO Premium Prepaid Card?
The KOHO Premium Prepaid Mastercard is a reloadable card that works like a standard Mastercard. Unlike a regular credit card, the KOHO prepaid credit card draws the funds directly from the amount you have deposited to KOHO.
KOHO premium card also pays you a competitive interest rate on your deposited or savings amount. The Canadian fintech brand has partnered with Peoples Trust, a regulated bank in Canada, to safeguard your deposited money through the Canadian Deposit Insurance Corporation (CDIC) insurance.
KOHO premium card gives a 2% cash back on your spending in specific shopping categories, which is one of the most defining features of the brand. In addition, you will enjoy a 0.5% cash back across any other categories. KOHO deposits the cash back automatically to your account after purchase.
You will also get real-time insights into your spending patterns and budgeting as the KOHO app is connected to the card. Other features of KOHO include direct deposit, bill payment, and peer-to-peer payments from card users.
KOHO Premium Prepaid Card Advantages
As one of the most digitized fintech companies in Canada, KOHO has quickly become a popular choice for people who want more budgeting control and cash back on their spending accounts.
Here are some of its advantages:
Cash Back Rewards
The KOHO premium card gives you a 2% instant cashback reward for when you spend on groceries, restaurant purchases, food delivery, and transportation – including gas bills, transit, and rides. In addition, the card also gives a 0.5% cash back for other spending categories.
No Foreign Transaction Fees
KOHO premium plan does not charge any foreign exchange fees when you make any payments in a foreign currency using the premium card. The regular KOHO account, however, charges 1.5% fee for foreign transaction fees.
Easy Welcome Bonus
If you refer KOHO to a friend using your promo code, KOHO will greet both of you with an easy welcome bonus of $20 for each referral. Once your friend makes their first purchase within 30 days, KOHO will credit $20 to both of your accounts.
KOHO Premium Prepaid Card's Features
Now that you know the advantages, let's learn more about what KOHO premium offers.
Cash Back Rewards and Extra Cash Back from Partners
KOHO offers a 2% cash back on specific shopping categories such as groceries, restaurants, coffee shops, gas, and transit. You will also get 0.5% cash back on all other purchases. KOHO will automatically credit the cashback to your account after each purchase.
In addition, KOHO has partnered with various brands to offer higher cashback (up to 10%) which you will automatically receive within 1-2 business days. That means with the additional partner-specific cash back your total cash back can get up to 12%.
Some premium additional cash-back partners include:
10% – Contiki Travel & Adventure
6% – Kernels
5% – Baskin Robbins, Frank, and Oak, Indigo.
Credit Building
One of the unique features of the KOHO Premium Prepaid Mastercard is its credit-building program. By signing up for the program, you can start building your credit score without going into debt. The program will then report your payments to a major credit bureau in Canada.
So, if you make your payments on time and keep your balance low, you will gradually increase your credit score. KOHO will also give you a free credit score report so that you can track your progress.
Signing up for the process costs only $10/month, and you can pay $60 for six months upfront to reduce hassles. You can then use your credit score while applying for a mortgage or car loan.
Price Matching
KOHO offers a price-matching guarantee on all purchases made through the card. If you find a lower price for an item within 30 days of purchase, KOHO will refund the difference or arrange a process for you to get the product at the lower price.
To claim the refund or request a price match, you will need to provide a copy of the original receipt, the advertisement for the lower price, and your KOHO account number.
Nearly a hundred merchants from Canada are currently participating in this program that covers big purchases of various almost every type. Some leading merchants include Best Buy, Sephora, Home Depot, London Drugs, Apple, Banana Republic, Bose, and many others.
Higher Withdrawal Limits
With the KOHO Premium Prepaid Mastercard, you can withdraw up to $610 per day from any ATM in Canada and the US, which is higher than several competitors. You can withdraw money free of charge from international ATMs once every month. You can also use your KOHO premium account to make purchases online and in-store without any limit.
Other Benefits
As a KOHO premium account cardholder, you will enjoy several additional benefits, such as:
A dedicated customer support team
Free direct deposit
Free online bill payments
Free peer-to-peer payments for every KOHO premium user
Free financial coaching
No foreign transaction fee
Fees and Rates
The KOHO Premium Prepaid Mastercard will charge you a $9 monthly fee or an $84 annual fee, which means you receive a $24 discount by paying the annual fee. That means to offset the fee through the cash-back program, you would need to make $450 in purchases every month.
Once you activate direct deposits with your KOHO account, you will also earn a 1.2% interest on your entire KOHO account balance. There are no monthly fees for the regular KOHO account or the free KOHO account.
KOHO Premium Prepaid Card Quick Overview
Best Overall Value
2% cash back for selected categories
Price matching feature
Feature-rich mobile app for spend tracking
KOHO Premium Prepaid Card Customer Reviews
The KOHO premium card has managed to get generally positive customer reviews across many online user review forums. Most customers have praised the instant cash back they received against their shopping and purchases. However, an unhappy Koho premium review is also common due to the high fees and slow support.
It's a joy every time I receive the 2% cash back for my grocery shopping or refueling my car. I simply LOVE the KOHO prepaid card.

Douglas L
Fantastic would be an understatement for the KOHO card mobile app. I can precisely see where I am spending and where I need to control

Grayson Williams
When I did a lot of shopping last year, I enjoyed using the KOHO card and receiving the 2% cash back. However, now the monthly fee bothers me as I am not doing much shopping recently.

Emma8579
I think the credit building facility KOHO offers at $10/month is too expensive. They should reconsider the fees, at least for the regular users.

Robert D
KOHO Premium Prepaid Card Service Review
Review of KOHO Premium Prepaid Card
| | | |
| --- | --- | --- |
| Overall Pricing and Value | | 90% |
| Cost Value | | 95% |
| Customer Support | | 75% |
| Ease of Use | | 85% |
| Included Features | | 90% |
Now that we have looked at what the KOHO Premium Prepaid Mastercard offers, it's time to find out if you should choose KOHO premium.
Is This Brand Right For You?
The KOHO Premium Prepaid Mastercard is a good choice for those who are:
Tired of traditional banking fees
Looking for a mobile app to track your spending habits
Seeking an interest-bearing account
Looking for a reloadable card with cash-back rewards
Cost Value
When it comes to the cost, the main fee to be aware of is the $9 fee per month (or the $84 annual fee), which may seem like a lot. Still, it's pretty reasonable when you compare it to the fees charged by traditional banks (which can be upwards of $30 per month).
Plus, the monthly or annual fee also gives you great perks, like one free international ATM withdrawal every month, P2P payments, mobile banking app, and direct deposit.
Customer Service
The KOHO team is available 24/7 to help with any issues you may have. Additionally, the KOHO app also has a built-in chat feature so you can get immediate help and you can receive personalized 1-to-1 free financial coaching on request.
Ease of Use
The KOHO Premium Card is effortless to use. You can either use the card like a regular debit card for in-person and online purchases or use the KOHO app to track your spending, set budgets, and more.
Included Features
Here are the card's top features:
Cash back: KOHO premium account gives you 0.5% cash back for regular purchases and 2% for selected categories. You may earn even more by shopping from premium cash-back partners.
Price match: You will get a 30-day price match guarantee to buy products at the lowest available price.
Interest-bearing account: The standard KOHO account lets you earn a 1.2% interest on deposits.
Mobile app: You can track and manage your expenses and account using the KOHO mobile banking app.
Free P2P transfers: KOHO users can e-transfer funds to each other for free, along with one free international ATM withdrawal per month.
Insurance protections: You will get CDIC protection for up to $100,000 on your deposited funds.
Overall
To sum up our KOHO Premium review, it is an excellent choice for those who are looking for a prepaid Mastercard with cash back and other great features. The card is easy to use and the mobile app makes it simple to track your spending. The financial coaching price for free is a great bonus.
2 Top KOHO Premium Prepaid Card Alternatives
| | | | |
| --- | --- | --- | --- |
| | Tangerine Money-Back Mastercard | American Express Cobalt Card | KOHO Premium Prepaid Card |
| Fee | $0 | $12.99/month | $84/year (or $9/month) |
| Rewards | Up to 2% cash back for specific shopping categories and 0.05% cash back for all other regular categories | 5 times reward points for specific dining and drinking purchases, 3 times reward points for selected online streaming subscriptions, 2 times reward points for transport and gas bills | Up to 2% cash back for selected shopping categories that include grocery, dining, and transportation. Up to 0.5% cash back for any other regular spending categories. |
| Rating | 4.7 | 4.7 | 4.4 |
| Detail | Read Review | Read Review | Read Review |
| Link | | | |
Tangerine Money-Back Mastercard
The Tangerine money-back Mastercard is a prepaid shopping and debit card that offers a 2% cash back for several shopping categories. The card does not restrict the amount of cash back you can earn through spending. You can also track your spending and finances with the linked Tangerine mobile banking app.
American Express Cobalt Card
The American Express Cobalt card specifically focuses on consumptions of various types. You can earn many reward points through shopping, dining out, subscribing to online streaming services, or traveling. One of the downsides of the card is its monthly fee of $12.99.
Conclusion
The KOHO Premium Mastercard is an excellent reloadable card for those who want to avoid taking on debt or paying high-interest rates for a credit card.
While it comes with some solid features, you can also consider the American Express Cobalt card if you are a serious consumer or the Tangerine money-back Mastercard to avoid any monthly fees. If you're wondering "Is KOHO premium worth it?," then you might want to try out the regular KOHO account first.
Frequently Asked Questions (FAQs)
Is KOHO a bank account?
No, KOHO is not a traditional bank account. It is a reloadable card that you can use to make purchases, pay bills, and withdraw cash from ATMs.
Can I use my KOHO card as a credit card?
No, you cannot use your card as a credit card. This is because KOHO is a reloadable card, which means you can only spend the funds you have already deposited into your account, unlike a traditional credit card
Can I use my KOHO to withdraw cash from an ATM?
Yes, you can use your KOHO card to withdraw cash from ATMs with Visa Plus or Cirrus logos. You may incur $2-3 network fees for withdrawals.
Does KOHO have fees for inactivity and foreign currency transactions?
KOHO charges a $1 inactivity fee monthly if you remain inactive for six months after maintaining your KOHO account for at least 13 months. KOHO does not charge a foreign transaction fee or foreign exchange fees on the premium prepaid card accounts.
Does KOHO offer a financial service?
Yes, besides being an excellent card you can use to earn cash back from spending, KOHO Premium offers free financial coaching as a service.
ABOUT THE AUTHOR
Noah Edis is a writer and entrepreneur with a wealth of experience in online businesses and marketing. When he's not working on his latest project, you can find him playing competitive dodgeball or pursuing his personal interest in business process automation.
ABOUT THE REVIEWER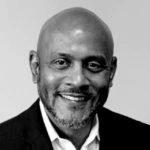 He is an organized and creative thinking sales management professional with experience in outside and inside sales in various markets. Working as freelancer in the Greater Boston Market, he moved to St. Louis and became an Account Executive, then a Sales Manager managing and coaching 12 sales reps covering a nationwide territory. He has developed his team with a combination of consultative selling and value before price coaching mindset which has won him a President's Cup and many other financially rewarding awards at RICOH. His most recent role as a Continuous Improvement Manager provided insight into the importance of delivering a quality product in alignment with the value and reputation of his organization. It further enhances the aspect of selling on value as opposed to price.
+ 1 sources
Bizreport Advisor adheres to strict editorial integrity standards avoids using tertiary references. We have strict sourcing guidelines and rely on peer-reviewed studies, academic research. To ensure the accuracy of articles in Bizreport, you can read more about the editorial process here.
Canada FCA of. Deposit insurance. www.canada.ca. Published May 19, 2016. Accessed November 14, 2022. https://www.canada.ca/en/financial-consumer-agency/services/banking/deposit-insurance.html