CIBC Costco Mastercard Review 2023: Features & Alternatives
All products recommended by Bizreport are selected by our editorial team, independent of our parent company. Some of our stories include affiliate links. If you buy something through one of these links, we may earn an affiliate commission.
Costco is a warehouse club with over 100 branches in Canada. It offers a vast selection of goods plus gas services. The retail giant has recently partnered with CIBC, one of the largest banks in Canada, to offer an exclusive credit card for Costco members.
Pros
Unlimited cash back

No annual fee

Mobile device insurance
Cons
Redeem cash as gift certificates

Cap on earn rate

Requires membership to Costco
Up to 3% cash back

Gift certificates as cash back redemption

CIBC online and mobile banking

Mobile device insurance
CIBC is the fifth largest bank of Canada. It provides a wide range of financial services, from banking to investments. It serves over 13 million customers in Canada.
Costco officially launched its new CIBC Costco Mastercard in March 2022, switching over from its previous partnership with Capital One. Current card owners will be automatically transferred to the new card. Meanwhile, interested users may avail of the card once they get a membership to Costco.
The new CIBC Costco Mastercard offers a variety of benefits and rewards for everyday purchases, especially those made at Costco. Aside from groceries, Costco also sells furniture, appliances, electronics, and gas services.
CIBC (Canadian Imperial Bank of Commerce) is one of the Big Five Banks of Canada. It provides financial services, such as banking, insurance, investments, and wealth management, to over 13 million customers in Canada.
With two giant institutions coming together, how does this new card hold up? Let's take an in-depth look at the features of the CIBC Costco Mastercard.
CIBC Costco Mastercard Advantages
The CIBC Costco Mastercard offers these attractive perks to all Costco members:
Great Earn Rewards
Although it's exclusive to members, the Costco credit card gives you cash back on all purchases outside of the Costco warehouse, including grocery purchases and gas purchases.
No Limit of Rewards
Credit cards typically place a limit on the rewards you can receive. With this new Costco credit card, there is no cap on how much you can earn in a year.
Mobile Device Insurance
The CIBC Costco credit card includes three types of insurance coverage, including the rare mobile device insurance, which covers up to $1,000 per occurrence.
No Annual Fee
Many credit cards come with annual fees that may creep up on you. However, the new CIBC Costco card does not carry any annual fee and will remain free of charge for as long as you have an active Costco membership card.
CIBC Costco Mastercard Features
Each owner of the new CIBC Mastercard will enjoy these features:
CIBC Costco Mastercard Interest Rates
The Costco credit card has competitive interest rates. First, it has a purchase interest rate of 19.75%. The purchase interest rate is the rate applied to your balance when you don't pay in full each month. For cash advances, the interest rate is 21.49%. This is applied when you withdraw cash from your Costco Mastercard account.
CIBC Costco Mastercard Earn Rates
The earn rates for this CIBC card are decent. You get cash rewards beyond Costco purchases, but there are bonuses for Costco gas station purchases and the costco.ca website. What's odd is that there is no special earning rate for Costco Warehouses. The earn rates are as follows:
3% cash back at restaurants and Costco gas stations.
All other gas stations and costco.ca offer 2% cash back.
All other purchases, including Costco Warehouses, earn 1% cash back
There is no limit to how much cash back you can earn in a year. However, the card does have a cap on the rates. Once you reach an annual spend of $5,000 on certain purchase categories, any purchases after will only earn you 1% cash back.
You'll redeem your total rewards in a year in the form of a cash back gift certificate that can be used in any Canadian Costco Warehouse. The gift certificates will always be included in your January card statement. You can receive the gift certificate digitally or through mail.
CIBC Costco Mastercard Insurance Coverage
The card's insurance coverage includes three types: purchase security insurance, extended warranty insurance, and mobile device insurance. The first two are provided by the Royal & Sun Alliance Insurance Company of Canada.
According to the insurance certificate, the price protection service can cover the charges for eligible items that are lost, stolen, or damaged, while the extended warranty doubles the original manufacturer's warranty for the covered item for up to one year.
Device insurance can cover up to $1,000 (Canadian dollars) in the repair or replacement of a mobile phone or tablet in case of loss, theft, or damage. The coverage is valid for up to two years from the purchase.
This Costco credit card also offers optional insurance called the CIBC Payment Protector. It helps reduce the burden of card payments for certain instances like involuntary unemployment, critical illnesses, and death.
CIBC Mobile Banking
Both CIBC online banking and the CIBC mobile banking app make managing your credit card account easy. You can track your monthly and yearly spending as well as your spending in specific purchase categories through CIBC online banking.
Digital credit card statements are also available, and you are free to pay your monthly bill and set up future payments through CIBC online banking or the CIBC mobile banking app. The credit card integrates with Apple Pay, Google Pay, and Samsung Pay, making it easy to pay anywhere with your phone.
Low Income Requirements
The new CIBC Costco Mastercard is easy to acquire compared to other credit cards. Aside from having an active Costco membership, the eligible primary cardholder only needs a $15,000 annual personal income.
Once you get your credit card, you can enjoy a free upgrade to the CIBC Costco World Mastercard, which gives you access to World Mastercard benefits. You just need to maintain a minimum personal income of $60,000.
CIBC Costco Mastercard Quick Overview
CIBC Costco Mastercard Customer Reviews
The transition from Capital One Costco Mastercard to the CIBC Costco card was apparently difficult for Costco Mastercard customers. Many point out the customer service lapses on CIBC's part, while a few long-time Costco members reported smooth transitions.
My parents had a really difficult time with the transition. They didn't receive their statements so they had no idea that they had an unpaid balance and ended up paying interest. Luckily, the balance was very small since they had been in the US for the winter and hadn't used their Canadian credit cards. That is not the point. I had to help them with the online credit card account. CIBC set up the credit card account to not send statements, paperless or otherwise. I had to choose the option to have a statement emailed to them each month. Otherwise, the onus is on the client to log into their account every 30 days to see their balance. Is this CIBC's way of earning more money?

Elana
Absolutely zero transition issues for me – seamless and painless. Love Costco

Scott
Keep an eye on your credit report. Capital one is still showing a balance. Same amount is also showing as CIBC. Capital one should have just transferred to CIBC with one balance, not 2. Currently trying to get it fixed on my credit report.

Maureen
Here's the problem I had with the changeover. My Capital One mastercard was due to expire the end of March. I received a new card with a new expiry date. I wasn't able to activate it for 9 days because services had ended with Capital One but were not yet available with CIBC. Once I could activate the card, I did. I also opted to receive my statements by mail. I don't bank at CIBC and have no intention of doing so. And I do not want its app either. I added CIBC Mastercard as a payee at my financial institution and pay online. So far, so good.

Ruth
CIBC Costco Mastercard Service Review
Review of CIBC Costco Mastercard
| | | |
| --- | --- | --- |
| Overall Pricing and Value | | 84% |
| Cost Value | | 88% |
| Customer Support | | 80% |
| Ease of Use | | 85% |
| Included Features | | 85% |
85
After exploring what features a credit card user can enjoy with one Costco Mastercard, it's time to examine whether or not it is suitable for your needs.
Is CIBC Costco Mastercard Right For You?
The CIBC Mastercard is worth it if you are a regular shopper at Costco Canada. However, you won't get any bonus cash back for shopping at a Costco Warehouse. You would really only reap the full benefits of the credit card if the bulk of your spending goes to restaurants and eligible Costco purchases like costco.ca and Costco gas.
Moreover, you can only redeem cash through Costco gift certificates. If you are looking for a credit card that offers rewards beyond Costco, this may not be the right one for you.
Cost Value
Like One Costco Mastercard, this credit card charges no annual fee, you do need to have a Costco membership card, which costs $60 per year. The 19.75% purchase and 21.49% cash interest rates are competitive, at least. The primary cardholder can also get up to 3 additional cardholders for free.
Customer Service
CIBC customer service reviews are mixed. The CIBC Costco Mastercard is still a relatively new card, so comments about customer service pertain mainly to the transition from Capital One to CIBC.
Other long-time members are satisfied with CIBC's support channels. CIBC currently offers phone support and chatbot support.
Ease of Use
The card can be used for credit card payments in any Mastercard retailer and online, either by swiping or tapping the card. It is also accepted at Costco gas stations and warehouses, plus costco.ca, making it a convenient option when shopping for groceries or other services.
CIBC's user interface is responsive and user-friendly, so it's a breeze to manage your account here. You can easily view your balance, transactions, payments, and more in just a few clicks.
However, what's not convenient is how you redeem your cash back gift certificate. You will have to wait a year to redeem your cash back gift certificate, and it will come in the form of a gift certificate that you can only use in Costco.
Included Features
Unlimited cash back rewards: You can earn as much cash back as you want in a year.
No annual charge: No need to worry about a yearly fee while using this credit card.
Purchase security and extended warranty: This card comes with standard insurance coverage.
Mobile device insurance: You can get protection for one of the most important devices you own.
Low income requirement: You are eligible for the card if you have a minimum of $15,000 annual personal income.
Overall
Is the CIBC Costco Mastercard worth it? Yes, if you are a loyal Costco member. However, with its current features, the new Costco Mastercard may not be great on its own. You would have to pair it with another credit card that has a wider range of perks. The card is still new, so there is plenty of room for improvement. If you are not a Costco member, we recommend holding off on this card until there are updates.
2 Top CIBC Costco Mastercard Alternatives
Tangerine Money-Back Credit Card
BMO CashBack World Elite Mastercard
CIBC Costco Mastercard
Annual Fee
$0
$120
$0
Annual Income requirement
$12,000
Minimum $80,000 (individual) or $150,000 (household)
$15,000 personal income
Additional benefits
Unlimited cash back
Automatic earning
15% cash back welcome bonus
Comprehensive travel insurance
10% cash back welcome offer
No limit on cash back
Mobile device insurance
Rating
4.5
4.3
4.2
Detail
Read Review
Read Review
Read Review
Link
Tangerine Money-Back Credit Card
The Tangerine Money-Back Credit Card is a true cash back card, offering 2% money back on purchases in two categories of your choice, plus a 0.5% bonus on all other purchases. Cash back is credited to your account automatically per month.
BMO CashBack World Elite Mastercard
The BMO CashBack World Elite Mastercard offers a stellar 5% cash back on groceries, 4% on transportation, 2% on regular payments, and 1% on all other purchases. You can also make balance transfers. Additionally, you get a robust travel insurance package that includes free roadside assistance and emergency medical insurance.
Conclusion
The CIBC Costco Mastercard offers a decent range of rewards for everyday purchases. But they're nothing to write home about compared with other cash back credit cards available. However, it is a good choice if the bulk of your spending is at Costco. If you do not have a membership to Costco, then there may be better alternatives out there.
Frequently Asked Questions (FAQs)
Can you earn cash on recurring bill payments with the CIBC Costco Mastercard?
Yes, you can, as they are eligible purchases. Recurring bill payments fall under "Other Purchases," which means you'll earn 1% cash back on them.
What is the customer service phone number of CIBC?
The number to call for CIBC credit card concerns is 1-800-465-4653.
What are CIBC Convenience Cheques?
CIBC Convenience Cheques are a convenient way to pay for purchases without using cash. They work like regular paper cheques, but with added security and other features. For example, they offer zero-liability protection on unauthorized transactions, as well as the ability to track spending online through CIBC's Online Banking service.
What is CIBC Pace It?
CIBC Pace It is a feature for eligible large purchases, such as TVs or furniture. With CIBC Pace It, you spread out payments with installment plans at lower interest rates. Installment fees are 1.50% of the purchase amount.
How do you redeem Costco cash from the new CIBC Costco card?
The cash back you earn with the new CIBC Costco Mastercard can only be redeemed through a gift certificate that is included in every January credit card statement.
How can I view my previous Capital One Costco Mastercard statements?
You can view your statements online through CIBC Online Banking or Mobile Banking.
What is Mastercard International Incorporated?
Mastercard is a credit card network that connects banks, merchants, and other financial institutions to facilitate transactions. It is one of the largest card issuers in the world and is headquartered in Purchase, New York, United States.
ABOUT THE AUTHOR
Noah Edis is a writer and entrepreneur with a wealth of experience in online businesses and marketing. When he's not working on his latest project, you can find him playing competitive dodgeball or pursuing his personal interest in business process automation.
ABOUT THE REVIEWER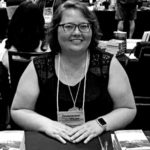 Kristina Knight is a freelance writer with more than 15 years of experience writing on varied topics. Kristina's focus for the past 10 years has been the small business, online marketing, and banking sectors, however, she keeps things interesting by writing about her experiences as an adoptive mom, parenting, and education issues. Kristina's work has appeared with BizReport.com, NBC News, Soaps.com, DisasterNewsNetwork, and many more publications.
+ 6 sources
Bizreport Advisor adheres to strict editorial integrity standards avoids using tertiary references. We have strict sourcing guidelines and rely on peer-reviewed studies, academic research. To ensure the accuracy of articles in Bizreport, you can read more about the editorial process here.
Canada FCA of. Choosing a credit card. www.canada.ca. Published June 6, 2016. Accessed December 27, 2022. https://www.canada.ca/en/financial-consumer-agency/services/credit-cards/choose-credit-card.html
CIBC Costco Mastercard. www.costco.ca. Accessed December 27, 2022. https://www.costco.ca/CIBC-Costco-Mastercard.html
Credit Card | Tangerine. www.tangerine.ca. Accessed December 27, 2022. https://www.tangerine.ca/en/products/spending/creditcard/money-back/
Apply for a BMO CashBack World Elite Mastercard. www.bmo.com. Accessed December 27, 2022. https://www.bmo.com/main/personal/credit-cards/bmo-cashback-world-elite-mastercard/
CIBC Pace ItTM Installment Plans. www.cibc.com. Accessed December 27, 2022. https://www.cibc.com/en/personal-banking/credit-cards/manage/installment-plans.html
Learn About The Benefits Of Your New CIBC Costco Mastercard | CIBC. www.cibc.com. Accessed December 28, 2022. https://www.cibc.com/en/personal-banking/credit-cards/costco.html