Top 10 Best Travel Credit Cards of 2022: Ranked & Reviews
All products recommended by Bizreport are selected by our editorial team, independent of our parent company. Some of our stories include affiliate links. If you buy something through one of these links, we may earn an affiliate commission.
In the months from account opening, travel cards can help you save money when planning a trip, and while traveling offer hotel loyalty programs access. When you use the cards for travel or dining purchases you earn points after you spend. This system allows you to earn many points per dollar spent. For example, if you spend 4,000 on purchases you might earn 4,000 points. When used on eligible purchases, you can redeem points to earn significant discounts, on travel purchases like hotel stays, airline and train tickets, other travel expenses like airport lounge access, car rentals, and dining purchases. These are the best travel cards that will let you travel for less.
Top 10 Best Travel Credit Cards of 2022
Top 10 Best Travel Credit Cards of December 2022
Chase Sapphire Preferred® Card
The benefits to the Preferred program are many, but those bonuses do come with a fee and a high variable interest rate, like an 18.99 25.99 variable that does not include an introductory rate. Users will also need a minimum 700 credit score.
Capital One Venture Rewards Card
Like Chase Ultimate Rewards, the Venture card comes with an $95 fee, one of the lowest on this list, and doesn't charge foreign transaction fees, making it very affordable and travel friendly. And, while the card does include many bonuses for users, some of the bonuses – like lounge access – are limited to annual restrictions.
Chase Sapphire Reserve®
While the Chase Sapphire program has a high fee and a high minimum credit rating, like Chase Ultimate Rewards, there is a lot to like about the program for the right individual or family. The program offers a 50% increased value for points redemption through Chase, points can transfer to other partner businesses, and they include a $300 annual travel credit for use in a variety of ways.
American Express® Gold Card
Before signing on to the program, understand that you have to have a minimum credit score of 700, and that there are limitations to the program. These include no lounge benefits and limited options for those who need to carry a balance from month to month. If you're able to pay off the card on a monthly basis, though, it could be the right card.
Citi Premier® Card
The Citi card lands in our top five because of the low fee and points matching program, allowing customers to quickly earn bonuses including free lights, car rentals, and other bonuses.
The Platinum Card® from American Express
We thing the AmEx plan is one of the best in the premium tier because of the bonus structure and additional credits. However, those bonuses do come with an annual fee of $695 for membership.
Capital One Venture X Rewards Credit Card
The Capital One card has a high fee associated with the program of $395. However, the bonuses and the fact that there are no foreign transaction fees make this a very easy card to use for prepaid hotels booked on your travel. Also cars booked through Capital One may earn bonuses.
BoA® Travel Rewards Credit Card
Like other cards, the BoA card doesn't have an annual fee, however, after the initial zero interest period, the new interest rate will be variable between 16.99% and 26.99%; this high interest rate may make using the card and paying it off harder for some users. However, with contactless card options and a 25,000 bonus after the first three months, also bonus categories, no blackout dates, and the ability to use the card where you want may make up for the high interest.
Wells Fargo Autograph Card
For the first year, the card has a zero percent APR, but after the initial 12 months, the interest rate will become variable. This may make it harder to understand payments and how to pay down debt as interest begins to accumulate. For this year, this card may be the best option for larger purchases that you plan to pay off within a specific period of time.
Delta SkyMiles® Reserve American Express Card
New cardholders can earn 80,000 Bonus Miles and 20,000 Medallion® Qualification Miles (MQMs) after spending $5,000 in purchases within 3 months. However, this offer has an expiry date, so always check with American Express before you apply. You earn 60,000 MQMs with status boosts per year. You also earn another 15,000 MQMs four times per year after you spend $30,000 in purchases on your Card in a calendar year.
Other rewards include 3X Miles on Delta purchases and 1X Miles on all other eligible purchases. The card also offers first-checked bags free on Delta flights and no foreign fees.
What Is a Travel Credit Card?
A travel card is a credit card that helps you save more by earning rewards in the months from account opening for making regular purchases and payments. Using these cards, the consumer earns points, sometimes called miles, for every dollar that they spend. The downside to a travel card is that there are usually fees in addition to higher interest rates than can quickly make a credit card balance balloon up and your credit score to fall down.
What Makes A Good Travel Credit Card?
Fees
All travel cards have fees, but a good travel card will balance the fees and interest rates to keep their customers happy. The fee can range from $50 per year to more than $500 per year, so read all of the rules for the cards you're interested in before making a decision.
Foreign Transaction Fees
In addition to the fee, and applicable local sales tax, some cards will charge foreign transaction fees. These are charges made on purchases from outside your country of residence.
Annual Fee
Annual fees are charges from the card company related to being part of the reward program. While these cards allow the user to earn miles per dollar spent, the company makes money by also charging a fee for the use of the card.
Rewards
When choosing a card, you should weigh the fee against the rewards earned per purchase. Some preferred rewards member cards will make the reward even with the amount spent – 1 mile for every $1, for example. Others will make the reward only a percentage of what was spent.
Earning Rate
For frequent travelers, the earning rate of a reward travel card is the amount of points and miles that are earned compared to the amount of money spent to earn each point or reward. It is sometimes called a point or miles per dollar rate. If it is a 1:1 split, you earn the same number of points per dollar spent. If it is a 2:1 or more split, then you earn fewer points per 1 spent
A Sign-up Bonus
Some reward cards will offer a one-time, sign-up bonus of 1,000 points or more. This is an incentive to help you earn that first reward trip, hotel collection bookings, or free car rental, and is a good way to show the customer how the card can make money for them over time. Many purchases unlimited complimentary access can also be a bonus.
Free or Discounted Travel
With travel rewards cards you earn free or discounted travel rewards for each of the travel and dining made, even if you haven't gone on a trip. Cards can be used at many restaurants and gas stations, as well as other stores, and with each purchase, the cardholder earns rewards points. When enough points have accumulated, the cardholder can redeem points for offers like hotel credit, free car rental, or discounted plane, train, or bus tickets.
Co-Branded Travel Cards or General Travel Cards?
Sometimes businesses will partner together to create a network to further incentivize the user. A hotel brand, gas company, or travel brand might join together with a credit company like Chase Ultimate Rewards to offer more ways for the consumer to save money on travel. If you frequently travel with an airline, shop at the same retailers, or eat at the same restaurants these co-branded cards can quickly accumulate points, but if you search out the best deals rather than traveling according to preferred brands, you won't earn as many rewards.
Final Thoughts
Unlike being a basic card member, travel credits are a good way to earn annual ultimate rewards for things you would purchase anyway. These rewards can then be turned into discounts for vacations, discretionary spending, and other things you would typically purchase. The key is to understand how points accumulate, how much you have to spend on an annual basis, and how much the annual fees are that are attached to the card. Another thing to watch is whether each card purchase must be paid off within a certain amount of time for the rewards in the months from account opening.
Frequently Asked Questions (FAQs)
ABOUT THE AUTHOR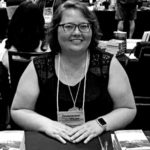 Kristina Knight is a freelance writer with more than 15 years of experience writing on varied topics. Kristina's focus for the past 10 years has been the small business, online marketing, and banking sectors, however, she keeps things interesting by writing about her experiences as an adoptive mom, parenting, and education issues. Kristina's work has appeared with BizReport.com, NBC News, Soaps.com, DisasterNewsNetwork, and many more publications.
ABOUT THE REVIEWER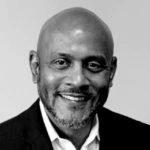 He is an organized and creative thinking sales management professional with experience in outside and inside sales in various markets. Working as freelancer in the Greater Boston Market, he moved to St. Louis and became an Account Executive, then a Sales Manager managing and coaching 12 sales reps covering a nationwide territory. He has developed his team with a combination of consultative selling and value before price coaching mindset which has won him a President's Cup and many other financially rewarding awards at RICOH. His most recent role as a Continuous Improvement Manager provided insight into the importance of delivering a quality product in alignment with the value and reputation of his organization. It further enhances the aspect of selling on value as opposed to price.
+ 2 sources
Bizreport Advisor adheres to strict editorial integrity standards avoids using tertiary references. We have strict sourcing guidelines and rely on peer-reviewed studies, academic research. To ensure the accuracy of articles in Bizreport, you can read more about the editorial process here.
Consumer Credit Counseling Service (CCCS). Credit.org. Accessed November 13, 2022. https://www.credit.org/cccs
BBB: Start with Trust® | Better Business Bureau®. Betterbusinessbureau.com. Published 2022. Accessed November 13, 2022. https://www.betterbusinessbureau.com