American Express Cobalt Card Review 2023: Features & Alternatives
All products recommended by Bizreport are selected by our editorial team, independent of our parent company. Some of our stories include affiliate links. If you buy something through one of these links, we may earn an affiliate commission.
American Express is a multinational financial services corporation that offers charge and credit cards, traveler's checks, insurance, and financing products. It currently has over 121.7 million cards in circulation globally. The company has offices in Toronto and Hamilton.
Pros
Great welcome bonus

Flexible rewards redemption

Robust travel benefits
Cons
High annual fee

High credit score requirement

Low acceptance rate
Welcome Bonus

Travel Insurance 

Flexible Rewards
American Express is headquartered in Three World Financial Center in New York City. It was founded in 1850 and is one of the 30 components of the Dow Jones Industrial Average. It is also one of the largest card issuers in the United States.
American Express is a diversified financial services corporation offering charge and credit card products and point-of-sale financing options. Although headquartered in the US, the company has established a significant presence in Canada, with offices in Toronto and Hamilton.
One of its flagship cards in the country is the American Express Cobalt Card. This credit card was launched in 2017 and has gained much popularity among Canadians. It is best known for its high rewards, relatively low fees, and flexible redemption options.
The Cobalt card is accepted in major retailers, groceries, restaurants, food delivery, hotels, and pharmacies, which is why it is an attractive option for Millennials who frequently dine out, shop, and travel.
American Express Cobalt Card Advantages
Here are the main advantages credit card users can enjoy when using the American Express Cobalt Card.
Impressive Welcome Offer
New cardholders can earn a sign-up bonus of up to 30,000 Membership Rewards points that could be redeemed for up to $300 – enough for a weekend getaway.
Flexible Rewards
With the Cobalt Card, you can earn points on eligible eats, groceries, transportation, car rental bookings, food delivery, and streaming purchases and also choose to redeem your rewards for cash back, gift cards, or merchandise.
Great Earning Potential
The card offers a lot of points for common purchases, resulting in a high earning potential for a typical monthly spend. Couple it with the welcome bonus and you can gain a lot in just the first year.
Travel Insurance
The card comes with a robust travel insurance package that covers over 10 different types – from emergency medical insurance coverage to mobile device insurance coverage.
American Express Cobalt Card's Features
The American Express Cobalt Card provides various handy features that many users will find valuable. Here are the details for each one below.
Welcome Bonus
The card comes with a generous sign-up bonus of up to 30,000 Membership Rewards points. To qualify for the full bonus points, new cardholders spend $500 in net purchases for each monthly billing period of the card membership, earning you 2,500 Membership Rewards per cycle.
Travel Benefits and Coverage
The American Express Cobalt Card is a highly attractive travel credit card as it offers plenty of travel perks aside from insurance coverage.
For transferring points, cardholders have a wide range of choices for air travel. The company is partnered with seven airlines: Aeroplan, Air France KLM Flying Blue, Alitalia MilleMiglia, British Airways Avios, Cathay Pacific Asia Miles, Delta SkyMiles, and Etihad Guest.
One of the unique features of the American Express Cobalt Card is the Fixed Points Travel Program. This program allows cardholders to book tickets to specific regions using the Membership Rewards points. The points cover the base airfare only.
The number of points required is fixed, regardless of when you book your trip or how prices fluctuate. As a result, this feature provides greater flexibility and value for cardholders who frequently travel.
The card still gives you perks if you make a travel booking outside American Express's partners. This is possible through the Flexible Points Travel Program, which allows you to use your points to pay for the purchase.
The American Express Cobalt Card comes with a comprehensive travel insurance package with over 10 types of insurance coverage. These are:
1-year extended warranty
Up to $5 million in emergency medical insurance (out of province/country)
$250,000 travel accident insurance
Flight and baggage delay insurance
Hotel burglary insurance
Lost or stolen baggage insurance
Car rental theft and damage insurance
Mobile device insurance
Other travel benefits include a $100 hotel credit for amenities like spa, dining, and leisure facilities at any participating hotel in The Hotel Collection. Cardholders can also transfer points to the Marriott Bonvoy and Hilton Honors.
However, the AMEX Cobalt card is not perfect. The downsides to its travel benefits are no airport lounge access offers and trip cancellation insurance.
Points Earned Per $1 Spent
It's easy to stack up your points for everyday purchases with the card. The American Express Cobalt Card offers one of the highest earning rates for food and groceries. It also covers streaming services in Canada, like Netflix, Spotify, Disney+, and Apple TV+.
You can earn Membership Rewards points on these eligible purchases:
5x points on eligible eats and drinks (including grocery stores and food delivery)
3x points on eligible streaming subscriptions
2x points on eligible travel, gas purchases, and transit purchases
1x point on every other eligible purchase
Membership Rewards Points
For a rewards credit card, The AMEX Cobalt Card has plenty to offer. You can choose to redeem your points in a wide range of rewards programs available. The value of your points will also depend on your chosen program. Aside from the travel programs, cardholders can redeem points for streaming services, retail, food and drink purchases, gift cards, merchandise, and statement credits.
Interest Rates and Fees
Perhaps a con of the American Express Cobalt Card is that it has a high annual fee of $155.88, billed at a monthly fee of $12.99. This is higher than competitors' typical fee of $120. On the bright side, there is no annual fee on additional cards. Cardholders can enjoy up to 9 free additional cards.
The card charges a competitive annual interest rate of 20.99% and 21.99% on cash advances. You will also be charged a foreign transaction fee of 2.50% for foreign purchases. To be eligible for the credit card, users would need at least a fair to good credit score and a minimum annual income of $12,000.
American Express Cobalt Card Quick Overview
Best Overall Value
Great welcome bonus
Flexible rewards redemption
Robust travel benefits
American Express Cobalt Card Customer Reviews
Credit cards by American Express have impressed customers from various countries. Here are some users that have left an American Express Cobalt review on Trustpilot.
I have owned AMEX platinum card for 4 years and this is so far my best credit card. I am not going to list all the perks that come with that card, I will tell you only one thing that impresses me the most which is their customer service. It's always easy and fast to reach them whether through mobile app or phone number. They are very professional and courteous and each time I contacted them my issues were solved very quickly. In my opinion other businesses should take their customer service as a role model. I have experienced good customer service from other businesses too but AMEX so far is unbeatable.

Roman
So far so good. Easy to apply and accepted online without issue. Competitive APR% rate. Generous credit limit and card was delivered quickly. Even better, the virtual version of the card was available in my Apple Wallet immediately and worked straight away for purchases using my iPhone before the actual card arrived. Most major retailers appear to accept Amex with only a few smaller businesses reluctant. Amex app is easy enough to use and manage your account and repayments. Not dealt with any Amex staff yet. I would recommend on my experience to date.

ckracer
Been with them for a couple of years. Best customer support of all my credit cards or banks ( I have over 10). Easy to communicate online and in chat. Excellent app and website. Very good credit card perks. Reversed charge when I was scammed online. Overall, good experience.

Myke
Just two words: absolutely the best credit card available in Italy. The included insurance and customer service are EXCELLENT. Thank you.

Giorgio
American Express Cobalt Card Service Review
Review of American Express Cobalt Card
| | | |
| --- | --- | --- |
| Overall Pricing and Value | | 90% |
| Cost Value | | 85% |
| Customer Support | | 85% |
| Ease of Use | | 90% |
| Included Features | | 95% |
Before we go, let's answer important questions on whether the American Express Cobalt Card is the right choice for you.
Is This Brand Right For You?
American Express has an established presence in Canada, and offers an excellent suite of rewards, from everyday purchases to travel perks, like its flexible and fixed points travel program.
However, American Express's acceptance rate may not be on par with other credit cards in Canada, like Visa and Mastercard. For example, Costco and Loblaws are two major retailers that do not accept AMEX cards. If you like to shop in these stores, consider choosing another credit card.
Cost Value
AMEX Cobalt has a high annual fee compared to other credit cards. It is also charged as a monthly fee. If you are not keen on paying a large fee every month, you may be better off with cards that don't charge annual fees. Other than that, the Cobalt card's additional fees are competitive.
Customer Service
Customer reviews for American Express on TrustPilot are mixed, depending on the country of origin. Some have strong words for the company's customer support, while others sing praises. So far, no Canadian customers have left a review.
Ease of Use
American Express's user interface is highly intuitive. You can also easily manage your account through the AMEX mobile app. This can be helpful for balance updates and sticking to due payments.
Included Features
AMEX Cobalt is known for its flexible programs. It's also easy to earn bonus points, starting with the card's large welcome bonus that can be redeemed for concert tickets or a weekend getaway. If all the perks coincide with your everyday spending habits, then go for it,
Overall
The American Express Cobalt Card is a rewards credit card that is suitable for those whose lifestyles include travel, food, and drinks. You can earn huge points for simply making common purchases. While the card comes with a high annual/monthly fee, the hefty rewards more than make up for it.
Alternative to American Express Cobalt Card
Tangerine Money-Back Mastercard
KOHO Premium Prepaid Card
American Express Cobalt Card
Fee
$0
$84/year (or $9/month)
$12.99/month
Rewards
2% cash back on your chosen categories
2% cash back on transportation, purchases in grocery stores, and restaurant meals
0.5% on every other purchase
5x points on food and groceries
3x points on streaming subscriptions
2x points on travel
1x point on every other purchase
Rating
4.5/5 stars
5/5 stars
4.5/5 stars
Detail
Read Review
Read Review
Read Review
Link
Tangerine Money-Back Mastercard
The Tangerine Money-Back Mastercard is issued by Tangerine Bank, a subsidiary of Scotiabank. The card offers the most savings in terms of fees, as there is no annual fee and the interest rates are relatively low.
KOHO Premium Prepaid Card
The KOHO Premium Prepaid Card lets you earn 2% cash back on transportation, groceries, and restaurant purchases. The card also offers price matching, which involves paying you the difference in case you find a lower price for an item you purchased with the card.
Conclusion
The high rewards points, travel insurance, flexible and fixed points travel program, and flexible redemption are some of the American Express Cobalt Card's best features. Although the acceptance rate needs improving, the perks that come with the card are hard to resist for those who love to spend frequently on travel and food.
Frequently Asked Questions (FAQs)
Does the American Express Cobalt Card have an annual fee?
Yes, the American Express Cobalt Card has an annual fee of $155.88, billed monthly at $12.99.
Does the American Express Cobalt Card include airport lounge access?
No, the AMEX card does not offer airport lounge access.
Does the American Express Cobalt Card have perks for travelers?
Yes, the American Express Cobalt Card has offers travel insurance, along with a flexible and fixed points travel program.
ABOUT THE AUTHOR
Noah Edis is a writer and entrepreneur with a wealth of experience in online businesses and marketing. When he's not working on his latest project, you can find him playing competitive dodgeball or pursuing his personal interest in business process automation.
ABOUT THE REVIEWER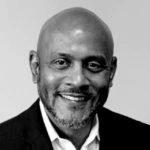 He is an organized and creative thinking sales management professional with experience in outside and inside sales in various markets. Working as freelancer in the Greater Boston Market, he moved to St. Louis and became an Account Executive, then a Sales Manager managing and coaching 12 sales reps covering a nationwide territory. He has developed his team with a combination of consultative selling and value before price coaching mindset which has won him a President's Cup and many other financially rewarding awards at RICOH. His most recent role as a Continuous Improvement Manager provided insight into the importance of delivering a quality product in alignment with the value and reputation of his organization. It further enhances the aspect of selling on value as opposed to price.
+ 1 sources
Bizreport Advisor adheres to strict editorial integrity standards avoids using tertiary references. We have strict sourcing guidelines and rely on peer-reviewed studies, academic research. To ensure the accuracy of articles in Bizreport, you can read more about the editorial process here.
American Express is rated "Poor" with 2.0 / 5 on Trustpilot. Trustpilot. Accessed November 11, 2022. https://www.trustpilot.com/review/www.americanexpress.com