Top 6 Best Accounting Software For Small Business 2022: Reviews & Picks
All products recommended by Bizreport are selected by our editorial team, independent of our parent company. Some of our stories include affiliate links. If you buy something through one of these links, we may earn an affiliate commission.
Intuit QuickBooks Online
Top rated accounting software
Wave Accounting
Innovation award in financial services
Xero
Most satisfied customers award
The need to maintain company books and records and perform other financial operations with software solutions cannot be overstated. This is where accounting software comes in. These programs are able to improve business efficiency by simplifying the process of managing books and customer relations.
Accounting software has been in existence for many years with the first one being introduced in 1978. The implementation of accounting software is an important factor that many business owners consider when making a decision on which one to use.
6 Best Accounting Software For Small Business 2023
What Is Accounting Software?
Accounting software is a computer program that helps accountants and bookkeepers to manage the financial transactions of a company. The software records all transactions and account balances and helps users to examine the financial status of an organization. Accounting software is produced by various companies and the functionality of these programs varies depending on the type of product that was purchased.
All companies cannot use the same type of software because their accounting software needs vary. A company might be focused on making easy and efficient electronic payment processes while another may primarily need a program that monitors all financial transactions in the firm. The accounting software a business uses must be streamlined to the needs of the company to serve all the major purposes required.
How Does Accounting Software Work?
Accounting software records financial transactions and examines the current state of a company's finances. They are programs that help simplify the difficult process of recording all of the money flowing in and out of a company. Accounting software has different features and offers a wide range of services. They track expenses and income, pay vendors, process invoices, access and print tax forms, and so much more.
An accounting system may either be a single or double entry. A single-entry system is a type of accounting system where a transaction is recorded using a line item in a business ledger. Whereas, double-entry systems record each transaction in separate accounts as both a credit and debit.
Read more: Top 10 Best Bookkeeping Software
6 Best Accounting Software For Small Business June 2023
There are several accounting software available to companies. The various options come equipped with different functionalities and small businesses must choose which one suits them the most. The best accounting software for small business are stated below.
Intuit QuickBooks Online
Quickbooks has an intuitive and user-friendly interface. However, it requires a learning curve to fully understand the functionalities and features especially when the user is not experienced with accounting software programs. It is regarded as the most comprehensive accounting software with accounting features like online payments, receipt scanning, custom pricing, etc.
A major selling point of this software is the inventory management it offers and the feature of various add-on programs to improve its efficiency. The software is best for users who want to have access to multiple tools to track and record company finances.
The software allows multiple third-party integrations
Offers various payment plan options
Comprehensive record management and reporting
Easy accessibility and sharing of information
Offers a 30-day free trial
Learning curve required to fully utilize the program
Limited platforms and interfaces are supported
Plans offer limited functionalities for the cost when compared to alternatives
QuickBooks was developed and introduced in 1983 by Intuit. The accounting software simplifies the process of managing company finances with comprehensive tools for accounting, tax filing, inventory, expense management, invoicing and payroll.
Intuit QuickBooks was primarily designed for small and medium-scale businesses and the product is available in different international markets across the world. The software can be installed directly on a device and can also be accessed online using a cloud service – QuickBooks Online. This option allows users to use the product by charging a monthly subscription fee, unlike a full upfront fee that is required for the local software.
Wave Accounting
Wave accounting is very easy to use. Users do not require a steep learning curve to understand how to navigate the software and access the available features. It allows users to use simple accounting tools for free. It allows unlimited billable clients, accounts payable, and accepts online payments with no deep accounting background knowledge required for users.
However, this software is only suitable for small-scale businesses because it does not cover important accounting functionalities like inventory management. Its customer support is unavailable for users who do not invest in the software.
Intuitive and user-friendly interface
Offers a free-for-life version
Users have access to unlimited invoices, receipts, and expenses
Allows unlimited users with the availability of unique permissions
Poor customer care with limited support options
Limited functionality omits important features like time tracking.
Wave accounting is a free accounting software that is perfect for small businesses to track and monitor all company income and expenses as well as other financial management options. The software is free to use which implies that small business owners can use it to design several accounting reports, perform accounting tasks, accept payments online, project management, and send invoices.
The software offers a paid option with the provision of additional features to users. The primary goal of the program is to help small businesses make their bookkeeping more efficient, accessible and accurate. There are customizable invoice templates that can be implanted easily by end users.
Xero
Xero can help small businesses easily manage inventory, and payroll and carry out other financial processes. The software is easy to implement and can be integrated with so many other applications. Also, automation improves the efficiency as expenses and taxes can be managed easily by businesses without worries. The software is great for small businesses looking for inventory management tools with fully customizable dashboards.
Easy streamlining and intervention with 1000 third-party applications
Inventory management is available under all packages
Quick automation of manual tasks
Unlimited users are available for all plans on the software
Software does not support Exchange Trade Products (ETPs)
Multi-currency support is not available on all plans
Limited customization features
Customer care offers no phone support
Xero is a cloud-based accounting software that was developed for small businesses to easily manage financial operations in the firm. The software makes easy integrations with third-party platforms and software. Users are offered a 30-day free trial when the software is used for the first time and users can input their company details and connect their banks.
Xero helps to improve the efficiency of businesses by automating multiple day-to-day tasks and also managing client records. Users do not have to run the software manually each time a record is needed. The software can run with full automation.
Freshbooks
Freshbooks offers users a free 30-day trial after which payment will need to be made to continue using the software. The software offers multiple pricing plans and for more money, users will get access to additional features. The lite feature which is the cheapest pricing plan offers an automated bank import and customized invoices to users.
The software is easy to use and beginners who are inexperienced with accounting software also find it easy to navigate the platform and use its features for their businesses. The software is best for small businesses that want full access to inventory and invoice management tools with future plans to scale up and expand.
Supports multiple languages and currencies
Third-party integration with 100 applications
Intuitive and user-friendly dashboard and options
Allows efficient project collaborations
Excellent customer service
Unavailability of quarterly tax estimates
Cannot run complex inventory management operations
Put a limit to the number of current users and clients
Freshbooks is an accounting software that was developed in 2004 to provide financial management features like expense and time tracking, payrolls, and invoicing to small and medium-sized businesses. The software serves the primary function of running invoices quickly and accurately. It is best suited for small businesses (service-based businesses) with tools for cash flow and financial reporting.
Freshbooks provides multiple invoicing tools to clients, which allows them to easily create, send and track invoices to clients with additional customization features. The software has an intuitive dashboard and requires no steep learning curve to understand its functionalities. Small businesses can track the time and expenses of employees easily with Freshbooks.
Sage Business Cloud Accounting
Sage Business Cloud Accounting enables businesses to perform financial tasks like creating, sending and tracking invoices, receiving payments and monitoring bookkeeping activities. Users need no prior deep knowledge of accounting software before they can properly use the program. The invoicing software helps to track inventory, sales tax, financial reports, and track income with customer relationship management tools for multiple businesses.
There are multiple pricing plans available to users and small businesses can scale up with this software. The main dashboard is intuitive and displays all the required information accurately. This software is perfect for small-sized businesses that want an unlimited number of financial accounts and access to invoicing and bookkeeping tools.
Easy to use
Seamless navigation
Supports deployment in multiple platforms
Reasonable and affordable monthly subscription compared to alternatives
Offers double-entry accounting
Time and expense tracking functions are very limited
Does not include any built-in payroll
Sage Business Cloud Accounting is a cloud-based accounting software that was introduced by the Sage Group in 2011. This software allows small and medium-sized companies to manage invoices, stocks, and track expenses. Users can easily create, send and track invoices with the software.
Sage Business Cloud Accounting was primarily developed to offer businesses tools for tracking files and expenses as well as payrolls and payments. The software also has fully customizable invoices and other additional features in the dashboard.
Zoho Books
Zoho Books comes with a free plan that makes the basic features of managing accounting operations available to small businesses. Its customer support is very responsive with a 24-hour availability on every business day of the week. There are also multiple support options.
Zoho Books is a perfect fit for businesses that want to create professional invoices and automate various financial management processes from invoice creation to account management. The software allows inventory tracking, tax season and purchase invoice management.
Fully automated financial operations
Free to use with additional packages for upgrade
Low cost for usage when compared to other alternatives
Offers users excellent customer support
Limits the maximum number of users to 10
Scalability is reduced even with higher-level tiers
Unavailability of multiple third-party integrations
Zoho Books is an online accounting software that allows small-scale businesses to manage inventory, projects and invoices efficiently. The software was developed to improve business efficiency by automating workflows with full finance management tools.
Zoho Books makes it easy for enterprises to organize all transactions. There are multiple packages offered to users with a free version offering of the software also available. The higher-level plans offer more functionalities
Benefit Of Accounting Software For Small Business
Accounting software helps small businesses to save time and become more efficient through the automation of financial processes. These software programs provide basic accounting management tools. However, each tool has unique features that make it stand apart from others. Most accounting software help to manage recurring invoices, and bank accounts.
Small businesses must choose affordable accounting software that offers functionalities that are streamlined and suited for their operations. Accounting software can help small businesses understand their financial status and health better as well as the organization of accounts, invoices, expenses, time and payrolls for the smooth running of business transactions. .
How To Choose Small Business Accounting Software
To choose the right accounting software for a small business, the most important factor to consider is the required features and functionality. Businesses must ensure the software offers solutions to all their accounting, bookkeeping and financial management needs.
Another factor to consider is the budget. Small businesses must determine the amount they are willing to pay for automated accounting assistance or if free software with reduced functionalities is better for them. Also, small businesses should choose accounting software according to how familiar the accountant or operator is with them. Small businesses should avoid complex software programs. The accounting software program should have advanced features to support business bank accounts as well as income and expense tracking. The best overall accounting software for a business will typically include all these functionalities.
Cost Of Accounting Software For Small Business
The costs of acquiring or using accounting software vary from product to product. Some software come with set-ups and packages that must be installed and configured for them to run properly while others may be cloud-based where users can access them from supported devices anywhere.
Different companies price their accounting software in various ways. Some software programs require the payment of a one-time fee to purchase the whole software and have unlimited access to the functionalities and features while some other ones may require subscriptions. The subscriptions may be available under different pricing plans for various account levels. The system usually follows a similar pattern – the higher the price, the more functionalities.
Some free accounting software programs are available to small businesses and their functionalities can be checked to determine if they will be able to cover all the needs of the business. Some software include both one-time payments and subscriptions (monthly or annual) especially those that feature multiple add-on products. Small businesses should go for accounting software with affordable packages that are streamlined for their requirements and accounting needs.
Final Thoughts
The importance of accounting software to small businesses cannot be overstated. They improve the overall efficiency and accuracy of businesses and help maximize output. These programs can monitor and keep records of all transactions flowing in and out of a company as well as create and send customizable invoices, perform inventory management, track time and expenses, perform tax management, authorize payments and payrolls, and employee access within the company.
Different software programs have areas where they shine and a company that needs full invoicing tools should invest in accounting software that provides this feature primarily. With accounting software, small businesses can run and view a financial report in a matter of seconds to review the financial state.
This will help in determining whether profit is being made and also predict all tax liabilities. They allow small businesses to make calculated and quick business decisions from the raw data and the automated workflows ensure businesses are not covered in errors of any form.
Frequently Asked Questions (FAQs)
Is there free accounting software?
Yes, there is. Wave Accounting and ZohoBooks both offer users free packages
Can I download accounting software on my device?
Yes, you can. Accounting software programs are deployed in different ways and some can be downloaded while others can only be used online.
Must I be an accountant using accounting software?
No. There is simple accounting software that people without apricot accounting knowledge can easily use.
Why are accounting software programs so expensive?
Most accounting software offers different pricing packages and business owners must choose plans that are affordable for them.
ABOUT THE AUTHOR
Hannah is a seasoned writer based out of Pennsylvania. With years of experience in various writing niches, she provides SEO and on-demand content for Businesses in all industries
ABOUT THE REVIEWER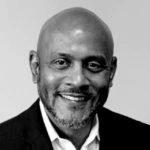 He is an organized and creative thinking sales management professional with experience in outside and inside sales in various markets. Working as freelancer in the Greater Boston Market, he moved to St. Louis and became an Account Executive, then a Sales Manager managing and coaching 12 sales reps covering a nationwide territory. He has developed his team with a combination of consultative selling and value before price coaching mindset which has won him a President's Cup and many other financially rewarding awards at RICOH. His most recent role as a Continuous Improvement Manager provided insight into the importance of delivering a quality product in alignment with the value and reputation of his organization. It further enhances the aspect of selling on value as opposed to price.