Wave Review In Canada 2023: Features And Alternatives
All products recommended by Bizreport are selected by our editorial team, independent of our parent company. Some of our stories include affiliate links. If you buy something through one of these links, we may earn an affiliate commission.
Wave accounting is a free platform that helps small businesses and sole proprietors stay organized and access the basic accounting tools they need for financial management of their small entity.
Pros
User-friendly software

Free platform

Unlimited income and expense tracking

Unlimited invoicing with customizable templates

Dedicated invoicing mobile app

No limit to users
Cons
No add-ons

No phone support
All features are free

Accounting menu

Invoice creation 

Receipt scanning

Unlimited number of users

Accountant access
Founded in 2009

Based in Toronto, ON

All packages are free
Wave is free accounting software that is a great option for small businesses with less than ten employees, or for independent contractors, freelancers, and other businesses that are looking for a budget-friendly solution.
Wave is very accessible and user-friendly, and doesn't require users to have a wealth of accounting knowledge or expertise in order to get started. Even still, it's a full-service platform that has all the accounting basics you need to keep financial affairs in order and running smoothly.

With further integrations, like Wave payroll or Wave money, Wave allows users to take care of all bookkeeping tasks, invoice creation, inventory tracking, and more. Even still, given that it's an entirely free platform, there are no higher tiers to pay for that will come with more advanced features, which may be a limitation to some users.
Wave Advantages
There are many Wave features that are beneficial to users, which we will cover in more detail below.
User-friendly
One of the main draws of Wave accounting is that it's a simple and easy-to-use platform that's accessible for businesses at any level. It's a great option for those who don't have advanced knowledge of accounting topics, which won't be a limitation on Wave's platform.
Unlimited users
Another great feature of Wave accounting is that they don't limit the number of users that can access the account. This is great for any business that wants to grant access to their bookkeeper, accountant, or other team members. This is particularly great because there's no option to pay up for more features or user permissions.
Reconciliations and bank uploads
In addition, Wave makes it simple to do bank reconciliation and bank uploads or transfers. This is all easily accessible from the main dashboard, where you will notice your cash flow and profit and loss statements.

You can easily connect your bank account to automatically download and categorize transactions. Plus, you can also track sales tax with this feature.
Hassle-free Invoice management
Lastly, one of the main benefits of using Wave accounting is that it has straightforward and simple-to-use invoicing and customization. This makes it easy to set up recurring invoices, monitor all outstanding invoices, and customize templates to meet your needs.
Wave Packages
We've already mentioned that Wave is a free platform for accounting, so there are no tiers of varying prices to choose from. Starting an account with Wave is simple, so continue reading below to see the main features that are included with your Wave account.
| | |
| --- | --- |
| | Accounting Free |
| Get unlimited income and expense tracking | |
| Make unlimited bank and credit card connections | |
| Add unlimited partners, collaborators, or accountants | |
| Keep business and personal expenses separate to seriously simplify tax season | |
| Accounts payable | |
| Deposit checks and track your income with our mobile app | |
| Get coaching or support from our team of bookkeeping, accounting, and payroll experts | |
Accounting Free Plan
The free plan offered by Wave has a large range of basic features included in the platform, which is the main draw of their software. When you have a Wave accounting account, it will come with bookkeeping, double-entry accounting, expense tracking capabilities, inventory management, transaction management, sales tax tracking, recurring billing, and more.
Wave Quick Overview
Wave is a free software program for small business accounting matters with straightforward capabilities.
Wave Customer Reviews
When looking at Wave's customer reviews on Trustpilot, it appears that the overall consensus among consumers is mixed overall. Mainly, customers praise them for their straightforward platform that is fully free, though some users with concerns have had issues with Wave withholding payments from their clients.
The best small business accounting software for non-accounting types by far. It's the only software that gives full functionality, and best of all, it's free!

Sharon
The free version of app can help you manager your small business. I didn't use their payment options, so I can say nothing about that. The app is good for invoicing and accounting

Peter
I am a freelancer and have been using Wave for about 4 years. QuickBooks Online and Xero no doubt have more features but Wave has all the functionality I need. I just can't get my head around that it's completely free! If you are a freelancer and want a simple to use system for invoicing your clients and tracking expenses, Wave is perfect.

Vincent
I have the same problem as other reviewers. They withheld a credit card payment from a client and would not respond to my emails or explain what was happening. There is no way to talk to someone for support. Stay away from this company.

Greg
Wave Overview Review
Review of Wave
| | | |
| --- | --- | --- |
| Overall Pricing and Value | | 88.75% |
| Cost Value | | 100% |
| Customer Service | | 85% |
| Ease of Use | | 90% |
| Included Features | | 80% |
Wave is an excellent option for an accounting platform that's free, though it isn't necessarily the right fit for all users.
Is This Brand Right For You?
So is Wave a good choice for you? The truth is, Wave is a great choice for businesses that are smaller, or have more simple needs. Wave allows you to connect to your bank account to allow for transaction monitoring and financial management with all current data.
With add-ons like Wave payroll, businesses can pay their employees and track all payroll taxes to stay organized ahead of tax filing. In addition, Wave payments allow for credit card processing and other payment terms.

They don't limit the number of users, which can be a great bonus for many, though there aren't any ways to pay more or bundle packages to get more features than what's provided. So, growing companies or businesses with complex needs may search elsewhere.
Cost Value
Given that Wave is a free platform, the cost value of their software is very high. This is a great option for businesses that are looking for a budget-friendly option, and is the most affordable platform available today.
Customer Service
Wave accounting doesn't offer a comprehensive customer support team. One-on-one customer support is available through the paid Accounting Coaching program, though support for all other customers is only available on a self-service basis. So, if small business owners need to contact the team for live support, they will likely have to pay more for dedicated customer support help.
Ease of Use
One of the main benefits of Wave is that they have a very simple-to-use and intuitive interface. The platform doesn't require users to have a substantial amount of accounting knowledge in order to use the platform, though it does help. Plus, they have a simple mobile app that makes the platform easy to access and navigate. All in all, their platform is very approachable and accessible, though it does help to have some level of finance and accounting knowledge.
Included Features
For a free platform, Wave offers numerous features that are beneficial to small companies. This includes tracking sales taxes, credit card processing, receipt scanning, accepting bank payments, making a bank reconciliation, and more. Even still, add-ons like Wave Payments, Wave Payroll, and others allow businesses to receive additional perks and benefits.
Overall
For small business owners with simple accounting needs, Wave Accounting is a free platform that can provide them with the basic essentials that they need to stay organized. There are some paid features like Wave Payroll and Wave Payments that can provide users with additional functionalities for advanced financial management. Even still, Wave accounting may not be the right choice for quickly growing businesses or larger companies that have more sophisticated needs.
2 Top Wave Alternatives
Now that we've reviewed the top advantages of Wave accounting, let's take a look at how it compares to some of its competitors in the space.
| | | | |
| --- | --- | --- | --- |
| | Xero | Melio | Wave |
| Overview | Xero is an accounting platform for small entities with great integrations and views into financial health. | Melio is an online payment processor that helps small companies make credit card payments more simply. | Wave is a free platform for small companies needing a budget-friendly accounting tool. |
| Award | Best Overall | Best for Payment Processing | Best Free Accounting Software |
| Ranking | 4.8/5 | 4.2/5 | 4.4/5 |
| Link | | | |
Xero
Xero is an accounting platform that gives small businesses an accurate snapshot of their financial health and connects with accounting professionals in a simple manner. Their platform integrates seamlessly with other software and add-ons, giving companies a comprehensive tool for financial management.
Melio
Melio is an online payment processing application that helps small businesses streamline their accounts payable and accounts receivable processes. Overall, it's a platform that integrates with a company's accounting software for ease of use, and allows businesses to pay with bank transfer or credit card when vendors only accept checks.
Conclusion
With all things considered, Wave is great cloud-based accounting software for small businesses looking for a free solution for accounting software. Even though other accounting software options will have more advanced functions and features, Wave is a great option for smaller companies with more straightforward and simple accounting needs.
Frequently Asked Questions (FAQs)
What is the Wave accounting price?
Wave is an entirely free software for accounting, with never any fees needed to have a Wave account. 
Is Wave good for service-based businesses?
Yes, Wave is primarily appealing to service-based businesses. 
Is Wave cheaper than QuickBooks Online?
Yes, Wave accounting is cheaper than QuickBooks Online, given that it's a free platform. Meanwhile, QuickBooks Online offers no free versions, even though they provide the basic accounting features that Wave offers. But, they do offer more advanced features.
Does Wave allow for unlimited invoices?
Yes, you can send unlimited invoices with Wave accounting.
ABOUT THE AUTHOR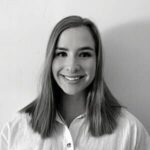 Bailey Schramm is a writer based out of Jackson Hole, WY, primarily covering topics and trends in financial services, business, and the blockchain. With a background covering stock market developments for a major FinTech company, she now provides SEO and content strategy services to financial service companies and tech startups.
ABOUT THE REVIEWER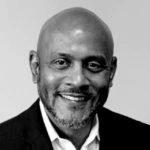 He is an organized and creative thinking sales management professional with experience in outside and inside sales in various markets. Working as freelancer in the Greater Boston Market, he moved to St. Louis and became an Account Executive, then a Sales Manager managing and coaching 12 sales reps covering a nationwide territory. He has developed his team with a combination of consultative selling and value before price coaching mindset which has won him a President's Cup and many other financially rewarding awards at RICOH. His most recent role as a Continuous Improvement Manager provided insight into the importance of delivering a quality product in alignment with the value and reputation of his organization. It further enhances the aspect of selling on value as opposed to price.
+ 1 sources
Wave HQ is rated "Bad" with 1.5 / 5 on Trustpilot. Trustpilot. Published January 31, 2022. Accessed October 5, 2022. https://www.trustpilot.com/review/waveapps.com?stars=5