Small Business Loans In Canada 2023: Full & Free Guide
All products recommended by Bizreport are selected by our editorial team, independent of our parent company. Some of our stories include affiliate links. If you buy something through one of these links, we may earn an affiliate commission.
TD Bank
Best For Small Business Banking
RBC Bank
Best Innovative Client Solution
Scotiabank
Equity Achievement Winner
There are over 1.2 million small businesses in Canada and statistics in 2021 showed that small businesses made up more than 98% of all employers in Canada. Typically, a small business is a sole proprietorship, partnership, or corporation with fewer employees and less annual revenue than a mid-market enterprise.
Loans are important for small businesses because they help them grow through the process of expanding an existing or new market, hiring more employees, offering new products, and improving existing ones. With a small business loan, Canadian employers get direct access to capital that can be invested in the business to take it to the next level.
Types of Small Business Loans
There are various types of small business loans available to Canadian business owners to make financial provisions in starting a business or growing an existing one. These are stated below.
Canada Small Business Financing Loan (CSBFL)
Business Development Bank of Canada loans
Bank loans
Alternative lenders
Canada Small Business Financing Loan (CSBFL)
The Canada Small Business Financing Loan (CSBFL) is a federal government-guaranteed loan set up to provide financing to Canadian businesses by giving them an opportunity to purchase new assets, improve existing assets and expand business operations. Credit unions and traditional banks in the country generally provide these types of loans.
The Canada Small Business Financing Loan (CSBFL) provides businesses with $350,000 in credits which can go up to &1,000,000. The former is applicable for small businesses that require a loan for leasehold improvements or equipment, while the latter applies to small businesses in the real estate niche to purchase or improve commercial real estate property.
This loan is typically favored by established small businesses that made huge investments and are experiencing cash flow issues or new businesses seeking financial support to get their new company or firm up and running. This type of loan is generally not used for franchise fees, fund losses, inventory, working capital, or goodwill. Employers who want to qualify for this type of loan must have a good personal credit score and meet the minimums that the banks have set.
Business Development Bank of Canada loans
The Business Development Bank of Canada (BDC) loans offer small and medium-sized businesses capital, advisory, and financing services. The Business Development Bank of Canada (BDC) was founded in 1944 in Montreal, Canada. The company was formed to create and develop Canadian businesses.
BDC can develop small and medium-sized businesses in Canada through venture capital and advisory services, growth and transition capital, and financing. The company offers its clients loans and advisory services. Different loan packages and start-up financing are offered to businesses; however, the terms, typical uses, and qualification requirements for these loans vary from package to package. Small businesses in Canada may gain access to a BDC loan capped at $100,000. Businesses may be able to increase this amount depending on the size and requirements met by the establishment.
Businesses need to provide certain documentation before the loan application. These include a comprehensive business plan to show that the business is viable and positioned to grow, provision of investment and collateral, a good credit history, and financial projections for at least two years.
Alternative Lenders
Alternative lenders provide more flexible terms, conditions, and criteria for obtaining loans to small businesses in Canada. Alternative lending refers to the wide variety of choices and options available to small businesses and individuals alongside standard bank loans.
Some of the finances provided by alternative lenders include equity funding, direct lending, and debt financing. Alternative lenders can provide individuals and businesses with alternative financing services that banks do not typically provide.
Alternative lenders offer modifications to repayment plans as well as interests that are higher when compared to typical traditional banks in Canada. Some of the most popular lending options provided by alternative lenders include micro loans, term loans, and lines of credit.
Alternative lenders also offer invoice financing and crowdfunding services. With crowdfunding, businesses may gain access to funds without going through the formal application process of obtaining a loan.
Bank Loans
Bank loans are one of the most common ways of financing small businesses in Canada. For business owners, bank loans are viable financing options because they allow businesses to directly gain cash investment without losing ownership and control of the enterprise.
Bank loans offer individuals and businesses better interest rates than other lenders, and businesses can also get access to tax-deductible interest payments.
Bank loans offer additional flexibility and repayment packages which allows business owners to spot the most cost-effective solutions for their enterprise. A business must meet various requirements before it qualifies for a bank loan, and the process may get tedious at times.
A con that businesses may face when it comes to bank loans is that the process of securing these types of loans can be quite tedious and extensive. Businesses must have a history of good credit and profitability, among other things. Application processes for this type of loan can take weeks and even months in some cases. Businesses that do not meet all the criteria or requirements may not be granted the full loan amount requested.
Best Bank For Small Business Loans In Canada 2023
Best Bank For Small Business Loans In Canada December 2023
TD Bank
Easy online application process for less than $100,000 in financing
Fast approval (2 business days) for loans less than $250,000
No minimum credit score required
Availability of specialized financing options for health care and restaurant services
Interest rates and fees are not publicly shared, making it almost impossible to compare alternatives.
No public knowledge of industries or company niches that are eligible for business loans and financing.
Payment of appraisal fees for early application withdrawal.
TD bank provides small business loans that can help enterprises in purchasing business assets and pursuing other financial expansion plans. Both fixed and floating interest rates are offered by the bank and there are flexible security options. These include business real estate, liquid or margin security, business assets, and residential real estate.
Flexible payment options are available, and businesses can choose 1 to 5 years fixed-rate terms. A long duration of amortization of up to 30 years is also available to businesses according to the useful life of assets acquired. TD bank is perfect for businesses that are interested in multiple loan options and access to floating and fixed interest rate options with term loans between $10,000 and $1,000,000.
RBC Bank
Read RBC Bank Reviews
Offers low minimum amounts for as little as $5,000
Availability of fixed or variable interest rates
Offers multiple financing options such as line of credit and business loans
Interest rates are not publicly available
Application cannot be booked online
RBC Bank popularly referred to as the Royal Bank of Canada is the largest multinational bank in Canada and the company provided financing solutions to small businesses throughout the country. The company focuses on government-backed and long-term loans.
The loans offered by the company come with variable or fixed rates with the terms capped at seven years, except in the cases of real estate purchases. Businesses can qualify for loans of up to $350,000 for equipment purchases, etc., and up to $1,000,000 for businesses investing in real estate. The RBC bank is an excellent option for businesses seeking competitive interest rates as well as loan flexibility that most major banks in the country do not offer.
Scotiabank
Read Scotiabank Reviews
Availability of online applications for loans of up to $50,000
Businesses have access to fixed and variable interest rates
Other financing options like overdraft protection are available
Availability of high loan amounts for real estate
Unavailability of prepayment options
Interest rates are not available to the public
Financing services are only applied to fixed assets
Scotiabank is one of the largest banks in Canada that offers customers a wide range of financial products. The financial institution makes provisions for small businesses by making fixed and variable interest rates available. The business loan offered by the bank is available for purchases of eligible fixed assets.
The small business loans offered by Scotiabank are backed by the Canadian government and the bank itself. The bank also allows businesses to access small business loan protections for business purposes. This service ensures that the loans are insured and payments are protected. Scotiabank is best for businesses that want to purchase fixed assets while looking for safety and security on loan repayments.
BMO Bank
Offers high loan amounts of up to $500,000 and $1,000,000
Retroactive financing for purchases made within the last 365 days before loan approval
Long amortization period of up to 15 years
Interest rates are not publicly accessible which hinders comparison with other alternatives
Businesses cannot make online applications
BMO bank, popularly known as the Bank of Montreal is one of the big five banks in Canada. The bank offers financial services and solutions to small and mid-sized businesses, such as startups and established enterprises with gross revenues below $10 million.
BMO offers businesses guaranteed insurance of up to 85% of the loan secured, and both floating and fixed interest rates are available to small businesses. The bank allows amortization of up to 15 years, and businesses can borrow up to $500,000 for equipment and business improvements and up to $1,000,000 for commercial real estate properties. The bank is best for businesses looking for flexible repayment options and access to high loan amounts.
CIBC Bank
Read CIBC Bank Reviews
Offers businesses high loan amounts of up to $1,000,000
Long amortization periods of up to 15 years
Availability of flexible loan options
Minimum loan amount is $10,000
Businesses have no access to interest rates before application
Unavailability of online loan applications
CIBC Bank is popularly referred to as the Canadian Imperial Bank of Commerce, and it is one of the most reputable and biggest banks in Canada. The company offers two different types of loans to business openers which are directly secured through the bank, and a second type of loan that is partly secured by the Canadian government.
Businesses have the freedom to choose between fixed or variable interest rates, and they can qualify for loan amounts of up to $350,000 for equipment and leasehold improvements to $1,000,000 for commercial real estate. Also, the company's website has a business loan calculator. CIBC Bank is best for small businesses looking for a high level of security and customer service and access to high loan amounts.
Small Business Loan: Pros & Cons
It is important for small businesses to weigh the pros and cons of loans and their sources before applying. Small business loans have various benefits, such as room for business expansion. With business loans, startups and established businesses can expand and improve their current product and service qualities. Small business loans have capped interest rates with a wide range of loan amounts available from small to large amounts as businesses require. Some lenders only give loans under certain conditions to cover costs and expenses as well as make eligible purchases.
Small business loans may present businesses with some disadvantages, such as loss of assets due to defaulted loans. If a business asset is provided as collateral to secure the loan, it may be lost if there is a payment default. Acquiring loans may be difficult and complicated for small businesses. Weak credit profiles and scores may become problematic, with most loans and lenders not offering flexible repayment options. Also, the approval process for some loans takes too much time.
How To Get a Business Loan in Canada
Getting a loan in Canada is straightforward. Different lenders have various requirements for small businesses looking to obtain a loan. The type of documents or criteria for businesses to become eligible for a leased property loan in a bank may differ slightly from that of an alternative lender.
Before submitting a loan application, small businesses must ensure they are fully aware of all the requirements (equipment loans and monthly payments) and eligibility standards before submitting a loan application. The general requirements to get a loan are stated below.
Provision of a detailed business plan to demonstrate the profitability and creditworthiness of the enterprise.
Availability of a capital business asset(s) that will serve as collateral (personal guarantee for repayment) to secure the business loan.
Financial statements and cash flow projections of two years or more to show the business has a good financial history.
Good credit profile and score of about 700 or more.
Additional details about personal income and tax policies.
Providing collateral to secure the loan.
Final Thoughts
Small business loans provided by financial institutions are very useful for small enterprises. They help new businesses start from scratch, and existing businesses can use them to expand further, improve existing products and enter new markets. Small business loans can be secured through different channels, such as banks and alternative lenders.
Different financial institutions offer different levels of flexibility in providing small business loan facilities. For example, some financial institutions like alternative lenders may make crowdfunding available to business owners, enabling them to obtain loans and effectively manage their purchase inventory without going through the extensive process of making a loan application.
Different banks have various loan details like interest rates and repayment flexibility. Small businesses should do their due research to ensure they choose the right option for their needs. Some banks may not provide certain loans to farming businesses.
Frequently Asked Questions (FAQs)
Can I obtain a business loan for a new company?
Yes, you can. Different companies offer various loan options to suit the requirements of businesses.
Can I get a bank loan with a credit score below 500?
It is very unlikely for a small business owner to be able to secure a business loan in a bank with that credit score, except in cases where they provide guarantors.
What is a good credit score for a bank loan?
A credit score of 700 and above is considered a good credit score by most banks in Canada.
How long will my loan repayment be?
The duration for loan repayment varies, and different companies have various durations. Although, most companies offer between 1-7 years.
ABOUT THE AUTHOR
Hannah is a seasoned writer based out of Pennsylvania. With years of experience in various writing niches, she provides SEO and on-demand content for Businesses in all industries
ABOUT THE REVIEWER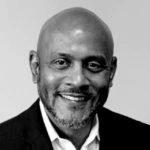 He is an organized and creative thinking sales management professional with experience in outside and inside sales in various markets. Working as freelancer in the Greater Boston Market, he moved to St. Louis and became an Account Executive, then a Sales Manager managing and coaching 12 sales reps covering a nationwide territory. He has developed his team with a combination of consultative selling and value before price coaching mindset which has won him a President's Cup and many other financially rewarding awards at RICOH. His most recent role as a Continuous Improvement Manager provided insight into the importance of delivering a quality product in alignment with the value and reputation of his organization. It further enhances the aspect of selling on value as opposed to price.
+ 3 sources
Government of Canada I. Key Small Business Statistics — 2021. ised-isde.canada.ca. Published December 22, 2021. Accessed December 5, 2022. https://ised-isde.canada.ca/site/sme-research-statistics/en/key-small-business-statistics/key-small-business-statistics-2021
Government of Canada I. Canada Small Business Financing Program – Home. ised-isde.canada.ca. Published July 21, 2022. Accessed December 5, 2022. https://ised-isde.canada.ca/site/canada-small-business-financing-program/en
Financial Consumer Agency of Canada. Ordering your credit report and score – Canada.ca. Canada.ca. Published 2018. Accessed December 5, 2022. https://www.canada.ca/en/financial-consumer-agency/services/credit-reports-score/order-credit-report.html