Top 8 Best Trading Platform In Canada For 2023
All products recommended by Bizreport are selected by our editorial team, independent of our parent company. Some of our stories include affiliate links. If you buy something through one of these links, we may earn an affiliate commission.
Questrade
Editor's Choice
Wealthsimple Trade
Best Free Platform
BMO Investorline
Best For Financial Advice
In the past, trading involved enlisting a stockbroker, financial advisor, or portfolio manager, giving them the go-ahead to make a trade, and leaving the details of the transaction up to them. Nowadays, the internet makes the process cleaner, more efficient, and better organized than hiring a stockbroker. With the click of a button, online trading platforms give you instant access to the entire market and the tools you need to buy and sell investments.
Here is a list of the top online trading platforms in Canada.
Top 8 Best Trading Platforms In Canada For 2023
What Is A Trading Platform In Canada?
A trading platform is a software system used to trade securities. Using a financial intermediary, such as an online broker, the trading platform enables investors to open, cancel, and maintain market positions online. Sometimes, brokers provide online trading platforms for free or at a reduced rate in return for keeping an account funded and/or performing a certain number of deals each month. The top trading platforms combine vast features with affordable prices.
The Toronto Stock Exchange (TSX), the 11th biggest in the world with more than $3 trillion in total assets, is mentioned frequently when it comes to investing in Canada. The NYSE and NASDAQ markets in the United States, which are the largest and second largest in the world, respectively, are often accessible to Canadians who want to trade stocks and mutual funds.
How Do Trading Platforms Work In Canada?
Trading platforms allow users to directly access markets over the internet. For most trading accounts, users can open an account online and deposit money into the account after completing the registration and verification process. They can then use the deposit to buy assets like stocks, bonds, ETFs, mutual funds, and GICs. Your trading platform keeps tabs on every investment you own, keeps you informed of their value, and allows you to sell them whenever you want.
In addition, trading platforms collaborate behind the scenes with investment dealers who hold the actual investments on your behalf. Assets on trading platforms in Canada are safeguarded by the Canadian Investor Protection Fund (CIPF) insurance and are registered with each of the chain's regulators. The companies in the chain are all governed by the Investment Industry Regulatory Organization of Canada (IIROC).
Read more: Best Stock Trading App In Canada
Top 8 Best Trading Platform In Canada For January 2023
Questrade
Questrade charges less than most Canadian online brokers and banks. It lets active traders completely or partially defray the cost of market data fees thanks to rebates granted on membership expenses.
Wealthsimple Trade
Wealthsimple Trade is best suited for beginners to averagely experienced investors and passive investors who prefer self-directed investing using sophisticated technological platforms. Wealthsimple simplifies and clarifies complicated investment procedures while offering its clients cost-effective financial options.
However, Wealthsimple may not be the best solution for active traders because of the limited financial tools and platforms. Also, experienced and active traders need a good mobile app with a complete variety of comprehensive features may find it hard to go for Wealthsimple.
BMO Investorline
Among bank-owned brokerages, BMO InvestorLine often offers the greatest promotions.
BMO InvestorLine is able to provide the convenience of integration with other BMO online services as well as in-branch accessibility with agents, just like other bank-owned online brokerages.
CIBC Investor's Edge
You're more on your own with CIBC Investor's Edge than you would be with a full-service online broker. However, they provide top-notch research resources to guide you. The UI, which was recently updated, is really simple to use. CIBC Investor's Edge is recommended for anyone who wishes to empower themselves to take charge of their trading account, even if the trading fees might mount up rapidly.
TD Direct Investing
With outstanding market information at their disposal, TD Direct Investing is more of a Do-It-Yourself service. However, the costs are rather expensive, especially when you compare the alternative online non-bank brokers that are accessible.
It could be wise for Canadian investors who don't bank TD to investigate these alternative non-bank online brokers, which are less expensive and provide more features. For current TD clients who want to invest fast and feel secure, this is a fantastic place to start.
Desjardins Online Brokerage
Also known as Disnat, Desjardins online brokerage is one of the first discount brokerages in Canada. Although it is still popular, its overall performance is far from spectacular when compared to Canada's top online brokers. To maintain all of their financial services under one roof, investors who conduct their normal banking with Desjardins may pick it as their online brokerage. However, we believe that committed index investors or high-frequency day traders can have better solutions available. This is due to Disnat's inactivity costs, some of the other expenses, unfavorable app ratings, and the relative lack of resources.
RBC Direct Investing
Feel free to give RBC Direct Investing a try as they provide excellent account opening, cutting-edge research, and educational materials. Customers who already bank with RBC have access to a quick, simple, and entirely digital account opening process. Outstanding educational materials offer a wealth of pertinent and practical tools. Customer support responds quickly and appropriately. However, there are some negatives. Only the US and Canadian markets are covered by the product range, money transfers cannot be made using credit/debit cards or electronic wallets, and the mobile app is in dire need of an upgrade.
Scotia iTrade
Overall, Scotia iTrade is very comparable to most other brokerage solutions. The platform offers great account options at relatively moderate costs. Like most other major banks, Scotiabank provides lower costs and unique advantages to active traders and investors with large balances. However, Scotia iTrade struggles with both their mobile app and customer support, which are both major issues.
How To Choose A Trading Platform In Canada?
When choosing an online trading platform in Canada, consider the platform's main features, fees, ease of use, and customer support. Learn more about these factors below
Ease of use: Using a trading platform with complicated navigation can make the whole trading process overwhelming. Hence, selecting a trading platform with a good user interface and great user experience is very essential to increase your efficiency. Some platforms even provide assistance and lessons to get you started.
Features: Consider the trading options a platform allows and if they fit into your personal trading goals. While some platforms let you trade options, others do not. Additionally, some services let users exchange cryptocurrency.
Cost value: Like most other services, trading platforms charge a fee. Depending on the company, the cost of the trading platform may include transaction fees for each trade you make as well as monthly or yearly membership costs. To avoid spending more than necessary, make careful to check the costs levied by several platforms before choosing one.
Customer support: Having access to a platform's customer service is very important. In order to ensure that you can obtain the assistance you want when you need it, look for Canadian trading platforms that offer customer care through phone, email, or live chat. You can also read through customer reviews to see how responsive the customer assistance is.
Security: In general, security is a big concern when it comes to financial assets. When choosing an online trading platform in Canada, verify that the platform you choose has effective security measures in place to safeguard your assets and personal data on an ongoing basis. Watch out for the type of encryption they use, the broker's security policy, and if they implement multi-factor authentication.
Sign Up For A Trading Platform In Canada
To sign up for a trading platform in Canada, apply to open an account after choosing the trading platform. If the platform is run by your bank, you can easily register by logging into your banking portal. The following KYC (know your client) details are often required when requesting an account with an investment services provider:
Your name, address, and phone number
Identification documentation
Employment information
Evidence showing you are of legal age in the province where you reside
Evidence of your previous trading experience
Platforms targeted towards more seasoned investors may need you to demonstrate your expertise, although many platforms are accessible to first-time investors.
Your bank account information to enable transfers
After completing the registration, you can start trading as soon as you have money in your account. However, note that there might be a minimum deposit requirement.
Final Thoughts
There are several trading platforms In Canada, and each one has benefits and drawbacks. It is up to you to balance the pros and cons and take into account the features you need. Considering all of the expenditures is essential because commissions and fees differ. You should be able to choose the ideal Canadian trading platform for your requirements by keeping all of these considerations in mind.
Frequently Asked Questions (FAQs)
ABOUT THE AUTHOR
Hannah is a seasoned writer based out of Pennsylvania. With years of experience in various writing niches, she provides SEO and on-demand content for Businesses in all industries
ABOUT THE REVIEWER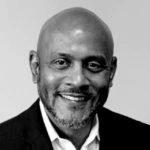 He is an organized and creative thinking sales management professional with experience in outside and inside sales in various markets. Working as freelancer in the Greater Boston Market, he moved to St. Louis and became an Account Executive, then a Sales Manager managing and coaching 12 sales reps covering a nationwide territory. He has developed his team with a combination of consultative selling and value before price coaching mindset which has won him a President's Cup and many other financially rewarding awards at RICOH. His most recent role as a Continuous Improvement Manager provided insight into the importance of delivering a quality product in alignment with the value and reputation of his organization. It further enhances the aspect of selling on value as opposed to price.