Best Stocks To Buy Right Now In Canada 2023: Top 10 Picks & Reviews
Stock markets are always on the move, and trying to predict the future can be difficult. However, if you know where to look, you can find stocks with good probabilities for success in the coming year. This article will discuss the best stocks to buy in Canada for 2023.
We've used several indicators, such as market trends, analyst recommendations, and company financials, to identify some of the best stocks to buy in Canada. We will also provide reviews of each of our top 10 picks. Let's get started!
10 Best Stocks to Buy Right Now in Canada 2023
As an investor looking for the best Canadian stocks in 2023 from the Toronto Stock Exchange (TSX), you may consider the following ten picks:
Why Should You Buy Stocks in Canada
There are a few reasons why you should consider buying stocks in Canada, such as
Economic stability: The Canadian economy has been doing well in recent years, and according to several forecasts, the growth will continue in the coming years. This is good news for investors, as it means that there will be more opportunities for companies to grow and generate profits. Despite the slowdown due to the pandemic, many sectors have bounced back quickly, and the overall outlook remains positive.
Less volatility: The Canadian stock exchange is not as volatile as other markets, such as the US or European markets. Although many analysts consider the Canadian stock exchange a low-return investment option, the risk with stock trading is lower too. And, with the economy moving positively, you will likely see steady growth over time.
Canada-based businesses: Many large companies in the Canadian stock markets have their headquarters in Canada. This gives you the added benefit of investing in businesses that you are familiar with and that has a good reputation.
Strong regulations: The Canadian government has established strong regulations to protect investors. For example, the Canadian Securities Administrators (CSA) is responsible for regulating the securities industry in Canada. This organization helps to ensure that companies comply with the rules and treat investors fairly.
Read more: Best Stock Trading App Canada
Top 10 Best Stocks To Buy Right Now In Canada 2023
Shopify
One of the reasons for Shopify's growing popularity as an eCommerce service platform is their continuous focus on creating the best merchant and customer experience possible. The company currently has a total market cap of $61.41 billion, making it one of the leading eCommerce service platforms globally.
The overall growth prospect of the eCommerce industry, coupled with Shopify's recent partnership with YouTube to bring media creators to the platform, may quickly help the stock's price to soar both in the short and long term.
Toronto-Dominion Bank
TD bank offers a full range of banking products, including loans and deposits for retail and corporate customers. TD stocks have been offering a dividend of around 3-4%, which helps investors during inflation. The P/E ratio of approximately 1:1 is also on par with industry averages.
Considering TD's solid fundamentals and focus on bringing innovative banking services to the customers, TD stocks are a promising dividend stock in 2023.
Royal Bank of Canada
The Royal Bank of Canada has a very diversified banking portfolio compared to many competitors. Its stocks have been demonstrating a positive trend, benefiting from the rising interest rates amidst a turbulent economy, which indicates the bank's strict adherence to industry regulations and customer services.
You can confidently consider Royal Bank of Canada as one of the most stable prospective Canadian stocks to buy in 2023.
Descartes Systems Group
DSG's stock price has been showing consistent growth over the past five years, thanks to the company's strong R&Ds, which are aimed at bringing the most advanced supply chain and logistic management software and cloud solutions to the market.
As many global businesses are now pursuing supply chain automation and efficiency improvement, DSG will likely see an upsurge in demand for their products, making it one of the best Canadian stocks to buy now.
Bell Canada Enterprises
Bell's current dividend yield is 5.76, which is very competitive with similar Canadian stocks. Bell stock prices reached their 52-week high in April 2022. Since then, they have undergone several corrective adjustments, rebounding again in recent months to reach a reasonable price.
Canadian investors may see stable growth of Bell's stock price in the coming months considering the rising demand for its 5G network equipment and phone and internet services.
Power Corporation of Canada
The company operates through several subsidiaries and investment projects, including Great-West Lifeco, IGM Financial, and Groupe Bruxelles Lambert. Power Corporation has total assets surpassing $62 billion and over 30,000 employees globally across its ventures.
Power Corporation may be a safe bet for 2023 based on their portfolio strength. You can consider it one of the highest dividend paying stocks.
Manulife Financial
You can trade Manulife financial stocks in several global exchanges, including TSX, NYSE, SEHK, and PSE. Subsidiaries of the parent company include Manulife Bank of Canada, John Hancock Financial, and Manulife Investment Management.
Considering the low P/E ratio, strong dividend yield, and solid company fundamentals, Manulife inspires a positive outlook for the future as one of the highest dividend payers.
Bank of Montreal
BMO has a market cap of $67.01 billion, and its stock price has remained pretty stable over the last few years, even when the economy was less buoyant. If you are looking for stable stock in the finance industry, the Bank of Montreal is a very reasonable choice.
TFI International
TFI International has a vast network of nearly 12,000 in-house drivers and over 550 facilities to store packages and warehouse products. The company currently serves more than 80 medium and large businesses and has a market cap over $12.30 billion.
TFI stocks stand out among Canadian stocks as a potentially good buy in Canada for 2023. The supply chain and high-value logistics industries currently have excellent growth prospects.
Nuvei
Since the eCommerce SaaS (Software-as-Service) industries are showing strong growth potential in the near future, there will likely be a strong and consistent demand for supporting services like payment gateways. Nuvei has always been a reliable name in the industry and you may confidently rely on Nuvei stocks.
Criteria for Choosing the Best Stocks In Canada
Analysts spend a lot of time trying to predict which stocks will outperform the market, and there are several factors that they use to make their predictions. Here are some of the most important factors to consider when choosing the best stocks to buy in Canada for 2023.
Market trends: You should always consider the overall market trend. Whether the market is in a bullish or bearish trend will have a big impact on the performance of individual stocks.
Industry trends: If the industry is in a period of growth, then the stock is more likely to outperform the market. For example, many eCommerce stocks performed well during the difficult pandemic years.
Recent financial reports: You can find some reliable and insightful information about a company's prospects by reviewing its recent financial reports. Look for companies that are reporting strong balance sheets, free cash flow, capital appreciation, and earnings.
Financial ratios: Financial ratios can be used to compare a company's financial health to its industry peers. For example, Canadian companies with lower debt-to-equity ratios are generally considered to be in a better financial position.
In addition, your preference for growth stocks or dividend stocks may also play a role in determining the right stocks for you.
How to Buy Stocks in Canada
If you're new to investing, you may be wondering how to buy Canadian stocks or buy stocks of Canadian companies. The process to trade stocks is actually quite simple. First, you'll need to open an account with a broker. You can choose between a discount broker or a full-service broker. Just be aware that discount brokers may offer fewer services.
Once you have a brokerage account set up, you'll need to deposit funds into it. You can do this by transferring money from your bank account or by using a credit or debit card.
Once your account is funded, you're ready to start buying or selling stocks. You can then start placing orders from your broker account.
Final Thoughts
There you have it – our top 10 picks for the best Canadian stocks in 2023. Analysts always recommend diversifying your investment portfolio with stocks from several industries and varying financial backgrounds.
With that said, remember to do your own research before investing in any of the top Canadian stocks. This includes reading the company's financial reports, paying attention to market and industry trends, and monitoring the stock's price movements. You should also consult with a financial advisor to get professional investment advice.
Frequently Asked Questions (FAQs)
ABOUT THE AUTHOR
Noah Edis is a writer and entrepreneur with a wealth of experience in online businesses and marketing. When he's not working on his latest project, you can find him playing competitive dodgeball or pursuing his personal interest in business process automation.
ABOUT THE REVIEWER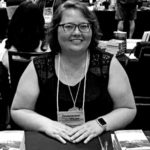 Kristina Knight is a freelance writer with more than 15 years of experience writing on varied topics. Kristina's focus for the past 10 years has been the small business, online marketing, and banking sectors, however, she keeps things interesting by writing about her experiences as an adoptive mom, parenting, and education issues. Kristina's work has appeared with BizReport.com, NBC News, Soaps.com, DisasterNewsNetwork, and many more publications.
+ 2 sources
CSA | ACVM. Securities-administrators.ca. Published 2016. Accessed November 27, 2022. https://www.securities-administrators.ca/
TMX Group. TSX.com. Published 2019. Accessed November 27, 2022. https://www.tsx.com/