Top 6 Best Stock Apps For Beginners In 2023: Reviews & Picks
All products recommended by Bizreport are selected by our editorial team, independent of our parent company. Some of our stories include affiliate links. If you buy something through one of these links, we may earn an affiliate commission.
Questrade
Best Overall
QTrade Direct Investing
Best Customer Service
Wealthsimple Trade
Best Commissions-free Trading
The stock market can be a lucrative investment, as long as you know what you're doing. However, beginners may find the process of buying and selling stocks daunting. While plenty of research and planning is required to make successful investments, there are also a number of helpful investment apps available to streamline the process.
Today, we'll cover the best investment apps for beginners in Canada.
6 Best Stock App For Beginners 2023
What is stock?
Stock is a type of security that represents ownership in a corporation. When you buy stock, you become a shareholder and have a claim to the company's assets and earnings.
There are two main types of stock: common and preferred. Common stockholders have voting rights and receive dividends, but they have less claim to the company's assets than preferred shareholders.
What A Beginner Should Know Before Buying A Stock?
Investing in stocks requires a degree of risk tolerance, as there is always the potential for loss. Before delving into the market, you should be absolutely sure you're prepared for any consequences. Consider these things to gauge whether you're ready, even if you use the best investing apps.
First, what are your reasons for investing? If you're simply hoping to make a quick buck, then stocks may not be the best option. The stock market is notoriously volatile, and prices can rise and fall rapidly. You should only invest money you're comfortable losing, as there's always the chance your investments will go south.
Second, how much time are you willing to commit to researching stocks? A successful investor must constantly monitor the market for opportunities and news that could affect their holdings. If you're not prepared to put in the time, then stocks may not be a suitable investment for you.
Third, do you have an emergency fund? Before you trade stocks, you should ensure you have enough money to cover at least six months of living expenses. This way, if your investments lose value, you won't have to sell them at a loss to cover your bills.
How To Pick An Suitable Stock Trading App In Canada?
With many investment apps available in Canada, it can be overwhelming for beginners to choose the right one. If you're mainly looking for a beginner-friendly investment app, you'll want to focus on these features:
Low or no fees: Every dollar counts when you're just starting out. Many investment apps will offer free trades to attract new users. Others may charge a small commission per trade. Pay attention to the fees charged so you don't waste your profits.
Ease of use: A good investment app will be easy to navigate and understand. It should have a user-friendly interface that makes placing trades straightforward. The investing app should also provide helpful information and resources for beginners, such as educational articles and tutorials.
Reliable customer service: If you have questions or encounter problems with the investment app, you'll want to be able to reach customer service easily. Look for an investing app that offers 24/7 support in case you need assistance outside regular business hours.
Type of trader: Different investment apps cater to different types of traders. If you're a buy-and-hold investor, you'll want an investing app with tools to help you research stocks and monitor your portfolio. Active traders, meanwhile, will need investing apps with real-time market data and fast execution times. Be sure to pick an investment app that suits your trading style.
Top 6 Best Stock App For Beginners September 2023
Questrade
Questrade has remained consistent in its offerings that appeal to both new and experienced investors. With its intuitive interface, low commissions and fees, and a wide range of investment options, it is easily our pick for the best investment app for beginners in Canada.
Wide range of investments
Low trading fees ($4.95)
No hidden fees
$1000 account minimum
Limited base currencies
Questrade is a discount broker that provides self-directed investors with access to the Canadian and U.S. stock markets. An investment account can be opened with $1,000, and there are no inactivity fees.
While Questrade does offer more sophisticated trading platforms for active investors well-suited for advanced investors, its basic web platform is perfect for beginners who want to dip their toes into the world of online stock trading. The platform is user-friendly and features an intuitive design that makes placing trades quick and easy.
One of the best things about Questrade is that it charges some of the lowest commissions and fees in the industry. You can trade stocks for just $4.95 per trade, with no minimums or hidden fees. This makes Questrade an affordable option for those who want to get started in the stock market without breaking the bank.
In addition to stocks, Questrade also allows investors to trade exchange-traded funds (ETFs), options, and mutual funds. This allows beginners to diversify their portfolios and explore different investment strategies.
Last but not least, Questrade also offers automated investing if you link your account to Passiv, which is free for all customers. Questrade also offers educational resources on how to use these tools for index investing.
Qtrade Direct Investing
Qtrade Direct investing is another popular option from investing apps among new traders thanks to its flexible investment options, low fees, and simple interface. It also offers tools and resources that can help beginners build and manage their portfolios and has built a reputation for excellent customer service.
Good customer service
Robust set of advanced features
Low stock and ETF fees
Inactivity fee ($25) for accounts less than $25,000
Like Questrade, Qtrade is a discount broker that provides access to the Canadian and U.S. stock markets. It also offers a wide range of investment options, including stocks, ETFs, mutual funds, and options.
Qtrade does have higher commissions than Questrade ($6.95 per trade), but it makes up for this with its robust platform and extensive research resources. The Qtrade web platform is easy to use and features comprehensive charting tools that analyze your portfolio and help you make informed investment decisions, excellent even for advanced investors.
One thing that sets Qtrade apart from other brokers is its customer service. Qtrade has consistently ranked as one of the best online brokers for customer service and has even won awards in this category. If you need help with anything from placing a trade to understanding a complex financial concept, Qtrade's team of experts is always on hand to help.
Wealthsimple Trade
Read Wealthsimple Trade Reviews
Wealthsimple Trade stands out for its simple, straightforward approach to online stock trading. It's the first app offering $0 commissions on stocks and ETFs. It is an appealing choice for passive investors who want to build a long-term portfolio without worrying about fees eating into their profits.
No commissions on stocks and ETFs
No account fees
Includes crypto
Limited investment options
Lack of research and educational tools
Wealthsimple Trade is available to investors in Canada and the U.S. Investment accounts can be opened with no minimum balance and there are no account fees. Aside from the zero fees, the clean aesthetic of Wealthsimple Trade's interface adds to the simplicity and user-friendliness of the app.
The app offers limited investment options, but this is intentional. Wealthsimple Trade is designed for those who want to invest in high-quality stocks and ETFs. This approach simplifies researching and selecting investments, making it ideal for beginners.
If you're interested in crypto, the app can also provide an entry point through Wealthsimple Crypto. However, it does not offer protection for digital assets.
With only a few asset categories available, this is not the app for investors who want to trade a wide range of securities, like a mutual fund. However, for those who want to start investing in stocks and ETFs with minimal fuss, Wealthsimple Trade is worth considering.
You may also want to check out Wealthsimple Invest, their automated investing platform that utilizes robo-advisors.
CIBC Investor's Edge
It's understandable for some new investors to prefer bank brokers, as they tend to be more trusted and offer a higher level of customer service than discount brokers. For these reasons, CIBC Investor's Edge is our choice for a bank-led trading platform. Its low fees are hard to resist.
Low trading fees
Full range of accounts and securities
Led by a reputable bank
$100 annual maintenance fee (for accounts below $10,000 or $25,000)
Commissions on ETFs
CIBC's platform offers lower fees than many of the other bank-led platforms, with stock trades and ETFs costing just $6.95 each. There are also no minimums or inactivity fees, so investors can get started without committing a large amount of money upfront.
With these attractive fees, you can access a full range of investment categories, including stocks, bonds, GICs, mutual funds, and more. This makes it easy to build a well-rounded portfolio that meets your investment goals. You can choose among multiple account types, including TFSA, RRSP, margin account, or corporate account.
TD Direct Investing
TD Direct Investing is ideal for beginners who want to invest in the stock market with the help of a full-service broker. It is packed with features and offerings, including multiple brokerage account types, a wide range of investment options, and solid market research tools.
Multiple accounts
Wide range of investments
Excellent market research
High trading fees ($9.99)
High administrative fees
TD Direct Investing is made for self-directed investors who want to take control of their own portfolios. The broker offers a number of brokerage account types, including Cash Accounts, Margin Accounts, and Registered Retirement Savings Plans (RRSPs). This gives investors flexibility regarding how they want to grow their portfolios.
TD Direct Investing also provides access to a wide range of investment options, including stocks, mutual funds, GICs, and bonds. This allows beginners the opportunity to learn how to diversify their portfolios.
The market research tools are another strong feature of TD Direct Investing. The platform offers a wealth of resources that can be used to research stocks, including real-time quotes, charts, and analyst ratings. This is a valuable tool for new traders who want to make informed investment decisions.
BMO InvestorLine
Read BMO InvestorLine Reviews
BMO InvestorLine is well-suited to more ambitious new investors who want to manage their own portfolios. This bank-owned broker offers a more comprehensive trading platform with powerful tools and features geared toward experienced investors.
Free 80+ ETFs
Comprehensive investments and account types
Excellent research tools
High trading fees ($9.95)
Account fees
BMO InvestorLine is not as competitive as other brokers when it comes to fees. Stock trades are $9.95 per trade, and there is a $100 account fee for taxable brokerage accounts that are below $25,000. However, the platform does offer a number of features that may be worth the higher price tag for some investors.
The BMO InvestorLine web platform is packed with features and customizable options. While this can be overwhelming for beginners, it also allows experienced investors to tailor their trading experience to their specific needs.
BMO InvestorLine also offers mobile trading apps for iOS and Android devices. These investment apps are designed to provide a streamlined trading experience on the go. However, they lack some of the more advanced features found in the web platform.
What Are Trading Fees And Commission Fees?
Your broker will charge you a commission fee when you make a trade. This is how they make their money. The fee amount varies depending on your broker and the type of trade you're making. For example, buying and selling stocks through an online discount broker may cost $5-$10 per trade.
In addition to the commission, you'll also have to pay what's called a "spread." This is the difference between the bid price (the highest price someone is willing to pay for a stock) and the ask price (the lowest price someone is willing to sell a stock). The spread can be pretty small, usually just a few cents per share, but it adds up over time.
Finally, you may also have to pay what's called a "market impact fee." This happens when your trade causes the price of the security you're buying or selling to move up or down. For example, if you're buying 1,000 shares of a stock that's trading at $10 per share, and your trade causes the price to go up to $10.05 per share, you'll have to pay a market impact fee of $5.
What Are The Differences Between A Full-Service Broker And A Discount Broker?
When it comes to online trading, there are two main types of brokerages: discount and full service. As the name suggests, discount brokerages offer cheaper rates than full-service counterparts. However, they also typically have fewer resources available, such as investment advice or in-depth research.
Full-service brokerages are more expensive but offer a more comprehensive suite of services. This can be helpful for beginners who want guidance on which stocks to buy and sell.
Final Thoughts
While there are plenty of investing apps available, Questrade is our top pick for beginners in Canada. The platform has well-balanced features for those who are just getting started in the world of online stock trading and those who want to take their investments to the next level. But each stock app has its merits, and we encourage you to do more research and find the one that best suits your individual needs and goals.
Frequently Asked Questions (FAQs)
ABOUT THE AUTHOR
Noah Edis is a writer and entrepreneur with a wealth of experience in online businesses and marketing. When he's not working on his latest project, you can find him playing competitive dodgeball or pursuing his personal interest in business process automation.
ABOUT THE REVIEWER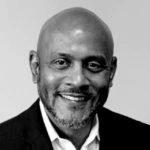 He is an organized and creative thinking sales management professional with experience in outside and inside sales in various markets. Working as freelancer in the Greater Boston Market, he moved to St. Louis and became an Account Executive, then a Sales Manager managing and coaching 12 sales reps covering a nationwide territory. He has developed his team with a combination of consultative selling and value before price coaching mindset which has won him a President's Cup and many other financially rewarding awards at RICOH. His most recent role as a Continuous Improvement Manager provided insight into the importance of delivering a quality product in alignment with the value and reputation of his organization. It further enhances the aspect of selling on value as opposed to price.