Best Day Trading Platform In Canada For 2023
All products recommended by Bizreport are selected by our editorial team, independent of our parent company. Some of our stories include affiliate links. If you buy something through one of these links, we may earn an affiliate commission.
eToro
Best Overall
Interactive Brokers
Best Stock Information
Fidelity
Best for Beginners
Day trading can be risky but rewarding, and when you're first getting into this "hobby" it can be overwhelming to find that there are tons of apps providing a trading platform for day traders. How do you choose the best one? We've reviewed the best of the best day trading apps to help you pick the best one for your needs.
What Is Day Trading?
Day trading involves quickly buying and selling investments (trading during the day). It involves many risks and therefore the possibility of many rewards. The goal of day trading is buying an investment, watching it rise, and selling it to make a profit before the stock market closes for the day.
Benefits & Drawbacks of Day Trading
As we mentioned before, day trading can be quite risky. Many use borrowed money to put in quick trades, so it might cause you to go into debt. You also might lose money on your investments and wind up with less than you started the day with. This type of investment is more like gambling than investing since it's so short-term.
Top 7 Best Day Trading Platforms In Canada 2023
Top 7 Best Day Trading Platforms In Canada March 2023
Etoro
eToro also has an account minimum of only $10, and they offer relevant educational resources for the pattern day trader or the occasional day trader. We have noticed through their reviews that the support to their global customers isn't always reliable and available.
Interactive Brokers
Along with this awesome feature, Interactive Brokers has a desktop platform as well as mobile, and they have several tiers of pricing and features available. Their free version provides a lot of insight into day trading and the risks or benefits of investments you're considering, but some customers have complained that they notice some research features cost extra.
Fidelity
ActiveTraderPro is Fidelity's day trading platform, and it includes real-time news updates pertinent to your investments, after-market day trading, and cloud-based day trading software. For those new to making day trades, their services might just be the best option. We will note that some users reported frequent bugs and less than-optimal aftermarket options trades.
E*TRADE
On top of this sign-on deal, we love that E-Trade gives insight into each investment you'd like to make, and they have comparable low trading costs. Their day trading app is great for beginner and experienced traders alike, but some customers say that their services can be slow.
TradeStation
In addition to simulations, TradeStation also boasts several different trading platforms and a program designed specifically for trading futures. On the other hand, customers aren't always happy with the support they receive from TradeStation.
TD Ameritrade
On top of this incredible information available in their platform for day trading, Ameritrade has a mobile, web, and desktop platform available. They also offer the option to simulate trades to see if they might indeed be a good idea (no guarantee, you might lose money regardless).
Charles Schwab
On top of the analytics, Schwab has stock screening information, robo advisors, great customer service, and a top-notch probability calculator to help you make the most informed day trade. It's one of the best online brokers, to begin with, and as a broker for day trading, we love Charles Schwab.
How To Choose The Best Brokers for Day Trading
Online brokers are all the rage right now since it's now possible to put in a trade and have it done on the same trading day from your couch. The best brokers at this point are household names, and they've come to be trusted by their customers over the years. A good online broker should have registration with major financial institutions like the SEC (Securities and Exchange Commission). They should also provide customer support for their customers involved in active trading. We've also found that the best trading platforms have transparency and helpful trading tools available to their users.
Final Thoughts
In the end, day traders lose money at some point or another. There is risk in making a day trade, and you should proceed with caution. However, it can be quite lucrative. Some day traders learn how to read the market and capitalize on low prices to make their investments count. It is helpful to think of day trading as an art to learn, and as risky as gambling. If you're just getting started with investing, we don't recommend starting day trading. But if you've had your hand in investments for a while now, you might want to try this form of investing.
If you want to get into day trading, having a great trader workstation platform can make all the difference in your success. Consider these 7 options and weigh them before deciding which trading platform you should go with.
Frequently Asked Questions (FAQs)
ABOUT THE AUTHOR
Brenna is a finance editor who enjoys writing about entrepreneurial opportunities and personal finance tips. She graduated from Liberty University with a bachelor's degree in business and now helps small businesses market their products as a digital marketing consultant.
ABOUT THE REVIEWER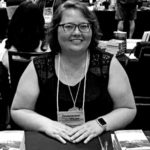 Kristina Knight is a freelance writer with more than 15 years of experience writing on varied topics. Kristina's focus for the past 10 years has been the small business, online marketing, and banking sectors, however, she keeps things interesting by writing about her experiences as an adoptive mom, parenting, and education issues. Kristina's work has appeared with BizReport.com, NBC News, Soaps.com, DisasterNewsNetwork, and many more publications.
+ 6 sources
Day Trading | Investor.gov. www.investor.gov. Accessed February 10, 2023. https://www.investor.gov/introduction-investing/investing-basics/glossary/day-trading

Stock Market | Investor.gov. www.investor.gov. Accessed February 10, 2023. https://www.investor.gov/introduction-investing/investing-basics/glossary/stock-market

SEC. SEC.gov | HOME. Sec.gov. Published February 5, 2017. Accessed February 10, 2023. https://www.sec.gov/

Exchange-Traded Fund (ETF) | Investor.gov. www.investor.gov. Accessed February 10, 2023. https://www.investor.gov/introduction-investing/investing-basics/glossary/exchange-traded-fund-etf

thinkorswim Trading Platform Suite | TD Ameritrade. www.tdameritrade.com. Accessed February 10, 2023. https://www.tdameritrade.com/tools-and-platforms/thinkorswim.html

Day Traders | Interactive Brokers LLC. www.interactivebrokers.com. Accessed February 10, 2023. https://www.interactivebrokers.com/en/accounts/day-traders-landing.php