Best Day Trading Courses In Canada 2023: Top 7 Picks & Reviews
All products recommended by Bizreport are selected by our editorial team, independent of our parent company. Some of our stories include affiliate links. If you buy something through one of these links, we may earn an affiliate commission.
Asia Forex Mentor - One Core Program
Best Overall
Eagle Investors
Best for Alerts
Investors Underground
Best Free Resources
Day trading involves buying and selling securities in a shorter timeline than your typical long-term investment. It involves strategy, technical analysis, psychological willpower and extensive education to day trade successfully. We've perused the options and come up with the 7 of the best courses for day traders.
7 Best Day Trading Courses In Canada 2023
What is a Day Trading Course?
Day trading involves frequent trading throughout the day, and trying to make a profit from a short-term increase or decrease in an investment's price. This type of trading poses higher risk than long-term trading, and it takes an educated and trained eye to tell if the investment you select can make a profit in a day.
Differences Between Day Trading Courses & Stock Trading Courses
Day trading is a different type of trading; it involves very short-term investments. There are pros and cons to both short-term and long-term investing, but we've listed below some of the differences between a typical stock trading course and a dedicated day trading course:
Stock Trading Courses:
Might include day trading information, as well as other types of trading like Forex trading, options trading, swing trading, and long-term investing
Might teach investors the basics of trading along with trading tools
Typically educate investors on different types of trading accounts
Might teach about technical analysis
Might educate on the stock market in general
Day Trading Courses:
Typically only include information on day trading
Might teach students about day trading strategies
Might assume that the student already has general knowledge of the stock market
Top 7 Best Day Trading Courses In Canada That Save You Money December 2023
Asia Forex Mentor—One Core Program
Read Asia Forex Mentor Reviews
The One Core Program is truly the best of the best day trading courses out there. We love that users get lifetime access to the trading courses with one flat fee.
Complete stock trading course
Focus on Forex day trading
20 hours of content
Chat available for personalized questions
7 day free trial
Lifetime access to course
$997 to purchase course and one time membership fee
Novice traders can jump in with a 7 day free trial, and this really sets this trading course apart from the rest. Asia Forex Mentor is a comprehensive day trading and stock trading course, including education about many facets and nuances of the trading world. The price is steep at $997, but in this scenario we think you get what you pay for. There is certainly a focus on trading forex, but this can also apply to the day trader.
Eagle Investors
Read Eagle Investors Reviews
Eagle Investors has made a name for themselves in the arena of successful day trading alerts. Users can customize their alerts and see what day trade is recommended by experts in the trading community.
Day trading alerts available
Day trading live streams available
Chat option for personalized advice
Extensive investor education available
Updated market live trading news feed
Community based advice and forums
No forex education
Diamond package priced at $97
To get these alerts, users must purchase Eagle Investor's Infinity or Diamond plan. Both their Infinity and Diamond plans include a live trading stream with updated information on the textbook trading strategies. There is extensive trading education for advanced traders and new traders alike, although the price points are a bit higher than other trading courses.
Investors Underground
Read Investors Underground Reviews
Investors Underground might have an expensive chat room, but they have amazing free day trading educational content.
Catered towards day traders
Chat rooms and free educational content
Over 20 hours of free online courses
Q&A sessions and watchlists
Mentorship available
Pricing for chatrooms is $297 per month, and $1297 for educational content
No refunds on course
Since their entire program is catered towards day traders, this program has the resources successful traders need. Investors Underground offer an impressive chat room subscription, Q&A sessions, mentorship, and over 20 hours of free content. The chat rooms are more expensive than most, and they don't offer any refunds on their subscriptions.
Zen Trading Strategies
Read Zen Trading Strategies Review
Zen Strategies offers the best algorithmic trading education courses and strategies in the industry. We appreciate their dedication to excelling in this niche.
Algorithmic trading education and strategies
Masters course is $597
Free 12-part mini course
Consults available to help you with your trading strategy
TradingView integration to get your profitable trading strategies working for you
Along with algorithmic trading strategy education, Zen Strategies also offers consults, a free course to get you started with day trading, and a TradingView integration to begin integrating your strategies into your extensive day trading. Their Master's course is $597 (less than most in the finance industry), but there are no refunds on this product.
Udemy
Read Udemy Reviews
Udemy is well-known for their vast library of educational content, and they definitely don't come up lacking in the arena of trading courses. They have the most extensive array of popular day trading courses of any library out there.
Very inexpensive options
Many reviews on each course
Many courses to choose from
Multiple video course lengths
Certified educators available
The options can be overwhelming and you must vet the educators yourself
With so many courses to choose from, Udemy has a plethora of video lengths, prices, and educators available. The only issue here is that students must choose and vet their educators themselves, as there are many teachers with many different credentials to choose from. However, in general we've seen that most educators on Udemy are highly credentialed as well as highly engaging.
Bear Bull Traders
Read Bear Bull Traders Reviews
Bear Bull Traders has a unique focus on the Psychology of trading. Their most beneficial offering is their psychological stance on the strategies of day trading.
Dedicated day trading strategies course available for free
Chat Room available
Over 23 hours of content
Mentorship and trading psychology coaching
Lowest price is $99 per month
Mentorship, chat rooms, and free strategies are just a few of the other perks you'll get when you sign on for the $99 per month membership with Bear Bull Traders. We can't stress enough how valuable it is to have mentorship and psychological education when it comes to choosing your day trading community.
Warrior Trading
Read Warrior Trading Reviews
Warrior Trading is an impressive educational community with an extensive day trading course started by successful independent trader Ross Cameron. We love the personal aspect of this day trading course.
Taught by a world class trader, for day traders
Courses are catered to day trading investors
Chat room available
Free intro trading course
Many stock trading courses available
Trader support available
Warrior starter course membership fee starting at $598
Ross started his day trading education journey on YouTube, and he's grown his educational offerings over the years. As an experienced and personable day trader, Warrior Trading provides over a dozen day trading courses with relatable and understandable content. The membership fees are higher than some, but the content available can compete with the best online stock trading courses out there.
Pros & Cons of Day Trading
Since day trading involves a great volume of trades over a small period of time, there are certainly many pros and cons to consider.
Pros:
Less time for profit loss with less time passing between a buy and sell
More potential for earnings with more investments over a short period of time
Opportunities to capitalize upon small rises and falls in stock prices
Cons:
More possibility for loss with more investments over a short period of time
The learning curve of day trading causes many to lose money at first
Day trading sometimes requires more hands-on trading work
What Will You Learn From Day Trading Courses?
In a good trading course, you'll learn the fundamentals of trading along with strategies to get you started off on the right course. The best day trading and stock trading courses include engaging videos, market examples, and tips from seasoned experts. You can expect to learn how to start trading, and how to make sure your day trading journey is successful.
How to Choose The Best Day Trading Course
There are many considerations to take into account when choosing the best trading courses, and we've outlined a few of these below.
Price
How much are day trading courses worth to you? Do you expect to gain back the price you pay for the trading course you purchase within a few months? This is a huge consideration when choosing the best day trading courses.
Taught by Experts
You'll also want to make sure that your chosen course is taught by an experienced trader. What is the educator's background? Do they have the necessary credentials? Consider these questions when choosing your course.
Educational Support Tools Offered
Many of the best stock trading courses offer support for their students in the form of chat rooms and mentorship for beginner traders with experienced traders. Check to see if the course you're checking out offers any support tools.
Content
Make sure that the course you're considering contains the type of content you're looking for. Stock trading classes are offered in many ways, shapes and forms, but day trading is a specific niche you'll need to make sure the course covers in-depth.
Reviews from Previous Learners
One great place to check to see if the course you're considering is legitimate and worth the cost is the customer reviews. Here, learners will give you the rundown of the course and let you know if the education they received was really worth the price.
Wrapping Up
The most essential part of succeeding in day trading is education. The difference between traders who make it and those who don't is the amount of education and experience that smart traders obtain. Make sure you research the trading courses you're considering, and refer back to this list if you need a great place to start.
Frequently Asked Questions (FAQs)
What is swing trading?
Swing trading is similar to day trading, but with a longer timeline. Swing trading involves capitalizing on price movement within days, weeks or months. A swing trader uses a shorter timeline than more long-term investing, but a longer timeline than making a day trade. 
What is fundamental analysis?
Fundamental analysis is the valuation of a stock based on their actual worth, and comparing this worth to the market valuation. This can help stock traders and other traders navigate stock and financial markets with ease. 
What are penny stocks?
Penny stocks are stocks with prices lower than $5. 
What is a trading simulator?
A trading simulator is a program with the ability to simulate, or practice a trade to see how it would perform. Sometimes simulators use a simulation trading account with live trading data; sometimes they trade stocks with historical data. 
What are options trading courses?
This would be a more advanced course catered towards advanced traders trading stocks actively and looking for the chance to learn more about options contracts. Options are contracts that give investors the chance to buy or sell stocks at a certain price within a certain timeframe.
ABOUT THE AUTHOR
Brenna is a finance editor who enjoys writing about entrepreneurial opportunities and personal finance tips. She graduated from Liberty University with a bachelor's degree in business and now helps small businesses market their products as a digital marketing consultant.
ABOUT THE REVIEWER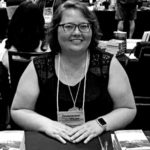 Kristina Knight is a freelance writer with more than 15 years of experience writing on varied topics. Kristina's focus for the past 10 years has been the small business, online marketing, and banking sectors, however, she keeps things interesting by writing about her experiences as an adoptive mom, parenting, and education issues. Kristina's work has appeared with BizReport.com, NBC News, Soaps.com, DisasterNewsNetwork, and many more publications.
+ 5 sources
Investor.gov. (2023). Day Trading | Investor.gov. [online] Available at: https://www.investor.gov/introduction-investing/investing-basics/glossary/day-trading.
Investor.gov. (2023). How Stock Markets Work | Investor.gov. [online] Available at: https://www.investor.gov/introduction-investing/investing-basics/how-stock-markets-work.
Moneysmart.gov.au. (2023). Forex trading – Moneysmart.gov.au. [online] Available at: https://moneysmart.gov.au/investment-warnings/forex-trading.
Foresight, Government Office for Science. (n.d.). Available at: https://assets.publishing.service.gov.uk/government/uploads/system/uploads/attachment_data/file/289033/12-1056-dr23-algorithmic-trading-and-changes-in-firms-equity-capital.pdf.
Margin Rules for Day Trading. (n.d.). Available at: https://www.sec.gov/files/daytrading.pdf.
‌