Best Travel Insurance In Canada 2023: Top 4 Picks & Reviews
All products recommended by Bizreport are selected by our editorial team, independent of our parent company. Some of our stories include affiliate links. If you buy something through one of these links, we may earn an affiliate commission.
Manulife
Best Overall Travel Insurance in Canada
soNomad
Best for Simplicity
Desjardins
Best for Comprehensive Coverage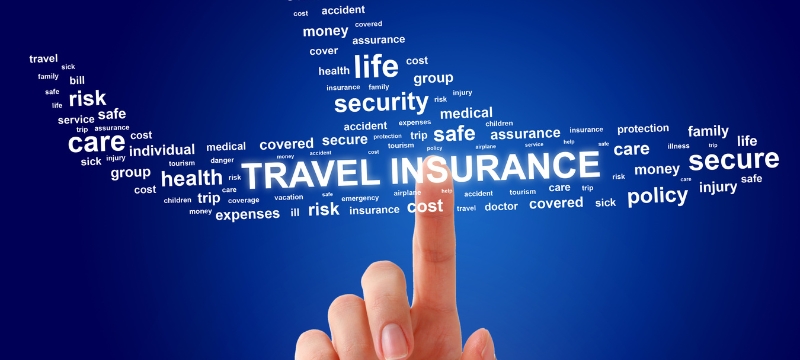 Each year, millions of Canadians flock to the white-sand beaches, lush green mountains, and majestic prairies the world offers. Traveling to another city or country is quite a big deal, especially with the current state of the world.
While most trips go off without a hitch, the unfortunate reality is that accidents and illnesses can happen anytime, anywhere, even on vacation. Whether planning a cross-country road trip or an international getaway, travel insurance is always a great idea in your back pocket if something goes wrong.
If you're planning a trip and want to ensure coverage for any eventuality, read our picks and reviews of the best travel insurance policies in Canada for 2022.
Best Travel Insurance In Canada 2023
We have extensively analyzed the features and benefits of several Canadian travel insurance companies. Here are our top picks.
What Is Travel Insurance?
Travel insurance covers you financially in an emergency while you are away from home, either within Canada or internationally. In an Ancileo 2022 survey, the majority (68%) of Canadian participants planning to travel would buy travel insurance for their vacation. The same study also suggests that 73% of baby boomers (56-69-year-olds) will not travel without travel insurance.
It's important to note that travel insurance differs from your regular health insurance or your credit card's built-in travel insurance. While your health insurance might cover you for some medical expenses incurred while you're abroad, it likely won't cover things specific to travel, like trip cancellation, lost luggage, flight cancellation, or flight delays.
Similarly, your credit card travel insurance might insure you against some travel risks, but there are often coverage limits, and you might have to pay a deductible. A standalone travel insurance policy will typically cover a wide range of potential problems, both medical and non-medical, that could occur while you're on your trip.
Read more: Top 9 Best Travel Credit Cards In Canada
Best Travel Insurance In Canada December 2023
Manulife
As one of Canada's leading travel insurance providers, Manulife offers a wide range of plans to choose from. It provides the highest coverage for emergency medical bills of up to $10 million per insured in their standard emergency medical benefits. Their COVID-19 Pandemic Travel Plan can also be availed by traveling Canadians abroad.
Covers up to $10 million for emergency medical coverage
Covers up to $5 million for COVID-19 related costs for fully immunized individuals
Access to worldwide travel assistance 24/7
Medical questionnaire required for people ages 60 and up
Pre-existing medical conditions are not covered (only in the TravelEase plan)
More expensive than other options
Whether you're looking for an all-inclusive single-trip or a COVID-19 pandemic travel plan, you can choose from four Manulife CoverMe plans for your next trip:
Emergency Assistance: With up to $10 million of coverage for a single-trip or multi-trip plan to cover consultation fees of medical professionals, ambulance services, hospitalization expenses, and prescription drugs.
COVID-19 Pandemic Travel plan: Perfect for Canadians traveling abroad, it provides up to $1 million of coverage for COVID-19 emergency medical costs and up to $5 million for fully immunized individuals.
In addition, it also includes up to $5 million of coverage for non-COVID-19 emergency medical expenses. If you get quarantined during your trip, you will get $200 coverage per insured day for accommodation and meal expenses.
Trip Cancellation & Interruption plan: A top-up insurance with varying coverage that you can add to your existing insurance.
All-inclusive plan: This plan covers everything from an unexpected medical emergency, trip cancellation, and interruption coverage to baggage loss, damage, or delays, and flight and travel accident insurance.
Manulife also offers CoverMe travel insurance coverage for students within and outside Canada and visitors from other countries. If you're under 60, you won't need to answer any medical questionnaire.
soNomad
Read soNomad Reviews
soNomad has been serving Canadians and international travelers coming to Canada with all travel insurance requirements they might need during a short or long trip.
Cost-saving insurance plans to save up to 25%
Coverage for pre-existing medical conditions of the insured person
Multi-trip plan coverage to reduce hassles for frequent travelers
Relatively new entrant in the market
soNomad has been emphasizing creating a value-for-money travel insurance experience for the clients. They offer:
Minimum fee: To revolutionize the travel insurance plans in the industry, soNomad aims to eliminate many broker fees from the middle of insurance purchasers and sellers. In many cases, the competitors charge up to 45% as a brokerage commission. soNomad's fee structure, on the other hand, is simple and highly transparent.
Free date change: You may have to change your travel dates in many cases, and unexpected expenses may arise due to those adjustments. soNomad let you adjust travel dates for free without any hassles.
Covid-19 coverage: All travel insurance plans provided by soNomad come with complete protection and coverage for Covid-19 when you are away from Canada. soNomad will care for you even if there's a complete travel restriction in Canada.
In addition to the regular travel insurance plans, soNomad also offers a snowbird insurance package for winter travelers, which includes a comprehensive range of services, including emergency medical, air ambulance, hospitalization, ambulance for the nearest medical facility, and physician's consultation.
Overall, if you are looking to get a simple, no-nonsense insurance plan for your next trip, soNomad is an excellent choice considering its transparency and cost-saving features.
Desjardins
Desjardins has gathered over 120 years of experience as one of the largest and most reputed cooperative financial institutions in Canada. The company has been serving travel insurance customers for over 30 years.
Availability of all types of travel insurance plans
Multi-trip insurance with customized durations
Extended coverage for staying more than your planned stay
Pricier straight-term packages than competitors
As one of the most prominent Canadian travel insurance providers, Desjardins offers a full range of travel insurance plans. Some of the special features you will find at Desjardins include:
Customized insurance builder: You can comfortably get personalized travel insurance quotes from Desjardins to suit your needs, and you won't have to contact any agents for the purpose. You can simply visit the Desjardins website and create a custom insurance plan based on your preferences and health status.
Easy top-ups: If you ever want to add any extra features, such as baggage coverage or trip cancellation, you can do with top-up plans even after purchasing travel insurance.
All travel types: Desjardins covers various travel types based on the planned duration, which are short trips, extended stays, and frequent travels.
Customers from Ontario, Quebec, and other provinces have always considered Desjardins as one of the most reliable travel coverage providers in Canada.
Blue Cross
Read Blue Cross Review
With more than 75 years of experience, Blue Cross is one of Canada's leading travel coverage providers with a focus on emergency medical insurance and general healthcare.
Has optional COVID-19 coverage for the insured person
No deductibles
24/7 support through Blue Cross Travel Assistance
Pre-existing conditions are generally not covered
In addition to comprehensively covering Canadian residents traveling abroad, Blue Cross also has a range of plans available for international travelers and students coming to Canada. Some of their main features include:
Comprehensive travel checklist: You will find a country-specific travel checklist on the Blue Cross website to check for any regulatory issues and warnings before traveling.
Free for kids: In most cases, your Blue Cross insurance package automatically includes your kids when you buy a plan, which is a great way to save costs.
Pre-existing coverage: Blue Cross covers your pre-existing conditions up to $10 million with stability requirements for only seven days.
Membership benefits: Blue Cross allows members to get a 10% discount on their regular plans and the inclusion of kids for free.
Overall, Blue Cross is an excellent choice for those looking for a comprehensive plan and flexibility in their travel insurance policy with a focus on travel medical insurance and health coverage plans.
How Does Travel Insurance Work In Canada?
Most travel insurance policies in Canada cover the fundamental risks associated with travel, such as trip cancellation, interruption, and delays, lost, stolen, or damaged baggage, and medical emergencies.
But there are different types of policies with varying levels of coverage, options, and benefits. Some policies might cover you for more adventure-related activities, like skiing or hiking, while others might exclude these activities from their coverage.
Single-Trip Emergency Medical Travel Insurance
As the most common type of policy, single-trip travel insurance protects you for a single trip. It's a good option for those who do not travel frequently or those taking a one-time trip, like a honeymoon or vacation.
Depending on the policy, it usually covers up to $10 million in emergency medical expenses and benefits and can last up to 365 days. However, you may need to complete a health questionnaire to qualify for the policy.
Multi-Trip Travel Insurance (Or Annual Emergency Medical Travel Insurance)
If you take multiple trips or vacations in a year, multi-trip coverage might be a better option. It covers emergency medical expenses for all the trips over a 12-month period, making it ideal for frequent travelers, either for leisure or business.
Trip Cancellation & Trip Interruption Insurance
Best for individuals with extensive travel medical coverage through their health insurance or credit card, this type of policy reimburses you for the full cost of your trip if it gets canceled, delayed, or interrupted for any reason beyond your control. You may also get coverage for the cost of unplanned commercial hotel stays due to a trip interruption.
Note that trip cancellation insurance kicks in even before your actual trip, while trip interruption comes into play once you have left for your trip.
Top-Up Travel Insurance
If you already have some coverage for your trip but want to add more protection, you can purchase top-up insurance to supplement your existing coverage.
All-Inclusive Travel Insurance
Compared to other types of policies, all-inclusive travel insurance offers the most comprehensive coverage, which includes trip cancellation and interruption insurance, baggage insurance, and emergency travel medical insurance.
Since it's the most expensive option, it's perfect for frequent international travelers who want the peace of mind that comes with knowing they're covered for everything.
What's Covered By Best Travel Insurance In Canada
A travel insurance policy allows you to relax and enjoy your trip, knowing that you and your family are protected in an emergency. From trip cancellations and delays to medical emergencies, travel insurance can help ease the financial burden that comes with the uncertainties of traveling.
While the coverage offered by different policies can vary, the best travel insurance Canada policies will cover the following:
Trip cancellations and interruptions
Medical emergencies and various medical services
Baggage loss or damage
Flight delays and missed connections
Rental car damage
How Much Coverage Do You Need?
Regardless of where you're traveling abroad or how long you'll be gone, securing a travel insurance policy is highly recommended before your trip.
The coverage you need will depend on various factors, such as the length of your trip, where you're going, what activities you'll be doing, and whether you have existing health insurance coverage.
Generally, getting at least $1 million in emergency medical care and trip cancellation and interruption coverage is a good idea. However, there are some instances where you might need more coverage, such as going on a cruise or traveling to a country with high medical costs.
Final Thoughts
No one wants to think about the possibility of getting sick or injured while on vacation. However, the reality is that accidents and illnesses can happen anytime, even when you're on a trip. A travel insurance policy can give you peace of mind knowing that you and your family are protected in an emergency.
While the cost of a policy is an important consideration, it's also essential to ensure you have the right coverage for your needs. Manulife is one of the most comprehensive travel insurance in Canada in 2022, however, the alternatives may also suit your needs.
Frequently Asked Questions (FAQs)
Why do I need travel insurance?
While no one likes to think about the possibility of something going wrong on vacation, accidents and illnesses can happen anytime, anywhere. If you're not protected by travel insurance, you could be facing a hefty bill if you cancel your trip or require medical assistance abroad. Travel insurance coverage lets you relax and enjoy your trip, knowing that you are covered in an emergency when your territorial health plan, public health insurance, or employer's health benefits are unavailable.

Can I buy travel insurance after departure?
You can purchase travel insurance after departure, but it will likely be more expensive and have more limited coverage than if you had bought it before your trip. It's always best to purchase travel insurance as soon as you book your trip so that you're covered in the event of any unforeseen circumstances.

Which company offers the best travel insurance?
Many reputable travel insurance companies in Canada are Manulife, soNomad, Desjardins, and Blue Cross. It's essential to compare policies and coverage to find the best fit for you and your family. Finally, you should also ensure that the provider is a member of the Canada Life and Health Insurance Association (CLHIA).

Are there any drawbacks to having travel insurance?
The only potential drawback of having travel insurance is that you might have to pay a higher premium if you have a pre existing medical condition. However, most reputable companies will cover pre-existing medical conditions if you purchase your policy before departure.

ABOUT THE AUTHOR
Noah Edis is a writer and entrepreneur with a wealth of experience in online businesses and marketing. When he's not working on his latest project, you can find him playing competitive dodgeball or pursuing his personal interest in business process automation.
ABOUT THE REVIEWER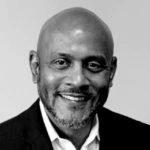 He is an organized and creative thinking sales management professional with experience in outside and inside sales in various markets. Working as freelancer in the Greater Boston Market, he moved to St. Louis and became an Account Executive, then a Sales Manager managing and coaching 12 sales reps covering a nationwide territory. He has developed his team with a combination of consultative selling and value before price coaching mindset which has won him a President's Cup and many other financially rewarding awards at RICOH. His most recent role as a Continuous Improvement Manager provided insight into the importance of delivering a quality product in alignment with the value and reputation of his organization. It further enhances the aspect of selling on value as opposed to price.
+ 3 sources
Canada GA. Travel insurance. Travel.gc.ca. Published November 16, 2012. Accessed November 29, 2022. https://travel.gc.ca/travelling/documents/travel-insurance
Canadian Life and Health Insurance Association Inc. Clhia.ca. Published 2018. Accessed November 29, 2022. https://www.clhia.ca/
Canada GA. Say yes to travel insurance. Travel.gc.ca. Published November 16, 2012. Accessed November 29, 2022. https://travel.gc.ca/travelling/publications/insurance-factsheet