Best Hosting for Woocommerce 2022 Review
All products recommended by Bizreport are selected by our editorial team, independent of our parent company. Some of our stories include affiliate links. If you buy something through one of these links, we may earn an affiliate commission.
HostGator
Best Overall
Bluehost
Most Affordable
Hostinger
Best Features
If you run a WordPress site with a Woocommerce store, then finding the right hosting provider is a must. Doing so will help your online store run more efficiently with fewer breaks in uptime. That way, your products, and services are always available for customers to purchase.
That being said, it can be difficult to find the best Woocommerce hosting provider if you're not familiar with Woocommerce hosting options.
That's why we've put together this guide. It covers everything you need to know about Woocommerce hosting to find the best Woocommerce hosting provider for your eCommerce store.
Keep reading to learn more.
Read more: Best Cheap Web Hosting Services
Best Hosting for Woocommerce 2022
Top Best Dedicated Server Hosting Plans November 2022
Hostgator
Hostgator is an all-around winner for WordPress hosting that will help you improve the performance of your Woocommerce site and online stores.
Includes lots of storage
Many plan options to choose from
Unmetered bandwidth
Some features can be expensive
Hostgator offers Woocommerce hosting plans that come with tons of storage, unmetered bandwidth, and a wide variety of Woocommerce plugin options for your WooCommerce store. The site will help you manage unlimited WordPress sites with hosting plans that take full advantage of the WP engine and managed Woocommerce platform.
Customers especially enjoy the wide variety of storefront theme options and server resources that this hosting service offers.
Bluehost
Bluehost is an affordable managed Woocommerce hosting platform that has better uptime scores than many other Woocommerce hosting providers.
Affordable plan options
Good uptime scores
Free SSL certificate
Limited advanced features
Bluehost's hosting services are a good fit for your WordPress website and online business. The company's plans are affordable, so store owners can get the hosting features they need through a hosting plan that won't break their budget.
The company's managed hosting services even come with free CDN and a custom hosting dashboard for Woocommerce users with Woocommerce-specific features to accept more secure payments with less work.
Hostinger
Hostinger offers a simplified onboarding process that is perfect for those looking for an easier way to perform a free website migration and Woocommerce installation.
Easy onboarding
Solid prices
Many data centers
With Hostinger, you'll get a Woocommerce hosting plan that covers IP addresses, free access, a wide variety of WordPress theme options, and more. The company makes installing Woocommerce and automatic backups a breeze so that you can take full advantage of the popular eCommerce platform without having to spend hours working with a web hosting company to do so.
Whether you want to perform a free site migration or want a free domain from your Woocommerce hosting company, these hosting providers can help you do it.
A2 Hosting
Read A2 Hosting Reviews
A2 Hosting has some of the best speeds of any Google Cloud platform with its excellent web hosting options for Woocommerce stores.
Excellent page load speeds
Extremely reliable
Offers 24/7 monitoring
Support can be slow to respond
A2 is a good choice if you want web hosting that offers superior performance. This great Woocommerce hosting provider offers web hosts that will begin loading your store pages in record time. That way, customers can see your products faster, so they don't lose interest while waiting for them to load.
With a wide variety of managed Woocommerce hosting plans to choose from and a free dedicated IP address with qualifying plans, you really can't go wrong with Woocommerce hosting platforms from these web hosting companies.
DreamHost
DreamHost is an affordable option that offers unlimited bandwidth for your Woocommerce website.
Affordable
Unlimited bandwidth
Hosting and support for WordPress websites
Dreamhost offers good customer support with its best Woocommerce hosting plans, which compares favorably to some of the best names in the industry (including InMotion hosting).
The company has a positive reputation for its Woocommerce-specific features, affordable shared hosting options, and siteground Woocommerce hosting with automatic WordPress updates.
What Is Woocommerce?
Woocommerce is an open-sourced eCommerce plug-in for WordPress sites. It enables people who run their sites with WordPress to create online stores so that site visitors can buy products and services from them.
WooCommerce Hosting: Pros and Cons
Hiring a hosting provider that offers WordPress hosting plans for Woocommerce stores is a smart decision for a few key reasons.
First, you'll get access to a wide variety of Woocommerce-specific features. These will help you optimize your store in ways that standard plans won't be able to match.
Additionally, you can typically sign up for a Woocommerce hosting plan for an affordable price. You won't have to worry about breaking your budget to get started with one of these.
Finally, you want your Woocommerce store to have the best performance possible. That way, customers have a good experience while shopping on your site, which could encourage them to stick around longer and increase the likelihood of converting them into paying customers.
The only real downside to choosing this type of hosting service is that you may have to pay a little extra for the hosting features that you get.
Test The Best WooCommerce Hosting Providers
If you're interested in hiring one of the hosting providers on our list, then you may want to consider trying a few of them out before making a binding commitment. That way, you're able to see which WP engine is the best fit for your goals and preferences before you sign any binding contract.
Some of the eCommerce hosting providers on our list offer free trials and others offer money-back guarantees. You can take advantage of these offers to try a few services out in order to figure out which Woocommerce hosting providers are going to be the best fit for you.
Final Thoughts
Hiring one of the best Woocommerce hosting providers on our list is a great way to make your Woocommerce store stand out. You'll enjoy advanced features, better performance, and high-quality support that will all combine to ensure every customer that visits your store leaves with a good impression of your business.
Hostgator is our top pick overall for its well-rounded blend of affordability, features, and storage options. But you may also want to look into Bluehost if you want an affordable plan or Hostinger if you're looking for an easy onboarding experience for your online store.
Really, you can't go wrong with any of the options on our list. It just depends on what your online store needs and what your budget for these services is.
Frequently Asked Questions (FAQs)
What is Woocommerce?
Woocommerce is an open-source plug-in for WordPress sites that allows you to turn your WP site into an online store where customers can buy products and services from you.
Do I need a dedicated Woocommerce hosting plan?
You can run a Woocommerce store without a dedicated Woocommerce hosting plan. However, the performance of your online store may not be up to par with the competition. This could reflect negatively on your brand and result in lost business opportunities.
How much do Woocommerce hosting plans cost?
You can find a good Woocommerce hosting plan for around $15. But expect to pay more for advanced features.
ABOUT THE AUTHOR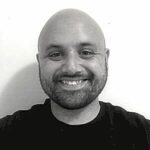 Kellan works with businesses of all sizes to help them achieve their growth goals and has won several awards for his work in the space. He is especially focused on the fields of business finance and the developing cryptocurrency industry, regularly writing about both for audiences across the globe.
ABOUT THE REVIEWER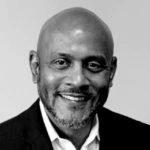 He is an organized and creative thinking sales management professional with experience in outside and inside sales in various markets. Working as freelancer in the Greater Boston Market, he moved to St. Louis and became an Account Executive, then a Sales Manager managing and coaching 12 sales reps covering a nationwide territory. He has developed his team with a combination of consultative selling and value before price coaching mindset which has won him a President's Cup and many other financially rewarding awards at RICOH. His most recent role as a Continuous Improvement Manager provided insight into the importance of delivering a quality product in alignment with the value and reputation of his organization. It further enhances the aspect of selling on value as opposed to price.
+ 4 sources
Hosting Platform – Go Online With Hostinger For Only $0.99 Now. Hostinger. Accessed October 23, 2022. https://www.hostinger.com/

Web Hosting: Secure, Fast, & Reliable | InMotion Hosting. Inmotionhosting.com. Published 2018. Accessed October 23, 2022. https://www.inmotionhosting.com/

Web Hosting. Hostgator.com. Published 2020. Accessed October 23, 2022. https://www.hostgator.com/

InMotion Hosting Reviews by 103 Real Users and Our Experts (2022). www.wpbeginner.com. Published June 2, 2012. Accessed October 23, 2022. https://www.wpbeginner.com/hosting/inmotion-hosting/