Top 7 Best Email Hosting for Small Business in Canada 2023
All products recommended by Bizreport are selected by our editorial team, independent of our parent company. Some of our stories include affiliate links. If you buy something through one of these links, we may earn an affiliate commission.
Google Workspace
Best Overall
Microsoft 365
Most Affordable
Zoho Mail
Best Tools
Small businesses everywhere rely on business email to communicate with customers, vendors, and everyone else. Choosing a dedicated email hosting service will ensure that you get optimal performance and support so that you don't run into any issues while doing this.
But finding the right email host for your company can feel like a challenge – especially when there are so many hosting services available to choose from.
That's why we've created our guide. It covers everything you need to know about the best email hosting services so that you can figure out which business email hosting option is right for your company.
Keep reading to learn more.
What Is Email Hosting?
Email hosting is a paid service, which involves renting out space on a dedicated email server for your business. It allows you to set your email address to @[YourBusiness].com instead of Gmail.com or Outlook.com as free email services offer.
Paid email hosting also gives you superior business email performance since you'll have email accounts on a dedicated server instead of the same one that the public uses. That's why finding the right email hosting service can be so valuable.
When you choose a solid email hosting solution, you can look forward to improved spam protection, no attachment limit, better instant messaging, and other hosting services and free services from your email provider to help you get more out of all of your company's email accounts.
Benefits of Using Email Hosting for Small Businesses
Signing up with paid email hosting providers can be beneficial for your business for many different reasons.
For example, you'll ensure brand consistency by giving every user in your business the opportunity to create a custom email address based on your specifications.
You'll also typically enjoy superior security features and productivity tools. Some providers will even give you access to collaboration tools that far outpace what you'd get from free email hosting options.
Finally, when you choose email hosting through your paid web hosting provider, you'll typically get much better customer service per user – even if you have multiple domains or a complex custom domain you need web hosting for.
This ensures that if you ever experience issues with your email service or the professional email address for your domain name, you'll be able to fix the issue and get back to using your email account as you want to as quickly as possible.
Read more: Best Cheap Web Hosting Services Deals of 2023
Best Email Hosting for Small Business in Canada 2023
Best Email Hosting for Small Business in June 2023
Google Workspace
Read Google Workspace Reviews
Google Workspace is an excellent business email hosting provider for teams that are already using Google collaboration tools.
Integration with Google Suite
Affordable
High levels of Security
If you're already using tools like Gmail, Google web hosting, and Google Docs to manage your products, then Google Workspace is a natural choice for your hosting service.
With Google Workspace, you'll get one of the best email hosting services out there, simplified integrations with Google tools, and a reliable email hosting provider that gives you access to a ton of free services and storage space for all of your file storage, cloud storage, and unlimited email addresses needs.
Microsoft 365
Read Microsoft 365 Reviews
Microsoft 365 stands out with built-in data safeguards, affordably-priced plan options, and simplified integration with Microsoft 365.
Built-in Data Safeguards
Affordable
Integration with Microsoft 365
Excessive changes to the service
If your team uses Microsoft 365 instead of Google collaboration tools, then this email hosting platform may be right for you. You'll get a ton of storage per user on an email server that practically never goes down.
Plus, Microsoft 365 offers incredibly easy integrations with Microsoft Outlook, Microsoft Office, and other Microsoft Apps. That, plus its advanced security features and affordable price, make these email hosting servers perfect for some small companies.
Zoho Mail
Read Zoho Mail Reviews
Zoho Mail offers a free-to-use option for extremely small businesses and has some excellent customization features, which help it stand out.
Free up to 5 users
Top-notch spam filtering
Powerful customization features
Customer service can be lacking
As far as business email providers and third-party email hosting go, it's tough to beat what Zoho Mail has to offer. The service provides excellent security and customization, so you can really use it however you want. It's also got a free version that you can try out with multiple email accounts before committing.
Plus, with the Zoho Office Suite, you get access to your own email server with unlimited email accounts and a wide variety of helpful tools for optimizing how you collaborate to run business websites.
IceWarp
Read IceWarp Review
IceWarp has a solid collaboration hub and a web-based email interface that is very intuitive. It can be a good choice for straightforward email web hosting.
Collaboration Hub
Intuitive interface
Affordably-priced
Maintenance can be cumbersome
With IceWarp, you'll get an email service that's easy to use, affordably priced, and built with many helpful options for collaboration. The company also has plan options for businesses of all sizes. That means you won't have to change to another email service as your business grows.
Whether you want TeamChat for current projects, unlimited storage per user, or even a free domain name with your email hosting account, this provider of cloud storage mail server plans and office apps could be your best selection.
RackSpace Email
Read Rackspace Email Reviews
RackSpace Email hosting service is a good fit for companies that want constant uptime and a wide variety of mobile apps with their hosting service.
100% uptime guarantee
Mobile apps available
Excellent privacy features
Not the easiest email service to use
When you choose RackSpace, you get the email for your domain name that comes with storage space, an encrypted mail server, and even a free email domain if you choose the right web hosting plan.
These cloud email services are among the most secure and reliable of any for custom domains. You'll also get access to a team of customer care agents with the email hosting service, who are standing by to help you 24/7/365.
Fastmail
Read Fastmail Reviews
Fastmail makes it easy to get a basic email hosting service for your small business at an affordable price.
Free 30-day trial
Assistance from the expert support team
Manage multiple aliases from a single inbox
Lack of advanced features
As far as email hosting providers go, it's tough for any to match what Fastmail offers from the perspective of ease of use. This provider will give you 30 days to try its services for free. Plus, you get set-up assistance from an expert support team and will have the ability to manage multiple email accounts from a single inbox.
The only thing that's worth mentioning is that the provider doesn't offer many advanced features for your custom domain on a per-user basis. If that's what you want, you may be better off going with an alternative like Google Workspace.
Amazon WorkMail
Read Amazon Workmail Reviews
Amazon WorkMail offers enterprise-grade security and plans with affordable price points. It's a good choice for security enthusiasts operating with a budget.
Use the native applications of your choice
Enterprise-grade security
Low-cost
Lacks bundled collaboration tools
With Amazon WorkMail, you can start accepting emails for each custom domain name or free domain that you own on a single platform with no per-user limitations. The platform can also be used in combination with whatever collaboration tools you're currently using (such as Google Workspace or Microsoft 365).
The one downside is that Amazon WorkMail doesn't have its own bundled tools for collaboration yet. So you won't be able to handle everything for your domain name through this provider alone.
Why Do You Need An Email Hosting Provider in Canada?
You don't technically need to have a hosting provider for your email. It's possible to just do it through Gmail, Microsoft Outlook, or another free provider. However, there are some significant advantages to paying for a business account for your email.
The biggest one is that you'll appear professional and consistent when every member of your company has an email address that ends in your company's name. That helps with brand-building and outreach.
Additionally, hosted email providers tend to offer better tools, more security, and superior customer support. So if you choose to use one of these, you're very likely going to experience better performance than you would if you stuck with a free provider.
How Many Different Types of Email Hosting Services Are There?
There are two major types of email hosting to choose from – IMAP and POP3. Both have their pros and cons.
IMAP lets you receive which emails hit your inbox. The message is automatically stored on your server but not downloaded to your devices until you ask for the messages yourself.
With POP3, every email you receive is downloaded to your inbox right away. This lets you access your email even when you're not connected to the internet. However, you won't get live, automatic refreshes with this option.
How to Choose The Best Email Hosting Service Provider?
Each of the hosting providers we've covered on our list can be a good fit for your business. So how do you figure out which is best for you? Here are some of the most important factors to consider.
Ease Of Use
First, you want a service that's easy enough for everyone in your organization to use without needing a lot of support. If you don't have that, there will be too much friction to make the benefits of paid email service worth it.
Storage Space
You're also going to want a significant amount of storage space for each user. Many of the plans on our list offer unlimited storage space so you never have to worry about running out of it.
Security And Privacy
Of course, it's also critical to choose a provider that offers high levels of security and privacy. If you don't have this, then it may be easy for phishing attacks to take place, disrupt your company, and potentially put your important data at risk.
Emergency Backups
It's also a good idea to look for a provider that has automatic emergency backups. These will essentially allow you to reboot from a previously-saved state at any time that you wish. That way, if something does go wrong, it's easy to fix it.
Customer Support
Finally, make sure that you choose an email hosting service that offers good customer support. You want to be able to resolve issues quickly if they come up, and having 24/7 access to high-quality support is the easiest way to ensure that you're able to do that consistently.
How Much Does Email Hosting Cost in Canada?
Business email hosting typically costs between $2.99 and $6 per user, per month. But the exact amount that you pay will depend on the service that you choose, the plan that you select, and whether you want to bundle any other features with your business email accounts.
It's also sometimes possible to reduce the cost per user by signing up for either a longer or a larger plan. But this varies from provider to provider.
Final Thoughts
All of the options on our list can be good hosting options for your business email accounts. Google Workspace is our top choice overall for its simplified integrations, affordable pricing, and excellent customer support. However, you might also consider Microsoft 365 if your team uses Microsoft apps already or even Zoho Mail if you value customization and spam filtering.
The choice that you make will really need to come down to what your company wants from a business email hosting service and what its budget looks like. Each of the options on our list can work for different types of companies.
Frequently Asked Questions (FAQs)
What is email hosting?
Email hosting is a paid service that allows your company to send, receive, and store emails from clients, vendors, and other points of contact.
How much does email hosting cost for a small business?
You should expect to pay between $2.99 and $6 per month for email hosting for your small business.
Do I need paid email hosting?
It's not a requirement to pay for email hosting. But having your own company email domains makes your business look more professional and gives you access to superior security and services.
ABOUT THE AUTHOR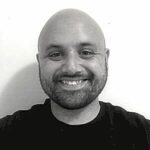 Kellan works with businesses of all sizes to help them achieve their growth goals and has won several awards for his work in the space. He is especially focused on the fields of business finance and the developing cryptocurrency industry, regularly writing about both for audiences across the globe.
ABOUT THE REVIEWER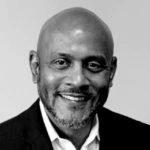 He is an organized and creative thinking sales management professional with experience in outside and inside sales in various markets. Working as freelancer in the Greater Boston Market, he moved to St. Louis and became an Account Executive, then a Sales Manager managing and coaching 12 sales reps covering a nationwide territory. He has developed his team with a combination of consultative selling and value before price coaching mindset which has won him a President's Cup and many other financially rewarding awards at RICOH. His most recent role as a Continuous Improvement Manager provided insight into the importance of delivering a quality product in alignment with the value and reputation of his organization. It further enhances the aspect of selling on value as opposed to price.
+ 4 sources
Fastmail Business | You Put Your Customers First & So Do We. Fastmail. Accessed October 25, 2022. https://www.fastmail.com/business/

Business Email Service Providers | Affordable Rackspace Email. www.rackspace.com. Accessed October 25, 2022. https://www.rackspace.com/applications/rackspace-email

Rackspace Managed Hosting. TrustRadius. Accessed October 25, 2022. https://www.trustradius.com/products/rackspace-managed-hosting/reviews?qs=pros-and-cons

Exchange Online – Hosted Email for Business. www.microsoft.com. Accessed October 25, 2022. https://www.microsoft.com/en-us/microsoft-365/exchange/exchange-online