Top 9 Best Travel Credit Cards In Canada 2022: Reviews & Picks
All products recommended by Bizreport are selected by our editorial team, independent of our parent company. Some of our stories include affiliate links. If you buy something through one of these links, we may earn an affiliate commission.
American Express Cobalt Card
Best Overall
TD Business Travel Visa Card
Best for Business Travel
BMO CashBack World Elite Mastercard
Best Cash Back
The pandemic has repressed the wanderlust of many Canadians. So it's no surprise that the number of Canadian residents traveling overseas significantly increased this year as more countries reopened their borders. Statistics Canada reported that Canadians made 2.6 million trips in June 2022, which is seven times more than in the same month last year.
With more Canadians traveling, now is a great time to consider getting a travel credit card. A sound card can help you save on accommodation, transportation, and other travel-related expenses.
To help you choose the card for your needs, we've compiled a list of the top 10 travel credit cards in Canada for 2022.
Read more: Best Credit Cards In Canada
Top 9 Best Travel Credit Cards In Canada 2022
How To Pick An Suitable Travel Credit Card In Canada?
To know the best card for you, it's helpful to review your current travel needs. Take a look at these aspects. These can help you judge which card features to choose.
How often you travel: If you're a frequent flier, look for a card that offers rewards points that can be redeemed for free flights or upgrades.
Where you travel: If you typically travel to the same destination, look for a card that offers discounts or perks specific to that location. For example, some cards offer free checked bags when flying with certain airlines.
Your spending habits: If you spend more on restaurants and hotels while traveling, look for a card that offers bonus points in those categories.
What To Consider To Pick A Travel Credit Card?
Travel credit cards come with different annual fees, earn different rewards, and offer different perks. That's why it's important to compare them to find the one that best suits your needs.
Here are some things to consider:
Annual Fee: Travel credit cards tend to have high annual fees, so make sure the benefits and rewards you'll earn will outweigh the cost of the annual fee.
Rewards: Determine how you want to earn rewards points. Some cards let you earn points on all purchases, while others offer bonus points on specific categories such as travel or dining. Consider how you plan to use your rewards points before deciding which card is best for you.
Insurance: Travel credit cards offer perks for trip cancellations, delays, medical emergencies, and lost or stolen baggage. If you frequently travel, this insurance can give you peace of mind and save you a lot of money.
Other Perks: Some cards offer additional perks such as airport lounge access, complimentary hotel nights, and free checked bags. If you frequently travel for business or pleasure, these perks can be very valuable. Now that you know what to look for, here are our top 9 best travel credit cards in Canada for 2022.
Top 9 Best Travel Credit Cards In Canada November 2022
American Express Cobalt Card
Although American Express is not one of the more dominant credit card providers in Canada, the company makes up for it with the Cobalt Card, which has been popular in the country for several years now.
The card offers 5x the rewards points on groceries, restaurants, and food delivery purchases, 3x on store purchases and streaming services, 2x on travel and transit, and 1x the points on everything else. You can also receive 2,500 bonus points per billing cycle after you sign up. You just need to make $500 worth of net purchases every month. The welcome bonuses let you earn up to 30,000 points in your first year.
One of the Cobalt card's most significant advantages is its redemption flexibility. It has a slew of travel rewards programs you can choose from. You can use your points to cover travel expenses such as flights, hotels, car rentals, and cruises. You can also book through the American Express Travel portal, which offers discounts of up to 25%. Alternatively, you can transfer your points to one of Amex's airline or hotel partners.
When it comes to insurance, few can match the robust travel insurance package offered by Cobalt, which covers 10 types of insurance. It includes travel medical insurance for emergencies (up to $5 million), travel accidents, baggage and flight delay, car rental, and mobile device insurance. The only thing missing from this package is trip cancellation insurance.
The American Express Cobalt Card does have a $155.88 annual fee (billed monthly at $12.99) that you need to watch out for.
TD Business Travel Visa Card
The TD Business Travel Visa Card is an excellent choice for business owners and those who frequently travel for work. The earning potential is high – you can earn 9 TD Rewards points if you book online through ExpediaForTD.com, 6 points on any foreign currency purchases, restaurant purchases, and recurring bill payments, and 2 TD Rewards points per dollar spent on eligible business purchases. What's more, you can redeem those TD Rewards points on business travel purchases.
The welcome bonus offer of up to 150,000 TD Rewards points is perhaps the most impressive among these cards. The first purchase immediately gives you 30,000 points. If you spend $5,000 in the first 3 months, you earn 60,000 points. Lastly, you can get 5,000 points monthly (for the first 12 months) if you spend $2,500 each month.
Another valuable perk of the card is the extensive travel insurance coverage for flights and automotive rental collision damage waiver. The package covers travel medical insurance, trip cancellation, flight delay, travel accident, emergency travel assistance, delayed and lost baggage, and auto rental loss or damage.
All these benefits come at a price, however. TD charges an annual fee of $149. On the bright side, the primary cardholder and two additional cardholders get a $100 annual fee rebate for the first year.
You may want to consider the TD Aeroplan Visa Infinite card if you're looking for a card with a less hefty fee. The TD Aeroplan Visa Infinite offers up to 50,000 Aeroplan points and a $139 annual fee free for the first year.
BMO CashBack World Elite Mastercard
The BMO Cashback World Elite Mastercard lets you earn cash back easily on eligible purchases with its tiered earn rate system. You get 5% on groceries, 4% on transit, 3% on gas, 2% on recurring bills, and 1% on all other purchases. There is no limit to the amount of cash back you can earn, and your rewards never expire.
Earning cash back is not the only way to save with the BMO CashBack World Elite Mastercard. It also comes with a bevy of travel perks that can help you save on your trips.
For starters, it offers a rare 2-year extended warranty and comprehensive insurance coverage. You are covered for 13 out of 17 travel insurance types available, some of which include out-of-province/country travel medical insurance, trip interruption and delay insurance, hotel delay insurance, and baggage delay insurance.
It also has a few unique perks, like roadside assistance and concierge services. The roadside assistance service covers towing, flat tire changes, jump starts, and lockouts. The BMO CashBack World Elite Mastercard also comes with a 24/7 personal concierge service that can help you make dinner reservations, book tickets, and more.
The only downside to the BMO CashBack World Elite Mastercard is its high requirements, which is to be expected for a premium travel credit card. You would need an annual income of $80,000 (individual) or $150,000 (household), and an excellent credit score.
CIBC Aventura Visa Infinite Privilege Card
The CIBC Aventura Visa Infinite Card works best with frequent travelers. Its rewards points system is decent: 2 points for eligible grocery stores, food, entertainment, and gas purchases, and 1.25 points for other eligible purchases. However, you can also enjoy 3 points on eligible purchases made through the CIBC Rewards Centre.
You can redeem points for flights with no blackout dates on any airline or for hotel stays, cruises, vacation packages, and car rentals. You can also use your points to cover the cost of taxes and fees on flights.
Of course, no premium card comes without a good travel insurance suite. The CIBC Aventura Visa Infinite Card is no different. Cardholders can take advantage of emergency medical, trip cancellation and interruption, flight and baggage delays, hotel burglary, rental car collision, and mobile device insurance.
One of its standout features is comprehensive security, which is not often highlighted in other credit cards. With this card, you can receive fraud, spending, and credit report alerts via the mobile app.
The very high annual fee may deter you, though. You need to pay $499 yearly, but the fee is waived in the first year. Consider the high-income requirements as well: the minimum income is $60,000 for individuals and $100,000 for households.
Scotiabank Gold American Express card
This card offers one of the most impressive loyalty programs we've seen. While the rewards tier systems of other credit cards involve earning top points on one spending category, the Scotiabank Gold American Express Card lets you earn 5 Scene+ points on three: entertainment, restaurants, and groceries. You get 6 points if you purchase at participating stores like Sobeys, Safeway, and FreshCo. Then, for eligible streaming and gas purchases, you earn 3 Scene+ points.
Aside from the competitive travel rewards system, you can enjoy zero foreign transaction fees. You need to worry about only the exchange rate.
The current welcome bonus offer is also easily achievable. You can earn 25,000 points by making $1,000 worth of eligible purchases in the first three months. You can receive 20,000 more points if you spend at least $7,500 in the first year.
From airport lounge access to complimentary concierge services, you will enjoy the many travel benefits that come with the Scotiabank Gold American Express Card.
Tangerine Money-Back Credit Card
The Tangerine Money-Back Credit Card is one of the rare cash-back cards in Canada that boasts zero annual fees. For the fees it does charge, Tangerine provides competitive rates, including a promotional interest rate of 1.95% for balance transfers.
Its biggest appeal is the cash-back rewards. You can earn 2% cash back on chosen categories and 1% on everything else. The available categories cover groceries, restaurants, gas and transit, furniture, recurring bill payments, home improvement, and entertainment. You can change the categories anytime and there is no limit to how many points you can earn per month.
Tangerine makes earning rewards effortlessly. All the cash will be reimbursed to your credit balance every month. Most credit cards require a certain period of time before you can redeem your rewards.
As for travel-specific benefits, the Tangerine Money-Back Credit Card doesn't offer any. It does, however, cover an extended warranty and 90-day purchase protection.
HSBC World Elite Mastercard
Earning 6 points on eligible travel purchases is the main draw of the HSBC World Elite Mastercard. You can redeem these points for travel miles, gift cards and merchandise, and financial rewards. If most of your spending is on travel, you can benefit greatly from these points. What's more, foreign exchange fees are waived.
As for travel perks, you can enjoy the standard travel insurance package offered by most premium cards (emergency medical, trip cancellation, baggage, and rental car), plus airport lounge access and Wi-Fi through Boingo. You're also given a $100 annual travel enhancement credit.
National Bank World Elite Mastercard
The National Bank World Elite Mastercard is widely known for its superior travel insurance package. It covers 10 types: mobile device, emergency medical, trip cancellation and interruption, flight and baggage delay, lost baggage, and rental car theft and damage. These benefits can be enjoyed by older travelers between 65 and 75 years of age.
Furthermore, you can enjoy a $150 annual travel credit on baggage check-in fees, seat selection, airport lounge access, and airport parking.
This card offers 5 points per dollar on groceries and restaurants, plus 2 points per dollar spent on bills, travel, and gas. The sign-up bonus is also impressive, as you can earn 30,000 points in the first 3 months by spending $5,000.
Lastly, National Bank also offers credit card payment insurance for covering up to five times the balance on your card.
Rogers™ World Elite Mastercard
Inc Authority affords you free LLC filing services and other specified services upon paying the state filing fees. You can choose to upgrade to the higher packages for various additional services such as business law services, free legal forms, and tax consultations, sales tax registration, debt collection assistance, and business funding analysis.
The company also allows you access to industry experts where you'll benefit from free business credit coaching, protection advisor, and express processing for your applications. These services are available in premium packages, which start at $399 for the standard package. The executive and Tycoon packages cost $499 and $799, respectively plus the state filing fees.
Admittedly, the rewards system is nothing impressive. It offers a 1.5% base rate for all purchases in Canada. But what stands out is its earn rate for American dollar purchases. You can earn 3% for these. The welcome bonus is also underwhelming. You can get up to $25 based on a $2000 monthly spending.
Still, you can enjoy premium travel insurance coverage without an annual fee. The package includes emergency medical, purchase protection, trip cancellation and interruption, and rental car damage. You're also eligible for airport lounge access, Wi-FI access via Boingo, and MasterCard travel rewards.

The only caveat for the waived annual fee is that you must maintain yearly spending of $15,000.
What is a travel credit card?
A travel credit card is a type of rewards credit card that allows you to earn points or miles that can be redeemed for travel-related expenses, such as flights, hotels, car rentals, and vacation packages. An essential component of any card is travel insurance coverage. Many travel cards also have valuable perks, such as free checked bags, priority boarding, and airport lounge access.
Final Thoughts
Many travel credit cards in Canada have unique features and strong points. We picked the American Express Cobalt card as our best overall because its components are at par with both affordable and premium credit cards. Ultimately, choosing the best travel credit card in Canada will come down to your spending habits and needs.
Frequently Asked Questions (FAQs)
ABOUT THE AUTHOR
Noah Edis is a writer and entrepreneur with a wealth of experience in online businesses and marketing. When he's not working on his latest project, you can find him playing competitive dodgeball or pursuing his personal interest in business process automation.
ABOUT THE REVIEWER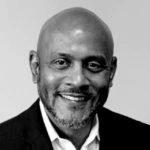 He is an organized and creative thinking sales management professional with experience in outside and inside sales in various markets. Working as freelancer in the Greater Boston Market, he moved to St. Louis and became an Account Executive, then a Sales Manager managing and coaching 12 sales reps covering a nationwide territory. He has developed his team with a combination of consultative selling and value before price coaching mindset which has won him a President's Cup and many other financially rewarding awards at RICOH. His most recent role as a Continuous Improvement Manager provided insight into the importance of delivering a quality product in alignment with the value and reputation of his organization. It further enhances the aspect of selling on value as opposed to price.
+ 1 sources
Government of Canada SC. The Daily — Travel between Canada and other countries, June 2022. www150.statcan.gc.ca. Published August 23, 2022. Accessed November 20, 2022. https://www150.statcan.gc.ca/n1/daily-quotidien/220823/dq220823a-eng.htm