Property Management: Definition And Top Companies In 2023
All products recommended by Bizreport are selected by our editorial team, independent of our parent company. Some of our stories include affiliate links. If you buy something through one of these links, we may earn an affiliate commission.
Greystar
Best Overall
Colliers International
Most Affordable
WinnCompanies
Best for Environment Programs
Property management is the oversight of properties by a third-party property manager. Generally, property managers are responsible for the day-to-day operations of these real estate, at a certain fee. In this article, we will take a look at property management, the types, and the best property management companies.
Definition & Responsibilities Of Property Management
Property management can be defined as the daily supervision of residential, commercial, or industrial real estate. Property managers are generally responsible for taking charge of the maintenance, security, and upkeep of properties.
As a property management company, you often work with owners of investment assets like apartment buildings, shopping malls, industrial parks, and private home communities. Their primary responsibilities include managing regular activities given by the owners and maintaining the value of the assets they manage while producing cash. In general, a property manager is responsible for the following:
Drafting, signing, and renewing leases for property owners
Recognizing local, state, and federal laws and rules governing landlord-tenant relationships
Evaluating prospective tenants
Rent collection
Upkeep of properties, such as landscaping and snow removal
Coordinating the necessary property repairs
Creating and following budgets for property upkeep
Marketing real estate
Controlling other workers
Processing taxes
Property Management Types
There are different types of property management, just like we have different types of properties. While some property management companies choose to specialize in managing a particular type of property, others provide services that span across the different types of property management. Here are some types of property management.
Residential
As the name implies, residential property management involves the supervision of homes and apartments.
Most rental properties employ residential property managers to oversee the leasing process. They can be used to oversee:
Houses for single families
Holiday rentals
Multi-family dwellings
Townhouses
CondominiumsApartments
Fabricated housing
Real estate-owned properties.
Commercial
Owners of commercial properties have different requirements than those of residential properties. Commercial property management may be relevant to:
Public facilities, such as hotels
Retail properties such as shopping centers, eateries, and petrol stations
Office buildings, such as real estate agencies or medical offices
Coworking spaces.
Industrial
The following industrial properties can benefit from management:
Steel mills and other heavy industrial facilities
Light production facilities, such as those that package food
Warehouses
Facilities for distribution
Special Purpose
The special purpose properties don't fit into the categories listed above, but they also require management. They include
Theaters
Sports arenas
Resorts
Schools and other institutions
Places of worship,
Religious facilities.
What Exactly Is Property Management Company?
A property management company will ensure that a residential or commercial investment property is profitable, has a solid reputation, is maintained, and is occupied by tenants. These businesses also frequently update their owners on the key performance indicators of the asset. A property management business is crucial for most landlords since different areas and various regulations, ordinances, and laws control different property kinds.
Companies that manage properties face the everyday difficulties of owning commercial and investment real estate. Following an assessment of 18 businesses' offerings, pricing policies, reporting capacities, and tenant and owner interactions, we settled on these top eight. Discover our picks as you continue reading to choose which property management business is best for you.
Best Property Management Companies In Canada 2023
Best Property Management Companies October 2023
Greystar
Read Greystar Reviews
The business provides comprehensive property management services, such as property operations, monetary services, programs for advanced insurance, procurement, marketing, communications education, and IT. Greystar's areas of expertise include overseeing adult communities, multifamily buildings, collegiate housing, and flexible corporate housing. Owners have access to an online system through the Greystar Investor Portal to obtain real-time information and track performance indicators for their properties.
Portal available for real estate investors online
Website to lease apartments for proposed residents which leads to high occupancy
Efficient staff training
Top US Apartment Managers ranking
No properties in locations like Rhode Island, Alaska, Maine, New Hampstead
The cost of Greystar's property management services will vary depending on the kind and size of the property, its location and surroundings, and the level of services you require. You'll negotiate costs for tenant relations, vacancies, evictions, early termination, maintenance, and other services in addition to the monthly management charge and initial establishment price.
Reports cover legal and regulatory compliance, marketing and reputation management, and accounting and financial management.
Colliers International
Read Colliers International Reviews
Colliers International is a top provider of commercial property management services, with an extensive service portfolio and two billion square feet under management. Capital markets, landlord representation, project management, real estate management services, valuation, and consulting services, securities, mortgage, insurance, engineering, and design are all areas of specialization for Colliers International. They offer rental property management services like operations and maintenance, facilities management, lease administration, property accounting and financial reporting, and contract management.
Synced reporting for owners
Financial analysis and reporting to ensure revenue on assets
Strong emphasis on capital projects to increase the value of properties
Internal engineering staff who monitor performance metrics
Relatively less emphasis on sustainability
Publicly traded
Deep expertise in any niche may be unachievable given its wide catalog of buildings.
It is recommended for commercial property investors looking to minimize risk. Generally, property management fees are typically determined as a percentage of the rent collected. Your contract fees will depend on the property's location, size and occupancy, and the services you want.
WinnCompanies
Read WinnCompanies Reviews
WinnCompanies' key selling point is the ability to return discounts on utility bills and provide green financing. Winn ensures that homes are kept up to the most outstanding standards for the environment and the neighborhood. Winn provides service for various building types, including residential and commercial buildings.
Winn offers lease, financial, operational, and maintenance services, but their environmental knowledge enhances the value of the buildings they manage. For instance, Winn works to increase the efficiency of building systems like mechanical, lighting, building envelope, insulation, air sealing, boilers, ventilation, air conditioning, and water conservation, in addition to solar programs and other energy retrofits.
Strong focus on community
Commitment to sustainability
Great environmental programs like community solar
A focus on the environment might not be economical for first-time property owners.
Pricing is opaque, just like other property management businesses
Winn fees are covered in their private bids to property owners. Winn offers to report on a variety of topics. It conducts monthly audits for customers in the affordable housing sector as necessary to guarantee compliance and reduce risk. Although there isn't a standard web platform for owners to keep track of their homes, reports may be available upon request.
BH Management Services
Read BetterLegal Review
There are not many better options for managing your residential properties than BH Management Services. It has a wide selection of residential properties under management in the U.S., as well as cutting-edge, resident-attractive programs like Smart Home Technology and Green Conservation.
BH Management Services offers management, equities, construction, architecture, and design services. The firm provides accounting, operations, marketing, IT, business intelligence services, and reporting to its owners through BH Management Services. The firm employs and manages local management employees for properties.
Home automation technology
Green conservation program
Controls A, B, and C class properties
The website should be more informative
BH management services don't disclose exact prices, like other property management businesses unless they have a meeting with a potential investor to go through the range of services for a particular property. However, your cost will often depend on the size of the property, the building class, and the range of services you negotiate.
These expenditures may be broken down into an initial setup charge, a monthly management fee (a fixed rate or a percentage of the rent collected), a tenant placement fee, and marketing and lease-up expenses. For simplicity in paying rent and renewing a lease, a resident portal is accessible online. Investors can track the success of their properties thanks to the coordination of customized business information and revenue management reports by BH Management Services.
Cushman & Wakefield
Read Cushman & Wakefield Reviews
As a leading multifamily property management company, Cushman & Wakefield delivers value through solutions that create efficient and engaging communities. The company has 51,000 people across over 400 locations and 70 countries. Cushman & Wakefield's primary activities include leasing, capital markets, appraisal, and management of properties, facilities, and projects.
Delivery of exceptional value for real estate owners
Largest number of employees
Emphasis on sustainability and smart technology
Questionable customer service
As a market leader in commercial property management services, Cushman & Wakefield uses a range of cloud-based technologies to support its global workforce and internal operations. For the fifth year running, the 2022 Real Estate Survey by Euromoney has named Cushman & Wakefield, a major international provider of real estate services, as the best commercial real estate advisor and consultant worldwide.
Who Needs Property Management Services?
Property owners can take advantage of different property management services available to them according to the class of their property. For instance, owners with multiple rental properties in their portfolios and lack the time or know-how to manage tenants and maintain their homes in good condition. In other cases, some owners only care about renting their homes and earning returns periodically. Owners in situations usually employ qualified property managers or use property management software, although the latter still requires supervision.
Some property management organizations cater to lone property owners who rent out a single rental property, such as a holiday house. Due to the complicated federal regulations that apply to rental properties, which need specialist knowledge, property owners who take part in affordable housing initiatives frequently hire property management services. Some real estate agents also work as property managers.
What Is A Property Management License?
A property management license is an accreditation required for engaging in businesses related to leasing and managing rental properties. Some requirements to getting this license include being at least 18 years old, completing high school or equivalent, being in good standing with the state's real estate board, and, in some situations, passing a criminal background check.
In some cases, a broker's license holder is deemed to have met the educational and examination criteria for licensure as a property manager; hence they are not required to obtain a separate property management license.
Property owners must ensure that the companies they choose are duly licensed. This is because most states ask for the property management company to get a local real estate board license. Some states need real estate agents to be licensed for property managers to work there. This is so because some of their duties are classified as real estate activities. Property managers can list a rental property in the multiple listing service (MLS) and advertise it using accepted techniques if they have a real estate broker's license. A real estate board lockbox can be installed on a property's door so that other licensed agents can show up since the property managers can do this if they hold a real estate broker's license.
Final Thoughts
The best property management firms effectively keep your facility operating at peak efficiency, reduce investment risk, protect your brand's reputation, and maintain frequent communication with you. Whether you choose a huge corporation with a worldwide clientele or a tiny neighborhood business with a stellar reputation in your community, be sure they have a detailed set of operating guidelines. All the professional property managers on our list of top achievers are quite good at managing properties efficiently.
Greystar is the editor's choice because it provides residential and commercial real estate services. It also excels at end-to-end property management processes and financial, operational, and market analysis reporting. They top it all off with a "Beyond Expectations" motto in service to tenants, employees, owners, and vendor partners.
Frequently Asked Questions (FAQs)
How can I select the best property management company?
When searching for a company, go for one with a solid reputation in the industry when selecting a decent property management firm. The terms of the contract and management fees should have been stated in detail. Only consider management firms with the necessary insurance and licenses to manage in your state and local asset management experience. Finally, they should have a clear procedure to rectify any problems.
How do property management companies charge?
The industry average for property management fees is between 8% and 12% of the monthly rents received. However, the cost also depends on the services the company provides for you, such as evictions and tenant relations. Additional requests like asking the property managers to take care of the legal proceedings, evict the tenant, prepare and clean the apartment, post a vacancy notice, and interview potential new tenants will raise the charge schedule.
Is a property management company necessary?
Yes, it is very necessary to have a property manager. For an investor to manage by themselves, the numerous laws and maintenance duties of property ownership and leasing may become too complicated or time-consuming. The 8% to 12% charged on rent payments is a worthy investment in the knowledge, professionalism, and trade skills they provide in dealing with renters and maintaining the rental in excellent working order.
Are property managers regulated?
Yes. Although the licensing requirements may vary by state, local real estate boards must provide licenses to property management firms in most places. Real estate owners should confirm the licensing status of the companies they hire.
ABOUT THE AUTHOR
Hannah is a seasoned writer based out of Pennsylvania. With years of experience in various writing niches, she provides SEO and on-demand content for Businesses in all industries
ABOUT THE REVIEWER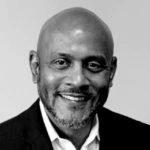 He is an organized and creative thinking sales management professional with experience in outside and inside sales in various markets. Working as freelancer in the Greater Boston Market, he moved to St. Louis and became an Account Executive, then a Sales Manager managing and coaching 12 sales reps covering a nationwide territory. He has developed his team with a combination of consultative selling and value before price coaching mindset which has won him a President's Cup and many other financially rewarding awards at RICOH. His most recent role as a Continuous Improvement Manager provided insight into the importance of delivering a quality product in alignment with the value and reputation of his organization. It further enhances the aspect of selling on value as opposed to price.
+ 5 sources
Immigration R and CC. Renting a home in Canada. www.canada.ca. Published May 31, 2009. Accessed December 12, 2022. https://www.canada.ca/en/immigration-refugees-citizenship/services/new-immigrants/new-life-canada/housing/renting.html
Secretariat TB of C. Guide to the Management of Real Property. www.canada.ca. Published June 26, 2007. Accessed December 12, 2022. https://www.canada.ca/en/treasury-board-secretariat/services/federal-real-property-management/guide-management-real-property.html#a2.1
Apartment Property Management Service | Greystar. www.greystar.com. Accessed December 12, 2022. https://www.greystar.com/business-services/property-management
Real Estate Management Services | CA | Colliers. Collierscanada.com. Published July 27, 2022. Accessed December 12, 2022. https://www.collierscanada.com/en-ca/services/real-estate-management-services
WinnCompanies | Home. www.winncompanies.com. Accessed December 12, 2022. https://www.winncompanies.com/