Best Canadian Real Estate App In 2023
All products recommended by Bizreport are selected by our editorial team, independent of our parent company. Some of our stories include affiliate links. If you buy something through one of these links, we may earn an affiliate commission.
REALTOR.CA
Editor's Choice as the Best Real Estate App in Canada
Zolo.ca
Most Easy to use Real Estate Website
Zillow
Best for Client Collaboration
The real estate industry in Canada has been booming for many years now and it's no surprise that real estate apps have become increasingly popular. These real estate applications let you easily search for properties, compare prices and even find out about deals in their area. As such, real estate platforms have become an invaluable tool when looking to buy or sell a home in Canada. In this article, we will be reviewing the 7 best Canadian real estate App in 2023. We will be looking at seven different applications and discussing their various features, advantages, and disadvantages.
7 Best Real Estate App For Canadians In 2023
We have compared and tested the features and user experience of several real estate apps in Canada and have put together a list of the best ones available.
What Are Real Estate Apps?
Real estate apps are mobile or web-based applications that provide users with information about properties and the real estate market. These apps can be used to search for homes, compare prices and even find out about deals in their area.
The best real estate apps will also include features such as location-based searches, notifications of new listings, detailed property profiles, and more. They can also help you stay up to date on current trends in the housing market so you know when it's a good time to buy or sell.
7 Best Canadian Real Estate Apps December 2023
REALTOR.CA
Read REALTOR.CA Reviews
REALTOR.CA is the official real estate app of the Canadian Real Estate Association (CREA), and also one of the best real estate apps in Canada to help you with house hunting. It offers a comprehensive list of properties from the members of the real estate boards or housing corporations for sale or rent in Canada, including photos and detailed information on each listing.
Largest real estate inventory in Canada
Comprehensive mortgage calculator to find out how much mortgage you will pay and affordability calculator
Push notifications
Lack of up-to-date information
High commission for agents
The REALTR.CA app also lets users compare prices across different provinces and cities, as well as look up schools, hospitals, and other amenities nearby. You will also have access to other data like sale status, pending sales, building data, sold data, and building age.
The REALTOR.CA app has a user-friendly interface that makes it easy to search for properties by location, price range, or even MLS listing number. You will also find the average price of the major markets to plan your personal finance. It is also the only app that allows agents to create custom barcode labels.
Zolo.ca
Read Zolo.ca Reviews
Zolo.ca is a real estate website and app that offers Canadians an easier way to find properties for sale or rent. With Zolo, you can use precise search filters by city, neighborhood, property type, or price range to find listings that match their criteria. For example, you can search for a new house in British Columbia.
Almost instant update of new listings and upcoming open houses
Area-wise property listing and custom barcode labels
Recommendation for Canadian mortgage app
Limited customer service for any dispute settlements
Difficult to filter out inexperienced realtors
Zolo.ca also provides detailed information on each property, including photos, floor plans, MLS ID, and more, making house hunting easy. The intuitive design makes Zolo stand out from other apps. You can also track when the property was added to the website and the identity of the listing agent.
It's easy to navigate the different sections of the website and quickly locate listings that fit your needs. Plus it has a personalized approach with features like "My Favourites" where you can save your favorite listings for easy access.
Zillow
Read Zillow Reviews
Zillow is a popular real estate app in the United States, but it also has an excellent presence in Canada. The app provides up-to-date listings of properties across the country and allows users to search by location, price range, and more.
Comprehensive and intuitive interface
Home loan resources and debt service calculator
Rental management tools
Complicated terms and conditions for realtors or agents
Some inaccurate information related to open house circuit
Zillow is one of the most helpful apps for realtors due to its client collaboration feature. This lets agents easily share information with their clients such as photos, videos, and other documents related to each listing.
Zillow also offers 'Walk Score' ratings for each house which measure how close they are to amenities like restaurants, grocery stores, and public transportation hubs.
Houzz
Read Houzz Review
Houzz is another great real estate app for Canadians that connects you with home professionals. This app caters to home decor and house remodeling needs, offering a wide range of services such as interior decorating ideas, contractor listings, product reviews, and more.
Excellent place to connect with the full range of real estate agent
House utilities and product listing
Review system sellers and service providers
Sluggish customer service
The slow registration process for tax-exempt customers
You will find a full range of home building and house renovation products in the Houzz app, along with helpful advice and tips from experienced experts.
Google Maps
Read Google Maps Reviews
Google Maps is one of the most popular real estate apps in Canada. It allows users to search for properties and real estate agents by address, neighborhood, or even city.
Vast list of local real estate agent
The detailed and authentic review process
Google API's compatibility with many realtors' sites
Not an actual property list provider that shows listings
Not useful as a full-service brokerage
Google Maps also shows nearby schools, hospitals, and other local amenities as well as driving directions or public transit from any location. It also offers a detailed view of different neighborhoods with information about local businesses and attractions. This makes it an invaluable tool for house hunters to research potential real estate investments.
Zoocasa
Read Zoocasa Reviews
Zoocasa is a real estate website and app that helps house hunters to find their dream home and a reliable real estate agent. It has a comprehensive list of properties for sale or rent in Canada, as well as information on each listing such as photos, square footage, and price range.
Extensive resources and insights
High-quality featured homes
Detailed filtering features
The map is slow to load and navigate
Primarily focuses on expensive and premium properties
You will find various tools on Zoocasa to compare prices across different provinces and cities, look up schools and hospitals nearby, and even search for specific amenities within the neighborhood.
Additionally, Zoocasa also provides clients with access to professional advice from experienced agents who can help them make the best decision when buying or selling a property.
AroundMe
Read AroundMe Reviews
AroundMe is a great real estate app for Canadians who are looking to find out more about the neighborhood they're living in. It provides information on nearby amenities, such as restaurants, schools, and parks, as well as crime rates and other important factors. It is available on both Android and iOS app stores.
Step-by-step GPS navigation in real time
Full integration with Google Maps and street view
Detailed list of local businesses
Some outdated business listings
Many overlapping features with Google Maps
AroundMe lets you connect with local realtors so that they can get all the information they need before making an offer on a property.
How To Choose The Best Canadian Real Estate Apps?
When choosing the best real estate apps for your needs, there are several factors to consider, such as:
Individual features
Carefully consider the individual features of each app and see how they can help you with your real estate needs. Some apps may be better suited for buyers, while others may specialize in helping real estate agents. Different apps also come with different levels of usability and filters, so it's worth familiarizing yourself with different options and real estate dictionaries.
Reviews
Reading user reviews is an excellent way to get a feel for what people think about any real estate app. Take note of any negative feedback as well as positive comments from both users and real estate agents to get an idea of which app might be best for you.
Costs
Most of the real estate apps on this list are free to use, but some may require a subscription or one-time fee in order to access certain features. Make sure you're aware of any costs associated with the app before signing up for anything to avoid surprise expenses.
Some apps will also tell you about other fees like land transfer fees, maintenance fees, closing costs, and mortgage payments for your Canada mortgage. Apps may often include a calculator to find out the total debt service ratio, gross debt service ratio, estimated mortgage payment, and closing costs.
Your Purpose
Finally, it's also important to consider what kind of user you are and how you plan on using the app. For example, if you're looking for a simple search tool for finding nearby homes, then an app like Zillow would be better suited than something like Houzz which is designed to help with home renovation.
App To Find Cheap Real Estate In Canada
Finding cheap real estate in Canada can be a challenge, but there are some great apps that can make the process easier. Zillow is one of the best apps for finding cheap homes in Canada as it allows you to search by city, neighborhood, or price range. You can also use the filters to narrow down your search results and focus on properties that meet your budget.
Google Maps is another great app for researching real estate in Canada as it offers information about nearby neighborhoods and areas. With this app, you can view satellite images of any location and get an overview of its average prices and other useful data points related to the area.
Final Thoughts
Real estate apps are a great way to find out more about the Canadian housing market and research different properties. The seven real estate apps we have reviewed in this article all offer various advantages and features.
Whether you're looking for cheap homes or want to collaborate with clients on a property search, the above apps can help make the process easier. With careful research and consideration of each application's features, finding the perfect real estate app for Canadians in 2023 will be a breeze!
Frequently Asked Questions (FAQs)
Is there a Canadian equivalent of Zillow?
Yes, there are several Canadian real estate websites that offer similar features to Zillow. These include REALTOR.CA, Zolo.ca, and Zoocasa. 
What are the best real estate websites in Canada?
The best real estate websites in Canada depend on your specific needs and preferences when looking for a home or property to purchase or rent. Some great options include REALTOR.CA, Zolo.ca, Zillow, Houzz, and Google Maps among others mentioned above in this article.
Does the realtor app work for Canada?
Yes, Realtor.ca is a popular real estate app in Canada that allows users to search for properties and connect with realtors. It has an extensive database of listings throughout the country, and it also offers tools such as mortgage calculators, community guides, and more. 
Which housing app is most accurate?
The accuracy of each housing app depends on the quality of their data sources and how often they update them. Generally speaking, you can consider REALTOR.CA as one of the most reliable and accurate apps when it comes to Canadian real estate market information because it pulls from MLS listings across the country.
ABOUT THE AUTHOR
Noah Edis is a writer and entrepreneur with a wealth of experience in online businesses and marketing. When he's not working on his latest project, you can find him playing competitive dodgeball or pursuing his personal interest in business process automation.
ABOUT THE REVIEWER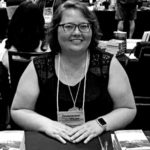 Kristina Knight is a freelance writer with more than 15 years of experience writing on varied topics. Kristina's focus for the past 10 years has been the small business, online marketing, and banking sectors, however, she keeps things interesting by writing about her experiences as an adoptive mom, parenting, and education issues. Kristina's work has appeared with BizReport.com, NBC News, Soaps.com, DisasterNewsNetwork, and many more publications.
+ 7 sources
CREA – Canadian Real Estate Association. Accessed December 16, 2022. https://www.crea.ca/
Canadian Real Estate Association. Realtor.ca. Published 2020. Accessed December 16, 2022. https://www.realtor.ca/en
Welcome from REALTORS® across Canada. Realtor.ca. Published 2020. Accessed December 16, 2022. https://www.realtor.ca/mls
Canada Real Estate. Zolo.ca. Accessed December 16, 2022. https://www.zolo.ca/
zillow. Zillow: Real Estate, Apartments, Mortgages & Home Values. Zillow. Published 2000. Accessed December 16, 2022. https://www.zillow.com/
Houzz – Home Design, Decorating and Remodeling Ideas and Inspiration, Kitchen and Bathroom Design. Houzz. Published June 23, 2019. Accessed December 16, 2022. https://www.houzz.com/
Real Estate Listings Canada – Search MLS for houses, condos, property | Zoocasa. Zoocasa.com. Accessed December 16, 2022. https://www.zoocasa.com/