Wealthsimple Cash Review 2022: Key Features & Alternatives
All products recommended by Bizreport are selected by our editorial team, independent of our parent company. Some of our stories include affiliate links. If you buy something through one of these links, we may earn an affiliate commission.
Wealthsimple is a Canadian fintech unicorn that offers a low-cost digital investment platform for users to pay bills, file taxes, and invest in the stock market.
Pros
Free and unlimited transfers

No monthly fees and monthly transaction fees

ATM fee reimbursements

Use Google pay or Apple Pay
Cons
No welcome bonus or rewards

Higher interest rates are available from competitors

Cash card yet to be released
Unlimited e-transfers and accessibility

Finance management

Private and secure transfers

Interest

Joint account
Wealthsimple's mission is to bridge the gap between millennials and investing. Today, the company is valued at C$5 billion. They have also started their online brokerage and acquired a well-known free income tax business.
Wealthsimple is a Canadian fintech unicorn disrupting the banking and investing habits of Canadians. Valued at C$5 billion, the company was the first to offer a free or low-cost digital investment platform that offers millions of Canadians an opportunity to invest in the stock market. Today, it makes it easier and more profitable for Canadians to file taxes, pay bills, and register accounts.
When Wealthsimple debuted with a Robo-advisor in 2014, their mission was to bridge the gap between millennials and investing. This mission has been a success, to say the very least. Canadians' money worth $5 billion is presently managed by Wealthsimple as of this year. In the interim, they've also started their own online brokerage and acquired a well-known free income tax business.
With Wealthsimple Cash, a novel hybrid bank account, Wealthsimple has now stated that it would increase accessibility. The combination of a spending and savings account is creating quite a stir and has the potential to completely alter the personal finance scene in Canada.
What Is Wealthsimple Cash?
Wealthsimple cash is a peer-to-peer payment app that allows you to spend and earn interest rates on your cash deposits. Apart from paying high interest, Wealthsimple cash also serves as a chequing account to help you access your money anytime. You can also pay for your monthly expenses. Like other Wealthsimple accounts, it does not require you to maintain a minimum balance.
Chequing accounts are typically used for paying daily expenses. Most banks pay interest on your chequing account balance, but the balance stays the same even as inflation rises. On the other hand, your chequing account grows at a competitive rate with Wealthsimple cash. Wealthsimple cash also facilitates peer-to-peer payment transactions for sending money to beneficiaries.
How does Wealthsimple Cash work?
To use Wealthsimple cash, install the app from Google Playstore for android or Appstore for iOS devices. Create a new account or connect your existing account to the app. After setting up a Wealthsimple Cash account, you can add money to your account, select a customized dollar sign handle, and import your contact list.
Anyone on your contact list can send and receive money instantaneously (provided they also have Wealthsimple Cash). The Wealthsimple Cash app can be used in a similar manner to that of a bank e-transfer. The fact that the money arrives instantaneously rather than over several hours is one of the key benefits of Wealthsimple Cash. What's more, Wealthsimple Cash is totally free.
Wealthsimple Advantages
Easy-to-use app
The Wealthsimple cash app is simple, safe, and convenient. You can make peer-to-peer payment transactions and gain high-interest rates by using the app.
Fast Delivery
Generally, Wealthsimple cash offers fast delivery when moving your funds. The exact timeline, however, depends on a couple of factors like the transaction and the accounts involved.
No Deposit or Transaction Fees
Wealthsimple cash does not charge for making cash deposits and other transactions. This means all Interac e-transfers, bill payments, and point-of-sale transactions are free.
Unlimited and free fund transfers between banks
Wealthsimple cash offers unlimited e-transfers and transactions between banks to users.
ATM withdrawals
Wealthsimple cash's ATM access is free regardless of whatever bank's ATM you use. Wealthsimple offers ATM reimbursements to users for their standard ATM withdrawal fee, although the limit caps each month.
Wealthsimple Packages
No matter your net worth, Wealthsimple has a package to suit you.
| | | | |
| --- | --- | --- | --- |
| | Basic | Black | Generation |
| Management fee | 0,5% | Reduce 0,4% | Reduce 0,4% |
| Personalized Portfolio | | | |
| Auto-deposit | | | |
| Tax | | | |
| In-depth financial planning | | | |
| Asset location | | | |
| Personalized financial report | | | |
Wealthsimple Basic
Wealthsimple basic offers a personalized portfolio, a 0.5% management fee, auto deposit, and expert financial advice. The minimum investment for Wealthsimple basic is $1.
Wealthsimple Black
Invest over $100k across your Wealthsimple accounts to access Wealthsimple Black benefits. To start with, your Wealthsimple Invest management fee reduces to only 0.4%. In addition, you can maximize your tax efficiency with access to tex-efficient features like tax-loss harvesting and tax-efficient funds. Finally, Wealthsimple Black makes estate planning easier, with a 15% discount for your first online will. Ontario clients also receive 6 months of complimentary medical services with Medcan's Year Round Care Plan outside of OHIP.
Wealthsimple Generation
Wealthsimple generation lets you manage wealth with support from a dedicated team of experts when you deposit over $500k across your Wealthsimple investment accounts. Retirees, professionals, and company owners are all included in the clientele Wealthsimple experts have years of expertise guiding, regardless of their net worth. Furthermore, Wealthsimple Generation offers personalized financial reports and portfolios tailor-made for you. Like Wealthsimple Black, Wealthsimple generation also provides 15% off your first online will. Ontario clients receive 50% off Medcan's comprehensive health plan in addition to 6 months of free medical services.
Wealthsimple Quick Overview
Best Overall Value
Relatively high standard interest rate
No monthly fees, deposit fees, withdrawal fees, or minimum deposit requirements
Free and unlimited Transfers
Wealthsimple Customer Reviews
What Wealthsimple customers had to say on Trustpilot
I've been using Wealthsimple for a few years now and they've been great. I don't have time to manage my own portfolio and as a robo investor they've been able to deliver great returns with low fees and allow me to have the peace of mind without all of the up selling hassles of being with a big bank or a broker paid on commission.

Thomas
I am working with Wealthsimple about a year.I had no issue. I am using both Trade and Investment program in high risk level. The investment based on my TFA account. its in 7% profit during a year, not much but its is ok for me. I have 30k in trade platform and I am working with Canada stock only, because it is without fee in trading. I am happy with this company.

Cinohee
I am completely new to this area, and after lots of research i decided to get an app instead of investing myself, and i choose wealthsimple above all the others. Ive had a great return thus far! And found theIr customer service (Tim) exemplary, super fast in getting back to me and dealt with my enquiry efficiently. I have already recommended the app to friends. I also enjoy reading the articles they provide on the app.

Miss. chantal ellam
I was a bit unsure about which stocks and shares ISA to invest in. After researching quite a few offerings I decided on Wealthsimple. It was a great choice! They have been very helpful with any questions I've had. I believe the return on investment is very good, with the minimum of costs. I would recommend Wealthsimple to anyone looking for a stress free way of investing in an ISA.

Keith
Wealthsimple Cash Review
Review of Wealthsimple Cash
| | | |
| --- | --- | --- |
| Overall Pricing and Value | | 80% |
| Cost Value | | 80% |
| Customer Support | | 75% |
| Ease of Placing an Order | | 90% |
| Included Features | | 75% |
This comprehensive Wealthsimpe Cash Review tells you all you need to know about Wealthsimple Cash services and if it is right for your money management needs.
Is This Brand Right For You?
There are many distinct advantages to Wealthsimple's services, including its wide range of portfolio options (including socially responsible and halal-compliant options) and unrestricted access to a team of financial advisors (along with some certified financial planners) for all clients, irrespective of the current account.
The 0.40% to 0.50% advising charge places it on the more expensive end of the price spectrum compared to competitors, but all those benefits come at a cost. However, the extra cash may be well worth spending for investors that place a strong emphasis on their core principles.
Wealthsimple benefits, such as a $0 minimum balance requirement, multiple SRI, and access to financial advisors put it on par with other Robo-advisors with more well-known names in the U.S. However, its 0.40% to 0.50% account maintenance fees is the biggest con. This is a key factor to consider given the impact management costs can have on long-term investment performance, particularly for investors with account balances that are not eligible for Wealthsimple's lower advisory fee rate.
Cost Value
Wealthsimple Cash provides unlimited transfers and transactions for bill payments, Interac e-transfers and point-of-sale transactions. Everything the user does in the Wealthsimple account occurs at no cost. In addition to free transactions, Wealthsimple offers free ATM access, regardless of what bank's ATM you use. Another customer-friendly feature of Wealthsimple is refunding ATM fees, although the limit caps monthly.
Customer Service
Phone and email support are available for Wealthsimple Cash users Monday-Thursday a.m. – 6 p.m., Friday 9 a.m. – 5:30 p.m. Eastern time. Additionally, all clients have access to human advisors, regardless of the number of assets under management, and there are no additional costs. These advisors hold a CFP, CIM, or CFA certification.
Ease of Use
In terms of ease of use, Wealthsimple cash offers everything a typical bank account does. The user-friendly mobile app allows customers to do their daily banking and manage finances. In addition, it allows you to make free and unlimited transfers while monitoring your finances. Regardless of where you are, you can make payments to an account of your choice. Furthermore, Wealthsimple cash works well with Apple Pay and Google Pay.
Included Features
The following are some of Wealthsimple Cash's main included features:
Send Money Instantly – While receiving an e-transfer can take up to three hours, using the Wealthsimple Cash app lets you send or receive money in just a few seconds. Wealthsimple cash also allows you to send more money. In Canada, most banks have a daily limit of $3,000 to transfer money. By using Wealthsimple Cash, you can send money as high as $5,000 per day and $20,000 per month.
Free – E-transfers may be subject to transaction fees at some financial institutions. With Wealthsimple Cash, you can transfer money as much as you'd like for free. Account fees and minimum balance requirements are also nonexistent.
Private and Secure – You can remain anonymous because you only send money using your dollar sign handle. In addition, Wealthsimple Cash protects your account with biometrics and fingerprint ID, and account balances up to $100,000 are insured by the CDIC.
Earn Interest: You can earn an interest of 0.75% by holding money in Wealthsimple Cash.
Joint account: You can access a joint account feature when you sign up. This enables you to add someone close to you as a joint account holder and benefit from this practically limitless account.
Overall
By offering a comfortable and unique way to bank and invest online, Wealthsimple Cash is successful in reshaping traditional banking. It stands out from regular savings accounts since it provides fee-free transactions and has no minimum balance limitations while offering you interest rates that are higher than the average. Numerous practical features, such as seamless integration within the Wealthsimple family, are included with Wealthsimple Cash. Although paying your expenses may never end, investing all of your money with Wealthsimple Cash may be financially beneficial.
2 Top Wealthsimple's Alternatives
In 2017, Daniel Eberhard set out to help Canadians save money on banking fees by creating KOHO. KOHO offers a free pre-paid, reloadable card with an integrated app that provides real-time insights into your daily spending. This no-fee card performs like a chequing account while offering credit card advantages, including the ability to earn cash back on all purchases.
Wealthfront
Wealthfront stands out among robot advisors, with a competitive management cost of 0.25%, free management of accounts under $5,000, and one of the best tax-optimization services offered by an online advisor. To help you improve your tax efficiency, Wealthfront provides compelling tax strategies. It also provides convenient and useful digital financial planning tools. Wealthfront was launched in 2008.
Conclusion
A reputed online investment company in Canada, Wealthsimple provides a comprehensive range of financial solutions to millions of customers each year. Wealthsimple's unique hybrid bank account, Wealthsimple Cash lets you send money easily and cost-free.
Frequently Asked Questions (FAQs)
Does Wealthsimple Cash provide a debit card?
The Wealthsimple Cash app lets users sign up for a free prepaid Visa debit card called the cash card. Wealthsimple Cash Card lets users make regular purchases with funds in their cash accounts apart from using the app for money transfers. The prepaid visa card also comes with other benefits like cashback reward programs and compatibility with digital wallets like Google Pay.
Is Wealthsimple Cash safe?
Wealthsimple Cash is safe, yes. Access to a Wealthsimple Cash account is protected by biometric and fingerprint authentication, and the Canada Deposit Insurance Corporation insures up to $100,000 of the account's funds against loss.
Do I have to pay monthly account fees for the Wealthsimple cash account?
No, Wealthsimple Cash is totally free. There are no monthly fees and no minimum balance requirements.
Is it better to use the Wealthsimple cash card instead of my debit or credit card?
The Wealthsimple cash card offers several benefits over regular debit and credit cards. You don't have to worry about interest rates and annual fees. You can also earn 1% cash back on all purchases. This cashback can be spent directly via your cash account or invested into stocks and cryptocurrency.
Can I register a Wealthsimple cash account online?
Yes, you can set up a Wealthsimple cash account easily online. After downloading the Wealthsimple Cash App, create a new account or sign in if you have a Wealthsimple account. You also need to pick a unique dollar sign for sending and receiving payments.
Does Wealthsimple cash earn interest?
Yes, money held in Wealthsimple Cash earns interest.
Is there a minimum balance requirement for the Wealthsimple cash account?
No, the Wealthsimple Cash account does not require a minimum balance. In just a few minutes, you can create an account and begin to earn interest on every amount you deposit.
Does Wealthsimple charge fees for withdrawals?
No. Wealthsimple does not charge any fee for taking money out of your account, transfers, or leaving your account open with a zero balance.
ABOUT THE AUTHOR
Hannah is a seasoned writer based out of Pennsylvania. With years of experience in various writing niches, she provides SEO and on-demand content for Businesses in all industries
ABOUT THE REVIEWER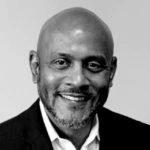 He is an organized and creative thinking sales management professional with experience in outside and inside sales in various markets. Working as freelancer in the Greater Boston Market, he moved to St. Louis and became an Account Executive, then a Sales Manager managing and coaching 12 sales reps covering a nationwide territory. He has developed his team with a combination of consultative selling and value before price coaching mindset which has won him a President's Cup and many other financially rewarding awards at RICOH. His most recent role as a Continuous Improvement Manager provided insight into the importance of delivering a quality product in alignment with the value and reputation of his organization. It further enhances the aspect of selling on value as opposed to price.