Tangerine Bank Review 2022: Features & Alternatives
All products recommended by Bizreport are selected by our editorial team, independent of our parent company. Some of our stories include affiliate links. If you buy something through one of these links, we may earn an affiliate commission.
Tangerine is a Canadian virtual bank that provides traditional banking services at low rates. It was formerly known as ING Direct before being acquired by Scotiabank.
Pros
You get free Interac e transfers

Interest rates are low

Low bank charges and no monthly fees

Unlimited free transactions
Cons
Tangerine Bank doesn't allow international money transfers

Expensive nonsufficient funds charge
Savings

Spending

Investing

Borrowing

Business
Tangerine provides access to various banking services such as lines of credit, savings, chequing, and business accounts. Its services are cheap, and rates are cheap compared to most banks.
Tangerine Bank Review
Tangerine Bank is one of Canada's leading providers of online banking services. Online banking has gained a lot of relevance in the past few years because of convenience. The Tangerine Bank is an online bank with the services of a traditional bank. They have no physical branches but maintain an active communication line with customers via dedicated call centers.
The Tangerine Bank launched in Canada on the 27th of April, 1997, as ING Direct before being acquired by Scotiabank in November 2012. It has a subsidiary called Tangerine Investment Funds Limited, a financial services provider selling mutual funds in Canada.
Tangerine has a variety of offerings, such as Savings Accounts, Chequing Accounts, Business Accounts, GICs, Investment Funds, Mortgages, Home Equity Lines of Credit, Credit Cards, Tax-Free Savings Accounts, RIFs, and RSPs. It is also covered by the Canada Deposit Insurance Corporation (CICD), just like every Canadian bank.
Tangerine Bank Advantages
Earn some cha-ching.
You stand a chance of earning up to $400 by using the promo code EARNMORE. Note this offer is available on eligible purchases alone.
Automatically Earn an Extra 15% Back
Tangerine offers you up to 15% cash back on daily expenses up to $1000.
Great GIC Rates
The Tangerine bank has a one-year GIC rate of 4.85%, one of the country's best.
Tangerine Bank Packages
| | |
| --- | --- |
| Tangerine Products | Features |
| Savings Accounts | RSP, TFSA, CAD savings, and USD savings offered |
| Chequing Account | No fees and free transfers |
| Credit Cards | World Mastercard or Money Back Credit Card |
| GICs | Earn guaranteed interest for your term of choice |
| Investment Funds | Invest in a low-fee portfolio for as little as $25 |
| Mortgages | Secure a competitive rate for 120 days |
| Line of Credit | No fees and it is a fast online application. |
Savings Accounts
The Tangerine savings account offers you competitive interest rates with low fees compared to other banks. As an online bank, they provide a secure way for you to save your money without the constraint of savings account minimums or monthly fees like other online banks. You can also create a savings account goal with the Automatic Savings Program on the platform.
Like other Canadian banks, Tangerine Banks also offers Tax-Free savings accounts, a Retirement Savings Plan (RSP) account, a RIF Savings account, and a US Dollar saving account.
Chequing Account
A chequing account is used for most of your everyday purchases. The Tangerine Bank offers a zero-fee daily chequing account, meaning you won't get charged daily for debit purchases. Tangerine chequing account holders get a Visa ClientCard, which enables them free ABM access.
With the Tangerine account, you get overdraft protection and track and organize your transactions. You can also set up pre-authorized payments to withdraw cash into specified accounts.
Credit Cards
Tangerine offers two major credit cards; the Tangerine World MasterCard and the Tangerine Money-Back Credit Card.
Tangerine World MasterCard
The Tangerine World MasterCard offers an interest rate of 19.95%. It has no annual fees attached to it and offers up to 2% cash back rewards with the chance of getting 15% back on purchases made in the first two months up to $1000.
The card provides extra perks, such as insurance coverage for mobile devices and rental car collisions. In addition, you get a complimentary MasterCard Airport Experience membership; however, you will be charged $32 for visiting a lounge.
To qualify for a World Master Card, you must meet one of the following requirements:
A Household income of at least $100,000
A gross annual income of at least $60,000
A total balance of at least $250,000 in your Tangerine Savings and Investment Funds account.
However, you must be a permanent resident of Canada, with no bankruptcy over the past seven years, and must be the age of majority defined in your province or territory.
Tangerine Money-Back Credit Card
You get the same 15% cashback reward as in the World MasterCard, zero fees, and a rate of 19.95%. The only difference between the two cards is the extra perks the WorldCard offers mentioned above.
Both card types are protected by a secure online PIN reset to ensure the safety of your account.
GICs
A Guaranteed Investment Contract (GIC) is a secure investment that guarantees an interest within a given timeframe. Tangerine Bank helps you build your investment portfolio by providing access to GICs. There is no monthly charge, and you can get up to 5.2% interest rates.
The Tangerine Bank has other GIC offerings, such as RSP Guaranteed Investments, which will help you grow and secure your retirement with the added tax advantage of an RSP plan. You also have the option of a Tax-Free Guaranteed Investment, A dollar account GIC with interest up to 4.75%, and a Retirement Income Fund (RIF) Guaranteed Investment.
Investment Funds
If you want to invest but need more technical skills or knowledge, you can opt for the Tangerine investment fund. The Tangerine Bank designed its investment funds to keep your fees low while growing your funds.
You can choose from three significant portfolios: the Core portfolio, the Global ETF portfolio, and the Socially responsible portfolio.
Core Portfolio
These portfolios have been established for over 10 years and emphasize Canadian companies.
Global ETF Portfolio
This gives you global exposure to ETFs.
Socially Responsible Global Portfolios
The Socially Responsible Global Portfolios makes socially responsible, ethical, and environmentally friendly financial decisions. If you are concerned about social issues and want to invest safely, this portfolio is the portfolio.
Portfolios are very diversified and reviewed and rebalanced quarterly. You can easily open an investment fund on the Tangerine website with a minimum of $25.
Mortgages
The Tangerine Bank provides competitive mortgage rates with a variable interest of 5.75% and an APR of 5.73%, unlike other banks with fixed mortgage terms. The mortgage term is 5 years, and you can make a lump prepayment of up to 25% of your initial mortgage. Afterward, you can increase your payment by 25%, but having a fixed payback plan is better. You also get a dedicated mortgage account manager like you would in traditional banks.
Line of Credit
A line of credit is a fixed amount of loan you can access on demand. The Tangerine Bank offers a line of credit to help finance unexpected expenses at no annual fee and a low-interest variable rate. There's a flexible payment plan where you only need to make minimum payments.
Tangerine Bank Quick Overview
Tangerine Bank Customer Reviews
I read a Tangerine review that spoke about how Tangerine offers tax free savings accounts, and it piqued my interest, so I did my research and found they also charge low fees and dont even charge anything in other cases. This made me move all my money from traditional banks and start banking with Tangerine. Also, the rates on the Tangerine credit cards are not too steep and quite affordable for me.

James
The savings and chequing accounts are my favorite package from Tangerine. The fact that I do not need a minimum balance sold me on using the online bank. Although the interest on my savings could be higher, at 1%, it is not that bad of a deal. Tangerine online banking is fantastic, but they could do with a couple of brick and mortar branches where they can attend to customer complaints and inquiries.

Emma
I love that you can select your Tangerine's money back categories on your card. This has been very helpful because the categories I have on my regular credit card are for stuff I dont spend on. But with this, I can use my other cards for other purchases, which has helped lift some weight off my finances. I was not too happy that I couldn't receive or send money abroad, but I used Equitable Bank (EQ bank) for that. Several Tangerine Bank reviews also complained about not being able to send money abroad.

Ellie
Tangerine helped me renovate my house through the equity line of credit at a reasonable interest rate without any monthly or annual fees, except for the minimum monthly payments. Everything is flexible, and you can quickly get things done by speaking to a customer service agent. And to people asking, "is Tangerine Bank safe?" yes, it is.

Mason
Tangerine Bank Service Review
Review of Tangerine Bank
| | | |
| --- | --- | --- |
| Overall Pricing and Value | | 85% |
| Cost Value | | 85% |
| Customer Support | | 70% |
| Ease of Use | | 90% |
| Included Features | | 95% |
Tangerine Bank is an online bank offering the same services as a traditional bank. You get access to different features and Tangerine's financial products, such as chequing and savings accounts, fair rates, and a tax-free savings account, among other things.
Is This Brand Right For You?
If online banks with low fees and flexible payment on lines of credit are what you are looking for, then you can look into opening a bank account with them. Tangerine chequing accounts have zero monthly or daily charges, making it an excellent bank for daily transactions. Ultimately, what matters are your needs. You can check the Tangerine bank review, look at their offerings, and see which fits you best.
Cost Value
Tangerine accounts are relatively low cost, while the borrowing accounts have low rates too. Tangerine claims to give you high interest on your savings. However, you can get better rates if you look around. This doesn't take away from the fact that Tangerine has one of the most pocket-friendly rates.
Customer Service
Since Tangerine is a virtual bank without brick-and-mortar branches, the only method of contacting customer service is via the Tangerine mobile banking app and customer care service line. The service is good enough but could be better.
Ease of Use
The Tangerine Bank is easy to use. Setting up an account is easy, and the website is easy to navigate and find relevant information. The mobile app is also intuitive, and you can carry out transactions on it easily and quickly.
Included Features
The Tangerine Bank offers various accounts to cater to your savings needs, from GICs to tax-free accounts. Each Tangerine account comes with a decent interest rate and little to no banking fees charged.
Spending
Tangerine has two significant spending-based offerings: chequing accounts and credit cards. With these two offerings, you can cater to your spending needs at a "no-fee" and low-interest rate.
Investing
The Tangerine Bank has different investment accounts, with a portfolio selection for those who wish to invest but need help with how to go about it. The whole process is easy, and the fees are not too steep. You can also invest via the Tangerine retirement savings plan.
Borrowing
Whether you need mortgages or a line of credit, Tangerine has an offering for you, and you don't have to worry about interest because Tangerine's fees are one of the lowest in the country. You can borrow money by subscribing to Tangerine's home equity line.
Business
The Tangerine Bank has a suite of offerings for your business needs with zero fees and service charges. The business accounts available are Business Savings, Business USD Savings, Business Guaranteed, and Business USD Guaranteed Investment accounts to help you grow your business.
Overall,
Tangerine Bank is an excellent virtual bank if you consider opening a bank account with flexibility and low charges. The online bank has an excellent suite of investment offerings, such as a five-year variable mortgage, pocket-friendly rates, which help you save money, and products to cater to your financial needs.
If you don't mind patronizing a financial institution without a physical office, you can give them a shot.
2 Top Tangerine Bank Alternatives
Let's look at how Tangerine Bank Compares to other virtual banks.
Simplii Financial
BMO Bank
Tangerine Bank
Award
Mobile Banking Excellence award by Ipsos Financial Service Excellence in 2021.
Best Retail Bank in Canada at the 2022 World Finance Banking Awards.
2021 Fundgrade A+ Award for Balanced Income Portfolio's Performance.
Feature Includes
High-interest savings
Low service charges
Financial planning
Balanced Income Portfolio.
Competitive interest rates.
Ranking
4.4/5
4.3/5
4.3/5
Detail
Read Review
Read Review
Read Review
Link
Simplii Financial
Simplii Financial is a virtual bank formerly known as PC Financial and is an extension of CIBC. It has various offerings, including high interest chequing and savings accounts, personal loans, mortgages, and zero-fee cheque accounts, among other things. Simplii Financial deposits are held secure by the Canada Deposit Insurance Corporation.
BMO Bank
The Bank of Montreal is a Canadian investment and financial service provider founded in Montreal in 1817. Unlike the other virtual banks mentioned here, BMO has physical branches in addition to its online bank services. It offers financial planning, business financing, and lending money, amongst other things.
Conclusion
Tangerine is a virtual banking platform that caters to those who want the products and services offered by a traditional bank but is more flexible and charges a fair interest rate for their lending services. Being a digital bank, you can access your financial services anywhere without location constraints. There are readymade portfolios for people lacking the technical knowledge about investing, and these portfolios are automatically rebalanced quarterly.
Overall it is an excellent virtual banking platform and is highly recommended, as is seen by the Tangerine bank reviews above.
Frequently Asked Questions (FAQs)
Who owns Tangerine Bank?
The Bank of Nova Scotia owns Tangerine bank, formerly ING bank.
Is Tangerine Bank safe?
The virtual bank is safe and uses various safety measures such as SSL protection and encryption on the Tangerine mobile app and products to protect customers' accounts.
Is the Tangerine Bank insured?
Yes, the CDIC insures the bank on deposits up to $100,000. If your Tangerine savings account holds less than $100,000, you can rest assured that you are covered. The CDIC does not insure mutual funds.
How to open a Tangerine RSP savings account?
You can quickly head to their website and sign up for an account. You can also sign up for chequing and savings accounts. Unlike other banks, there is no minimum balance requirement.
How to get a Tangerine debit card?
Tangerine debit cards are only available to Tangerine customers. Customers need to sign up for chequing accounts to get a Tangerine card. Tangerine offers its customers a visa debit card. You can also get a Tangerine World MasterCard credit card and enjoy MasterCard travel rewards.
Does Tangerine Bank have a physical branch?
Tangerine isn't your conventional bank with physical branches. They have the Tangerine café, where you can walk in and speak with Tangerine customer service. You can also contact Tangerine bank via phone calls.
Where can I get the Tangerine app?
If you are using an android, you can get the app at the google play store, and iPhone users can find it at the app store. You can manage your bank account, transfer funds, and use the app for bill payments.
ABOUT THE AUTHOR
Hannah is a seasoned writer based out of Pennsylvania. With years of experience in various writing niches, she provides SEO and on-demand content for Businesses in all industries
ABOUT THE REVIEWER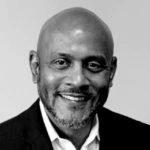 He is an organized and creative thinking sales management professional with experience in outside and inside sales in various markets. Working as freelancer in the Greater Boston Market, he moved to St. Louis and became an Account Executive, then a Sales Manager managing and coaching 12 sales reps covering a nationwide territory. He has developed his team with a combination of consultative selling and value before price coaching mindset which has won him a President's Cup and many other financially rewarding awards at RICOH. His most recent role as a Continuous Improvement Manager provided insight into the importance of delivering a quality product in alignment with the value and reputation of his organization. It further enhances the aspect of selling on value as opposed to price.