Neo Financial Review 2023: Pros & Alternatives
All products recommended by Bizreport are selected by our editorial team, independent of our parent company. Some of our stories include affiliate links. If you buy something through one of these links, we may earn an affiliate commission.
Neo Financial was formed in 2019 by Andrew Chau, Chris Simair, Jeff Adamson, and Kris Read. This business offers a variety of financial services and products, including low-rate mortgages, credit cards, high-yield savings, and wealth management programs.
Pros
High cash back rate

No fees or minimum requirements

Competitive high-interest savings account
Cons
Lower cashback when shopping at Non-partners

Low credit limits
Spending

Saving

Investing

Borrowing

Rewards
The company offers incentive Neo credit card and high-interest savings. Since it was founded, the firm has prospered and attracted several investors, including Golden Ventures, Peter Thiel, Maple VC, Tobi Lutke, ATB Financial, and others.
Neo Financial is a Canadian fintech company that offers a variety of products and services, including a debit card, high-interest accounts to save money, and personal loans. This review will take a closer look at the company and its offerings to help you determine whether NEO is the right financial partner for you. It was founded in 2017 by a team of entrepreneurs with a background in banking and technology. The company's mission is to make products and services more accessible and convenient for Canadians by leveraging the power of technology.
NEO offers a fully digital banking experience, with services such as account creation and management accessible through their mobile app. Products and services, include Neo credit card, debit card, savings products, and personal loans, to qualified borrowers. These loans are designed to help users cover unexpected expenses or make large purchases and are available in amounts ranging from $500 to $35,000. The company claims to offer competitive interest rates and flexible repayment terms, and its mobile app can complete the loan application process.
Neo Financial Advantages
Fastest-Growing Canadian Neobank
As a fintech company, they use technology to offer a more convenient and streamlined customer experience, which contribute to its growth. In addition, Neo uses digital marketing and other online channels to reach and attract new customers. The company expands its offerings and partnerships to further increase its customer base and revenue.
Wide Range Of Products and Features
Their inancial services and products, include a Neo credit card account, high-interest savings accounts, and wealth management programs. These products are designed to make financial transactions and management easier and more convenient for consumers and businesses. They also offer features such as instant money transfers, real-time account management, and personalized financial advice.
Flexible and Simple Credit Card
The Neo CardTM and Hudson's Bay Mastercard are two no-fee rewards credit cards offered by Neo Financial to Canadians. There is also a Neo Secured credit card. Each card offers bonus cash-back incentives but picking the best depends on your buying preferences. The Neo credit card also pays 5% cashback, which is a very competitive rate.
Users can earn rewards using these cards through the company's rewards program. You can redeem these rewards for various perks more accessible as travel, merchandise, and cashback. In addition to the debit card, Neo partners also offer a variety of savings and investment products.
Best Cash Back Offers
Some of the best bonus cashback rewards that Neo Financial Mastercard offers include:
High cash back rate on everyday purchases, such as groceries, gas, and online shopping.
Higher cashback rate on specific categories of purchases, such as dining out or travel.
Sign-up bonus in the form of cash back when you meet specific spending requirements within a specific timeframe.
Cash back on purchases made at participating retailers through the Neo Financial Mastercard Rewards program.
It's important to note that cash-back offers can vary, and the best offer for you will depend on your spending habits and financial goals.
Neo Financial Products & Features
NEO partners offers products and features that offer a better user experience. Some of them are:
Neo Financial Products
Neo Financial offers a range of products for users with different financial goals, including users aiming to invest, save, or get mortgages. Let us look at some NEO partners products.
Neo Financial Mastercard Review
The Neo credit card lets users get attractive cashback rewards. As a customer using a Neo card, you can enjoy an average of 5% unlimited bonus cash back and a 1% cash back guarantee for shopping with Neo partners. Additionally, you can enjoy the 15% welcome on your first purchase, which is much more than some other Mastercards offer. Also, there are different Variations of the Neo financial Mastercard for you to choose from based on your preferences and financial goals. They are the Neo standard Mastercard, neo plus Mastercard, neo ultra Mastercard, and neo secured Mastercard.
Neo Money
Neo Money is a flexible high-interest savings account that lets you manage your savings and earn interest as high as 2.25%. The money account is beginner-friendly and has no annual or monthly fees and minimum balance requirements. In addition to a relatively higher interest rate, money also offers unlimited free transfers to users.
Neo Invest
Neo Invest is an additional feature that allows you to manage your finances with tools like professionally managed portfolios and other customized features. This customization is based on your financial goals, risk tolerance, and current financial situation. In addition, Neo financial offers investment strategies and asset classes that protect you from market risks. As a customer of Neo Invest, you choose from an RRSP, TFSA, or personal account.
Neo Mortgage
The mortgage addition allows you to access low mortgage rates, refinancing, and renewals. This product functions by scanning the market to find the best mortgage rates and offering smooth applications in under 5 minutes. Also, a human associate handles applications and is usually there to help you every step of the way. Hence, you get to experience a stress-free mortgage experience.
Neo Financial Features
In addition to their mind-blowing products, Neo Financial also offers various valuable and integrated features that help improve the user experience for customers. They include:
Spending
The Neo financial app offers multiple options that make spending easier. These options include the standard card, secured cards, virtual cards, and buy now, pay later options. The Neo credit card is rated as one of the world's top cashback cards because it lets you earn cashback via different options. For instance, the standard card gives an average of 5% cash back, while the secured card offers unlimited cash back.
Saving
The NEO savings account offers several features with benefits for saving. These features include a high interest of $1.8 per dollar saved, no monthly fees, Interac e-transfers, tracking bill payments, auto-save, auto-deposit, and auto-invest. This type of savings account can build your financial literacy.
Investing
Apart from spending and savings, Neo also gives customers looking to invest infinite opportunities to achieve their investment goals. These opportunities include active portfolio management, themed portfolios, tax loss harvesting, goal planning, crypto yield, and diversification. In addition to these impressive features, various accounts are designed to help you make the most of your returns, like the TFSA account.
Borrowing
Neo financial allows customers to take out mortgage loans. At the moment, Neo enables mortgage purchasing, renewing, refinancing, and home equity. With these features, you can quickly get low-rate and low-interest mortgages to help with purchases, renovations, debt payments, and emergency funds.
Rewards
You can earn cashback rewards, add-ons, referral bonuses, and rewards from other loyalty programs when you use Neo services. A marketplace is also available to let you use your rewards for purchases, events, donations, and much more.
Additional Features
There are some other features that you can take advantage of to enhance your earnings as a Neo user. They include credit score monitoring, insights, analytics, card-freezing, 2-factor authentication, and automation. By automating financial procedures and getting real-time analytics, these additional features can help boost your earnings and accelerate your economic progress.
Neo Financial Quick Overview
Best Overall Value
High cashback rate
Competitive high-interest savings account
No annual and monthly fees
Neo Financial Customer Reviews
Here is what customers have to say in Neo financial reviews:
I got my new Hudson's Bay card, now issued by neo Financial. They are very tech-savvy, so it was easy sign up and I was able to use the card immediately for online transactions and with Apple Pay, while waiting to receive the physical card. The iOS app and website are both easy to use to keep up with transactions and balance remaining.

Graeme
By far the best benefit of using Neo is just how easy it makes things. I had known for years that I needed to get a handle on my different pensions but as many people do I was putting my head in the sand assuming it would all sort itself out. Neo Wealth have taken all of this in hand and already can see the benefits that I will reap when I eventually hit retirement age.

Andy
I would definitely recommend Neo Wealth, the team definitely went that extra mile to help me with my pension transfer. They were helpful by providing me with honest advice and were always available to answer any questions I may have had. They kept me informed on how the transfer was progressing and even helped with any difficulties along the way.

Garry
They have supported and helped through a tricky pension situation which I was very grateful for. Professional at all times and offer excellent advice.

Robert
Neo Financial Service Review
Review of Neo Financial
| | | |
| --- | --- | --- |
| Overall Pricing and Value | | 90% |
| Cost Value | | 88% |
| Customer Support | | 86% |
| Ease of Use | | 92% |
| Included Features | | 94% |
Is This Brand Right For You?
Neo Money is unquestionably worthwhile if you desire flexible savings account with decent interest. The Neo Card is also a valuable addition to your wallet if you often make purchases from different partners because you may collect up to an average of 4% cashback.
Neo falls short when compared to the services provided by a conventional bank. For instance, two minor drawbacks are the absence of mobile cheque depositing and paper checks. However, NEO money accounts has now introduced mortgages and investments through its Neo Invest and Neo Mortgage brands. Overall, if you want to save costs and give incentives priority, Neo is worthwhile. But there may be better alternatives for those requiring only standard banking services.
Cost Value,
One of the standout features of their savings and investment products is their transparent fee structure. Unlike many other financial institutions, which charge hidden fees or have complex fee structures, Neo Financial is upfront about its fees.
Additionally, you don't have to contend with fees with Neo Money and the Neo Card. Although, there is interest on purchases (19.99%-26.99%) and cash advances (22.99%-28.99%) made with the Neo Card. Finally, you would be required to pay Neo Invest a 0.75% management charge annually, which is not too expensive. Additionally, the ETFs in your portfolio have a Management Expense Ratio (MER), which may be between 0.4% and 0.5%.
Customer Service
There are several ways to get in touch with Neo Financial partners customer care. You can chat with a representative from 7:00 am to 8:00 pm MST or a virtual assistant 24/7. You can also reach assistance by calling on the phone or emailing them. Neo also provides a financial help desk where users may get solutions to their most frequent queries. Neo financial reviews are favorable, with clients praising the Neo financial team on communication.
Ease of Use
Neo products and features offer great user experience and ease of use. In terms of security, NEO money accounts takes several steps to protect its customers' personal and financial information. The Neo app is secured with two-factor authentication, and the company uses advanced encryption technologies to protect user data.
Additionally, although not a traditional bank, the company is regulated by the Financial Transactions and Reports Analysis Centre of Canada (FINTRAC), which helps to ensure that they follow all applicable laws and regulations.
Included Features
Neo offers products and features like a traditional bank to make customers' lives easier, provide account security and deposit protection. Some features that make them unique include:
Mobile banking: Neo's credit card offers a mobile banking app that allows users to manage their finances, pay bills, and make purchases directly from their smartphone.
Credit cards: NEO offers credit cards with no annual fees and competitive interest rates.
Savings accounts: NEO offers high-interest savings with no minimum balance or minimum deposit requirements or fees.
Personal loans: NEO offers flexible repayment terms and competitive interest rates.
Financial education: NEO provides financial education resources to help its users make informed financial decisions.
Customer service: NEO offers 24/7 customer support through its mobile app and website.
Security: NEO uses advanced security measures like deposit protection to protect its users' personal and financial information.
In general, NEO offers features to provide a convenient, easy-to-use, and secure platform for managing finances and making financial decisions.
Overall
NEO appears to be a solid choice for Canadians looking for an alternative to traditional banking. The company offers a range of products and services, including a debit or credit card, high-interest savings, and personal loans.
2 Top Neo Financial Alternatives
| | | | |
| --- | --- | --- | --- |
| | Tangerine Bank | Scotiabank | Neo Financial |
| Award | Best interest rates | Best international bank | Best cashback rewards |
| Rating | 4.5 | 4.6 | 4.5 |
| Detail | Read Review | Read Review | Read Review |
| Link | | | |
Tangerine Bank
Tangerine is an online-only Canadian bank. In addition to offering many of the same services as conventional banks, Tangerine provides credit card, mortgages, chequing, and savings. Tangerine has a reputation for being an organization with affordable costs for routine banking. Tangerine also provides mortgages, credit cards, investment funds, and business accounts.
Scotiabank
One of Canada's oldest and most prominent banks, Scotiabank, was established in Halifax in 1832. It is a more or less lasting member of the Big Six financial institutions in the nation. Scotiabank offers a comprehensive range of banking services to both people and businesses in Canada and some other countries. Personal banking accounts, mortgages, and credit cards are some of the services that Scotiabank provides online and in person.
Read more: Best Credit Cards In Canada For 2023
Conclusion
Neo Financial offers impressive products and features, excellent customer service, and q quick application process. However, note that Neo is a relatively new company. As such, they may have a different level of experience and stability than some of the larger, more established institutions. These factors are something to consider if you are looking for a long-term financial partner.
Frequently Asked Questions (FAQs)
Is Neo Financial trustworthy?
Overall, the company has a good reputation. They have received numerous accolades, positive customer reviews, and performance awards open to Canadian FinTechs.
How can I apply for a Neo Card?
You can apply for a credit card on their website and wait for approval in a few minutes. Once approved, you can add your information to your Google Pay and Apple Pay accounts. 
Is Neo Financial Safe?
Yes, Neo Financial is secure in terms of its reputation for trustworthiness and its security procedures. It also integrates with online options including Google pay.
Can I buy Neo Financial stock? 
No, Neo financial is funded and owned by private investors. As a result, its shares are not offered for public trading on exchanges.
How do they make money?
The company does not charge an annual fee. According to Neo, they get paid a certain amount for each mortgage customer they recommend to an issuer. Additionally, they receive Neo Rewards package subscriptions, Neo Card interest rates, and processing costs, optional Neo Card fees, and Neo Invest management costs; the no annual fee can result in a big savings for customers.
Does Neo Financial have in-person branches?
No, Neo Financial does not have in-person branches, but the company's headquarters are located in Calgary, Alberta.
Does Neo Financial report to all credit bureaus?
Neo Financial does not yet report to all credit bureaus. Neo notifies TransUnion about Neo Card repayment activity but does not yet report to Equifax.
Does the Neo card act like a real credit card?
Yes, the Neo financial credit card is valid and recognized anywhere Mastercard is. The Neo Financial credit card is an actual card, unlike some digital cards like Koho, which offer prepaid credit cards. Similarly, a Neo secured card is one that is funded through an initial deposit by the user; this deposit may be only $100 or could be in the thousands of dollars. A secured credit card can be used at all locations, like a typical card. With either type card, once you reach the credit limit, you can no longer use the card until the balance is paid down.
ABOUT THE AUTHOR
Hannah is a seasoned writer based out of Pennsylvania. With years of experience in various writing niches, she provides SEO and on-demand content for Businesses in all industries
ABOUT THE REVIEWER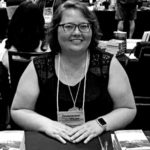 Kristina Knight is a freelance writer with more than 15 years of experience writing on varied topics. Kristina's focus for the past 10 years has been the small business, online marketing, and banking sectors, however, she keeps things interesting by writing about her experiences as an adoptive mom, parenting, and education issues. Kristina's work has appeared with BizReport.com, NBC News, Soaps.com, DisasterNewsNetwork, and many more publications.
+ 6 sources
Neo FinancialTM | The Modern Way to Money | Spend, Save, Invest. www.neofinancial.com. Accessed December 28, 2022. https://www.neofinancial.com/
Tangerine Bank. Tangerine. Tangerine.ca. Published 2019. Accessed December 28, 2022. https://www.tangerine.ca/
Personal Banking, Scotiabank. Scotiabank.com. Published 2019. Accessed December 28, 2022. https://www.scotiabank.com/ca/en/personal.html
Canada FT and RAC of. Welcome to the Financial Transactions and Reports Analysis Centre of Canada. fintrac-canafe.canada.ca. Published May 4, 2020. Accessed December 28, 2022. https://fintrac-canafe.canada.ca/intro-eng
Agency CR. Tax-Free Savings Account (TFSA), Guide for Individuals. aem. Published June 22, 2017. Accessed December 28, 2022. https://www.canada.ca/en/revenue-agency/services/forms-publications/publications/rc4466/tax-free-savings-account-tfsa-guide-individuals.html
Canada Revenue Agency. Registered Retirement Savings Plan (RRSP) – Canada.ca. Canada.ca. Published 2018. Accessed December 28, 2022. https://www.canada.ca/en/revenue-agency/services/tax/individuals/topics/rrsps-related-plans/registered-retirement-savings-plan-rrsp.html