How Do Cash Back Credit Cards Work? Find The Best In 2023
All products recommended by Bizreport are selected by our editorial team, independent of our parent company. Some of our stories include affiliate links. If you buy something through one of these links, we may earn an affiliate commission.
SimplyCash Preferred Card from American Express
Best Overall
CIBC Dividend Visa Infinite Card
Best For Groceries And Gas
BMO CashBack World Elite Mastercard
Best No Fee Card
Cash-back is a credit card benefit that gives the cardholder a certain percentage of the amount spent on purchases. Cashback should be one of the components of your credit card strategy, regardless of your financial objectives. You have complete versatility with them, they are simple to use, and the incentives are simple to utilize to make monetizing your purchases more manageable.
What Are Cashback Credit Cards?
Cash-back credit cards can be simple or complicated, but they all provide benefits. For example, you can earn a percentage of the amount spent every time you make a qualifying buy in person or via online retail purchases with your credit card. Therefore, if you use a card that offers 1% cash-back on $500 in purchases, you will receive $5.00 back in rewards.
Depending on the credit card, you can redeem rewards as a deposit into a bank account, a statement credit, check, gift card, or perhaps other choices at the conclusion of the statement period or billing cycle.
There are several types of cash-back credit cards. Some credit cards earn a flat rate on all purchases, so they will accrue points at the same rate regardless of what category you are making your purchases in. Other cash-back credit cards have higher rewards in a few well-liked expenditure categories and a lower base rate in all other categories.
Different Types Of Cashback Credit Cards
There are four different types of cash-back credit cards. The best option for each person depends on your personal preferences and spending habits. While some cash-back cards fall under a certain bonus category, others let you customize where you earn the most cash rewards. When deciding on which card to apply for, understand all the major types of cash-back credit cards available. They include:
Flat-rate cash-back cards: This is the most common type of cash-back credit card. A flat rate card is a basic card that gives you an equal percentage discount on each dollar spent regardless of the spending category. In this category, most cards offer cash-back, ranging from 1.5% to 2% for each dollar spent.
Bonus category cash-back cards: Also known as tiered credit cards, cash-back credit cards with a bonus category offer different percentages depending on the type of purchase. However, note that the rate is typically less than the flat cash-back rate, so you have to spend in higher reward categories to earn high cash-back. For instance, the Chase Freedom Unlimited Card gives 3% cash-back on dining and pharmacy purchases and 5% cash-back on travel booked through Chase Ultimate Rewards.
Rotating category cash-back cards: In this category, most credit cards offer cash-back of about 1% for all purchases apart from the bonus categories of that quarter. You can get as high as 5% from these bonus categories. Some typical purchases that fall in this category include gas stations, online shopping, grocery stores, and Amazon, among others.
Cash-back cards with customizable bonus categories: This is the most complex type of cash-back credit card. The bonus categories are similar to a tiered credit card, but in this case, you can decide which spending categories get higher rewards. This ensures you get cash-back rewards for your specific spending habit.
Read more: Best Cash Back Credit Card In Canada
Top 5 Best Cash Back Credit Card In Canada For 2023
SimplyCash Preferred Card from American Express
No annual fees
Accelerated rates on eligible gas, online shopping, travel, and grocery stores
Insurance coverage and 24/7 customer service
CIBC Dividend Visa Infinite Card
Car rental and mobile insurance
Purchase assurance and extended warranty
Welcome offer
BMO CashBack World Elite Mastercard®
5% cash-back on groceries
Up to 10% welcome offer
Travel insurance and roadside assistance
Scotia Momentum Visa Infinite Card
High redemption flexibility
Insurance and trip interruption
Extended warranty
TD Cash Back Visa Infinite Card
10% welcome cash-back bonus
$120 annual fee waiver for the first year
Emergency travel assistance and medical coverage
Top 5 Best Cash Back Credit Card In Canada For March 2023
SimplyCash Preferred Card from American Express
Read SimplyCash Preferred Card from American Express Reviews
No annual fees
Decent insurance package and 24/7 concierge services
Earn more on eligible gas and grocery credit card purchases
The rate of bonus rewards declines to 2% after spending up to $30,000 per year.
Cash-back rewards are only redeemable in September every year.
SimplyCash preferred credit card is a flat-rate bank card with no annual fees. It allows cardholders to earn even cashback across all categories by making cash-back reward credit cards simpler and more straightforward to use. With SimplyCash, you will gain the following:
4% cash-back on groceries and petrol
On all other purchases, you get 2% cash-back.
High rewards throughout the board, plus extra for groceries and petrol (4% back!).
Additionally, American Express cards don't have minimum income limits, which makes them more accessible than many of the other top cash-back cards available. It also includes free additional cards and a respectable insurance plan.
CIBC Dividend Visa Infinite Card
Read CIBC Dividend Visa Infinite Card Reviews
4% cash-back on groceries and gas, which is higher than most other cards
Flexible cash-back redemption
Access to the visa infinite program and CIBC's pace-it program
Great digital welcome bonus
$120 annual fee
Incomprehensive insurance coverage
Rewards on daily essentials are the key selling point of the CIBC Dividend Visa Infinite card. This card provides the following:
A standard 1% reward rate on all transactions
A market-leading 4% payback on petrol and grocery stores
Thanks to CIBC's new Cashback on-demand feature, cardholders can use rewards at any time as statement credits starting at $25.
BMO CashBack® World Elite® Mastercard®
Read BMO CashBack World Elite Mastercard Reviews
Huge welcome offer of up to 10%
$120 annual fee waived for the first year
Travel insurance and roadside assistance
High cash-back earn rates
The $120 annual fee is relatively high
High-income requirements
$500 per billing cycle limit on 5% cash-back on groceries
In addition to receiving a top-notch World Elite Mastercard with the BMO CashBack World Elite Mastercard, you also pay a lesser annual fee than regular. All of the normal World Elite travel benefits, 13 types of insurance coverage (including a unique triple extended warranty), free roadside assistance (worth $69 annually), and the following high earn rates are all included for only $120 per year.
Up to $500 in monthly spending, receive 5% cash-back on groceries.
Up to $300 in monthly spending, 4% cash-back on transportation.
3% cash-back on petrol, maximum monthly spending limit of $300
2% cash-back on regular payments, up to $500 each month
On all other purchases, you get 1% cashback.
Additionally, this card features an opening promotion where you can receive 10% cash back in your first three months. With no minimum, redeem rewards whenever you want.
Scotia Momentum Visa Infinite Card
Read Scotia Momentum Visa Infinite Card Review
The waived annual fee for the first year
4% cash-back on grocery purchases which is the highest offered by Canadian cash-back cards.
Robust travel insurance benefits
24/7 concierge services and visa infinite experiences
Extra $50 annual charges for additional authorized users.
Cashback is only rewarded in November yearly, unlike other credit card companies that allow you to redeem your bonus cash anytime.
Minimum earning requirement of $60,000 or $100,000 per household annually to qualify for this card
The Scotia Momentum Visa Infinite Card is the best cash-back credit card in Canada for accumulating points on grocery purchases. With this Scotiabank cash-back card, you'll receive one of the greatest average returns on spending, with:
4% cash-back on purchases of groceries and automatic payments
2% back in cash on petrol and transportation
On all other purchases, you get 1% cashback.
TD cash-back Visa Infinite* Card
Read TD cash-back Visa Infinite Card Reviews
Rocket Lawyer is best known for its excellent legal services. The company provides simple online LLC formation services with the help of attorney consultations at a one-time fee.
10% cash-back welcome bonus
$120 annual fee waived in the first year
Travel medical insurance coverage of up to $2 million for the first ten days of the trip
Higher annual fee of $139 for more perks and insurance
High-income requirements
$15,000 annual cap on 3% cash-back
The TD cash-back visa infinite card's welcome incentive is its key selling point. Apart from bill payments, this card can also offer cash back on other purchases with travel and insurance perks. It offers:
3% cash-back on bill payments
1% cash-back on every other kind of purchase
Extra 6% cash-back on gas, groceries, and pre-authorized payments up to a $1,500 additional spend during the same first three months
10% cash-back in the first three months up to $2,000.
This card also offers visa infinite benefits like Visa Infinite Food and Wine Experiences, access to the Visa Infinite Luxury Hotel Collection, and a complimentary Visa Infinite Concierge.
How Cashback Credit Cards Work
Your cash-back credit card lets you earn cash-back as a percentage of every purchase you make when you use it. Although it might not seem like much at first, over time, it adds up. You will receive cash back on all qualifying purchases as long as your account is active and in line with the requirements. However, some transactions are not eligible, such as:
Cash advances.
Transfers of balances.
Cash-like transactions
Tickets to a lottery.
Purchases connected to gambling.
Purchases made via a third party, such as a wireless card reader or digital wallet, may also not be eligible for credit card rewards if the technology is unable to provide enough information about the transaction to classify it as eligible for cash back. Earning cashback may be straightforward depending on the sort of credit card you use, or you may need to overcome a few obstacles to achieve a better rate.
How To Redeem Cash-back?
There are multiple ways to redeem cash back. It is very important to read the terms and conditions of your credit card before trying to redeem the cashback to make the most of the rewards. Depending on your credit card terms, there might be a minimum or maximum redemption threshold. When you are ready to redeem your rewards, you can use your cash-back to fund a bank account, cover purchases, pay an emergency bill, or take some dollars off your credit card bill. Generally, cash-back is redeemed through:
Bank deposit: In this method, the cashback is deposited directly into your preferred checking or savings account.
Credit on your statement: The cash-back offsets your current credit card balance here. For instance, for a cardholder with a balance of $50 and a cash-back of $5, the new applicable payment amount on the statement would be $95.
Gift card: Cash-back can be returned in the form of a gift card for use at retailers. You can get gift cards or merchandise through an online portal provided by credit card issuers.
Note that rewards can expire in inactive accounts over a certain number of months, depending on the terms of your credit card. However, apart from inactivity, rewards rarely have an expiration date.
Best Way To Use Cash-back
The best way to use the cash-back depends on the user's preferences. For instance, you can think about utilizing your cash-back as a statement credit if you won't have enough money to pay your next credit card payment. Usually, you may also transfer your money back into a bank account. On the other hand, you can decide to contribute your money back to a charitable organization if you intend to do your part to further a certain cause.
The best way to use your cash-back credit card is by paying off your account in full each month. Otherwise, you would have to pay interest fees that, in all likelihood, would be greater than your bonus cash earnings. Also, you can use a bonus or rotating category card when you make purchases from one of the relevant categories. When you are making purchases that don't fall under any bonus category, use a flat-rate cash-back card. Because cards that give greater cash-back rates on certain categories sometimes cap their cash-back for normal transactions at 1%, using a flat-rate card for purchases that don't let you earn cash rewards is a smart option. You can make up to 2% back on all such transactions using flat-rate cash-back cards.
Final Thoughts
A cash-back credit card gives you a certain percentage of your purchase total back in cash. Cashback should be a component of your credit card strategy regardless of your financial objectives. You have complete versatility with them, they are simple to use, and the incentives are simple to utilize. When combined with travel rewards, you can use them to pay for things like food and enjoyable activities while on vacation that travel rewards points won't cover. You can also use them to effectively reduce your purchases. Just remember to assess your expenditures to avoid applying for a card that won't fit your way of living.
Frequently Asked Questions (FAQs)
Can I pay my credit card bills with cash-back? 
Your credit card bill may be paid using the cash back you receive. This is because several cash-back credit cards allow you to apply your cash-back rewards as a statement credit. If you had $50 in cash-back and a $500 credit card bill that has to be paid, spending your cash-back would reduce your outstanding balance to $450. However, before you can use the cash-back as a statement credit, you might need to earn cash of a certain minimum amount back.

Should I redeem cash back? 
Yes, you should always redeem your bonus cash. After all, the cash back you receive is yours to keep. It's advisable to redeem cash-back incentives often since, in certain circumstances, cash-back expires after a set amount of time.

Can a cash-back reward expire?
Yes, with most credit card providers, regardless of the cause for account closure, your cash-back simply runs out. It's essential to read the tiny print because some card issuers have extra rules regarding the expiration of cash-back. 

Can the cash back earned from credit cards be taxed?
The cash-back you receive from credit cards is normally tax-free, though there are a few rare exceptions. It's not taxable if you get cash back in the form of a bonus after making purchases or fulfilling a certain time-based spending requirement. Your routine expenditure that rewards you with cash is also exempt from taxes. However, it will be taxed if you receive cash back from your card issuer without having to spend any money, such as when you recommend a friend to acquire a new credit card. Another instance is when you are given a $100 cash-back incentive when you apply for a new credit card without having to make a purchase. This will be considered income and taxed.

What are credit card cash-back rewards?
Credit card cash-back rewards are usually provided to customers when they make purchases with their credit cards. It can be in the form of cash-back or points. However, cash-back rewards can come with certain terms and conditions. 

ABOUT THE AUTHOR
Hannah is a seasoned writer based out of Pennsylvania. With years of experience in various writing niches, she provides SEO and on-demand content for Businesses in all industries
ABOUT THE REVIEWER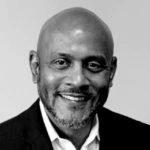 He is an organized and creative thinking sales management professional with experience in outside and inside sales in various markets. Working as freelancer in the Greater Boston Market, he moved to St. Louis and became an Account Executive, then a Sales Manager managing and coaching 12 sales reps covering a nationwide territory. He has developed his team with a combination of consultative selling and value before price coaching mindset which has won him a President's Cup and many other financially rewarding awards at RICOH. His most recent role as a Continuous Improvement Manager provided insight into the importance of delivering a quality product in alignment with the value and reputation of his organization. It further enhances the aspect of selling on value as opposed to price.
+ 2 sources
Canada FCA of. How credit cards work. www.canada.ca. Published June 6, 2016. Accessed December 5, 2022. https://www.canada.ca/en/financial-consumer-agency/services/credit-cards/credit-card-work.html#toc0
Canada FCA of. Choosing a credit card. www.canada.ca. Published June 6, 2016. Accessed December 5, 2022. https://www.canada.ca/en/financial-consumer-agency/services/credit-cards/choose-credit-card.html