BMO Bank Review 2023: Features & Alternatives
All products recommended by Bizreport are selected by our editorial team, independent of our parent company. Some of our stories include affiliate links. If you buy something through one of these links, we may earn an affiliate commission.
BMO Bank is a Canadian bank that offers good checking account options, credit cards, savings accounts, mortgages, home equity loans, auto loans, personal loans, and financial planning, among other services.
Pros
Large ATM network.

No monthly fee for checking accounts.

Low minimum opening savings deposit
Cons
Exorbitant overdraft fees

Low savings account interest rate
Total look

Mobile cash

Overdraft funding

Large ATM network

Autosave

Card monitor
BMO Harris Bank is a retail bank that provides a comprehensive selection of deposit, loan, and investment products. It was established in 1882 and is currently a branch of the Bank of Montreal, hence the "BMO" in its name. With $973 billion in assets, 12 million consumer and commercial clients, and more than 600 branches spread across eight states, it is the eighth largest bank in North America.
BMO Bank Review
BMO Harris Bank is the US branch of Canada's Bank of Montreal. Its headquarters is located in Chicago and it was founded in 1882 as Harris Bank. With over 500 branches, BMO Bank has an extensive ATM network of over 40,000 accessible ATMs. This reputable bank offers good checking account options, credit cards, savings accounts, mortgages, home equity loans, auto loans, personal loans, and financial planning, among other services. However, it has a low savings account interest rate and high overdraft fees.
BMO Harris offers a Smart Advantage checking account with no monthly fees for clients who choose e-statements over paper statements. Customers who want a company that offers a broad range of personal banking products should choose BMO Harris. It is also recommended for people who require wealth management, business or commercial services, retirement planning, investment services, or counseling. Additionally, BMO Harris bank provides both organizations and individuals with health savings accounts. This in-depth BMO bank review lets you know if BMO deposit accounts are right for you.
BMO Bank Advantages
Get Up to $2,500 Cash Back
BMO offers cashback between $100 and $2450 when you invest large amounts ranging from $25,000 and above. In addition, BMO offers personalized advice to investors. New users can also earn up to a $400 welcome cash bonus and a 5% cashback credit card offer in the first three months.
Over 900 branches & 3,300 ATMs
Customers can get both physical and online banking services through BMO Harris Bank. There are over 900 local BMO Harris bank branches. BMO Harris operates in the AllPoint network, which includes over 40,000 ATMs spread across the US in addition to their own.
Competitive Rates
BMO bank offers a competitive rate on its money market account. You can open a premier money market account at BMO with just $25. There is also a $10 monthly charge for clients who cannot maintain the monthly minimum balance of $10,000. Although BMO money market account does not have a competitive APY, you can earn higher rates with a relationship account package.
BMO Bank Packages
BMO bank packages include BMO chequing accounts, BMO savings accounts, BMO credit cards, and investment accounts, among other packages.
BMO Chequing Accounts
BMO Bank offers three checking accounts for customers to choose from. They are BMO Harris Smart Advantage Account, BMO Harris Smart Money Account, and BMO Harris Premier Account.
| | | | |
| --- | --- | --- | --- |
| | Premium Chequing Account | Performance Chequing Account | Plus Chequing Accounts |
| Monthly Plan fee | $30.00 | $16.95 | $11.95 |
| ATM transactions | Unlimited | Unlimited | 25 |
| Standard Overdraft protection | No monthly fee | $5/month | $5/month |
Premium Chequing Account
Although BMO's premium account plan comes with an excessive monthly charge, its numerous benefits and features may be worth it to you. For instance, clients who maintain a minimum balance of $6,000 can waive the minimum fee. Canadian citizens of all ages are eligible for a BMO premium plan. The special features include free money orders and drafts, free OnGuard Identity Theft protection, and preferred U.S. foreign exchange rates.
Performance Chequing Account
The BMO performance plan is one of their mid-range accounts. This account comes with a steep monthly fee of $16.95. To reduce this fee to $0, you have to maintain a minimum balance of $4000. The BMO performance plan offers unlimited transactions, a generous welcome bonus, and special rates for kids, students, and seniors. However, some drawbacks of this account are the high balance required to waive the monthly charge and only 1 free non-affiliated ATM withdrawal per month.
Plus Chequing Accounts
Although the BMO Plus Plan has a comparatively high monthly charge of $11.95 and few benefits, it is still relatively expensive. Clients who maintain a minimum balance of $3,000 can waive the monthly charge of $11.95. For most people, the 25 free transactions offered per month are usually more than enough, but after that, each additional transaction costs $1.25. Unlimited free e-Transfers are available, but that's hardly a compelling benefit.
The only additional perks of this account are a $4.00 senior citizen discount and a Premium Rate savings account, and a $100 welcome bonus.
BMO Credit Cards
BMO offers a variety of Visa and Mastercard credit cards for students, business owners, and regular users. Before applying for a BMO credit card, consider what features are more important and get a card with the best rewards program for you. Some of the features worth considering are low interest, cash back, no fee, rewards, air miles, and travel. After applying for your BMO credit card, watch out for approval, activate your card, and keep track of your credit card account with BMO's online banking. BMO also offers great business and student credit cards for people looking to build up their credit scores early.
Cash Back Mastercard
BMO Cashback Mastercard is a cashback credit card worth considering because it offers a huge welcome bonus: 5% cash back for the first three months and $2500 in spend. In addition, BMO cashback MasterCard lets you earn $50 cash back for spending up to %6,000 in the first year. You also get a low introductory 0.99% interest rate on balance transfers for 9 months. All these perks come with no annual fee and a personal income requirement of $15,000. However, keep your eye out for the minimal insurance coverage and low spending caps for category earn rates.
Platinum Mastercard
BMO Platinum Mastercard is an accessible, simple APR credit card with no annual cost. You can make purchases with no interest for the first six months. BMO Harris Bank Platinum Mastercard credit cards let users attend exclusive events and experiences. You can also save time by using your smartphone to make digital payments with the BMO Harris Bank Platinum Rewards Mastercard, and it offers online account management which gives you access to your account around-the-clock.
Platinum Rewards Mastercard
The BMO Harris Bank Platinum Rewards Mastercard credit card is a good choice for users who wish to receive compensation for points they earn from gas and grocery purchases. Earn 2x points for every dollar spent on groceries and gas, and one point for every dollar spent on all other purchases. You'll also benefit from a low introductory APR on purchases, an annual anniversary points bonus, and the chance to earn up to 25,000 bonus points when you spend $2,000 in the first three months of opening your account.
Investment Accounts
There is a wide variety of BMO investing accounts for investors of various experience levels. These accounts include BMO SmartFolio, BMO InvestorLine, BMO TFSA, and BMO RRSP. With BMO Smartfolio, you can have your portfolio actively managed by a team of experts who make the final financial decisions. On the other hand, BMO Investorline helps you trade your own stocks. You can invest in products like ETFs, Mutual funds, GICs, and more through your BMO investment account.
Insurance
BMO bank offers accident and critical illness insurance, life insurance, and travel insurance. Taking advantage of these Insurance plans lets you benefit from their flexible coverage options, comprehensive benefits, and dedicated license insurance advisors who provide personalized help.
Other BMO Bank Products
Other BMO Harris bank financial products include
Personal loans
Business loans
Car loans
Home equity loans
CD-secured loans
Home equity lines of credit (HELOCs)
Personal lines of credit
Purchase mortgages
Refinance mortgages
Money markets
IRAs
Managed investment portfolios
Private banking
Financial advisors
BMO Bank Quick Overview
Best Overall Value
Low or simple to evade fees: If customers choose to receive their statements electronically, there is no monthly fee for opening a basic checking account. Other checking accounts don't impose overdraft fees or reimburse fees from non-network ATMs. Although there is a $5 monthly charge for a savings account, it can be avoided by keeping a minimum monthly balance of $100.
Low minimum opening savings deposit: One savings account and three checking accounts can both be created with just $25.
Numerous choices for debit cards. BMO bank provides three types of debit cards. You'll receive a number of benefits when using your debit card to make purchases, such as extended warranties on qualified items, return protection, and purchase protection.
BMO Bank Customer Reviews
Here's what BMO customers had to say about the bank and their services on Trustpilot:
Great Bank, I appreciate that they financed me when I needed money urgently, while others simply declined my application. They do care for long-term relationships with clients, not only their credit score!

Maxim
I am a long-time customer of BMO Harris, and have found their banking "experience" to be very good overall. First of all, I find their customer service to be exceptional. Every time I have had an issue with a transaction or needed to talk to a personal banker, I was taken care of immediately and even had multiple follow-up phone calls to make sure I was satisfied with their service. There are also no checking account fees which are nice. Their banking app is also very useful for depositing checks via photo. The only issue I have with this bank is the location. They don't have an abundant amount of locations, and I travel often, so it's slightly inconvenient if I need to stop in at a bank while travelling. other than that, they are a great bank to bank with.

Colin
I have been banking with BMO Harris (previously M&I) for about ten years now, and I don't have a whole lot of negative things to say. Every time I walk into the bank I always feel welcomed and wanted. The tellers are extraordinary at their jobs and make me feel appreciated as a customer. I also really like the mobile app that BMO has, as it is extremely user-friendly. My favourite part of the app and bank is that I can do a mobile deposit on the checks that I receive, and they have an extremely fast approval time so that I don't even have to go to the bank if I don't have time.

Matt
Using Harris' website is very user-friendly (although on the home page, sometimes when you're trying to click on the login box it disappears – I found that if your mouse hovers over the navigation bar it will disappear, so best to go around the edge of the page). I can easily check the balance on each of my accounts, transfer money between accounts and bill pay with just a few clicks. The mobile app is even better – it was recently upgraded – and there are buttons for a deposit (I love not having to go to the bank to deposit a check), bill pay, transfer money and people pay.

Edith
BMO Bank Service Review
Review of BMO Bank
| | | |
| --- | --- | --- |
| Overall Pricing and Value | | 76% |
| Cost Value | | 68% |
| Customer Support | | 70% |
| Ease of Use | | 86% |
| Included Features | | 80% |
In this review, let's explore the Bank of Montreal and its fees, features, advantages, and services.
Is This Brand Right For You?
Opening a BMO bank account is best for customers who reside in states where there is a physical BMO branch. These states include Illinois, Indiana, Arizona, Missouri, Minnesota, Kansas, Florida and Wisconsin.
Additionally, clients of the bank can be a suitable fit if they:
Are looking to open a checking or savings account with a minimal beginning deposit
Able to keep account balances in four figures to maximize interest
Make use of a debit card for regular transactions.
Want a sizable, comprehensive bank that can handle all of their financial requirements
Are no older than 25 years
Cost Value
BMO cost value depends on the type of account you have and the services you make use of. Although all BMO savings accounts are free to use, chequing accounts have monthly fees which depend on the type of account. However, some accounts waive monthly fees for users who maintain the required minimum balance. Some other banking fees you may encounter using BMO's financial products and services include:
Non-BMO ATM fee in Canada: $2
Electronic funds transfer: $1 to $5
Overdraft fee: $5
Non-sufficient funds fee: $48
Customer Service
There are various ways to contact BMO Harris Bank customer service. To start with, you can visit any of their branches In Illinois, Indiana, Arizona, Missouri, Minnesota, Kansas, Florida, and Wisconsin. There are more than 600 physical BMO Harris Bank branches in these locations. Additionally, you can contact them on phone through the customer service line or via automated phone banking around-the-clock.
Also, BMO Harris Bank has a smartphone app and online banking. The top-rated mobile app is accessible on both AppStore ( 4.7 / 5 ratings based on 30,400 ratings) and the Google Playstore (4.6/ 5, based on 6,742 ratings). You can view transactions, deposit checks, pay bills, and more using the BMO Bank mobile app.
Ease of Use
BMO Harris Bank offers a user-friendly online banking portal to cover your basic banking needs. You can examine your balance, keep tabs on your spending, set up notifications, pay payments, and transfer money online. With its Total Look feature, you can quickly set a budget and view all of your BMO accounts in one location. The mobile app also allows you to set up a meeting with a banker.
You can use your mobile banking app to withdraw money from the majority of BMO Harris ATMs without a debit card using its BMO Harris Mobile Cash feature. Checks can be deposited using the app on a tablet or smartphone. Additionally, you can configure Touch ID to use your fingerprint as the access point to your account or set a four-digit passcode to access your accounts.
Included Features
Although BMO Harris does not offer the best rate savings accounts, there are a number of ways to avoid paying monthly maintenance fees. The company offers inexpensive money market and checking accounts, and most BMO accounts have low minimum opening balance requirements. The bank is also particularly accommodating to young people, frequently waiving some fees for individuals who are under the age of 25.
More than 40,000 ATMs are also available to users, including AllPoint machines outside of the states where the bank conducts business. Some accounts waive costs for using non-BMO ATMs, while the Premier Account offers a very kind $25 rebate for each statement cycle's worth of non-BMO ATM fees.
Overall
BMO Harris Bank, a full-service bank, has a range of products and advantages to offer. BMO Harris may provide what you're searching for if you're seeking straightforward checking and savings accounts with minimal requirements.
However, online-only banks may be a better option if you're searching for high-interest rates because they have lower overhead.
2 Top BMO Bank Alternatives
Tangerine Bank
Simplii Financial
BMO Bank
Award
Tangerine Investments scored with a Fundata FundGrade A+ Award for the Balanced Income Portfolio's performance in 2021.
Winner, "Value for money category " in The 2021 Ipsos Financial Service Excellence Awards
BMO Named to the Global 100 Most Sustainable Corporations in the World for Third Straight Year
– World Economic Forum
Feature Includes
No annual or monthly fees on credit cards and chequing accounts
Small interest on chequing accounts, 0.10%
Low interest for borrowing
Wide variety of products
No monthly fee for checking accounts.
Low minimum opening savings deposit
Ranking
4/5
3.6/5
3.8/5
Detail
Read Review
Read Review
Read Review
Link
Tangerine Bank
Tangerine is an online Canadian bank that provides similar services to traditional banks. These services include chequing accounts, savings accounts, credit cards, investment funds, and mortgages. It debuted as ING Direct Canada in 1997. Tangerine has gained a reputation for being a no-frills organization with affordable costs for routine banking after being bought by Scotiabank in 2012.
Simplii Financial
Simplii Financial is a Canadian bank that operates only online. It is supported by the Canadian Imperial Bank of Commerce or CIBC. In 2017, this digital bank rebranded from President's Choice Financial to Simplii. Simplii Financial provides a simple selection of personal bank accounts in addition to mortgages, loans, and investment products.
Conclusion
If you're looking for a full-service bank and you live in a state with local branches, BMO Harris is a good choice. Compared to a number of other significant traditional banks, BMO Harris is more competitive with its rates and products. It also offers digital and online tools that are comparable to those provided by the best online banks.
Compared to internet banks, however, this national bank has several drawbacks. Only its money market account gives a competitive rate, despite the fact that it offers more accounts and services than the majority of online banks.
Overall, BMO Harris has sufficient perks, accounts, and services to appeal to most customers as a banking alternative. It's a good bank in particular if you intend to use services other than bank accounts.
Frequently Asked Questions (FAQs)
Does BMO charge ATM fees?
BMO charges a fee when using your BMO Debit Card to withdraw cash from a non-BMO ATM in or outside of Canada or a non-BMO Harris Bank ATM in the United States. Consider asking a merchant for cash back when using your debit card to make a transaction if you frequently use a non-BMO ATM.  Additionally, you can make unlimited non-BMO ATM withdrawals with a BMO Premium Chequing Account without paying a fee.
Is BMO Harris trustworthy?
The Better Business Bureau awarded BMO Harris an A+ rating. Companies with a high BBB rating do business transparently, address consumer concerns promptly, and are truthful in their advertising.
How much does opening a BMO Harris account cost?
When opening an account at BMO Harris, a minimum initial deposit is usually required. This minimum opening deposit varies depending on the type of account you want to open. For instance, you need at least $25 to create a BMO Harris Savings Builder Account or BMO Harris Smart Advantage Checking Account. Depending on the type of CD, a deposit of at least $1,000 to $5,000 may also be required.
Where can I find BMO Harris?
More than 570 full-service branches of BMO Harris Bank are located in Missouri, Minnesota, Arizona, Illinois, Wisconsin, Indiana, Kansas, and Florida. Through the Allpoint Network, you can also access your accounts at more than 40,000 ATMs around the nation. BMO Harris provides mobile and online banking services. You can contact the bank via phone, email, or online chat.
What are the benefits of banking with BMO?
The fact that BMO is one of Canada's largest banks is one of the key benefits of banking with them. This implies that you'll have excellent access to several branches and ATMs across the nation. Additionally, they are a fully-featured bank, making it simpler to complete the majority (if not all) of your banking in one location.
What BMO savings account is the best?
The Savings Builder from the Bank of Montreal is the best savings account, allowing you to earn up to 0.5% interest on every dollar. Though you initially only get a modest 0.05% interest rate, if you boost your balance by at least $200 each month, you will start to receive the full 0.5% rate. This is a fantastic approach to motivate you to save extra money.
What are the benefits of BMO student credit cards?
BMO offers one of the best student credit cards in Canada that lets you start building your credit score early. By using your card and paying it off every month, you'll show you're responsible with credit, making it easier to qualify for a loan, line of credit, or mortgage in the future. You'll also earn cash back every time you spend.
How can I earn BMO reward points?
You can earn BMO Rewards points on purchases made with a BMO Rewards credit card. For existing customers, log into the BMO website,  then select My Card Benefits from the drop-down menu to see how many points your card earns.
ABOUT THE AUTHOR
Hannah is a seasoned writer based out of Pennsylvania. With years of experience in various writing niches, she provides SEO and on-demand content for Businesses in all industries
ABOUT THE REVIEWER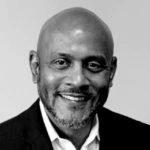 He is an organized and creative thinking sales management professional with experience in outside and inside sales in various markets. Working as freelancer in the Greater Boston Market, he moved to St. Louis and became an Account Executive, then a Sales Manager managing and coaching 12 sales reps covering a nationwide territory. He has developed his team with a combination of consultative selling and value before price coaching mindset which has won him a President's Cup and many other financially rewarding awards at RICOH. His most recent role as a Continuous Improvement Manager provided insight into the importance of delivering a quality product in alignment with the value and reputation of his organization. It further enhances the aspect of selling on value as opposed to price.