Top 7 Best Money Transfer App Canada: Reviews & Rankings
All products recommended by Bizreport are selected by our editorial team, independent of our parent company. Some of our stories include affiliate links. If you buy something through one of these links, we may earn an affiliate commission.
Wise
Best Overall
XE Money Transfer
Best for FX tools
Simplii Financial
Best for Instant Transfers
International money transfer apps have become increasingly popular in recent years, as they allow users to send and receive money quickly and easily using their smartphones. There are several options available for people looking to send money digitally in Canada. Here are the top seven best international money transfer apps in Canada:
Top 7 Best Money Transfer App Canada 2023
Factors To Choose Money Transfer App In Canada
When choosing a money transfer app in Canada, there are a few factors that you should consider:
Fees
Some money transfer apps charge users for certain types of transactions, such as international transfers or using a credit card to make a payment. While some international money transfer services charge a flat fee, others charge a certain percentage of the funds. Usually, the fees vary with the amount, location, and completion time. Be sure to check the fees associated with the app before you sign up.
Exchange Rates
When transferring money internationally, it is vital to consider the exchange rates offered by each app. Some money transfer apps offer more favorable exchange rates than others, which can impact the total amount of money you receive. Generally, the mid-market rate, or interbank rate, is the most affordable exchange rate a supplier can give you. Many money transfer programs, like Wise, overcharge the exchange rate by up to 5%.
Even though the vendor advertises its service as having "zero" expenses, this markup equates to a price you must pay.
Transfer Speed
The time it takes for the funds to reach the recipient is a critical factor when choosing a money transfer app. Some companies only provide slow-clearing bank deposits, while others could allow fast cash pickups at an agent location.
Transfer Limits
The transfer limit of a money transfer service determines how much you can send per transfer, daily, and monthly. For instance, MoneyGram online offers a monthly transfer limit of CAD 990.
Safety
It is crucial to choose a money transfer app with strong security measures to protect your personal and financial information. Find money transfer apps that offer secure login processes and encryption of financial data. Most money transfer services are registered with the Financial Transactions and Reports Analysis Centre of Canada (FINTRAC) and AMF.
Read more: Best Cash App Canada In 2023
Top 7 Best Money Transfer App Canada June 2023
Wise
Wise is a popular online platform that allows individuals and businesses to make international money transfers. Formerly Transferwise, Wise is a cheap option for sending money globally. Wise is a convenient and cost-effective option for many people. The company has a user-friendly online platform and mobile app that make it easy to transfer money from anywhere. With a Wise multi-currency account, users can store up to 65 currencies. The funding options include direct debit, debit card, credit card, domestic wire transfer, and bill payment.
Competitive mid-market rate with no markups
Multi-currency account
Regulated by FINTRAC
Offers personal and business accounts
No cash or cheque funding options
No cash pickup option
Wise foreign payments often arrive quickly—many do so right away. When you set up your payment, the app will display a delivery estimate. Once the transfer is in transit, you can simply follow it there as well. There are restrictions on transfers in each currency, but they are often large – at about 1 million GBP or the equivalent amount in another currency.
When you use Wise to transfer money, currency conversions take place at the "mid-market exchange rate," so you avoid paying exorbitant markups and more of your money reaches the recipient. You can use this platform as a freelancer or for your business to transact foreign currencies without having to convert them, in addition to merely transferring money abroad.
XE Money Transfer
Read XE MoneyTransfer Reviews
Since XE was founded in 1993, it has become one of the popular websites for sending money internationally and checking currency exchange rates. XE has a mobile application, the XE currency app which supports international money transfers to over 170 countries in 65 currencies. You can use the XE app and website to follow different currencies and their exchange rates, create notifications and send money overseas. The desktop website (web interface) is simpler to use than the app from the user's perspective.
No transfer fees
Several free FX tools, charts, alerts, and apps
Registered with FINTRAC
Competitive exchange rates
Limited funding options
No cash pickup option
XE does not offer the mid-market rate
XE is a well-established and reputable platform that offers competitive exchange rates and multiple transfer options. However, it's essential to carefully consider the fees and payment methods before deciding if it's the right choice for your specific needs.
Simplii Financial
Simplii Financial is a Canadian bank that offers a range of financial services, including the ability to make money transfers. With Simplii Financial's inter Money Transfer, sending money abroad is cost-free. However, to send the transfer, you need a Simplii Financial chequing account, credit card, or line of credit. Simplii Financial lets you send up to $50,000 to more than 130 countries globally. You can transfer both US dollars and the local currency of most countries. You can send money using a China UnionPay card, a Visa debit or credit card, overseas bank accounts, or cash pickup.
Completely free international transfers
Multiple options for sending money
Fast transfers, between 1-3 business days
Track your transfer
You need a Simplii Financial product to use the international money transfer
Foreign exchange rates apply
Transfer cap of $50,000 within 24 hours
With no transfer fees or deductions, Simplii's cash pickup service lets users earn 0.5% cash back after making transfers with the Cash Back Visa Card. Receivers of a Simplii GMT can collect the funds in cash at a MoneyGram store by using Simplli's Cash Pickup service (which currently supports over 40 countries). The only bank in Canada that offers this service with no transfer fees is Simplii. $2999.99 is the daily transfer cap ($2000 is allowed per transaction). Users can use their Simplii credit card to make payments. The GMT will be treated as a cash purchase that can be repaid in the subsequent pay week.
Generally, most transactions are finished in one business day, but others might take up to three. Foreign currency rates do apply, but money transactions are free.
Remitly
Read Remitly Review
Remitly is a popular online platform that allows individuals and businesses to make international money transfers. With the Remitly app, you can transfer money internationally and have it deposited instantly or available for pickup by your beneficiary. These transfers can be sent from 17 countries, including Canada, and received in over 100 countries. The funding options for Remitly include bank transfer, debit card, credit card, Sofort, Passbook, IDEAL, and SEPA
Competitive money transfer fees
Money back guarantees
Multiple funding options
Registered with FINTRAC
You can only make transfers from 17 countries
Remitly does not use the mid-market rate
Express transfers are more costly
Remitly provides straightforward international transfers on well-known remittance routes from significant global economies. Even without access to a bank account, it may be the most efficient method to send money abroad quickly and for a minimal price to someone on the other side of the world. It is very well-liked by its users.
However, it is important to note that Remitly is not globally available, so it may not be an option for everyone. In addition, the company has limits on the amount transferred in a single transaction, which may be inconvenient for some users. Finally, you can't send money for commercial purposes and payments cannot be sent from one send nation to another.
OFX
Read OFX Reviews
OFX (formerly OzForex) is an online platform that allows individuals and businesses to make international money transfers. Established in 1998, OFX has facilitated over $130 billion of money transfers internationally. OFX lets you send money to more than 190 countries in over 55 currencies. The funding options for OFX include bill payment, electronic fund transfers, and direct debit.
No minimum sending limits
Compare OFX customer rates
No extra fees for large transfers
Registered with FINTRAC
No cash pick-up option
OFX does not use the mid-market rate
Limited payment options
OFX lets you complete most transfers within 1 business day, although some might take up to 3-5 business days. OFX transactions are usually unrestricted because the service is utilized by corporations making big-value payments and retail users sending smaller amounts. However, OFX exchange rates include a variable markup and offer holding account services for business customers only.
Western Union
Read Western Union Reviews
Western Union is one of the most well-known international money transfer apps worldwide, despite not being the cheapest. It is accessible in more than 200 nations, and receivers may pick up cash or get money in their bank accounts or mobile wallets. Transfers for cash pickup made using credit or debit cards become accessible in a matter of minutes. Within three business days, beneficiaries receive bank and mobile money transactions. You can make payments with a credit card, debit card, bank transfer, cash, or Apple pay. The daily transfer limit for Western Union is $7,500.
Globally recognized service
Over 500,000 agent locations for cash pickup
Registered with FINTRAC
Low maximum sending limit of CAD 999 daily
Does not use the mid-market rate
Relatively more costly
Western Union is a well-known and widely available option for international money transfers. The cost of using Western Union depends on the service and destination. Before confirming, you may view a price and your available payment and delivery choices in the app. It is important to know that exchange rates might fluctuate depending on the payment and will be marked up. Also, it is important to note that Western Union charges fees for its money transfer services, and it can be quite high compared to other international money transfer companies. In addition, the exchange rates offered by Western Union may not always be as competitive as those offered by other companies.
PayPal
Founded in 1998, PayPal is one of the popular ways to transfer money internationally for personal and business purposes. PayPal trades on NASDAQ under the symbol "PYPL". It is currently available in more than 200 countries worldwide and beneficiaries can receive money in over 100 currencies. PayPal funding options include credit cards, debit cards, PayPal balance, and bank transfers. However, Paypal adds a 3-4% minimum markup for currency conversions.
Popular payment service with over 300 million active users
Registered with FINTRAC
Used for business or personal purposes
Fast payment speed
Paypal does not use the mid-market rate
Relatively expensive transfers
Slow customer service
One of the main benefits of using PayPal is its convenience to use. All you need is an email address and a credit card or bank account to get started. PayPal also offers a variety of options for transferring money. You can send money abroad via a bank transfer, or via their email address or phone number. You can also request money from others through PayPal. In terms of fees, PayPal charges a small percentage of the transferred amount for most transactions. However, there are no fees for transferring money from your PayPal account to your bank account. Overall, PayPal's transfer services are convenient, fast, and easy to use.
How to Send Money Internationally
Sending money internationally from Canada is a relatively straightforward process, but there are a few things to keep in mind to ensure that your transfer goes smoothly. Here are some steps to follow when sending money internationally from Canada:
Choose an International Money Transfer Service
There are several different options for sending money internationally from Canada, including banks, money transfer companies, and online platforms. It's essential to compare exchange rates, fees, and transfer times to find the best option for your needs. Some popular choices for Canadians include Wise, XE, and OFX.
Set up an Account
Once you've chosen a money transfer service, you'll need to set up an account. This involves providing some personal and financial information, such as your name, address, and bank account details. You also have to verify your identity and link your card.
Initiate The Transfer
To initiate the transfer, you'll need to provide the recipient's name, address, and bank account details, as well as the amount of money you want to send and the currency you want to use. Always make sure you double-check to ensure you spell the recipient's name as it is on their government-issued ID. You'll also need to pay any fees associated with the transfer.
Send the Money
Calculate the amount to send, taking into account the currency conversion costs and any additional charges the international money transfer app may impose. There are several ways to send the money, depending on the transfer service you're using. Some options include bank transfers, online payments, or wire transfers.
Keep Track of The Transfer
It's important to keep track of the transfer to ensure that it goes smoothly and that the money arrives at its destination. Most money transfer services will provide you with a tracking or reference number that you can use to check the status of your transfer.
Overall, sending money internationally from Canada is a relatively simple process as long as you choose a reliable money transfer service and follow the steps above. It's important to carefully compare your options and consider factors such as exchange rates, fees, and transfer times to ensure that you get the best deal
Final Thoughts
Most of the trouble associated with sending money to friends and family is removed by international money transfer apps. These applications are sometimes far more affordable and allow you to send money in just a few clicks when compared to real banks and paying high wire transfer fees. Overall, all international money transfer apps have their unique features and benefits, so it is worth considering which one best fits your needs.
Frequently Asked Questions (FAQs)
Are online money transfer services secure?
Yes, Financial regulations safeguard these money transfer applications, ensuring that your funds reach their intended recipients securely. Additionally, you can examine your transaction history on the website or mobile app of the money transfer application you are making use of.

Which Canadian money transfer app transfers money instantly?
For almost instant cash collections, you should consider Western Union and Remitly. For fast transfers to banks, Wise is a great option because over 50% of Wise transfers are delivered right away.

How does an international money transfer work?
To use an international money transfer app, create an account and request a quote for the costs and exchange rate. You can send money via bank transfer or credit card payment, and it will be sent instantly.

How fast does an international money transfer take?
After making the payment, some providers can provide your funds within minutes, especially if you use a debit card. Some take days to reach your addressee. Before you send any money, verify the service's transfer speed.

ABOUT THE AUTHOR
Hannah is a seasoned writer based out of Pennsylvania. With years of experience in various writing niches, she provides SEO and on-demand content for Businesses in all industries
ABOUT THE REVIEWER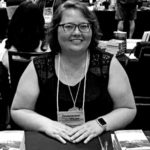 Kristina Knight is a freelance writer with more than 15 years of experience writing on varied topics. Kristina's focus for the past 10 years has been the small business, online marketing, and banking sectors, however, she keeps things interesting by writing about her experiences as an adoptive mom, parenting, and education issues. Kristina's work has appeared with BizReport.com, NBC News, Soaps.com, DisasterNewsNetwork, and many more publications.
+ 6 sources
Canada FT and RAC of. Welcome to the Financial Transactions and Reports Analysis Centre of Canada. fintrac-canafe.canada.ca. Published May 4, 2020. Accessed January 3, 2023. https://fintrac-canafe.canada.ca/intro-eng
financiers L des marchés. General public. Autorité des marchés financiers. Accessed January 3, 2023. https://lautorite.qc.ca/en/general-public
OFX | International Money Transfers (formerly CanadianForex). OFX. Accessed January 3, 2023. https://www.ofx.com/en-ca/
International Money Transfer | Send Money Abroad with Wise (ex-TransferWise). Wise. Published January 3, 2023. Accessed January 3, 2023. https://wise.com/ca/send-money/
Money Transfer: Wire & Send Money Online from Canada. www.xe.com. Accessed January 3, 2023. https://www.xe.com/mt/ca-money-transfer/
Simplii Financial. Simplii.com. Published 2019. Accessed January 3, 2023. https://www.simplii.com/en/home.html