Best Cash Back Apps In Canada 2023: Top 7 Picks & Reviews
All products recommended by Bizreport are selected by our editorial team, independent of our parent company. Some of our stories include affiliate links. If you buy something through one of these links, we may earn an affiliate commission.
KOHO
Best Overall
Swagbucks
Gamified Rewards
Rakuten
Best for Shopping
Are you looking for an easy and efficient way to save money while shopping in Canada? Cash-back apps are the answer.
With cash-back apps, you can get back a percentage of your purchase price when you buy from participating retailers. In this article, we will explore some of the best cash-back apps available in Canada and how they can help you save money. So let's dive right into it.
Top 7 Best Cash Back Apps In Canada 2023
What Are Cash Back Apps?
Unlike traditional rewards programs, cash-back apps are digital platforms that offer users the ability to earn money back on purchases they make. The best cash-back apps in Canada allow you to save money while doing your everyday shopping via online retailers or in-store.
Read more: Best Cash Back Credit Card In Canada
How Cash Back Apps Work
Cash back apps are incredibly easy to use. All you have to do is download the app, connect your payment methods, and start shopping!
When you make a purchase, the app will automatically track it and send you cashback for that purchase. You can then withdraw your earnings directly into your bank account, other financial institutions, or digital wallets (e.g., Interact e-transfer).
Best Canadian Cash Back Apps June 2023
KOHO
KOHO's main selling point is its budgeting and saving money features, which make it the best overall cash-back app in Canada. The app offers a prepaid Visa card, enabling users to easily spend their money and earn rewards at the same time. Lastly, a savings account feature where you can earn interest too.
No monthly fees
Great Canadian rebates
Accept Interac e-transfer
No digital check direct deposit
KOHO is not just an app; it's also a reloadable Visa card that helps you maximize your savings. It offers up to 5% cash back on everyday online purchases, plus a bonus of $20 when you sign up and add at least $500 to the account.
You can also track your spending by category in real-time, so you know where your money is going and how much you're saving. KOHO is one of the best money-saving apps in Canada because it makes it easy to track and save on everyday expenses.
Visa Prepaid Card: KOHO provides Canadians with a Visa Prepaid Card that is accepted anywhere in the world. This prepaid card offers users up to 1.5% cash back on everyday purchases and up to 5% cash back on select retailers, making it one of the best ways to earn money back from your spending! You can also get access to exclusive discounts and rewards, as well as budgeting tools that help you stay organized and track your finances.
Unlimited Cashback: KOHO offers unlimited cashback, meaning you can earn as much money back on your purchases as you want! There is no limit to how much money you can get back, so it is a great option for people who want to maximize their savings.
Expenses Insight: Another great feature of KOHO is its Expenses Insight tool, which provides users with an accurate picture of their spending habits. It allows you to categorize your purchases and track how much money you are spending on each category. This helps you stay organized and make better financial decisions.
Swagbucks
Read Swagbucks Reviews
Swagbucks offers a variety of ways to earn rewards, such as taking surveys, watching videos, playing games and shopping online. You can even get paid for doing simple tasks like answering polls or searching the web.
With Swagbucks, you can easily accumulate points which can be redeemed for gift cards at some of your favourite stores like Amazon and Starbucks.
Gamified
Ease of use
Excellent browser extension
Powered by Yahoo, Swagbucks was initially launched as an online rewards program but eventually grew to become one of the best cash-back sites in Canada. It offers users the ability to earn money by shopping online, taking surveys, and playing games. Swagbucks also allows users to watch videos and complete tasks to earn points that can be redeemed for gift cards or your PayPal account.
Gamified Rewards: Swagbucks offer users a gamified rewards system with points that can be redeemed through their PayPal account or gift cards from participating brands like Amazon and Starbucks. The app offers a variety of ways to earn points through activities such as taking surveys, watching videos, playing games, shopping online, and more. Swagbucks also allows you to link your credit or debit card, so you receive cash back when you shop at participating stores.
Shopping Online: Swagbucks allows users to shop online and receive cash back on their purchases. Cashback is automatically added to your account and can be used toward future purchases or redeemed for gift cards. Plus, you'll be eligible for exclusive offers from top retailers like Walmart, Amazon, and more.
Watch and Earn: Another great way to earn points on Swagbucks is by watching videos. The app offers a variety of video channels, and you can earn points for each one you watch. Plus, if you refer your friends to the app, you'll get an additional bonus of 500 SBs when they join.
Rakuten
Read Rakuten Reviews
Rakuten is an awesome app for shoppers because of its robust store partners such as Macy's, Best Buy, and Sephora. It also offers a wide array of cash-back opportunities from up to 7% off your purchases at certain stores or even up to 30x points in select categories.
No hidden fees
Easy to use
Excellent referral and welcome bonus
Returned purchases are not eligible for rewards
When it comes to shopping, Rakuten is one of the best cash-back apps in Canada. It's an online shopping portal that lets you earn up to 30% cash back when you shop at over 3,500 retail partners. You can also get access to exclusive deals and discounts from these retailers.
Double Cash Back Rewards: With its Double Cash Back Rewards program, Rakuten is one of the best cash-back sites in Canada. It offers up to 30% cash back on purchases made through its network of over 1,500 retailers, including well-known brands like Amazon, Walmart, and eBay. You can also earn bonus points when you shop at select stores or refer friends or family to join the app.
Cash Back Visa Credit Card: Rakuten also offers a Cash Back Visa Credit Card that gives you 5% cash back on every purchase, no matter where you shop. Plus, there's no annual fee, and your reward points won't expire. You can also redeem your points for gift cards or donate them to charity.
In-Store Cash Back: Amazingly, Rakuten even offers in-store cash back. All you have to do is link your credit or debit card to the app and shop at one of their partner stores, and then the cashback will be automatically applied to your account.
Checkout 51
Read Checkout 51 Review
The reason Checkout 51 is great when you're doing groceries is that it offers some of the highest cash-back rates in Canada. With a simple signup process, you can start earning cash back on your groceries right away. Plus, if you're an avid shopper at big box stores like Walmart and Loblaws, Checkout 51's "Any Brand" deals make it easy to earn more back on everyday items.
User-friendly
Earn more when doing groceries
Robust cashback options
Any Brand Rewards: It offers rewards on all kinds of products, regardless of brand, which makes it a great choice for bargain hunters and those looking to save money on their grocery bills.
Free and Easy to Use: This free app can be downloaded and set up in minutes. It's easy to navigate, with a simple interface that makes it easy for even non-tech-savvy users to understand.
Claim Offers Multiple Times: You can claim any given offer multiple times, as long as you have proof of online purchase for each transaction. This means that if you buy the same product at two different stores, you can still get rewards from both purchases.
Caddle
Read Caddle Reviews
Its key selling point is that it offers a unique rewards program. Caddle is an app based in Canada that provides cash back on everyday purchases and rewards you for engaging with their brand partners. It allows users to earn money by taking surveys, watching videos, and shopping at partner stores.
The app also features exclusive discounts that can be used at partner merchants, as well as bonus points for referring friends.
Very well-designed
Surveys are legit
Excellent referral programs
Unlike other apps, Caddle offers so much more than just cash back – it also rewards users with gift cards, movie tickets, and more. With Caddle, Canadians can earn up to 25% cashback on their everyday purchases from top brands such as Walmart, Costco, and Shoppers Drug Mart. It's free to join and easy to use – simply link your loyalty cards or credit/debit cards to the app for automatic savings.
Paid Surveys: Caddle is one of the best cash-back sites available in Canada. Through surveys and offers, users can automatically earn cash back on their everyday purchases. Additionally, they have a feature that gives users an opportunity to earn money by watching ads.
Variety of Rewards: Caddle offers an impressive variety of rewards, from gift cards and cash-back options to merchandise and discounts. Users can even redeem points for charity donations or sweepstakes entries!
Referral Program: Caddle also has a referral program that allows users to earn additional money by referring their friends and family to the app.
PC Optimum
Read PC Optimum Reviews
The best thing about PC Optimum is that it gives points for almost anything you buy. You can use the app to scan your receipts at any of the participating stores and get rewarded with points every time. This makes it easy to earn rewards for everyday purchases like groceries, gas, and more.
Free grocery pickups
High earn rate
Excellent exclusive deals
Limited options to combine cash rewards
Owned by Loblaws, a popular Canadian grocery chain, PC Optimum is one of the best cash-back apps in Canada. It offers loyalty points when you shop at any store within the Loblaws network (including Real Canadian Superstore, Shoppers Drug Mart, and more.
Bonus Points: One of the best cash-back apps in Canada is Bonus Points. This app allows users to earn points on their everyday purchases and redeem them for rewards, including free flights, hotel stays, and more. It's easy to sign up – simply link your credit cards and debit cards with the app, then start earning loyalty points every time you shop.
Free Pickup with PC Express: PC Express is one of the leading cash-back apps in Canada for grocery shopping. With this app, you can order groceries online and pick them up at your local store. You'll get cash back on every item you buy, plus extra rewards for frequent shoppers. The app also includes a price-matching feature to make sure you always get the best deal.
My Rewards: My Rewards is another great loyalty program that offers discounts and cash-back rewards on everyday purchases at participating stores across Canada. It works similarly to Bonus Points – simply link your debit or credit card with the app, then start earning points each time you shop. You can then redeem your points for rewards such as discounts, bonus gift cards, and more.
Ampli
Read Ampli Reviews
Aside from its excellent referral bonuses and rewards, Ampli stands out from other similar services due to its "earn cash instead of points" system. This means that users can accumulate cash back with each purchase instead of having to wait for the points to be converted into a gift card or other item.
Ease of use
Cash instead of points rewards
Great referral bonuses
Best for savvy shoppers, the Ampli is one of the newest Canadian cash comprehensive lists of stores and brands to shop from and earn rewards.
Referral Bonuses: Ampli is one of the best cash-back apps for Canadians and offers referral bonuses. By referring a friend or family member to Ampli, you can get up to $10 in cash back. It's an easy way to earn extra cash on everyday purchases.
Earn Cash, not Points: With Ampli you can earn cash, not points. This means that you don't have to worry about tracking your points and can just enjoy the money that comes into your wallet every time you make a purchase. You also get access to exclusive deals and discounts from partners like Amazon, Walmart, and more.
Easy Set Up: Setting up Ampli is easy and takes only seconds. All you need to do is download the app from either Google Play or the Apple App Store, create a free account using your email address or Facebook credentials, link your debit/credit cards, and start earning.
Better Ways To Earn Cash Back In Canada
There are certain "hacks" that can help Canadians to maximize their cash-back earnings. One of those hacks is using browser extensions by cash-back apps to access exclusive discounts and deals. Also, do not be limited to one; you can install more than one app.
Another thing is to disable your adblocker when using cash-back apps because ads are often the source of deals and discounts.
Finally, many of the best cash-back apps in Canada offer additional rewards and bonuses when you refer friends or family. So if you have a large network of people who you can share your referral links with, that can add up to some serious bonus cash.
Factors To Choose Best Cash Back App
Rewards
A good cash-back site/app should offer rewards with a high return on investment.
Transaction Speed
The speed of the transactions should be fast and secure so that you can get your money within minutes or hours of making the purchase.
Ease of Use
The user interface should be simple and intuitive so that users don't have to waste time trying to figure out how to use the app.
Security
It is important that cash-back apps or coupon apps ensure security by using encryption technology and other measures such as two-factor authentication to protect your financial information from hackers or malicious actors online.
Low Payout Threshold
Some apps require a minimum amount of money to be earned before you can cash out. Look for an app with a low payout threshold so that you can get your rewards as soon as possible.
Final Thoughts
So there you have it, the best cashback apps in Canada. KOHO is the clear winner and stands out as the best overall choice for Canadians looking to maximize their rewards without having to worry about annual fees, monthly minimums, or complicated terms.
Not only do they offer a generous 1% unlimited cash-back rate on every purchase, but they also make it easy to set up automatic savings goals and manage your money with budgeting tools – all while providing excellent customer service. With KOHO, you can feel confident that you're getting the maximum benefit from your credit card purchases while keeping more of your hard-earned money in your pocket.
Frequently Asked Questions (FAQs)
What are cash-back apps?
Cashback apps are online platforms that allow you to earn money back on your purchases. You simply link your credit or debit card to the cashback app, and when you shop at a participating store, you'll get a percentage of your in-store purchases back as cash.

How do cashback apps work?
Cashback apps are incredibly easy to use. All you need to do is sign up for the app, link your credit or debit card and start shopping. When you make a purchase at a participating store, the cashback app will automatically add money back into your account. You can then redeem this money as cash or gift cards from popular retailers.

How to earn more money with cashback apps?
The best way to maximize your earnings is to shop through the cashback app whenever possible. You can also take advantage of special offers and bonuses for referring friends or shopping at certain stores. Additionally, you should keep an eye out for exclusive deals that are only available on the app. Finally, make sure to check out any coupon codes or discounts before making a purchase in order to get even more savings!

ABOUT THE AUTHOR
Noah Edis is a writer and entrepreneur with a wealth of experience in online businesses and marketing. When he's not working on his latest project, you can find him playing competitive dodgeball or pursuing his personal interest in business process automation.
ABOUT THE REVIEWER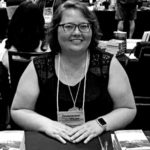 Kristina Knight is a freelance writer with more than 15 years of experience writing on varied topics. Kristina's focus for the past 10 years has been the small business, online marketing, and banking sectors, however, she keeps things interesting by writing about her experiences as an adoptive mom, parenting, and education issues. Kristina's work has appeared with BizReport.com, NBC News, Soaps.com, DisasterNewsNetwork, and many more publications.
+ 4 sources
No-Fee Prepaid Mastercard with Instant Cash Back & App that Makes Saving Money Easy. www.koho.ca. Accessed December 19, 2022. https://www.koho.ca/features/
Earn Extra Cash Back With Your KOHO Prepaid Mastercard | KOHO Partner PowerUps. www.koho.ca. Accessed December 19, 2022. https://www.koho.ca/powerups/
Put cash back in your wallet with Swagbucks! Swagbucks.com. Published 2009. Accessed December 19, 2022. https://www.swagbucks.com/
Earn Cash Back at stores you. Rakuten. Published 2019. Accessed December 19, 2022. https://www.rakuten.com/