Top 10 Best Banks In Canada For Students 2022: Reviews & Picks
All products recommended by Bizreport are selected by our editorial team, independent of our parent company. Some of our stories include affiliate links. If you buy something through one of these links, we may earn an affiliate commission.
CIBC Student Bank Account
Best Overall
Scotiabank Student Bank Account
Best Student Rewards
TD Student Bank Account
Best Overdraft Protection
Students opening bank accounts early gives them a chance to start building their financial history and avoid any problems later on. It also allows them to get used to managing their own money and taking care of their finances.
Fortunately, many banks in Canada offer accounts tailored specifically for students. These accounts typically have no monthly fees, low transaction fees, and sometimes even interest on your balance. Since there are so many to choose from, we rounded up the best banks in Canada for students.
10 Best Banks In Canada For Students 2022
What To Look For In The Student Bank Accounts?
Depending on your banking needs, the best bank for you might not be the same as your friend or neighbor. That's why knowing what type of account would work better for your lifestyle is essential. Here are a few features to look for:
No monthly fees: Many student accounts have no monthly fees so you can save that money for other things like textbooks or tuition.
Low transaction fees: If you plan on using your debit card a lot, look for an account with low or no transaction fees. This way, you won't have to worry about being charged every time you make a purchase.
Interest on your balance: While this isn't a standard feature, some banks do offer interest on the money in your account. This is a great way to grow your savings without having to do anything extra.
Free Interac e-Transfers: Interac e-Transfers are a convenient way to send money to friends and family. Many banks offer this service for free, but some charge a small fee.
Sign-up bonuses: Some banks offer sign-up bonuses when you open a new account. This is usually a small amount, but it can be helpful if you're tight on cash.
Types Of Student Bank Accounts
Before picking the best student bank account, it's worth knowing what types are available. There are three main types of student bank accounts in Canada:
Chequing Accounts
This is the most basic type of student account and is great for those who want to keep their finances separate from their parents. Student chequing accounts usually have low or no monthly fees and offer a debit card which can be used to make purchases or withdraw cash.
Online Bank Account
Online bank accounts are becoming more popular, especially among students. These accounts offer all the same features as a traditional bank account but are operated entirely online. This can be more convenient for students who don't have time to go into a physical bank branch.
Hybrid Bank Account
A student hybrid bank account is a mix of the two previous types. It offers the convenience of an online account with the added benefit of having a physical branch location. This is helpful for students who want more ways to access their accounts.
Top 10 Best Banks In Canada For Students November 2022
CIBC Student Bank Account
For starters, the card has no monthly fee and gives students access to a free chequing account with no minimum balance. You also get free unlimited transactions and unlimited Interac e-Transfers, plus free withdrawals from over 4,000 CIBC ATMs across Canada. Extra perks include a free SPC membership, which lets you enjoy discounts and promo incentives from over 450 brands. With this account, you can easily access a CIBC credit card with no annual fees. You can also request a free credit score check from Equifax.
Scotiabank Student Bank Account
The Scotiabank Student Banking Advantage Plan also offers zero monthly fees, unlimited transactions, and Interac e-Transfers, plus access to 4,000 branches and ATMs across the country.
Where it differs is the rewards. First, this account lets you earn a welcome bonus of $75. Then you can earn up to 7,500 points on everyday purchases and redeem them for travel, shopping, food, and entertainment. These allow you to make the most of your savings and student life.
TD Student Bank Account
Aside from no monthly transaction fees, A TD Student Bank Account also waives the monthly fee for overdraft protection. This refers to accidentally spending more money than what's in your account, and the bank pays for the difference.
TD also provides budgeting tools via TD MySpend to help students keep track of their spending. The availability of a mobile app is a plus for those who want to do banking on the go.
Tangerine No-Fee Chequing Account for Students
Being an online-only bank can be advantageous or not, depending on whether or not physical locations are important to you. But with a Tangerine No-Free Chequing Account, you can integrate with Apple Pay, Samsung Pay, and Google Pay. The mobile app performs well too.
Aside from no fees on transactions, the account also lets you earn a 0.10 interest rate on your deposits. While there are no physical branches available, you can still access your Tangerine account through Scotiabank ATMs since Tangerine is a subsidiary.
HSBC Student Bank Account
HSBC's welcome offers are pretty attractive. You can get up to $150 if you open an account with them. If you open online, you may also be eligible for a $100 cash bonus. There is a 5-year limit on the card, which means you will need to switch accounts once your student eligibility expires.
This student chequing account gives you access to an HSBC credit card. So if you're planning to get a credit card in the future, this may be a good option. Mobile banking is also advantageous with HSBC because you can enjoy free mobile cheque deposits.
Simplii No-Fee Chequing Account for Students
Sign-ups for this account is purely digital, whether online or through your mobile. You can earn $350 right off the bat when you set up direct deposits of $100 for 3 months. Get an extra $50 for any referrals as long as you meet the conditions.
There is overdraft protection available for the Simplii No-Fee Chequing Account for Students, but be prepared to pay a 19% interest. Speaking of interest, the account lets you earn up to 0.10% interest on your account balance.
PC Money Account
There are no monthly fees with this account, and you'll get free Interac e-Transfers and withdrawals at any ATM that belongs to PC Financial. The card itself works like a prepaid Mastercard, meaning you can use it anywhere that accepts Mastercard.
One thing to note is that this account doesn't offer interest on your balance. However, with the PC Optimum points, you'll earn more than makeup for it if you're a regular Loblaw shopper.
EQ Bank Savings Plus Account
The EQ Bank Savings Plus account is a high-interest savings account that has no monthly fees and no minimum balance, so you can earn on your balance without worrying about any extra charges.
The account also comes with free Interac e-Transfers and unlimited fund transfers. However, since EQ Bank is a digital-only bank, you won't be able to access physical branches or ATMs.
BMO Student Bank Account
What's nice about BMO is that it provides services for international students. You can open a bank account before arriving in Canada, which is helpful if you're from a country with limited banking options. The bank also has a dedicated team to help new immigrants with their finances.
BMO also has specialty accounts for medical and dental students. If you are enrolled in any of these programs, you can get student loans tailored to your professional needs.
With a BMO account, you have two choices for student credit cards. The BMO Student Cash Back Mastercard has no annual fee and gives you a 1.01% rewards rate. Meanwhile, the BMO Air Miles Mastercard has no annual fee and offers up to 800 welcome bonus Air Miles.
RBC's Free Banking Account
This account has no monthly fee and comes with a free chequing account and unlimited debit transactions. You also get free Interac e-Transfers with a 999 cap. Since RBC is the biggest bank in Canada, finding an ATM is no problem. Even so, the Bank does not charge you any fees for using non-bank ATMs.
RBC also offers the RBC Rewards program, which lets you earn points on everyday purchases that can be redeemed for travel, merchandise, or cash back. You can also get discounts on things like movie tickets and Apple products.
The best part of RBC's account is the dedicated mobile app for students, which is RBC Mobile Student Edition app. This provides simplified banking features that help students manage their finances.
Final Thoughts
There are many great banks in Canada for students, and they all offer similar features for student bank accounts. It is up to the student to decide what bank works best for them and their needs.That being said, our top pick for the best bank in Canada for students is CIBC. The no-fee transactions and a valid SPC membership provide all the perks a student could want from their bank.
Frequently Asked Questions (FAQs)
ABOUT THE AUTHOR
Noah Edis is a writer and entrepreneur with a wealth of experience in online businesses and marketing. When he's not working on his latest project, you can find him playing competitive dodgeball or pursuing his personal interest in business process automation.
ABOUT THE REVIEWER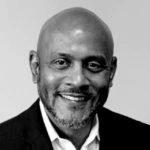 He is an organized and creative thinking sales management professional with experience in outside and inside sales in various markets. Working as freelancer in the Greater Boston Market, he moved to St. Louis and became an Account Executive, then a Sales Manager managing and coaching 12 sales reps covering a nationwide territory. He has developed his team with a combination of consultative selling and value before price coaching mindset which has won him a President's Cup and many other financially rewarding awards at RICOH. His most recent role as a Continuous Improvement Manager provided insight into the importance of delivering a quality product in alignment with the value and reputation of his organization. It further enhances the aspect of selling on value as opposed to price.