US job growth remains solid in February with the addition of 311,000 jobs
All products recommended by Bizreport are selected by our editorial team, independent of our parent company. Some of our stories include affiliate links. If you buy something through one of these links, we may earn an affiliate commission.
Employers in the United States added 311,000 jobs in February, a sign that the labor market remains solid even as the Federal Reserve tries to slow economic growth. This figure, released by the Department of Labor, was higher than economists' expectations that employers had added about 208,000 jobs last month. The jobless rate edged up to 3.6%, from 3.4% in the prior month as more Americans looked for work.
What Industries are Hiring?
According to the Labor Department, hiring was strong among employers in the leisure and hospitality, retail, and healthcare industries, as well as for government jobs. The US has an ongoing "scarce talent market" that is prompting employers to hire, noted Becky Frankiewicz, president of the recruiting company Manpower Group.
Is the Labor Market Stronger Than Expected?
The latest payroll numbers mark a decline from January's unexpectedly strong hiring when employers added 517,000 jobs or more than twice the number that economists had expected. The stronger-than-expected job growth underscores the battle ahead for the Fed, which over the past year has sharply raised interest rates in an effort to put the brakes on the economy.
What Does the Federal Reserve Say?
The tight job market and strong hiring may heighten the risk that high inflation could persist, spurring policymakers to speed up rate hikes. As a result of February's jobs data, the central bank is likely to raise the federal funds rate by half a percentage point when it meets in two weeks, higher than the earlier expectation from economists that the Fed would raise rates by a quarter point, according to PNC chief economist Gus Faucher.
Are More Americans Searching for Work?
More Americans are searching for work, helping to expand the labor market. About 419,000 people joined the job market in February compared with January, according to Faucher. That helped lift the labor force participation rate to the highest rate since the pandemic, at 62.5%. Still, participation remains lower than its pre-pandemic level of 63.3% as many adults remained sidelined by health issues, childcare, or other issues.
Is the Labor Market Imbalanced?
The average hiring rate of the past three months is 351,000, not far off the 400,000 three-month average recorded in 2022, noted Brian Coulton, chief economist of Fitch. "[I]f job growth stays at this pace, labor market imbalances are not going to ease," Coulton noted.
What Does the Future Hold?
The Fed has been raising interest rates to control inflation, but higher rates could also make borrowing more expensive for businesses and consumers, potentially slowing economic growth. The economy has been expanding rapidly, with GDP growth of 6.7% in the fourth quarter of 2021, but there are concerns that inflation could spiral out of control if the Fed does not act quickly enough.
In conclusion, despite efforts by the Federal Reserve to slow economic growth, job growth in the US remains strong, with employers adding 311,000 jobs in February. Hiring was strong among employers in the leisure and hospitality, retail, and healthcare industries, as well as for government jobs. The labor force participation rate also increased to its highest rate since the pandemic. However, with the labor market remaining imbalanced, concerns remain over inflation and the future of the economy.
ABOUT THE AUTHOR
Chinonso Dioha is a highly-skilled professional SEO article writer, data analyst, and web content specialist with over 3+ years of experience writing viral articles, SEO articles, blog posts, marketing articles, health articles, and financial articles. He possesses thorough expertise in high-quality research, meeting and surpassing editorial objectives, and delivering high-quality service. Specialities include metaverse, e-commerce, technology, business, call-to-action, buying guides, how-to – articles, product reviews, sales and lots more.
ABOUT THE REVIEWER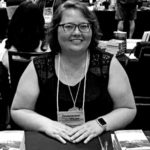 Kristina Knight is a freelance writer with more than 15 years of experience writing on varied topics. Kristina's focus for the past 10 years has been the small business, online marketing, and banking sectors, however, she keeps things interesting by writing about her experiences as an adoptive mom, parenting, and education issues. Kristina's work has appeared with BizReport.com, NBC News, Soaps.com, DisasterNewsNetwork, and many more publications.
+ 4 sources
Bizreport Advisor adheres to strict editorial integrity standards avoids using tertiary references. We have strict sourcing guidelines and rely on peer-reviewed studies, academic research. To ensure the accuracy of articles in Bizreport, you can read more about the editorial process here.
CNN AW. The US economy added a whopping 517,000 jobs in January. CNN. Published February 3, 2023. Accessed March 11, 2023. https://edition.cnn.com/2023/02/03/economy/january-jobs-report-final

Bureau of Labor Statistics. The Employment Situation – March 2022. Bureau Of Labor Statistics; 2023. Accessed March 11, 2023. https://www.bls.gov/news.release/pdf/empsit.pdf

Brian Scheid. Millions of American workers likely gone for good even as US employment surges. www.spglobal.com. Published February 6, 2023. Accessed March 11, 2023. https://www.spglobal.com/marketintelligence/en/news-insights/latest-news-headlines/millions-of-american-workers-likely-gone-for-good-even-as-us-employment-surges-74157003

Employers added 517,000 jobs in January, astonishing labor market growth. Published February 3, 2023. Accessed March 11, 2023. https://www.washingtonpost.com/business/2023/02/03/january-jobs-labor-market/