Melio Review In 2023: Features & Alternatives
All products recommended by Bizreport are selected by our editorial team, independent of our parent company. Some of our stories include affiliate links. If you buy something through one of these links, we may earn an affiliate commission.
Melio simplifies business payments by allowing you to pay any bill or invoice online – no matter how the vendor needs to be paid.
Pros
No monthly subscription fee

Recipients don't need to sign up

Pay international vendors

Melio automatically syncs with Quickbooks

Make paper check payments online
Cons
No phone-based customer support

Can't pay vendors non-USD currencies

Only integrates with Quickbooks

Mixed Customer Reviews
You can use Melio with no monthly fees and ACH is always free. The company also doesn't require recipients to sign up, and syncs with Quickbooks Online.
Melio is a private company that was founded in 2018 and is based out of New York, with other locations in Colorado and Israel.
Melio is a bill pay platform that is designed to simplify invoice payments for businesses. You can use it to pay vendors with credit cards, paper checks, and ACH all from the same online platform.
This reduces the workload for accounts receivable departments by allowing them to pay bills from every vendor in a single place.
Melio is also free to get started with. You can create an account and begin using the accounts payable platform without having to pay a monthly subscription. The charges only come when you use Melio to make a credit or debit card payment online.
The bottom line is that Melio is an affordable company that lets you make painless payments and business transactions. But our Melio review will cover everything you need to know about the cash flow and bill pay platform. Keep reading to learn more.
Melio Advantages
Melio stands out as an amazing payment solution for credit card transactions and recurring payments for each of the following reasons.
It's Affordable
Melio doesn't charge a monthly subscription. You only pay when you need to speed up critical payments or discover your missing payments and need to resolve the issue quickly with a same day bank transfer or debit card payment.
Manage All Payments From One Place
Some vendors want to be paid in paper checks. Others prefer ACHs. And some want debit or credit card payments. You schedule payments for each critical payment method through Melio.
Sync With QuickBooks Online
Melio also helps you sync your bank account (or bank accounts) to QuickBooks desktop online. That makes it much easier to perform accurate cash flow forecasting while making business and international payments.
No Sign-Up is Needed for Vendors
Whether you make an electronic payment through Melio or send a paper check, vendors never need to sign up to get paid. They can receive payments into the vendor's bank account automatically.
Melio Features
If you're tired of having customers' payments fail and issues with your bank bill pay, then Melio could be your solution. You can use it for more than one bill. In fact, it can take over your entire accounts payable system whenever you send out a batch payment or send bank transfers to pay vendor bills.
Part of what makes Melio a strong payment solution is that there are no monthly plans or subscription fees. Every user gets access to the same features for an entirely free connected workflow that can help with numerous payments and partial payment options.
Take a look below to see the features that you'll get access to when you pay vendors or receive payments through Melio.
| | | | |
| --- | --- | --- | --- |
| Features | Pay Vendors | Features | Receive Payments |
| Bank transfer (ACH) | | Receive bank transfer | |
| Sending checks (with USPS) | | Accept credit card payment (2.9% fee to you or payor) | |
| Credit card payment | 2.9% fee | Instant payout (get a same-day bank transfer) | 1% |
| Debit card | 2.9% fee | Sign-Up Required? | |
| Same-day bank transfer | 1% | | |
| Expedited check delivery (with FedEx) | $20 | | |
| International USD transfer | $20 | | |
Melio Quick Overview
Best Overall Value
Make every payment online
Recipients don't have to sign up
Syncs with QuickBooks
Melio Customer Reviews
If you've been having same-day payment issues and think you want to send ACH payments through Melio, then the next step is ensuring that Melio's support and customer service support are strong.
The easiest way to assess a customer support team is to look at reviews from current and previous clients who have sent several transactions as pay distributors through Melio.
That's why we've included the reviews below. Take a look to learn more about whether this company that does support international payments is right for you.
Is easy to set up, easy to use, clean and smooth for our customers, and the best it is free for our customers to send ACH.

Veronica N
The payments are fast, secure, and easy to set up.

Katherine M
You are truly own your own with the platform and service.

Warith M
Overall, Melio has provided a great solution for our business to be able to easily send ACH payments to our vendors.

Angelo C
Melio Service Review
Review of Melio
| | | |
| --- | --- | --- |
| Overall Pricing and Value | | 90% |
| Cost Value | | 100% |
| Customer Support | | 75% |
| Ease of Use | | 95% |
| Included Features | | 85% |
As you can see, some customers believe Melio maximizes cash flow for them, while others have issues with failed same-day payments and payment failed problems, then struggle to get in touch with customer support.
So is this company that lets you track payments and use your business debit card or credit card to simply pay employees and vendors right for you? Keep reading to find out.
Is This Brand Right For You?
The answer comes down to what you're looking for in a payment solution. If you want an affordable way to start dropping multiple invoices and find a company that creates multiple transactions for you all in a single place, Melio could be it.
However, reviews suggest that this payment company's dis-intermediate makes it hard for your business to get in touch with customer support. Plus, since there aren't any subscription plans, you won't be able to get access to any premium services when you choose Melio.
Cost Value
The cost value for Melio is quite good. You only pay a fee when you want them to pay employees added or vendors with faster bank accounts means, like a debit card or same-day bank transfer.
That means you can use this accounts payable service for free the vast majority of the time. It's hard to find another account payable option with a similar pricing structure.
Customer Service
If you have an issue while making business payments, then you may need to contact customer service. The company has live chat and email service but doesn't offer phone-based support – even if you're experiencing very serious fraudulent activity.
The compliance team's contact information is easy to find and several customers have left an amazing review for it. But others have complained that it's been tough to get the support they need from Melio.
Ease of Use
Melio is also extremely easy to begin using. All that it takes is starting an account online by following the straightforward on-screen instructions.
Once you get started with Melio, you can access its online resources for accountants and business owners. These will guide you toward strategies for getting as much value out of Melio as possible.
From help with integrations and international payments to help with using your Chase Ink preferred card through Melio, the site is jam-packed with tools that will assist you as you begin using this platform to help your company.
Included Features
The best part about using Melio is that you get everything the platform has to offer without paying a monthly fee. That includes:
Add unlimited users for free
AP sync with QuickBooks Online
AR sync with QuickBooks Online, QuickBooks Desktop, FreshBooks & Microsoft Dynamics 365 Business Central
Pay multiple bills at once with batch payments
Combine multiple bills to the same vendor into 1 payment
Divide a single invoice into several payments & payment methods
Recurring payments
Team management and approval workflows
1099 forms
Timeline (lifecycle tracking)
Send single or recurring invoices
Seamless recipient updates of preferred payment method
Support via email
Live support via chat
Overall
Melio is a great payment solution for most kinds of businesses. Paypal forces clients with large transaction volumes to pay extremely high fees. But that's never an issue with Melio unless you choose to take advantage of same-day payment services.
The one real drawback to this company is that its customer service isn't as good as it could be. If you have a problem, you may find it hard to get the help that you're looking for.
But most customers won't have any issues using Melio. You can sign-up today to begin taking advantage of its free offerings and integrations with QuickBooks to experience what it has to offer you.
2 Top Melio Alternatives
| | | | |
| --- | --- | --- | --- |
| | Bill.com | Airbase | Melio |
| Best For | Mid-Sized Businesses | Company Leaders | Affordability |
| Cost | Starts at $45/user/month | Custom Pricing Only | Free |
| Score | 4.5/5 | 4.8/5 | 5/5 |
| Customer Service | Live support online | Live support online | Live support online |
| Website | Bill.com | Airbase.com | MelioPayments.com |
| Link | | | |
Bill.com
Bill.com offers automation software, in addition, to helping with accounts payable. The company's AI features can reduce your workload by as much as 50%. Bill.com helps you catch payment mistakes early and resolve them before they impact your business.
Airbase
Airbase simplifies your payment process by automating various aspects of it. You can use it for employee reimbursements, bill payments, corporate cards, and more. The platform also includes a lot of great data and insights that can help financial leaders within a company become more effective.
Conclusion
Melio is a payment tool that many small businesses would benefit from using. It gives you an easy way to process all of your transactions and invoices from a single platform. That way, you can keep everything managed and have more insight into your company's finances.
What makes Melio special is that it's entirely free to use. You only pay something when you want your payments to reach the vendor or employee that you're sending them to faster. You won't find a better deal than that.
That being said, there are a few things that hold Melio back from being the perfect fit for every company. Its customer service isn't always the best. It also doesn't offer any premium features, which some companies could benefit from having access to.
If you're searching for a more advanced payment solution, Melio may not be it. You could try Bill.com or Airbase and receive automated help with data entry and AI-fueled insights into the performance of your company's finances.
All three options can be good fits for different types of companies. The one that's best for you will depend on what you're after.
Frequently Asked Questions (FAQs)
What is Melio?
Melio is a payment solution that simplifies the process of paying vendors, contractors, and suppliers. You can use it to submit all forms of payments (even checks) entirely online.
How much does Melio cost?
Melio is 100% free to use unless you want your payments to arrive faster. It charges a 2.9% fee for debit card payments.
Does Melio have customer service?
Yes, you can contact a Melio customer support representative either via email or live chat through the company's website.
What kinds of payments can I do through Melio?
Melio accepts ACH bank transfers, checks, debit and credit cards, same-day bank transfers, and even international USD transfers.
Do Melio recipients need to sign up?
No. Whoever you send money to through Melio will receive the funds automatically without needing to sign up.
Does Melio integrate with QuickBooks?
Yes. You can integrate your Melio account with your QuickBooks account to get data-driven financial insights that help your business thrive.
ABOUT THE AUTHOR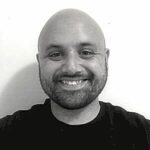 Kellan works with businesses of all sizes to help them achieve their growth goals and has won several awards for his work in the space. He is especially focused on the fields of business finance and the developing cryptocurrency industry, regularly writing about both for audiences across the globe.
ABOUT THE REVIEWER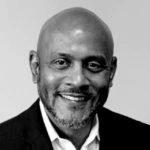 He is an organized and creative thinking sales management professional with experience in outside and inside sales in various markets. Working as freelancer in the Greater Boston Market, he moved to St. Louis and became an Account Executive, then a Sales Manager managing and coaching 12 sales reps covering a nationwide territory. He has developed his team with a combination of consultative selling and value before price coaching mindset which has won him a President's Cup and many other financially rewarding awards at RICOH. His most recent role as a Continuous Improvement Manager provided insight into the importance of delivering a quality product in alignment with the value and reputation of his organization. It further enhances the aspect of selling on value as opposed to price.
+ 4 sources
Bizreport Advisor adheres to strict editorial integrity standards avoids using tertiary references. We have strict sourcing guidelines and rely on peer-reviewed studies, academic research. To ensure the accuracy of articles in Bizreport, you can read more about the editorial process here.
Payment Platform Pricing for Businesses and Accountants | Melio. Melio Payments. Accessed October 11, 2022. https://meliopayments.com/pricing/

Melio Reviews – Pros & Cons, Ratings & more. GetApp. Accessed October 11, 2022. https://www.getapp.com/finance-accounting-software/a/melio/reviews/

Intelligent Bill Payment Platform for Businesses | Bill.com. www.bill.com. Accessed October 11, 2022. https://www.bill.com/

Spend Management Done Right | Airbase. www.airbase.com. Accessed October 11, 2022. https://www.airbase.com/